Zack Snyder Says a DCEU Amazon/Atlantean Team-Up 'Seems Inevitable'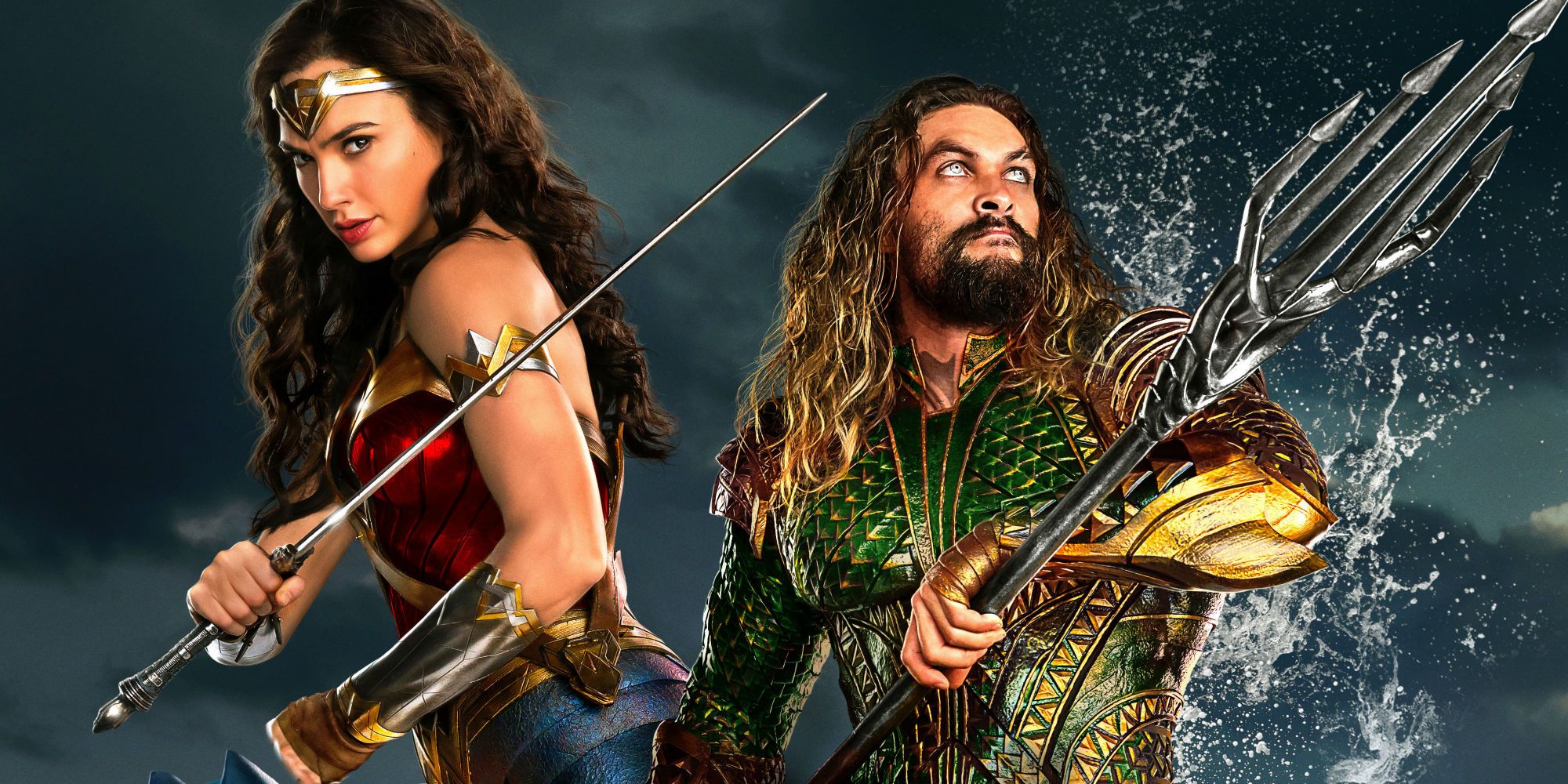 Zack Snyder believes that a team-up between the Amazons from Wonder Woman and Atlantean warriors from Aquaman is an inevitable future. Though the director left Justice League halfway through production, Snyder is responsible for much of the early goings of the DCEU. He directed Man of Steel, Batman v Superman: Dawn of Justice and helped cast and produce Wonder Woman. However many critics lay the blame for the negative reception of early DCEU movies at Snyder's feet, blaming his visual style and storytelling motifs for the most controversial aspects of the shared universe.
Whether that impression is entirely correct or not is a matter of debate. Snyder, though, has completely stepped away from DC's movie universe with seemingly no plans to return. The director hasn't been shy about what he intended and planned for the DCEU, though. That now includes an alliance between Wonder Woman and Aquaman's peoples.
Related: Unused DC Concept Art Designs Better Than What We Got
Recently DC Films Hub writer John Aaron Garza uncovered a piece of Justice League fan art of what appears to be Amazons and Atlanteans on the same battleship. On the social media platform Vero, Garza asked Snyder if this alliance was meant to be included in his version of Justice League. The director responded that it was never in his Justice League plans "but down the line it seems inevitable."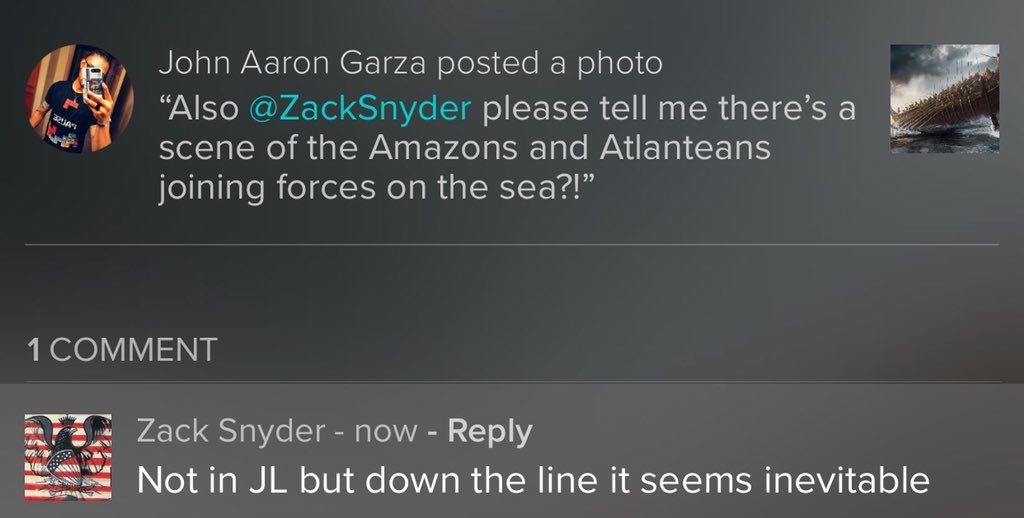 This isn't the first time that Snyder has used Vero to comment and answer a multitude of fan questions, and it won't be the last. Snyder has confirmed everything from plans to kill off Batman to the fact that Man of Steel was never meant to be the launch of a shared movie universe. This latest revelation is a bit different as it refers not the DCEU's defunct past but its possible future.
Interestingly, Amazons and Atlanteans have already fought side-by-side in the DCEU. That's not a reference to Wonder Woman and Aquaman being in the Justice League together. In the flashback sequences of Justice League, which explained the backstory of villain Steppenwolf, Amazons and Atlantean are two of the ancient forces who came together to defeat Steppenwolf in his first invasion of Earth. Snyder reportedly hasn't seen Justice League, but it seems like he's suggesting a future alliance between the two people - not anything that happened in the past.
Snyder doesn't have much more knowledge of the DCEU's future plans than the average fan. Warner Bros. has made it quite clear that whatever road map Snyder printed for the DCEU has been thrown out. Yet the idea of an alliance between Amazon and Atlantean does make sense even from a total outsider's perspective. Wonder Woman is the undeniable star of the DCEU. Gal Gadot's solo movie is the best received DCEU movie to date. Similarly, the upcoming Aquaman solo movie has good word of mouth. If Aquaman achieves the same level of box office success as Wonder Woman, Warner Bros. would undoubtedly move Jason Momoa's superhero to the spotlight as well. When the inevitable Justice League sequel occurs, it's not that far-fetched for Aquaman, Wonder Woman and their respective clans to be the leading forces of the action.
Source: John Aaron Garza/DC Films Hub