Xbox One S All-Digital Version Leak Confirms Launch Next Month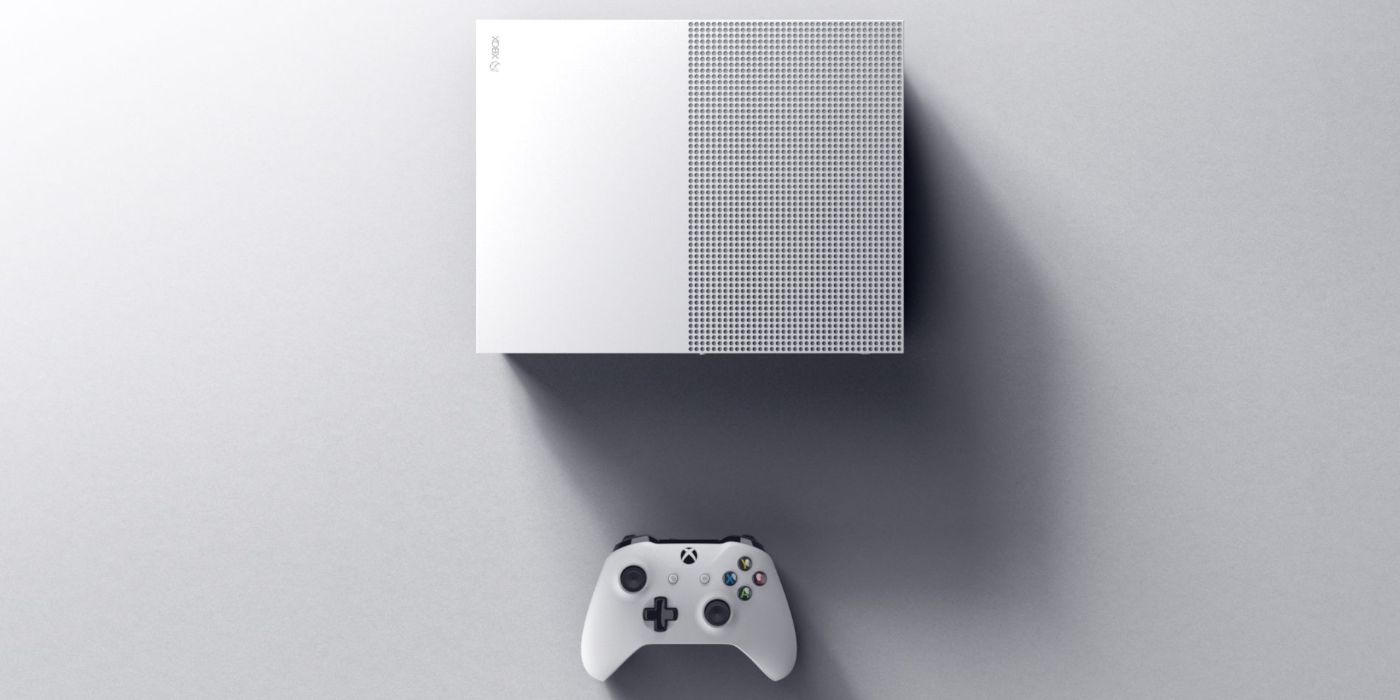 A new leak appears to confirm the existence of the Xbox One S All-Digital variant, including a potential release date of May 7, at least in European markets. There have been rumors of an all-digital Xbox One S for a number of months, although the persistent suggestion that a console with no disc-drive would be coming soon has always been met with silence on Microsoft's part.
The industry is changing rapidly, and while a console with no disc drive would have been unthinkable just a few years ago, the reality is it's not even that innovative at this point in time. Google Stadia is set to change the way we think about video games later this year with a streaming service that could eliminate the need for consoles—and, by extension, games on disc—by hosting titles on company servers. Microsoft has also been experimenting with similar technology, as reports have indicated the company is very interested in providing streaming services itself in the future, something that could possibly include Nintendo and its Switch as part of a selling point. A Microsoft Xbox One S All-Digital variant wouldn't be surprising based on that.
Related: Microsoft Xbox Game Pass Ultimate To Combine Gold and Game Pass
German website WinFuture.de obtained images of an apparent Microsoft Xbox One S All-Digital variant over the weekend, with the images appearing to stem from an unnamed European retailer. There's a lot to be gleaned from the box art, apparently: the new console might with pre-installed copies of Minecraft, Sea of Thieves, and Forza Horizon 3, while it appears the launch version will have a 1TB hard drive. The latter is an especially important component for a console that will be hungry for hard drive space thanks to its need to download all of the titles that will be played on it. Although a previous Xbox One S leak hinted at most of this information, this is much more solid proof, and it comes with perhaps the most important element of all—the console's price point. The console will retail for roughly $260 USD based on the leak.
Of course, it's worth keeping in mind that this might just be one variant of an Xbox One S All-Digital console, and that there may be options that are both cheaper and more expensive. Still, a disc-less console that comes with three good pre-installed games for less than $300 is a mouth-watering prospect for many people who might have been interested in owning an Xbox One S alongside a Nintendo or Sony device they already had. Offering a cheaper console is one way for Microsoft to increase its market penetration as well, which has been sorely lacking in a console generation that has been utterly dominated by Sony's PlayStation 4, despite the latter's reluctance to innovate or partner with competitors hindering it somewhat over the past few months.
As always, this leak is a rumor until Microsoft confirms the Xbox One S All-Digital console itself. If it exists, though, it's yet another nod to the likelihood we will soon be leaving console gaming as we currently understand it behind. Between new streaming services and disc-less consoles, physical games seem like they'll continue to play a smaller role in the industry, something that we've seen supported by GameStop's profits plummeting and digital download sales becoming a more relevant metric for success than physical.
Next: Xbox Creator Says Don Mattrick Didn't Believe in Xbox
Source: WinFuture.de