World of Warcraft Is Finally Letting Players Customize Their Mounts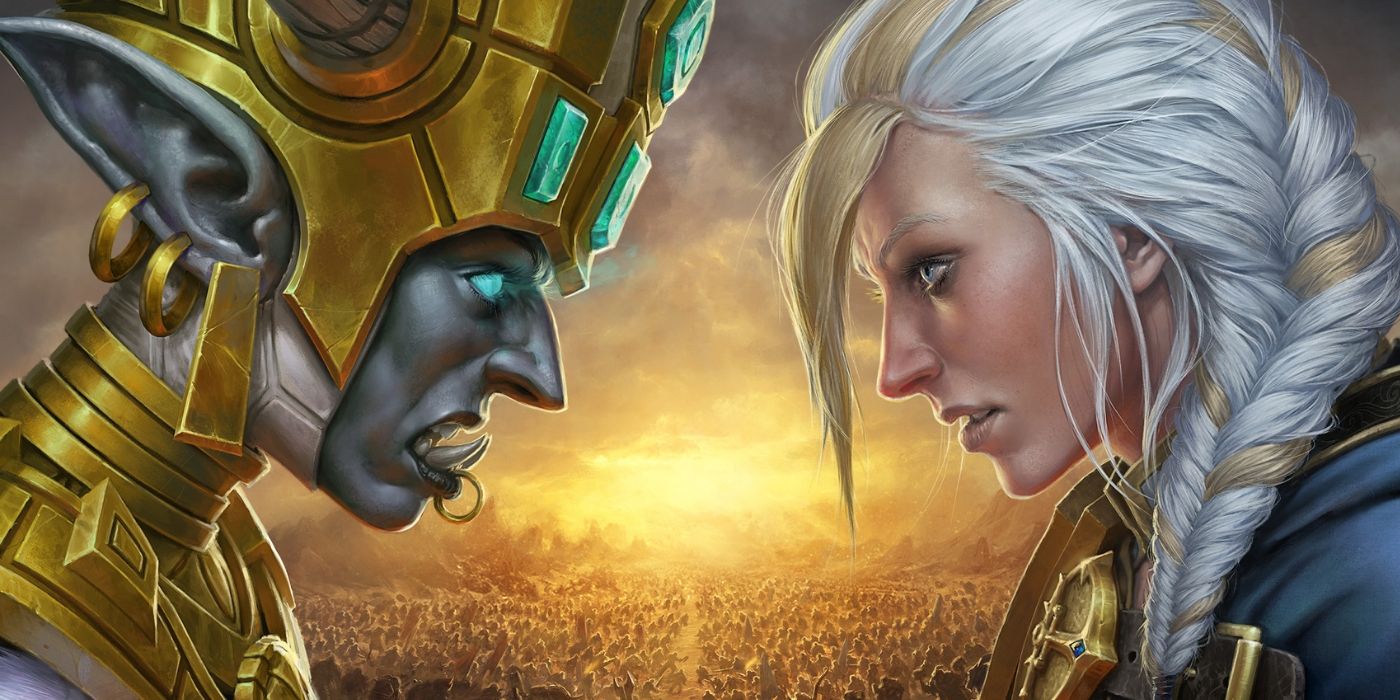 World of Warcraft: Battle for Azeroth's upcoming Rise of Azshara patch has been a long time coming, and the MMORPG had a record year as Twitch's most popular game in 2018. Fans have been waiting since November last year for more news about what patch 8.2 is going to bring, and it looks like an official stream on Twitch by senior designer, Jeremy Feasel, has confirmed that WoW mount equipment will be available so that you can set your Onyxian drake apart from the rest.
Patch 8.2 will be bringing a rehaul to the Heart of Azeroth system which was in itself a retool of the Legendary Weapon system from Warlords of Draenor. It's suspected that the patch isn't going to be out until around July, but it's going to drag the highly-anticipated Eternal Palace raid along in its wake when it does eventually drop. In the meantime, fans will be able to look forward to the WoW mount equipment that's going to be added.
Related: World of Warcraft Classic Is Recreating The Original Game's Bugs
Jeremy Feasel hosted a stream on Twitch which went over some of the patch 8.2 content which had been mentioned at Blizzcon 2018 and also talked about the addition of WoW mount equipment to the game's ecosystem. It looks like Water Striders are going to lose their coveted position as mount of the moment; they'll have their water walking ability taken away from them, and other mounts will have the possibility of gaining that ability added to them thanks to new items that can be equipped. The system will work a little like adding equipment to your characters, and you'll gain access to it once you have a level 100 character. Examples of effects that equipment will give include emergency parachutes when you dismount aerially, water walking shoes, and barding that stops you from being stunned if attacked while mounted.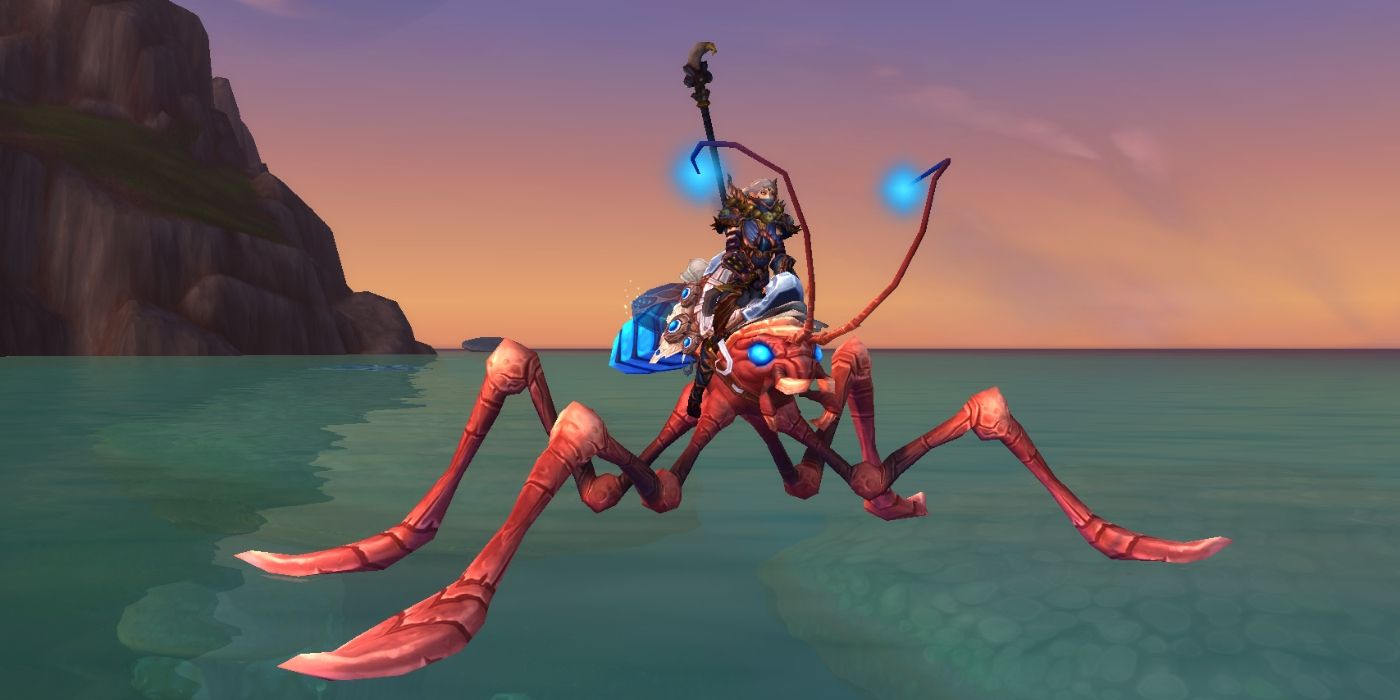 The addition of the WoW mount equipment is hopefully going to level the playing field in terms of giving you the ability to customize your mounts based on your own traversal needs. While people are yet to acquire Battle for Azeroth flying, the Water Strider mounts were a way to cross the more nebulous, aquatic parts of zones and this made them a hot commodity. Now that they're losing their floaties, any advantage that owners of these mounts might have had is probably going to evaporate. Unfortunately, acquiring the necessary equipment to get your mount to part the seas looks like it's going to be a matter of rep grinding, which feels a lot like Blizzard just throwing repeatable dailies at the community to keep it entertained until the next raid.
Whether the changes to the Strider and the new WoW mount equipment additions will be here for good remains to be seen. It's not unlike the game to roll initiatives back in the name of rebalancing, and it may not even go so far as that; unique mounts who currently won't benefit from being able to equip items may well go the way of the Strider with their respective passive traits. At the very least, it's something for fans to chew on as they wait for patch 8.2.
Next: Warcraft Is Reportedly Getting a Pokemon Go Style Mobile Game
Source: Blizzard/Twitch