Wine Country Trailer Reunites Amy Poehler, Tina Fey & Maya Rudolph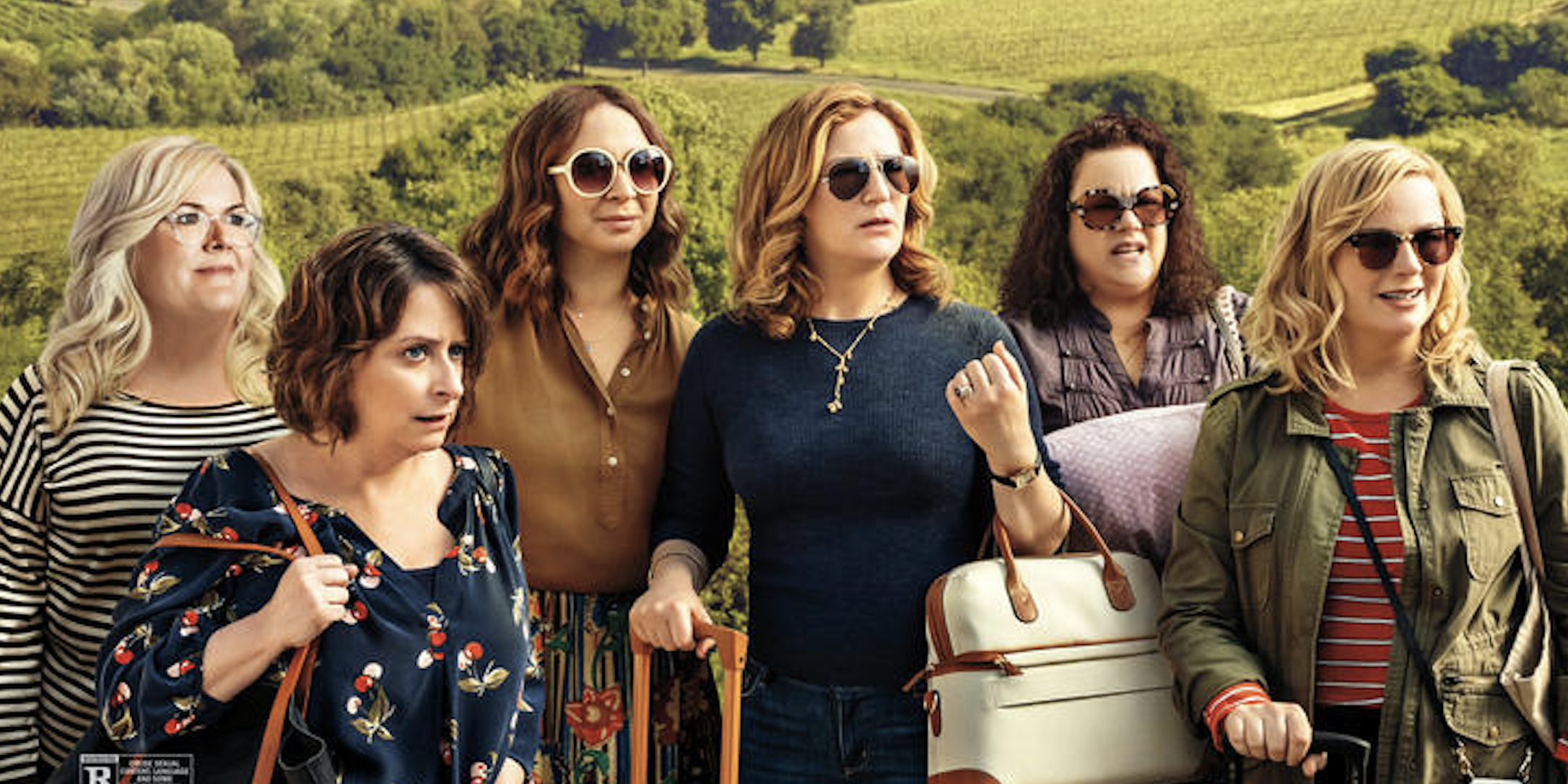 Netflix releases a trailer for the upcoming feature film Wine Country. The comedy marks the feature directorial debut for Amy Poehler, a Saturday Night Live alum and former star of NBC's Parks and Recreation. In March 2018, Wine Country was first announced by Netflix. Poehler previously directed the 2016 television movie Dumb Prince.
Wine Country follows a group of friends during a 50th birthday celebration. Former Saturday Night Live writers Emily Spivey and Liz Cackowski collaborated for the screenplay, and the film reunites Poehler with numerous Saturday Night Live veterans, including Tiny Fey, Maya Rudolph, Rachel Dratch, Ana Gasteyer, and writer Paula Pell. In addition, Wes Anderson regular Jason Schwartzman co-stars, along with Broadway star Cherry Jones. Both the aforementioned Spivey and Cackowski also have on-screen roles as well. 
Related: Chambers Trailer: Uma Thurman Stars In Netflix Horror Series
On YouTube, Netflix released Wine Country's trailer, using the tagline "Friendship is a trip." Early on, a wide California shot precedes a close-up image of flowing red and white wine. Rudolph's visibly buzzed Naomi then appears, microphone in hand, and sits atop a piano while delivering a rendition of The Bangles' hit 1989 single "Eternal Flame." After the character falls backwards, the Wine Country trailer kicks into gear as the main characters discuss their hopes for the reunion, with Dratch's Rebecca looking for "a regular vacation." The collective group then attempts to relive their glory days, all the while acknowledging that alcohol may play an important role in the full truth being revealed. Wearing t-shirts that read "The Big 5-Oh!," the women drop their pre-arranged itinerary in favor of organic moments that seemingly bring them closer together. As a whole, the clip celebrates friendship and life-long bonds. Check out the Wine Country trailer and poster below.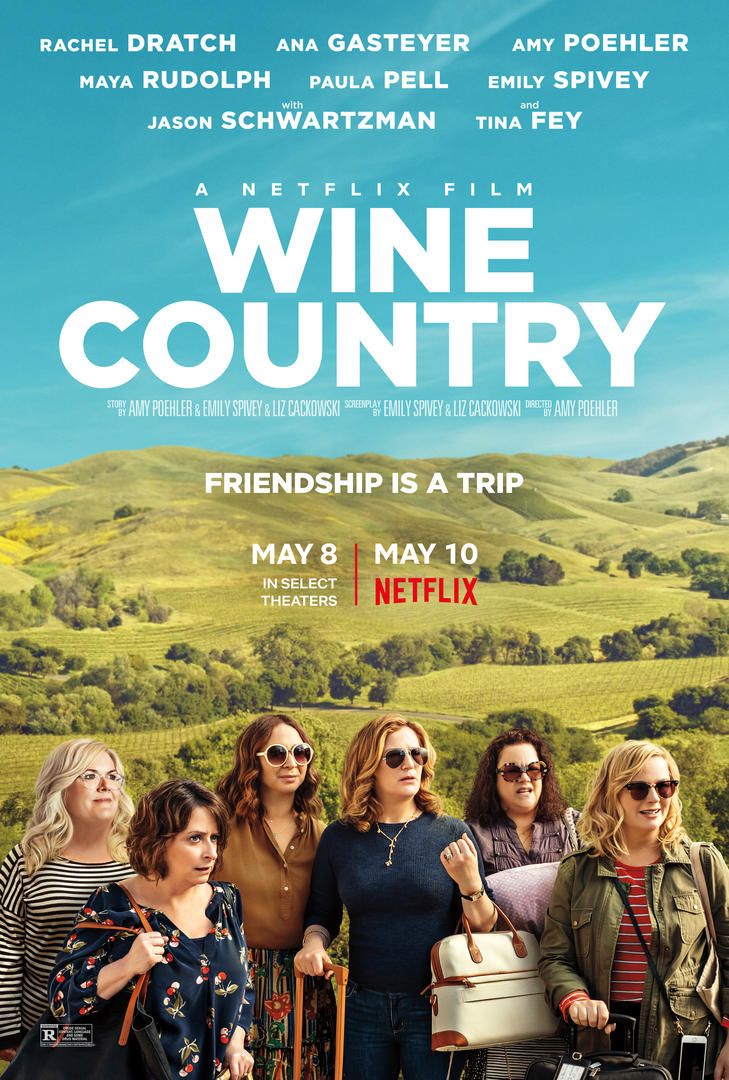 For Poehler, Wine Country is the latest project on her vast filmmaking résumé. While she's undoubtedly an accomplished comedic actress, she's also produced numerous shows since Parks and Recreation ended, including Difficult People, Broad City, and Netflix's 2019 hit series Russian Doll starring Natasha Lyonne. Similarly, Poehler's former Saturday Night Live Weekend Update co-anchor, Fey, has also evolved into a notable television producer, as she executive produced NBC's 30 Rock (and starred in the main role), along with Netflix's first comedy series Unbreakable Kimmy Schmidt starring Ellie Kemper. 
On a visceral level, the Wine Country trailer reminds of the hit 2011 comedy Bridesmaids. But whereas Paul Feig's film is more raunchy and racy, Amy Poehler's Netflix movie seems geared more towards adults, but with comedy that appeals to all demographics. And while a cast of Saturday Night Live alums doesn't necessarily guarantee a quality production, the collective résumés of all parties involved suggest that Wine Country will be far more than a simple comedy film. Furthermore, it could be the first of many Poehler-directed Netflix productions, at least if the jokes are flowing just as much as the wine.
Wine Country will premiere May 10 on Netflix and in select theaters.
Source: Netflix