Why Sherlock Holmes 3 Was Delayed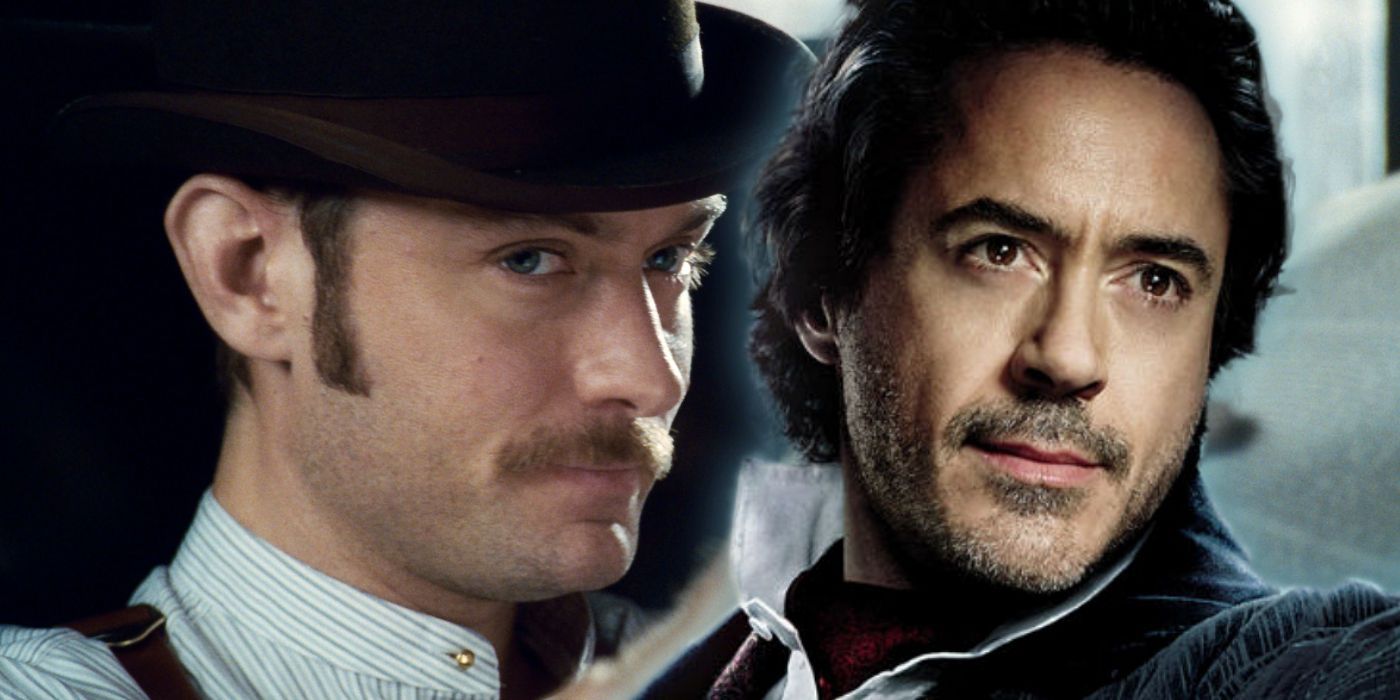 Sherlock Holmes 3's release date has been delayed to 2021 - but it was done for good reason. Based upon Sir Arthur Conan Doyle's iconic stories, fans have eagerly awaited the next installment, starring Robert Downey Jr. as the eponymous Sherlock Holmes and Jude Law as Dr. John Watson, of this action series since it was announced in 2011. Directed by Guy Ritchie, 2009's Sherlock Holmes - and its 2011 sequel, Sherlock Holmes: A Game of Shadows - followed Downey Jr.'s Holmes and Law's Watson as they investigated shadowy conspiracies in the 1890s.
Many Holmes purists balked at the series' swashbuckling, steam punk take on Conan Doyle's creations. Nevertheless, the two films proved to be popular with moviegoers, so much so that they earned a combined $1 billion at the global box office. And so, a third film was inevitably put into development, but getting Sherlock Holmes 3 to release has been a long and arduous journey. Little is known - or has been confirmed - about Sherlock Holmes 3, which was originally due to be released on December 25, 2020. And now, Sherlock Holmes 3 has been delayed to December 22, 2021, which also marks a decade since A Game of Shadows' theatrical run. But why?
Related: Sherlock Holmes 3 Delayed an Entire Year to December 2021
Downey Jr.'s lengthy tenure as Iron Man may have caused this substantial gap between installments, at first, but other things are in play with regards to the movie's latest delay. Indeed, by moving the movie's opening back by a year, WB has ensured that the Sherlock Holmes series has kept its holiday release date. This is telling of the studio's strategy, since both Sherlock Holmes films have been released in this period, and have reaped huge box office receipts thus far. But this extra time may also allow the original creative team to return to the franchise, who perhaps couldn't before.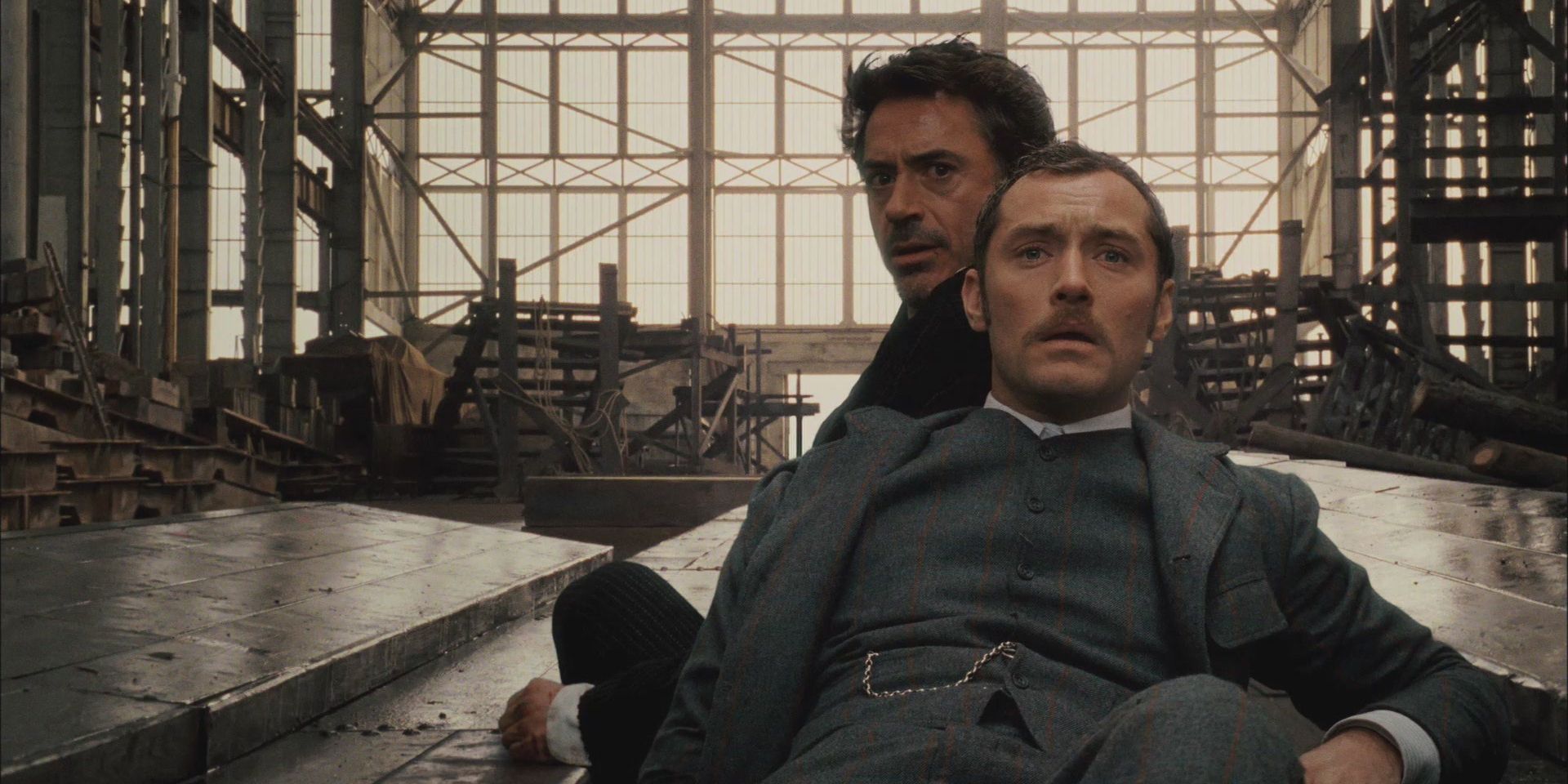 Downey Jr. and Law are set to return for the movie, but director Guy Ritchie has been unmentioned in every report. Ritchie is currently deep in post-production on Disney's live-action adaptation of Aladdin, as well as making the Matthew McConaughey and Hugh Grant-starring crime caper Bush, which began filming in London at the end of 2018. While Ritchie's latest films, such as King Arthur: Legend of the Sword and The Man from U.N.C.L.E., have proved to be divisive offerings, his stylized visuals and machismo flair are widely recognized as integral parts of the Sherlock Holmes series' appeal and success. As such, WB could be pushing Sherlock Holmes 3 back to allow Ritchie time to complete his projects and retake the directors' chair. This would go some way to ensure that Sherlock Holmes 3 doesn't suffer the same fate as the many maligned third entries of movie trilogies, and that it triumphs at the box office.
This extra year will also allow the studio to combat the studio's longstanding issues with Sherlock Holmes 3's story. Indeed, since 2011 scriptwriters Drew Pearce and James Coyne have each drafted scripts, until WB scrapped them and formed a Sherlock Holmes 3 writer's room – which included Captain Marvel's Nicole Perlman and Rogue One: A Star Wars Story's Gary Whitta – with the development of Holmes and Watson's next outing. But Sherlock Holmes 3 will now be made from an all-new screenplay from Narcos co-creator Chris Brancato.
Numerous rewrites are not uncommon in the production of Hollywood blockbusters. But these various switch-ups do suggest that the makers of Sherlock Holmes 3 have been struggling to follow on from A Game of Shadows' ending. Loosely adapting Conan Doyle's The Final Problem, the movie charted the escalating conflict between Holmes and his nemesis Moriarty (Jared Harris), which culminated with their plunge into the Reichenbach Falls. In the cliffhanger ending, Holmes was shown to have survived the battle, yet he opted to withhold this information from Watson and his friends.
It would seem that Sherlock Holmes 3, like every Holmes adaptation before it, will explore the humor and the heartbreak that comes from this decision. Jude Law recently confirmed that Sherlock Holmes 3 will examine just how co-dependent these characters are, as they face fresh threats together after many years apart. Law has also acknowledged that A Game of Shadows had received a more mixed critical response than the 2009 original. Therefore, while fans will bemoan this extra year's wait, this delay will be welcome to a cast and crew who seem determined to make Sherlock Holmes 3 "smarter and cleverer" than both of its popular predecessors - and possibly set up more sequels in the process.