Who Does Marilyn Manson Play On Sons Of Anarchy?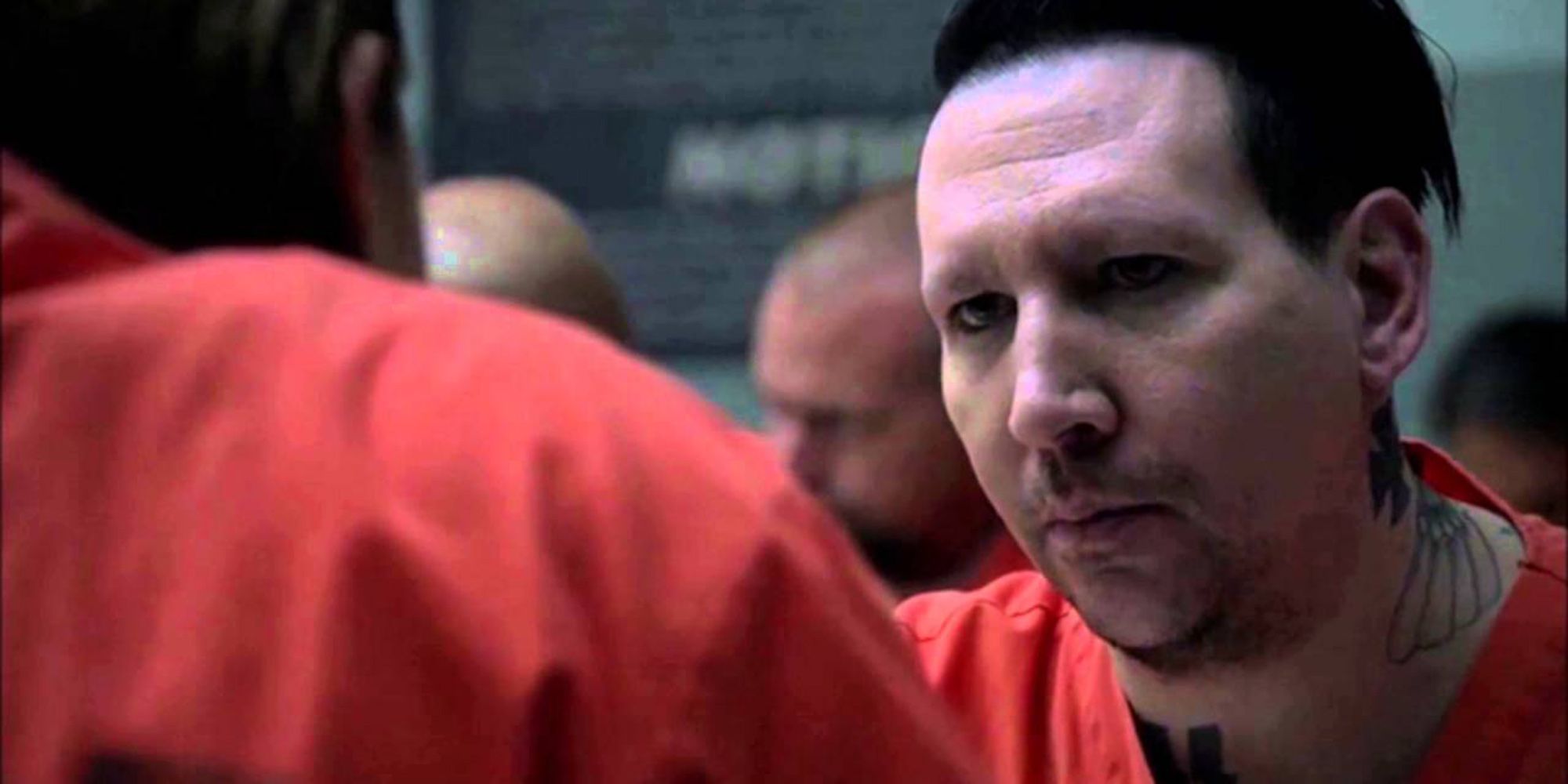 Marilyn Manson made a memorable guest appearance during the final season of Sons Of Anarchy, but who is his character Ron Tully? Son Of Anarchy was a gritty crime drama that began in 2008 and follows the exploits of outlaw biker club SAMCRO. The show starred Charlie Hunnam (Pacific Rim), Katey Sagal and Ron Perlman, and the show's central premise was loosely inspired by Hamlet.
Sons Of Anarchy was a dark, intense ride with frequent explosions of violence, but it was grounded by great performances and directing. The show ran for seven seasons, and creator Kurt Sutter later made spinoff show Mayan MC. The series also featured a number of memorable guest stars throughout the years, including David Hasselhoff, Walton Goggins and even author Stephen King (Pet Sematary).
Related: The Sons Of Anarchy Connections In Mayans MC Season 1
Sons Of Anarchy season 7 also introduced the character of Ron Tully, played by singer Marilyn Manson. While Manson had made brief cameos in movies like David Lynch's Lost Highway, Sons Of Anarchy marked his first major recurring TV role and he made an impression with his chilling turn. Manson's character Ron Tully is the shot caller for the Aryan Brotherhood in Stockton State Prison while Jax (Charlie Hunnam) and other members of SAMCRO are serving time there. He first appears in the episode "Black Widower" where Jax has to deal with Tully and clear lingering tension between their clubs, and two make a deal for SAMCRO to steal heroin from Henry Lin's Triads, which leads to a whole lot of bloodshed in later episodes.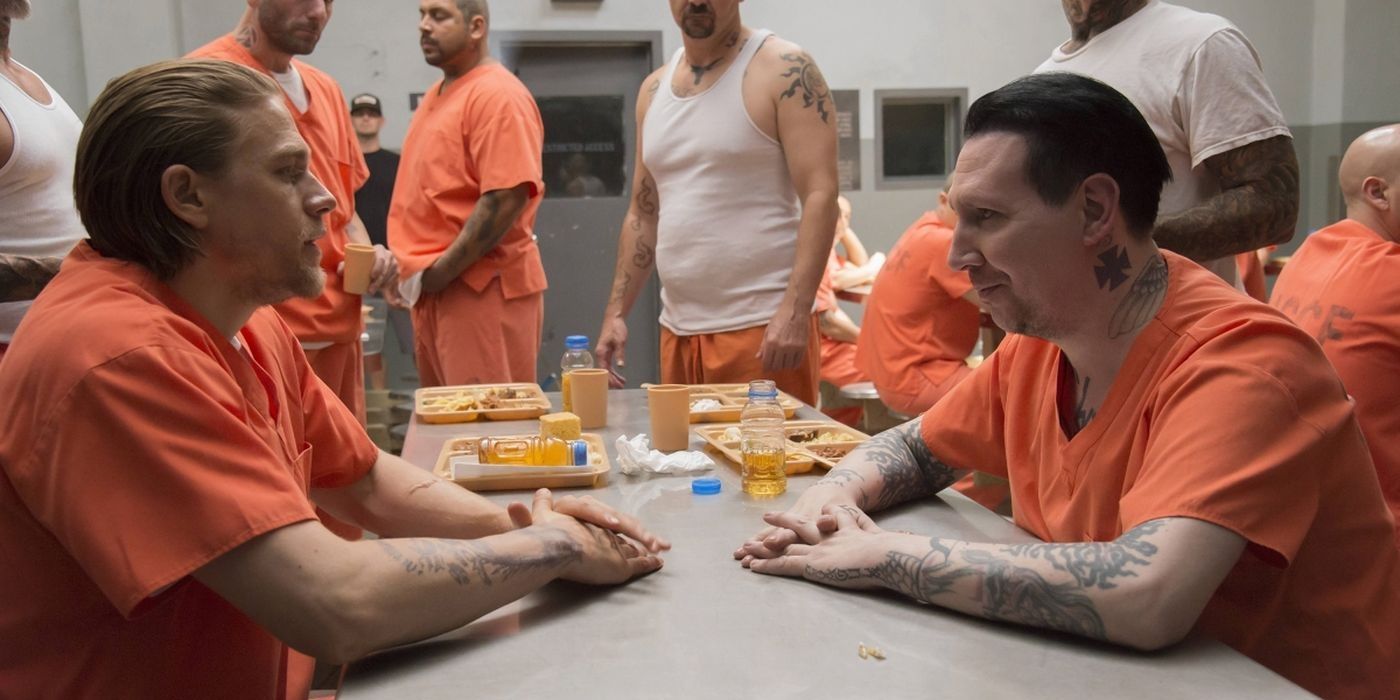 Tully also abuses excommunicated SAMCRO member Juice Ortiz as a benefit for working with the club and helps set up a meeting where Juice kills Henry Lin after getting a confession Jax wanted. Tully becomes fond of Juice, but when the Triads try to force Juice to kill Tully, he decides to let Tully kill him instead so he can be freed of his prison hell. Tully does as he asks, stabbing Juice in the neck. Since Juice was essentially friendless by the time he ended up in prison, nobody seeks revenge against Tully over his death.
Manson was actually a big fan of Sons Of Anarchy before being asked to appear on the show. He initially thought he was being contacted about making a song for the series, but quickly agreed to the Tully role once he learned it was a recurring character. He also took the part to please his father, who was also a follower of the show. Despite a lack of acting credits prior to his appearance, Manson did an impressive job on Sons Of Anarchy, managing to hold his own against the rest of the cast and crafting a complex villain.