When Calls the Heart: Lori Loughlin's Hallmark Show Returns in May Without Her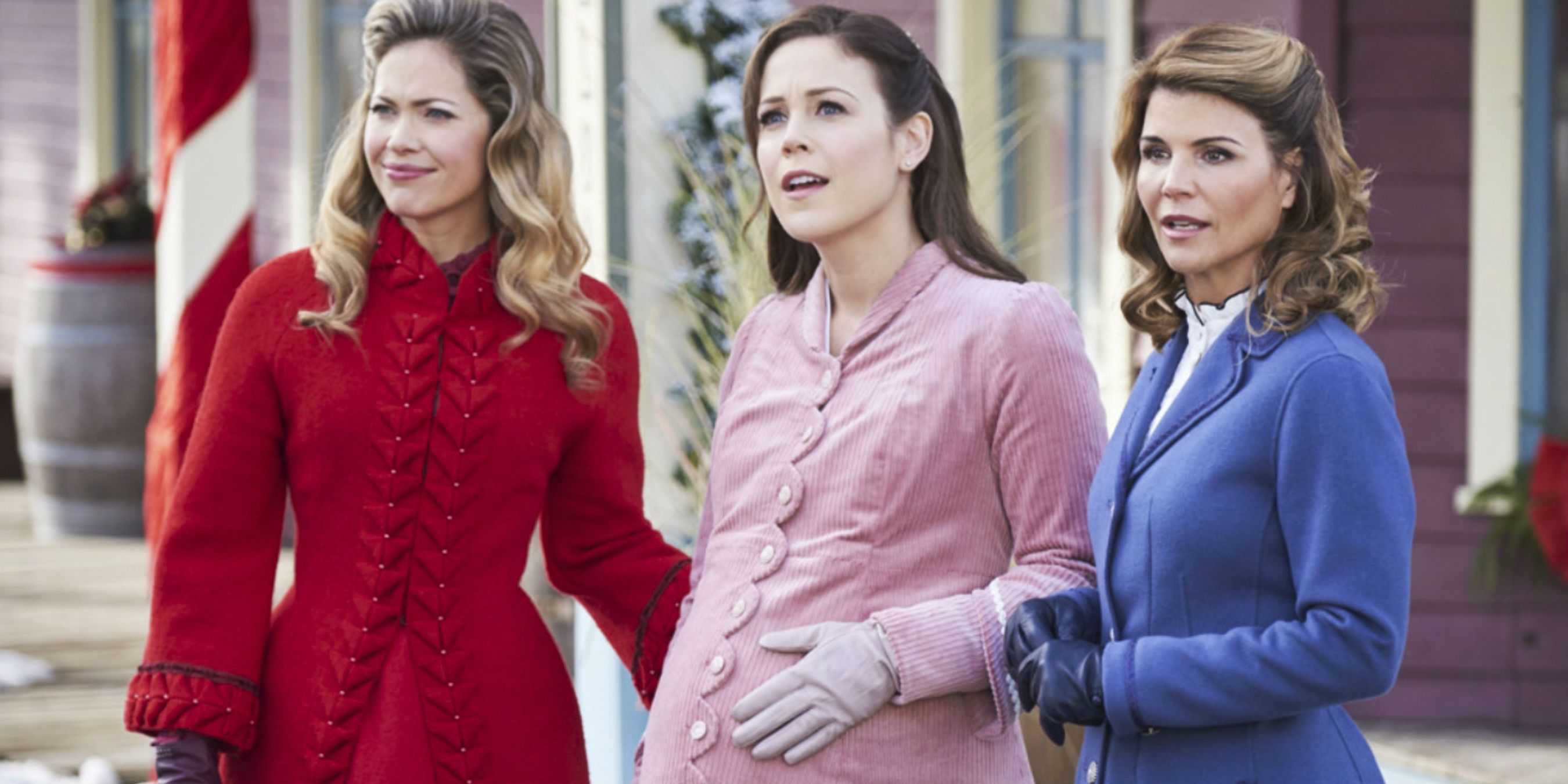 When Calls the Heart returns this May on the Hallmark Channel without Lori Loughlin. A Canadian-American TV drama inspired by Janette Oke's book of the same name, the project was initially a two-hour small screen movie pilot starring Maggie Grace as young Elizabeth Thatcher and Stephen Amell as North West Mounted Police officer Wynn Delaney. As it transitioned to long-form storytelling, Erin Krakow plays Grace's character's niece also named Elizabeth Thatcher while Daniel Lissing portrayed Mountie Jack Thornton. Meanwhile, Loughlin played series regular, Abigail Stanton - a coal mine widow.
Loughlin and her husband fashion designer Mossimo Giannulli were among the dozens charged by the FBI and U.S. Attorney's Office for the scandal that involved the parents either faking athletic records or cheating their SAT scores to get their children to high profile universities. The Gianullis reportedly paid half a million dollars to get their two kids into USC as they posed as recruits for the school's crew team although they never participated in crew. After the scandal broke out last month, Loughlin was fired from When Calls the Heart while the show, which is in the middle of its sixth season was put on hiatus with the producers scrambling to find a way to write the actress out. Now, several weeks later, the series is already gearing up for its return with its comeback date confirmed.
Related: Fuller House's Lori Loughlin Expected to Do Prison Time Over College Scandal
Announced via a special promotional video from Hallmark Channel (via Deadline) featuring Krakow, confirms that When Calls the Heart is set to be back on air on May 5. It will also air an additional new episode on May 6 before coming back to its original programming schedule the next Sunday. In the clip, Krakow teases an upcoming surprise with regard the series which will be announced during the premiere of new series, Bottled with Love this Saturday as well. Watch the full video below:
Netflix is facing a similar situation with Loughlin's Aunt Becky in Full House's spinoff Fuller House tipped to return for its fifth and final season this fall. In the show, the actress' character remains married to John Stamos' Uncle Jesse and even recently adopted a young daughter named Pamela. Loughlin was also booted out by Netflix but it couldn't come at a worse time in terms of narrative since Jesse and Becky just came back to San Francisco from Los Angeles meaning they're expected to be more involved with DJ's (Candace Cameron-Bure) and Stephanie's (Jodie Sweeting) lives.
The special tease for the upcoming episodes of When Calls the Heart doesn't have any scenes with Loughlin's Abigail which makes sense considering her firing from her gigs in the Hallmark Channel. What's curious is whether or not the show will still use footage she shot prior to the college bribery scandal she's currently involved in. Since the show was deep in production when Loughlin was fired, chances are that she filmed episodes ahead of time, and if there's any pivotal arc involving her in the immediate future, it will be quite difficult explaining her sudden disappearance. Nonetheless, the fact that Hallmark Channel is ready to put the show back on the air implies that they've nailed a way to move forward without her.
More: Felicity Huffman To Plead Guilty In College Admissions Scandal
Source: Hallmark Channel (via Deadline)