What Star Wars Jedi: Fallen Order's Leaked Poster Says About The Game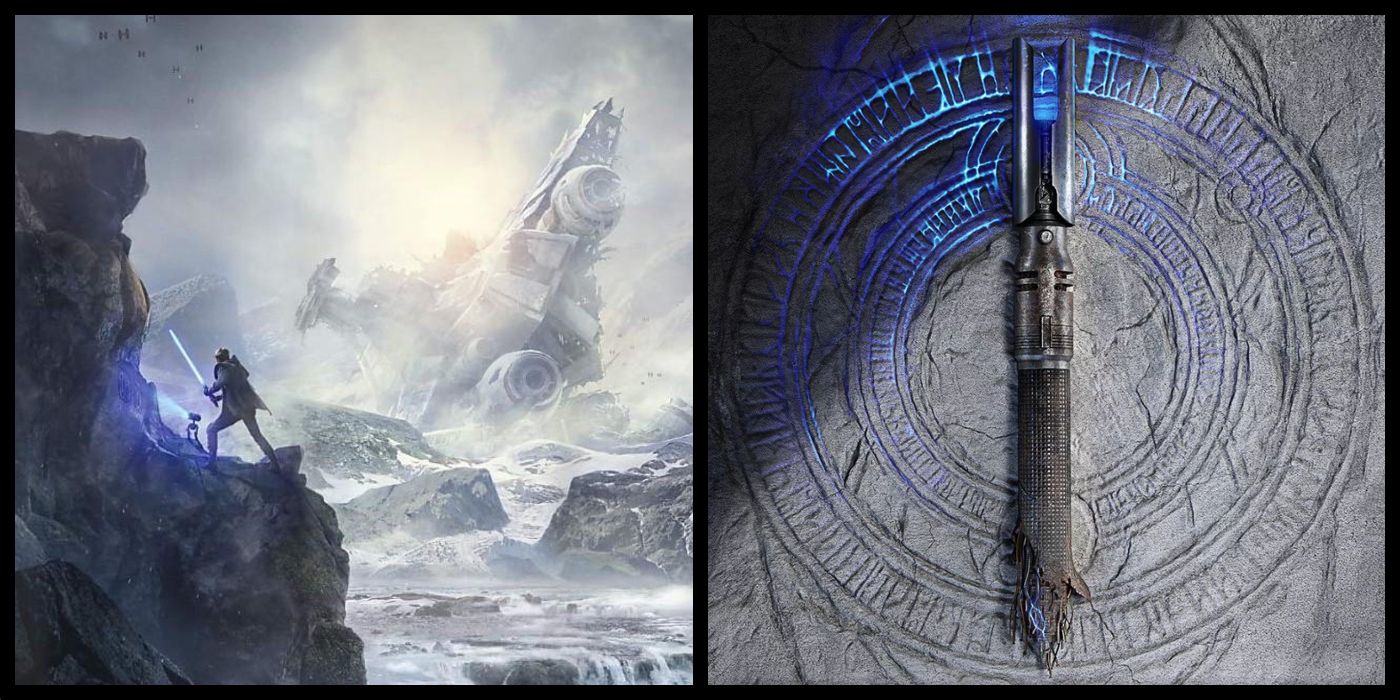 Amazon appears to have spilled the beans on one of the biggest pieces of gaming news to come from Star Wars Celebration, leaking a never-before-seen poster for Respawn Entertainment's Star Wars Jedi: Fallen Order. Found on a t-shirt of all things, this single poster says a lot about the highly anticipated title, and it also just looks really, really cool.
Announced at E3 2018 during exclusive Star Wars license holder EA's conference, it's been known for a while now that Jedi: Fallen Order will see players take the reins of a surviving Padawan following the calamitous events of Revenge of the Sith. A single-player action-adventure game, this title will only mark EA's third Star Wars release on consoles in nearly six years since it scored its priceless ten-year deal with franchise owner Disney. Accordingly, there's a lot riding on this game's critical and commercial success, but if any studio is capable of saving EA's oafish keister from the Sarlacc pit, it's Apex Legends developer Respawn.
Related: Sadly, Mark Hamill Will NOT Be At Star Wars Celebration Chicago
Interestingly, the leaked poster below was spotted on a graphic t-shirt by Twitter user Wario64, a reliable source with a reputably keen eye for leaks. The poster most notably features a young wielder of a blue lightsaber - presumably Jedi: Fallen Order's Padawan protagonist - on a rocky coast of an unknown planet with an adorably small droid at their side and a hulking crashed Republic ship in the background. A reminder of the Padawan's status as a fugitive after Darth Sidious' infamous Order 66, a swarm of foreboding TIE figthers appear to be scanning the scene from above. "Printed" on a black t-shirt, the page of the product originally bearing the beautiful poster has since been removed.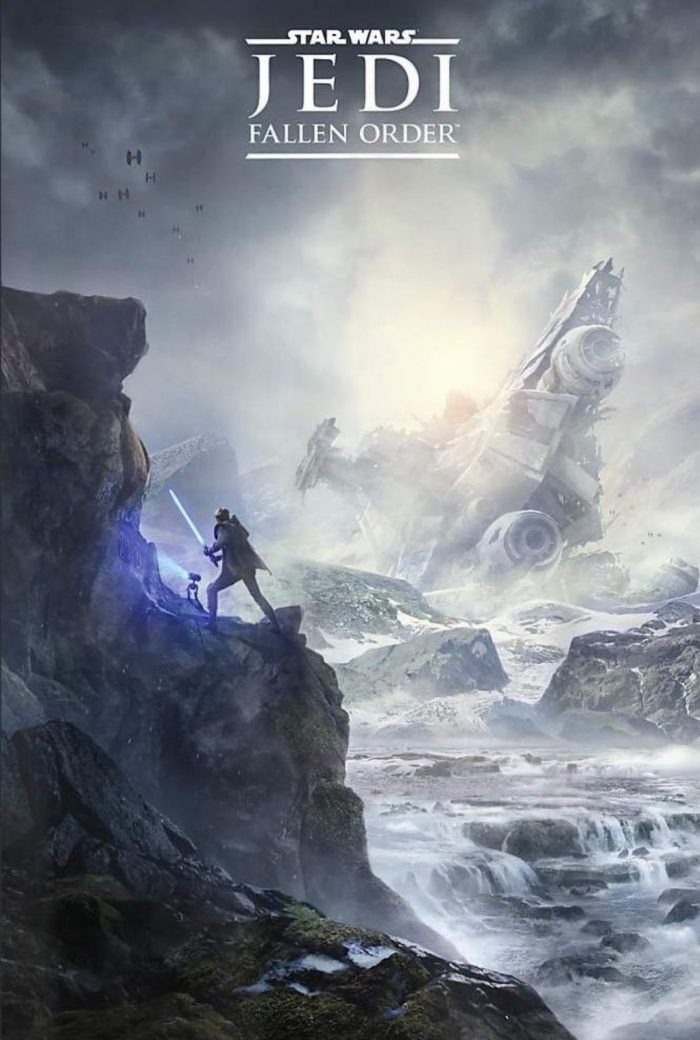 Looking more closely, some likelihoods about Jedi: Fallen Order can be gleaned, and they're pretty compelling if true. First and foremost, the word "Jedi" in the title isn't just for show; the Padawan's possession of a functional lightsaber all but confirms reasonable prior assumptions that lightsaber combat will be at the heart of the game's mechanics. Nevertheless, there's nothing concrete here to confirm that the Padawan reached a point in their training to hold any mastery over the Force before Order 66, and it's not likely that they dragged that ship to its grave a la Starkiller from the retconned The Force Unleashed. Still, it's likely that the protagonist's status as a Padawan serves as a smart way for Respawn to incorporate progression elements like an RPG-like skill tree, simulating the self-taught path the Padawan must take to master their combat abilities. Finally, the crashed ship appears to be either one of the Republic's Acclamator-class assault ships or a Venator-class Star Destroyer. Considering it's relatively fresh-looking wreckage, this strongly hints that the fight for galactic control between the dying Republic and budding Empire is still being fought in full-force despite the absence of the Jedi, which would place Jedi: Fallen Order much closer to the end of Episode III than previously speculated.
At this point, it's relatively harmless to get excited and speculative, but it is worth mentioning that this poster resembles concept art, which often doesn't accurately reflect a game in its finished state. Fans of the prequels, with all its many unexplored elements, will likely be holding be left holding their collective breath until further details are released at this week's Star Wars Celebration. As always, make sure to follow Screen Rant's coverage of the event to learn more as the facts surface.
More: Star Wars Just Made TARKIN More Badass Than Darth Vader
Sources: Wario64/Twitter, Amazon