Warner Bros. Reportedly Worried Johnny Depp Drama Will Hurt Fantastic Beasts 3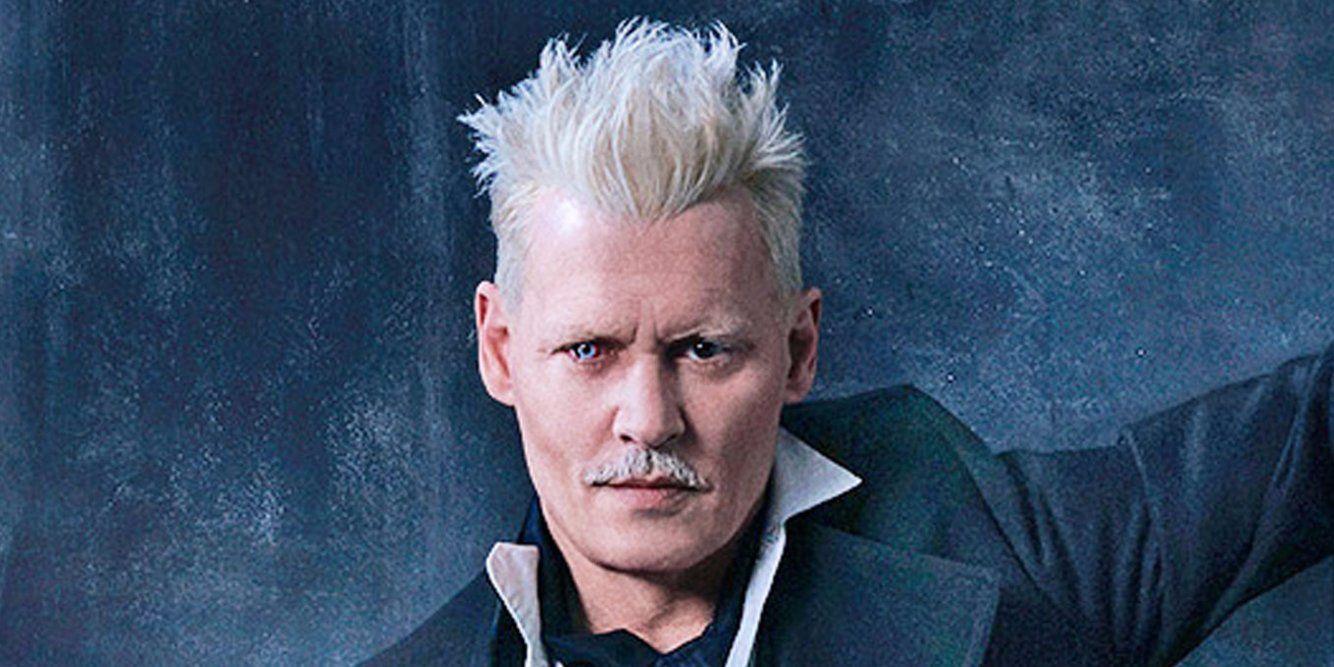 Recent reports suggest that Warner Bros. is worried that Johnny Depp's ongoing drama with his ex-wife Amber Heard hurting Fantastic Beasts 3. A couple years ago, Depp came under fire after Heard accused the actor of being physically abusive to her during their time together. The decision to have Depp return for last year's sequel to Fantastic Beasts was met with controversy, but director David Yates spoke out in defense of the casting. Production on the third entry was to begin this summer, but was delayed till later this fall.
The Harry Potter spinoff series launched in 2016 and was originally planned to be a trilogy, but was extended to a five-film series after J.K. Rowling determined more movies would benefit the story. Depp stars in the series as the powerful dark wizard, Gellert Grindelwald. Depp has confirmed that he'll return for Fantastic Beasts 3, but the controversy surrounding him could affect the film moving forward. Earlier this year, Depp filed a lawsuit against Heard over the abuse allegations, and he's denied all of Heard's claims. Despite that, high-level executives at Warner Bros. are reportedly concerned that Depp's involvement with Fantastic Beasts could send the wrong message.
Related: J.K. Rowling Promises Fantastic Beasts 3 Will Answer Questions
Per Page Six, Warner Bros. is reportedly worried that Depp's drama could effect Fantastic Beasts 3. The report continues by mentioning that if Warner Bros. continues to stick by Depp, it could say a lot about the company's values. Many high-level female executives are worried about working with Depp, and how it'll effect the morale of female employees at the studio. This comes just after Heard's recent court documents described in vivid detail how Depp allegedly beat, choked and tormented her. Adding to that, many at Warner Bros. feel Rowling's public support of Depp has boxed them into a corner, as they continue to wonder how to deal with Depp's role in the Fantastic Beasts series.
With Warner Bros. fresh off Kevin Tsujihara stepping down as chairman and CEO after his involvement in a sexual misconduct scandal went public, Depp's continued association with the studio could lead to further backlash on not only Depp but the studio as well. According to actor Dan Fogler, the decision to change production around for Fantastic Beasts 3 was due to the film being larger in scale compared to the previous entries. More time was needed to prep and to avoid rushing the project, but there could be more to it than that. With Depp's involvement casting a dark cloud on the movie, perhaps this time prior to production will be used to decide whether or not to replace the veteran actor. Fantastic Beasts: The Crimes of Grindelwald had enough controversy surrounding it due to its poor reception and overstuffed storyline, but Depp's casting as Grindelwald also didn't sit well with many moviegoers.
How Warner Bros. chooses to handle the situation remains to be seen, but Fantastic Beasts 3 isn't expected to release till sometime next year. That gives the studio enough time to sort out any issues they may have with Depp, and replace him if necessary. Of course, losing Depp would still be a huge loss if the studio doesn't have a suitable replacement to fill his role as Grindelwald. With Fantastic Beasts 3 set to begin production later this year, fans should expect more updates as the fall nears.
Source: Page Six