Veronica Mars Revival Teaser Confirms Summer Premiere Date On Hulu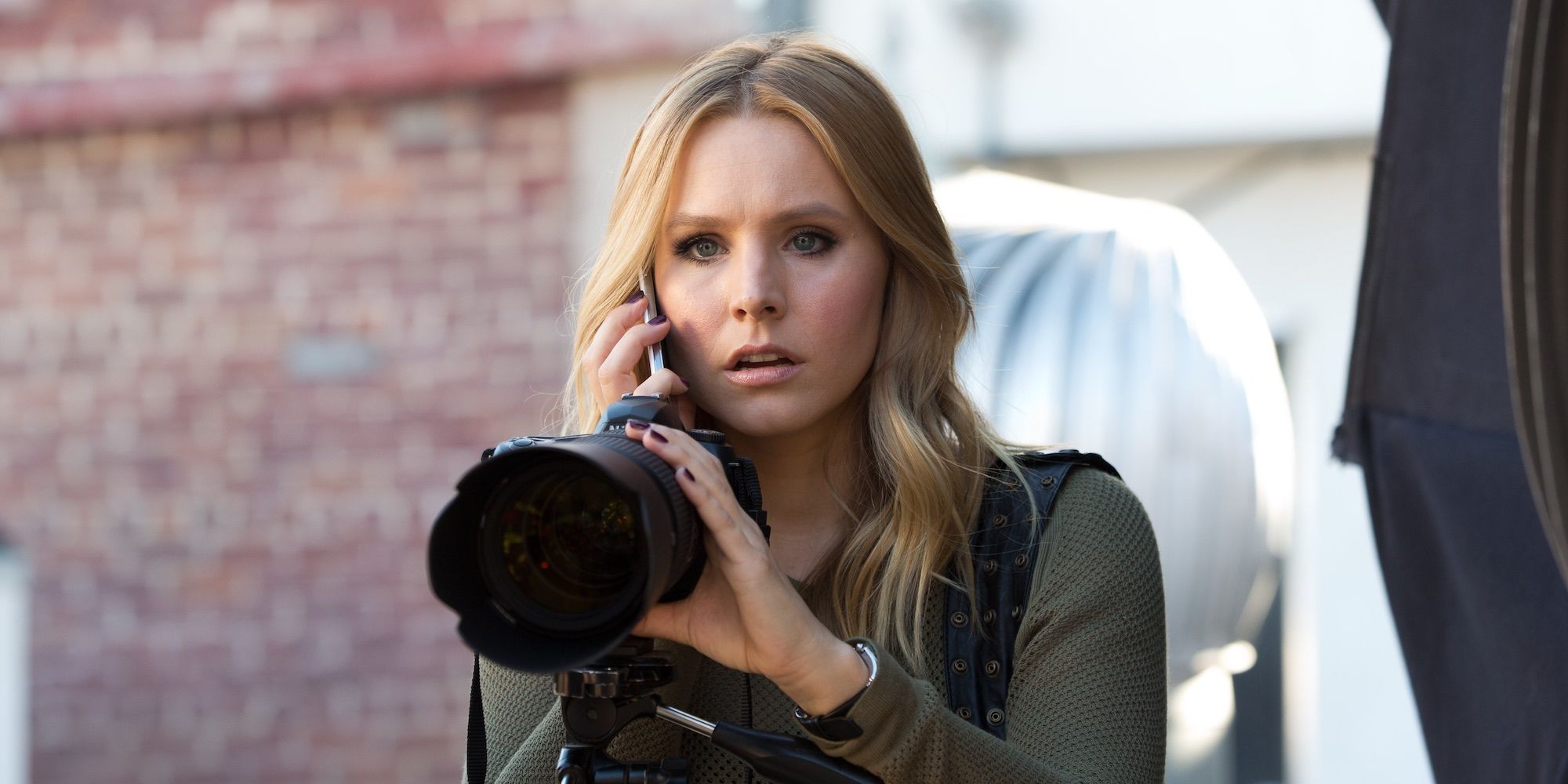 The Veronica Mars revival teaser trailer reveals she's making her big return on Hulu this summer with all-new episodes on July 26, and she's hoping to still be friends after such a long time. Fans have been eagerly anticipating news of the show's return ever since it was confirmed Hulu would revive Veronica Mars in September 2018, so this news has been met with cheers from all corners of the internet.
The Veronica Mars comeback will be in the form of an eight-episode miniseries, in which Neptune's most intrepid blonde must solve a string of murders over Spring Break in order to save the city's tourism industry. After the parents of one victim hire Mars Investigations to track down the killer, Veronica (Kristen Bell) is once more roped into the never-ending battle between the wealthy and the working class.
Related: Veronica Mars Revival Casts Battlestar Galactica's Mary McDonnell
Hulu dropped the bombshell on Friday, accompanied by a fun teaser that features Bell once again taking on the role of the feisty investigator. After listing off all the Spring Break disasters she has to deal with on the walk to her car, she grabs her camera and her trusty taser to show she's "good to go." While none of the other cast members are shown, audiences can expect plenty of reunions as several original cast members are set to return - in addition to all the new ones we'll meet in a few months.
This is far from the only time that Veronica Mars has reinvented itself, as the show has gone through a few incarnations since it premiere on UPN in 2004. First it had to move to The CW in 2006, only to be cancelled a year later to the dismay of fans and critics alike. After a passionate campaign to resurrect the series, a film follow-up was released in 2014 and brought two companion novels along with it. But the revival marks the first episodic series for Veronica since she was in college, and a lot is certain to have changed.
But the more things change, the more they stay the same. Given the sheer number of original cast members returning - especially Jason Dohring, Francis Capra and Percy Daggs III, who were huge factors in all three seasons of the original show - viewers can expect to see the same dynamics they fell in love with continue to play out. Since it's five years after the film ended, though, the characters will be older (if not wiser) and perhaps find themselves in very different circumstances. Only time will tell if fans like where their favorites have ended up, or if they'll want to rewind the clock after watching.
More: Kristen Bell Says Veronica Mars Revival Will Be More "Adult" Than Original Series
All 8 episodes of the Veronica Mars revival will be available on Hulu starting July 26.
Source: Hulu