Tom Hanks Wanted Chris Hemsworth To Play David S. Pumpkins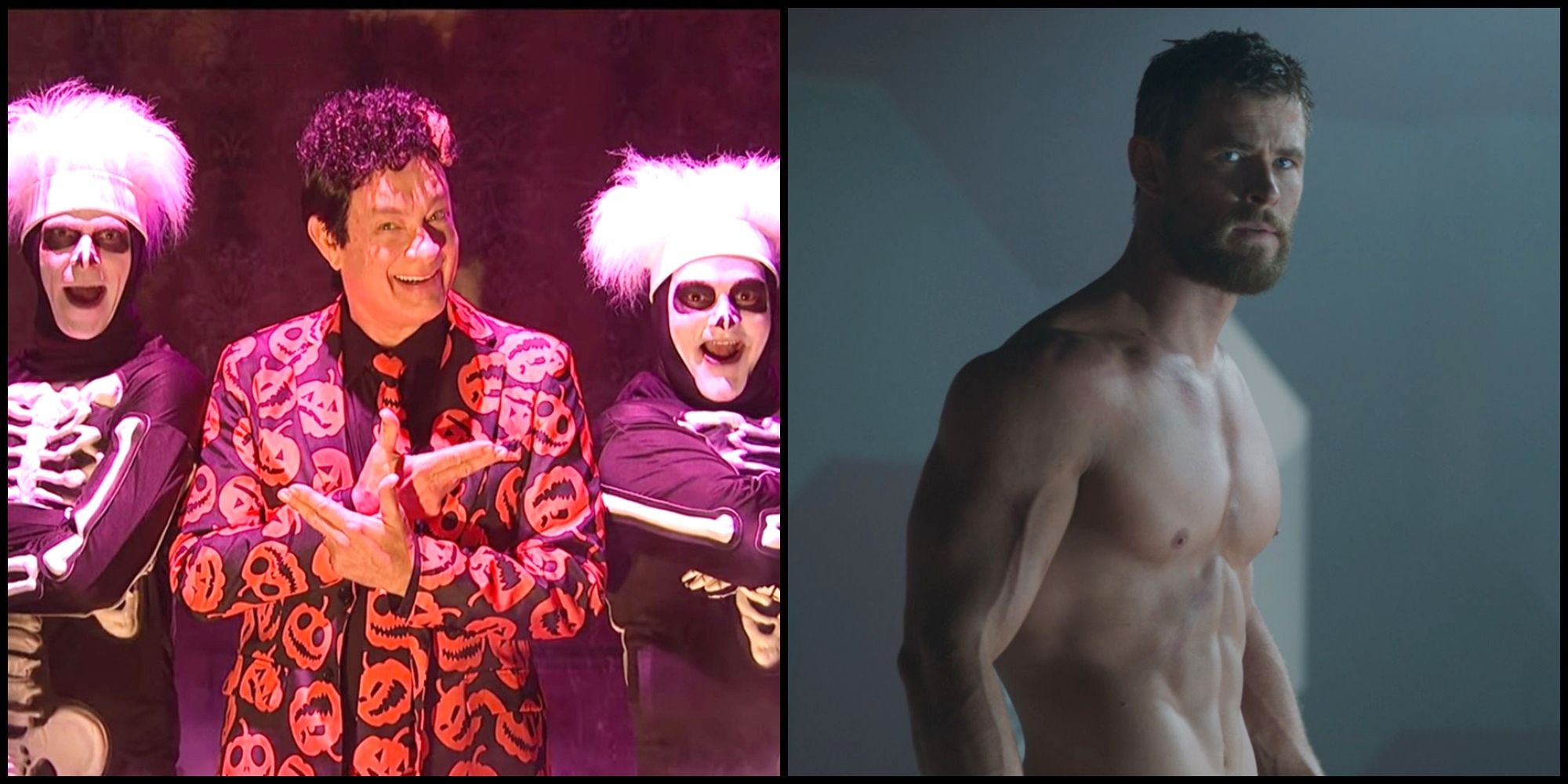 David S. Pumpkins joined the pantheon of great Tom Hanks characters in 2016, but the star was so uncertain of the sketch he wanted to pass it to Chris Hemsworth instead. While it was his leading role in Splash, directed by Ron Howard (Solo: A Star Wars Story), that first put Tom Hanks on the road to stardom, it took a few more years for the actor to really establish himself.
Big and Turner & Hooch would combine to make him a major star, and he really hit his stride in the 1990s. In addition to critical and box-office success, he would win two Academy Awards for Best Actor for Philadelphia and Forrest Gump and would be nominated for his amazing work in Saving Private Ryan. Hanks can jump back and forth between comedy and drama, and he's one of the few actors who can still be considered a true movie star.
Related: What To Expect From Saturday Night Live Season 45
There are any number of iconic Tom Hanks characters fans can select as their favorite, from Forrest Gump to Robert Langdon or Sheriff Woody from Toy Story. A surprise addition to that line-up arrived in 2016 while the star was guest hosting Saturday Night Live. He appeared in the sketch "Haunted Elevator (ft. David S. Pumpkins)," where a couple rides an elevator attraction that reveals various spooky characters. That's when Hanks' David S. Pumpkins arrives in a pumpkin-themed suit with two dancing skeletons. Who or what Pumpkins is even supposed to be is a major part of the sketch, which ends with a surprisingly effective jump scare.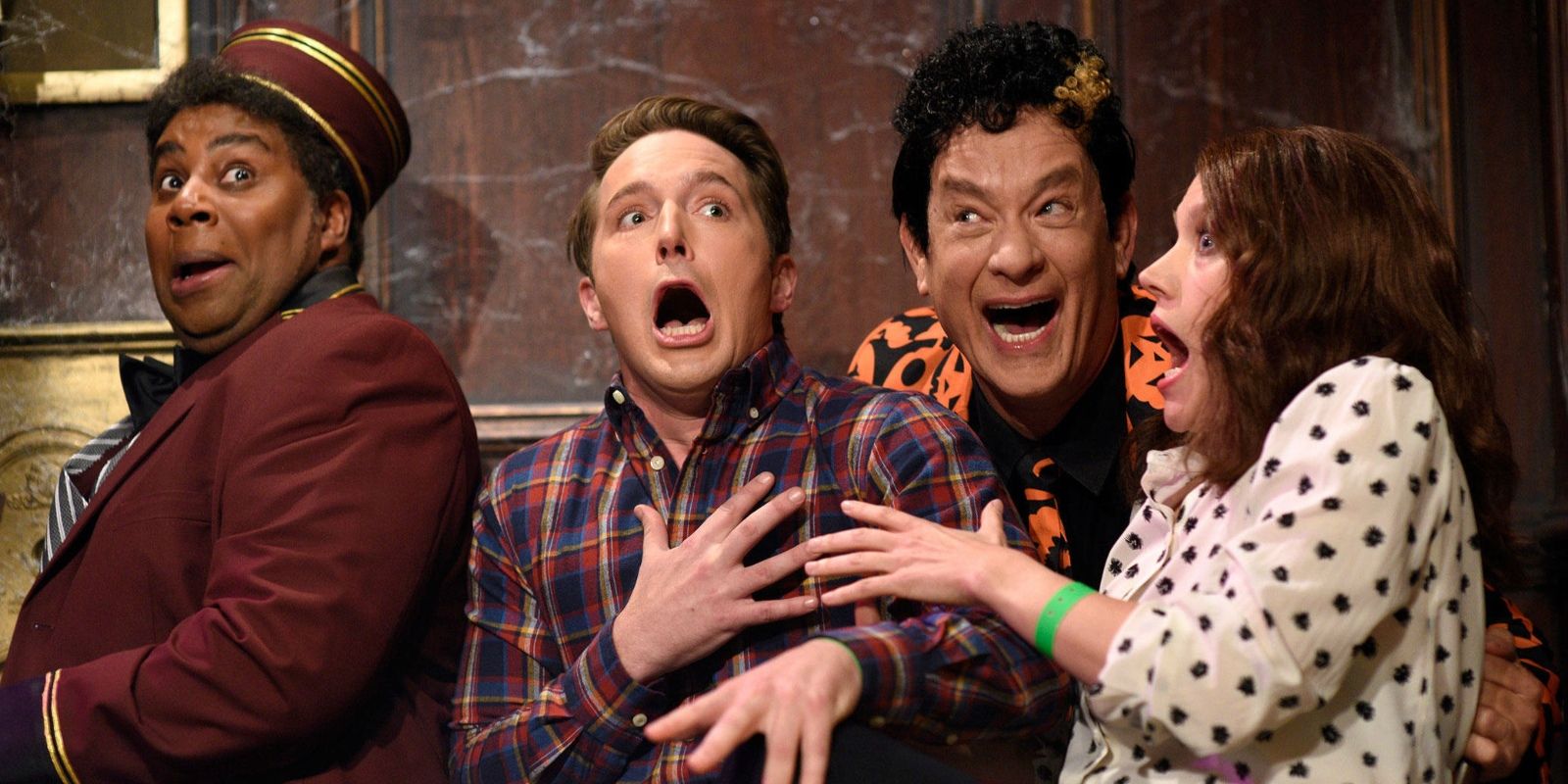 The David S. Pumpkins sketch went viral almost immediately thanks to its bizarre premise, Hanks' spirited performance, and Pumpkins' "Any questions?" catchphrase. Given how the character became an overnight sensation, it may be a surprise for fans to learn the actor tried to pass on the sketch. SNL star Bobby Moynihan once revealed in an interview on Late Night with Seth Meyers that Hanks wasn't a fan of the character during rehearsals, and just like the couple riding the elevator, failed to understand Pumpkins' appeal. He even suggested Thor star Chris Hemsworth - who was due to host the next episode - would do a better job.
Hanks is so tied to the role it's difficult to imagine anyone else playing David S. Pumpkins, but it sounds like it could have happened. Chris Hemsworth was also beginning to display his comic chops back in 2016 with Paul Feig's Ghostbusters, which he would refine with Thor: Ragnarok. He probably could have done a great job with David S. Pumpkins, but it's hard to say if the character would have become as popular. In the end, Hemsworth didn't end up hosting the following episode, so if Hanks had passed, it could have been replacement host Benedict Cumberbatch performing the sketch.
Hanks would later reprise the role for The David S. Pumpkins Halloween Special on NBC, an animated special that also included narration from Game Of Thrones star Peter Dinklage. There don't appear to be any plans for David S. Pumpkins to reappear in the future, however, but it wouldn't be a huge surprise to see him on a future episode of Saturday Night Live.