This Is Us Theory: Why [SPOILER] Is In That Flashforward Scene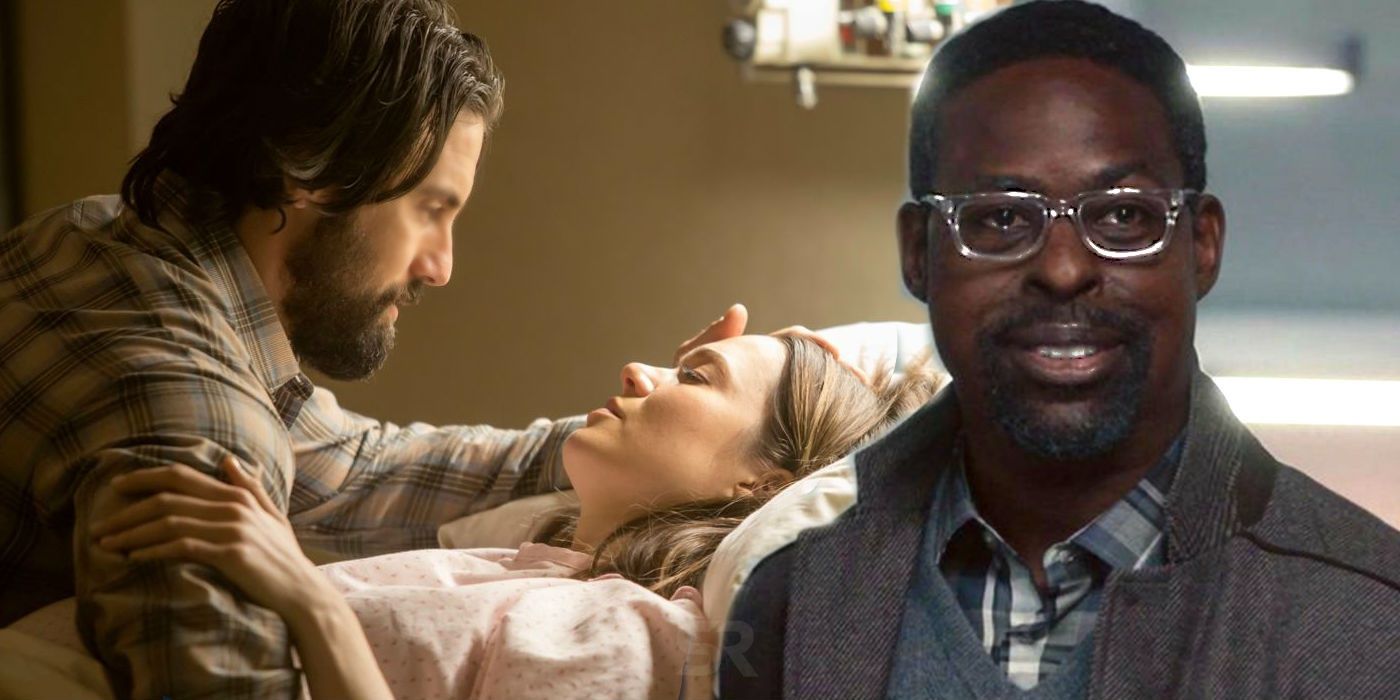 The This Is Us season 3 finale flashforward revealed some key information about what lies ahead for the Pearsons, but something that fans didn't expect is Nicky's involvement with them after their initial meeting. So what's Nicky's role in the Person family moving forward and why is he pivotal in that flashforward scene?
Teased a couple of times in the past, This Is Us' flash forward scene became one of the central mysteries in the show's third outing, leaving fans engaged in theories. Prior to its big reveal, we've only seen Randall, Tess, Beth, and a very grumpy Toby in that time setting, talking about visiting "her." Eventually, it was confirmed that the mystery person is Rebecca. At this point, speculations about how the Pearson matriarch is doing considering the time frame of the sequence were growing rampant. The fact that Toby needed cajoling to come over added intrigue especially with Kate nowhere in sight. More details emerged regarding the Pearsons' fate thanks to the season 3 finale - Randall and Beth are still together (despite a tumultuous back half of the season), Toby reluctantly came, while his son Jack lives on and Kevin has a son, although we don't know who the mother is.
Related: This Is Us Season 3's Ending Left Some Big Flashforward Mysteries
But while every reveal in the flashforward were somehow alluded to throughout the year, there's one thing that everyone didn't see coming - Nicky having a close relationship with his brother's family. So much so that he's beside Rebecca's seeming deathbed despite no one else being around. When and how this relationship unfolds remain to be seen, but it's clear that Jack's young brother will play a pivotal role on his family's life after initially turning them down. And there might be a very sad reason why the Big Three and Rebecca need him.
This Page: Jack, Nicky, & Rebecca's Relationships
Jack And Nicky's Relationship Is Still Very Important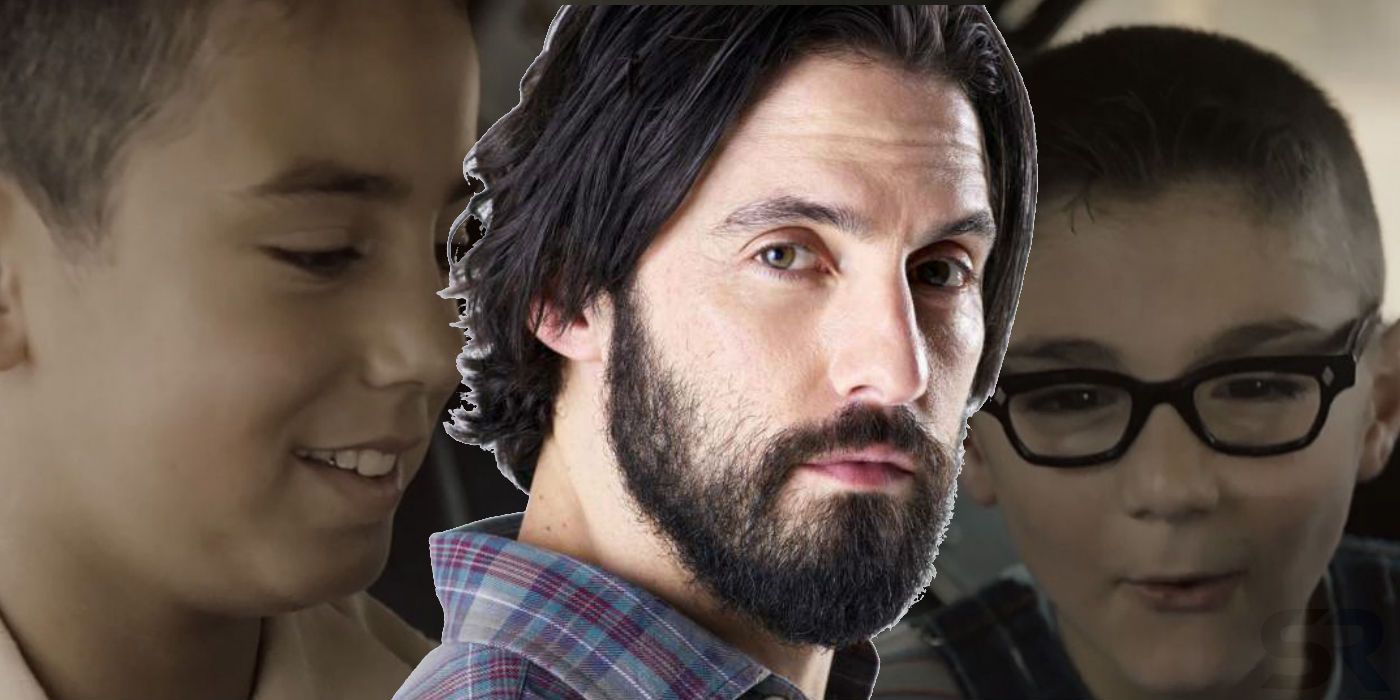 By This Is Us' season 3 finale, the majority of the majority of Jack's narrative has been told having been the central figure in the last 2 and half seasons of This Is Us. But that doesn't mean that he won't factor in future stories in the show. The Pearson patriarch remains to be the heart of the series and fans are more engaged and invested in the story if it involves him. This year, the family drama, delved deep into his family life and time in Vietnam - two things he was never comfortable talking about.
Born out of Kevin's want to have a deeper connection with his dead father, he traced his steps during the war, leading him to the discovery that Jack's brother is alive and that he knew about it for years before his death in the late 1990s. It turns out, the two's falling out was because Jack wrongly assumed Nicky of murdering an innocent kid during the war when in fact, everything was an accident. After years of begging for his older brother to see him, Jack agreed to a meet up, only to ruthlessly cut all ties with Nicky, giving the impression that he's moved on and didn't want to expose Rebecca and the kids to their unstable uncle.
Related: This Is Us Theory: Kevin's [SPOILER] Will Bring Back Nicky
But with the Big Three getting into the bottom of their father's secret, they decided on righting his mistake by reaching out to their uncle - something that Jack will undoubtedly do if was still alive today considering how remorseful he was over his final meet-up with Nicky. Kevin, in particular, was so invested in hopefully having a relationship with him. Sadly, Nicky just wasn't ready to reach out, resulting in them going their separate ways.
Rebecca and Nicky's Current Relationship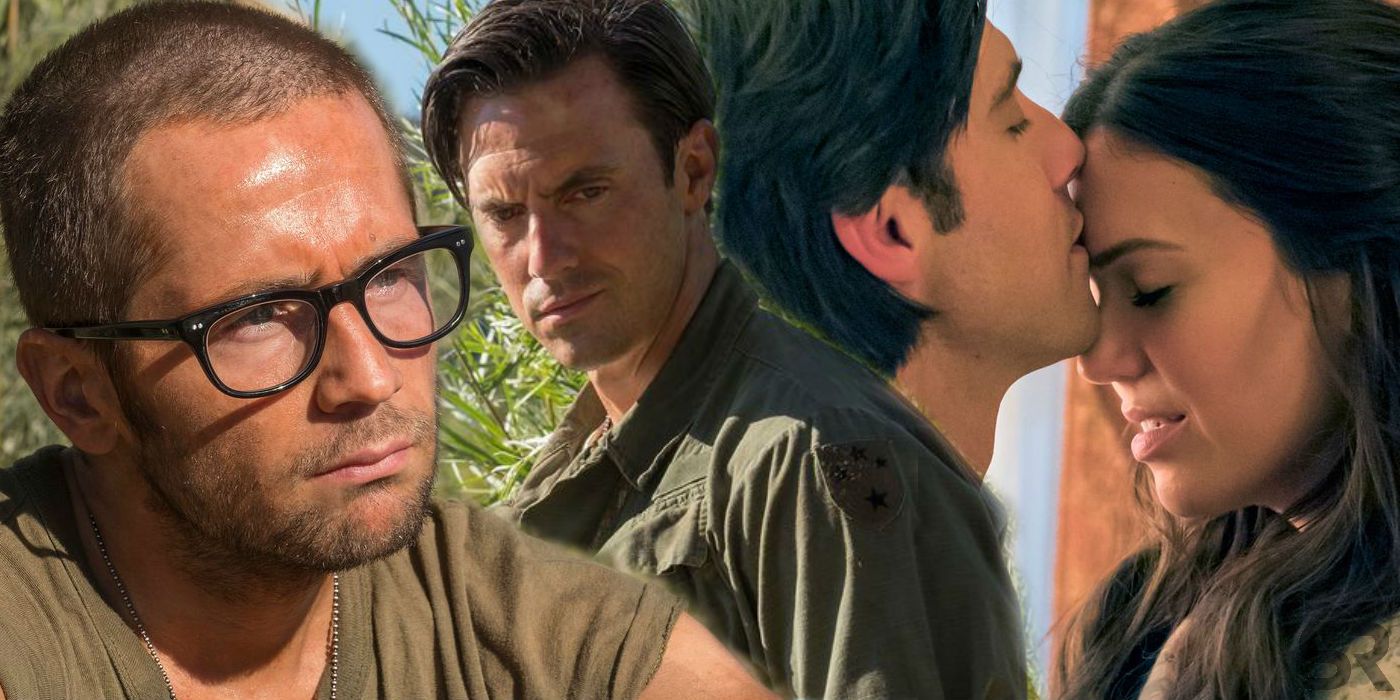 Once Kevin tracked down Nicky, Rebecca became curious about meeting his dead husband's brother since they never had the chance to be acquainted. So while she wasn't around during the Big Three's first encounter with Nicky, she didn't waste time following them in Bradford to introduce herself. As expected, their initial face-to-face was tense, considering Nicky felt that somehow Jack's family played a part in his decision to cut ties with him. While the two were courteous with each other, it's clear that Nicky didn't want anything else but to be left alone. Which led into a semi-confrontation about how Nicky almost felt harassed by them hijacking his life.
Related: This Is Us Season 3 Turned Into A Soap Opera - But It's Still Good
The tension eased up a bit after a while, with both parties calming down. Rebecca, who wanted to know what young Jack's like was indulged by Nicky, telling one of his favorite memories from their childhood. But just when we all thought that it's going to end well for them, Nicky made it clear that he doesn't want anything to do with Jack's family. Rebecca and Kevin respected his wishes and drove back home, leaving Nicky back in his trailer in Bradford.
Page 2 of 2: What The Flashforward Reveals About Rebecca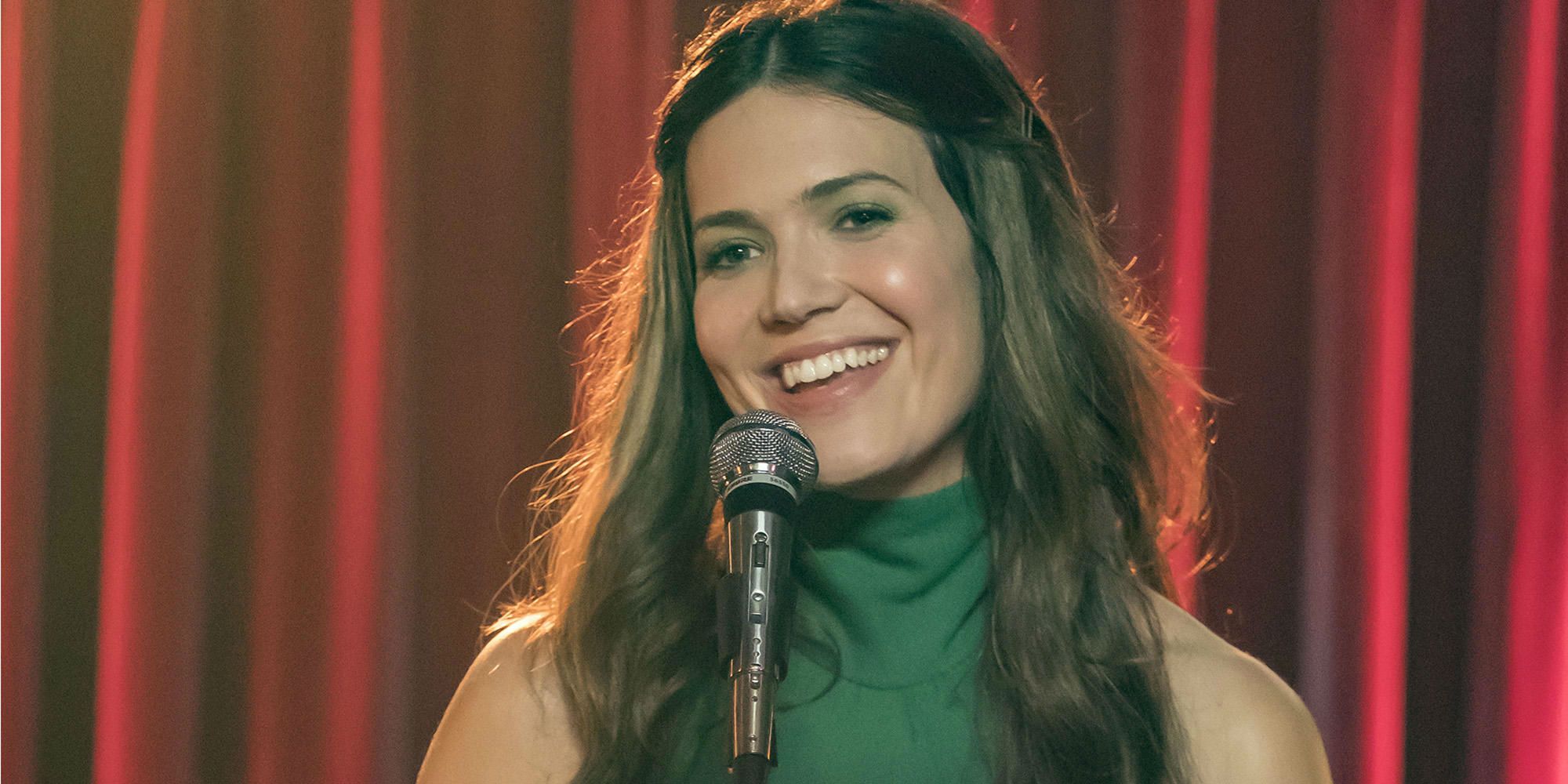 Rebecca May Be On Her Deathbed in This Is Us' Flashforwards
Despite several other storylines happening in This Is Us' flash forward sequence, the focus is on Rebecca and her condition at that point. Drawing parallels from her accident in the past where she needed to stay behind in a hospital, she was artfully revealed with Randall opening the door to her room revealing the Pearson matriarch lying on a bed motionless and staring blankly at the door. This Is Us didn't reveal the specific year the flash forward is taking place, but given her (and the rest of the cast's) appearance, perhaps 10 to 15 years have passed since the modern day; that makes her around 80 to 90 years old.
Related: This Is Us Dropped Clues To A Sad Twist Involving Rebecca
Similar to how This Is Us used Jack's death as its narrative compass in its first two seasons, This Is Us' remaining three seasons will expectedly build on the events leading to Rebecca's death. Evidenced by the upcoming introduction of Rebecca's father in season 4, This Is Us will shift its focus towards treading the Pearson matriarch's life, potentially including her younger days before meeting Jack.
So Why Is Nicky In The Flashforwards?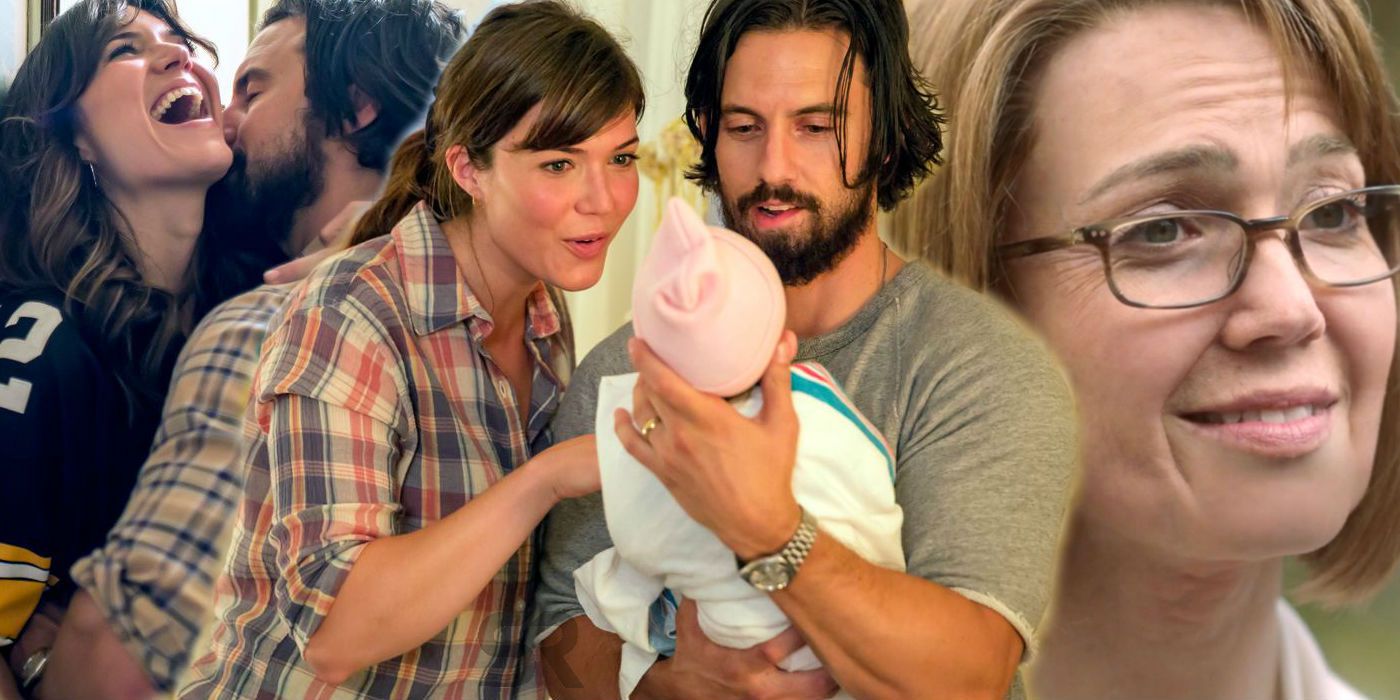 Considering Nicky's initial meeting with Jack's family, fans are understandably curious what led to him looping back into their lives. The flashforward implies that he's become a pivotal part of of the family if he's actually on the same room as Rebecca during her final days. One rampant theory about Rebecca's future claims that she has a degenerative brain illness, evidenced by her frantically writing down everything that doctor said about baby Jack in the present day and Randall having to introduce himself to her during the flashforward. Assuming she is suffering from dementia, it's possible that she thinks that Nicky is Jack and demands for him to be with her all the time. Confusing people is prevalent in mid to late stages of dementia, and while there isn't so much resemblance between the brothers, Rebecca fascinatingly told Nicky the first time they met that he had the same eyes as his brother.
Related: This Is Us Season 3 Is Struggling To Get Past Jack
Families of dementia patients who have identity confusion may be advised to go along with what their loved ones believe so as not to risk putting them in a bad mood and potentially escalate the situation. Perhaps the kids asked Nicky to come over because it's good for her. It's worth noting that Miguel is nowhere to be seen, and there isn't mention of her as well, which could mean that by then, he might have already passed away. With her current husband no long around and her in her final days, Rebecca is obviously looking for support. And with her assumed illness, it makes sense that she's looking particularly for Jack.
-
Regardless of how this plays out, one thing is certain: Nicky will eventually mellow down toward Jack's family. And if this theory comes to fruition, fans can expect him to appear more in the upcoming seasons of This Is Us.