The Most Brutal Reviews of Hellboy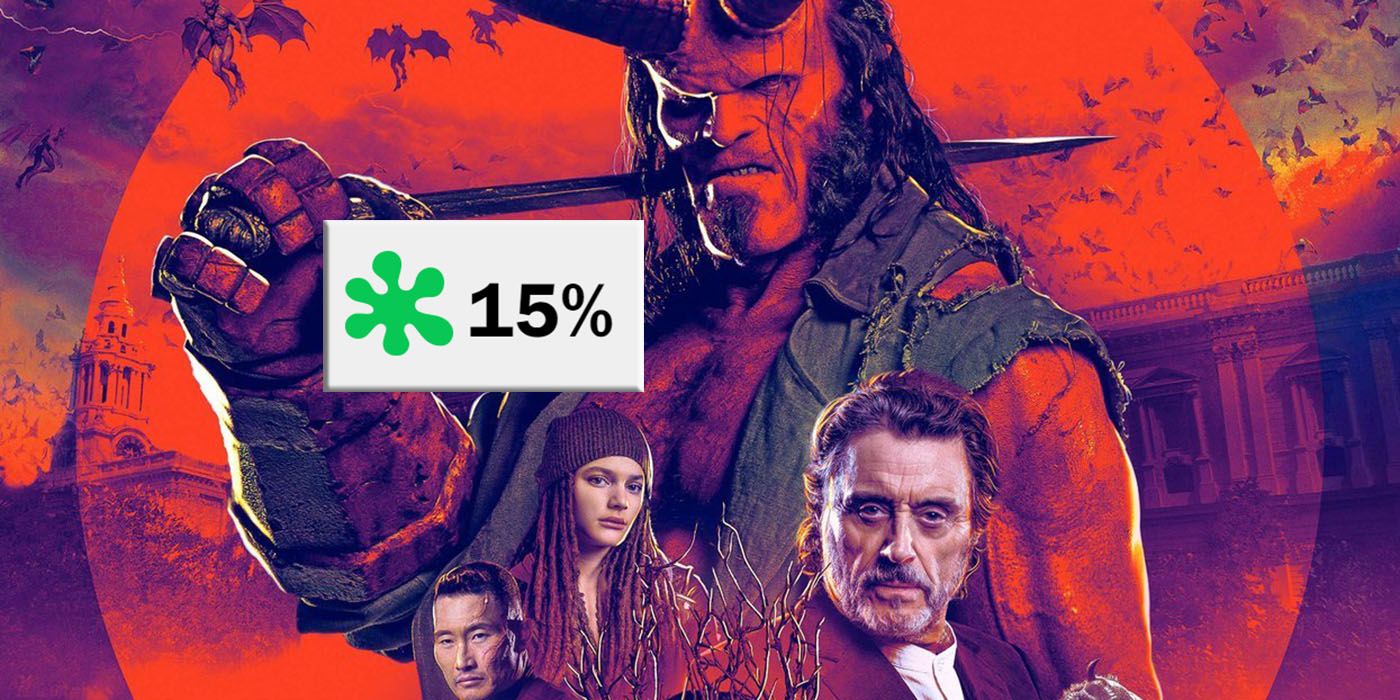 Hellboy has come to the big screen in a new form - but the reviews are not being kind to the big red guy. Directed by Neil Marshall, the 2019 Hellboy was put into production after years of fans begging for a third Hellboy movie from director Guillermo del Toro, and for Ron Perlman to return to the title role. Instead, the franchise has been rebooted with Stranger Things actor David Harbour sporting the over-sized hand and sawn-off horns.
After the first negative reviews of Hellboy were released, a report soon emerged that detailed a troubled production, in which Marshall's cinematographer, Sam McCurdy, was fired and producers Lawrence Gordon and Lloyd Levin allegedly interrupted rehearsals and even gave the actors directions that contradicted Marshall's. How much of the report is accurate remains unclear (the producers' attorney denied most of the claims), but it seems that conflict behind the scenes may have had a serious impact on the finished product.
Related: Hellboy 2019's Ending Explained
Hellboy currently holds a 15% score on Rotten Tomatoes with 145 reviews counted, and an average rating of just 3.5/10 - and that less-than-enthusiastic response has been reflected in its dismal $12 million opening weekend at the box office. To give you an idea of what went wrong, here are some "highlights" from the most brutal reviews of Hellboy:
Comparing it to Del Toro's 2004 original and 2008 sequel is like making an analogy between a Broadway production and a high school stage show. My memories of the first Hellboy were of a fun, fantastical superhero adventure. Future thoughts of the 2019 iteration are likely to curdle; it's a chore to sit through and not something I'll want to revisit at any point for any reason.
"The end is coming," Hellboy's dying friend says near the beginning, and I was already thinking, "Oh yes, please."
Guillermo del Toro's original two Hellboy films gave us a lovable outsider with a big heart, a bigger fist and a penchant for cats and cigars, but only the fist survives this horrible redo... It's two hours long but feels like an eternity, lurching incoherently from one noisy set-piece to another.
The race for worst movie of the year is heating up. You could even say it's hotter than hell, now that "Hellboy" has taken the lead. This awful, disgusting, unfunny, idiotically plotted comic book flick offends the senses as much as the rankest subway car on the hottest summer day.
It's lunging to be a badass hard-R epic, but it's basically a pile of origin-story gobbledygook, frenetic and undercooked, full of limb-hacking, eye-gouging monster battles as well as an atmosphere of apocalyptic grunge that signifies next to nothing.
The sentimental father-son subplot is Hellboy at its most laughably absurd, highlighting the chasm between its script and its direction. Harbour, so endearing as Sheriff Hopper on Stranger Things, has none of the agreeable humor Ron Perlman brought to the character; as a result, his many quips go over like a fart in an elevator.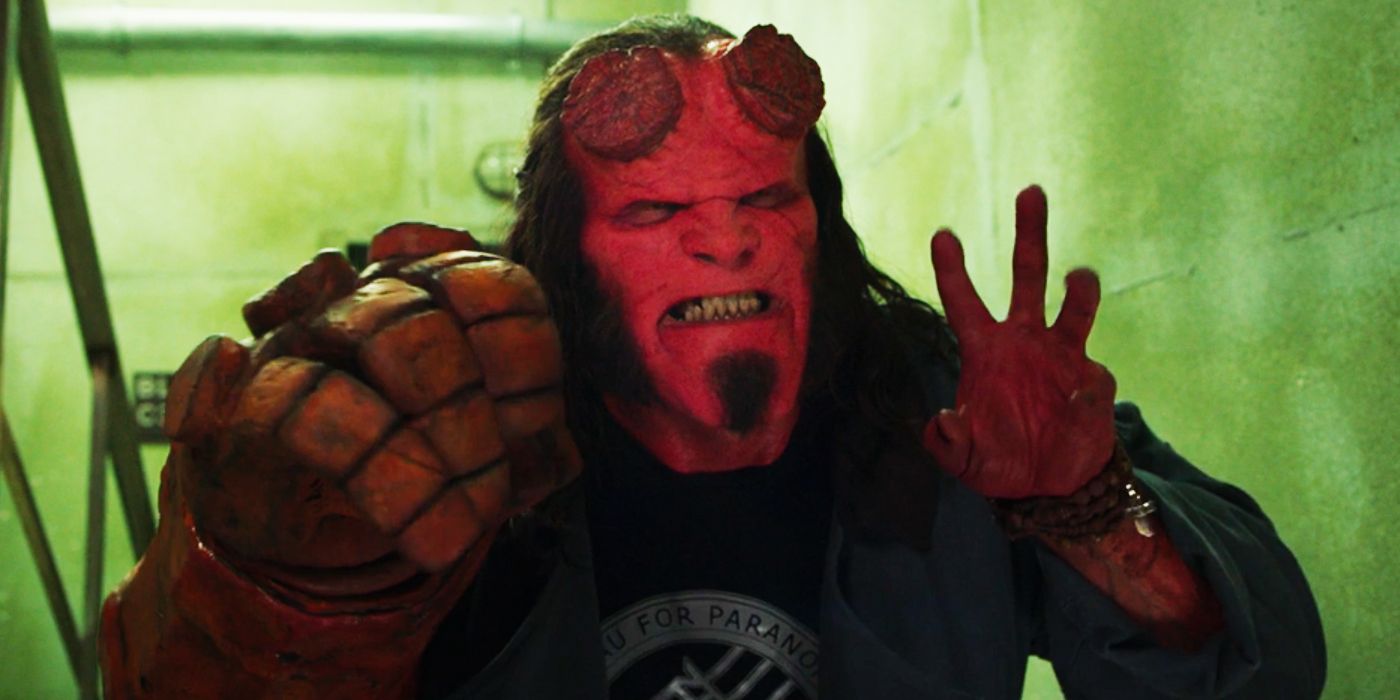 While the general critic consensus on Hellboy isn't exactly great, the reboot wasn't quite universally hated. Even negative reviews found room to praise Marshall's direction or the movie's commitment to complete insanity. Here are some highlights from those who found something to love about this monster:
Marshall's "Hellboy" is a horrifyingly good time. It captures the breathless quality of reading 30 issues of a single comic-book series in one sugar-addled afternoon, shoving as many amazing characters and storylines and images into one film as it can possibly hold. It could have seemed overstuffed and frenetic, but this new "Hellboy" instead comes across as imaginative and freewheeling.
This new "Hellboy," which is based on a 2008 comic book series by Mignola and adapted to the screen by Andrew Cosby (TV's "Eureka"), is at times totally nuts and slipshod. But the effects are fun and inventive for a change, and Marshall's punk rock sensibility works well with a lot, if not all, of the demonic shenanigans going on.
Sure, this thing won't win any Oscars, but it is a slice-em and dice-em-style piece of absolute madness that is quite endearing to watch... I found this film rather like a greasy McDonalds breakfast—sometimes it tastes like s**t, but when you are hungover and mostly braindead, it hits just the right spot.