The Flash: Danielle Panabaker's 10 Best Roles Other Than Killer Frost
We know Danielle Panabaker as the fierce Killer Frost/highly intelligent Caitlin Snow in the CW's The Flash. She's proven herself to be a vital part of the team at S.T.A.R. Labs. But what else do we know about the actress behind Dr. Snow's frosty face? Before she made it to the CW's Flash and Arrowverse, Panabaker starred in a variety of films, some of which were successful and some were, well, not so much. The truth is, she's been acting since she was a teenager and got her big debut in some of those Disney Channel original movies.
RELATED: THE FLASH SEASON 5: THE 12 BIGGEST QUESTIONS AFTER EPISODE 17, "THE TIME BOMB."
Since then, she's developed a bit of a reputation for starring in horror remakes and recurring roles in law or crime-themed shows. Given the fact that she's 31 years old, she's already had plenty of acting experience, but she also still has tons of time to really hone in on her signature roles. So, in an effort to get to know this chilly queen, we're taking a deeper look at her career and ranking her best roles. Don't worry, Piranha 3DD didn't make the list.
10

LAYLA WILLIAMS IN SKY HIGH (2005)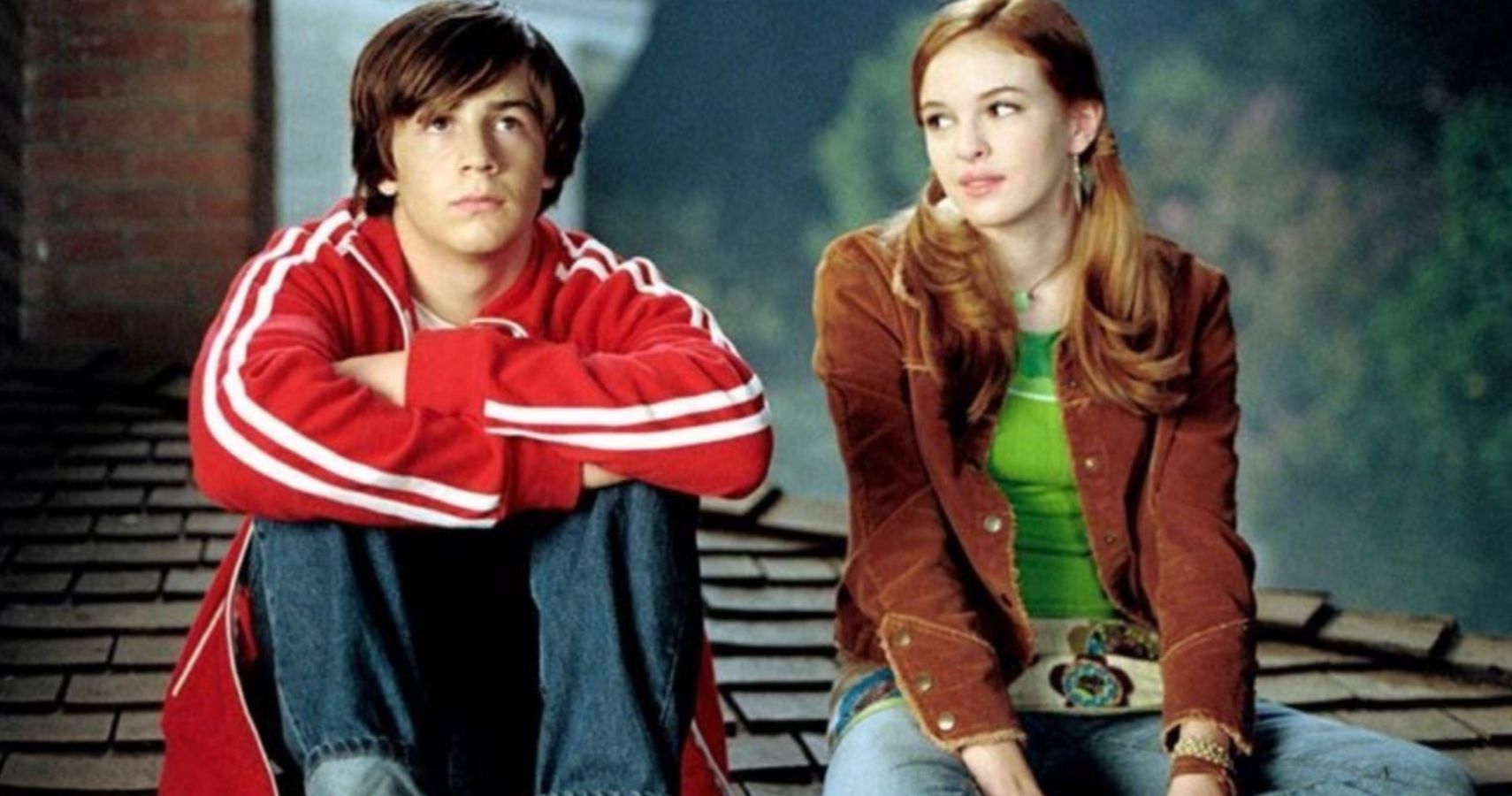 Her role in Sky High is probably one of her most well-known roles, aside from her current tenure as Killer Frost. Perhaps a nod to what would become her superhero origins, Panabaker plays the main character, Will's, best friend (and eventual love interest), Layla. She meets Will when he arrives at a special superhero school. It's basically like Hogwarts for superhero kids or a Disney version of Xavier's School For Gifted Youngsters.
Her own powers include being able to manipulate plants and control them to her will. Very Poison Ivy-esque. However, it's a Disney movie, so it's much more family friendly.
9

JENNA IN FRIDAY THE 13TH (2009)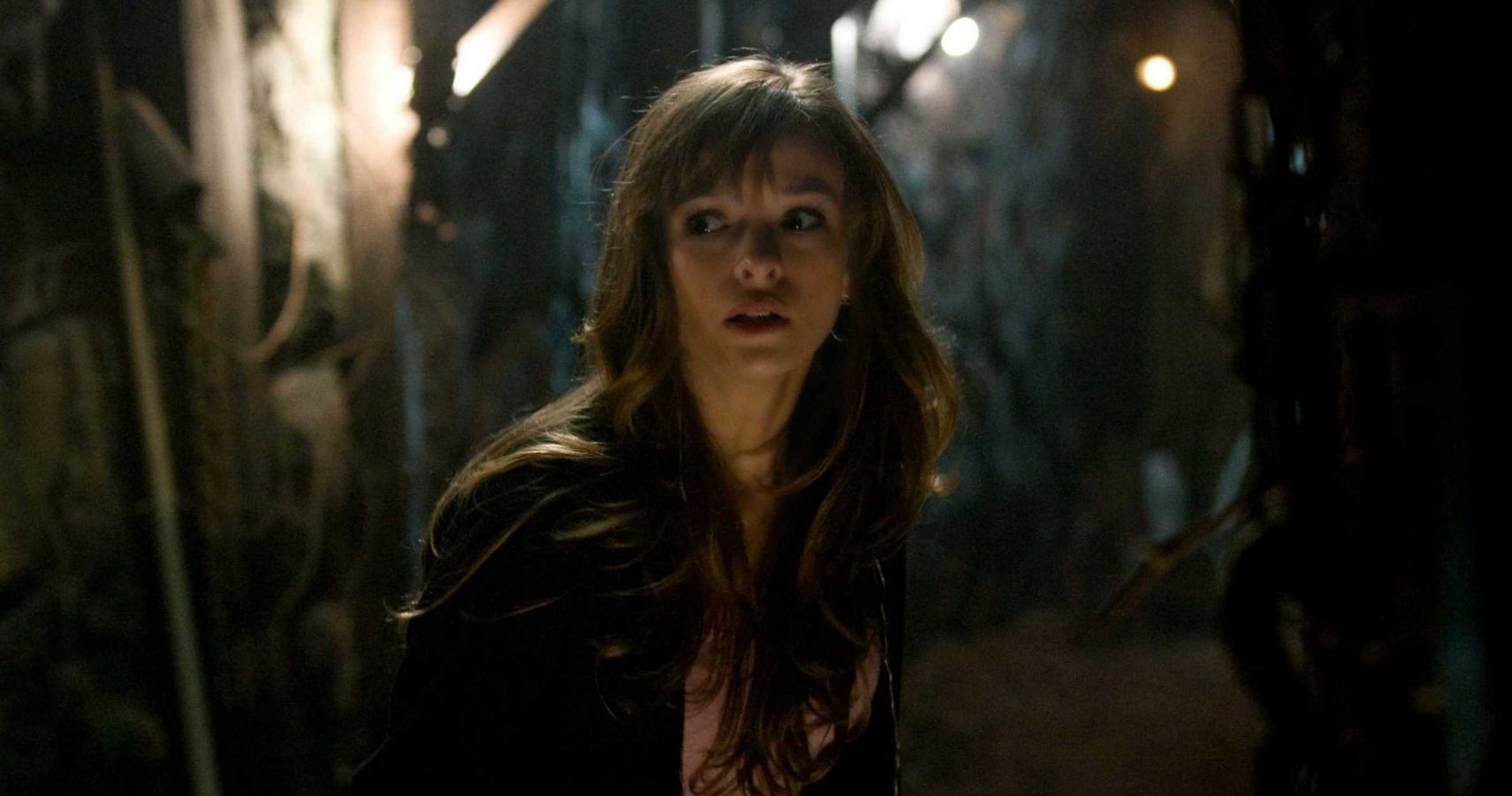 Over her more recent years, Panabaker has earned herself a bit of a nod as a Scream Queen. It began with her appearance in Piranha 3DD but continued as she progressed to more horror roles, including this one. This remake of the classic horror franchise didn't really impress critics, but it still did pretty well in the box office.
In the film, she plays Jenna, a college student who is in the woods for a camping trip with a group of friends in the creepy woods of Crystal Lake. Jenna helps the main character, Clay, search for his lost sister, Whitney, who has been captured by Jason Voorhees. Of course, Jason wreaks havoc on the group as they attempt to escape him and free Whitney.
8

BECCA IN THE CRAZIES (2010)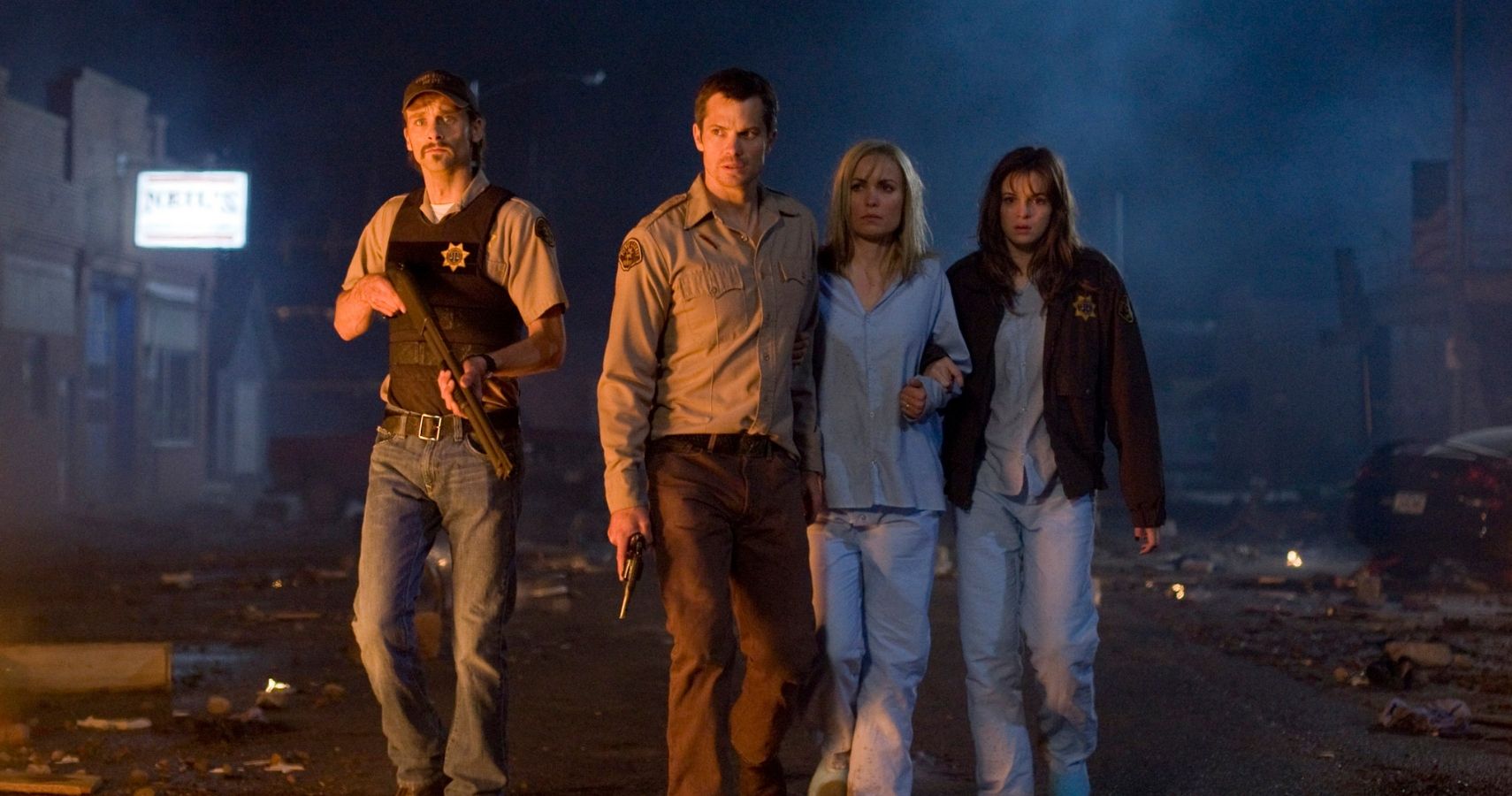 Another remake, this time of a 1973 George A. Romero film, The Crazies focuses on the lives of the people living in a small town in Iowa that becomes contaminated by a virus after it accidentally enters the town's water supply. The virus essentially makes people become psychopathic killers.
RELATED: THE FLASH MOVIE LIKELY TO BEGIN PRODUCTION IN NOVEMBER
Panabaker's character in the film is Becca, assistant to Judy, the local doctor and the wife of the protagonist, David. David and Judy rescue Becca at one point and they attempt to escape the quarantined town as a group. Unfortunately, Becca is murdered by a group of contaminated car wash workers and does not survive.
7

SARAH IN THE WARD (2010)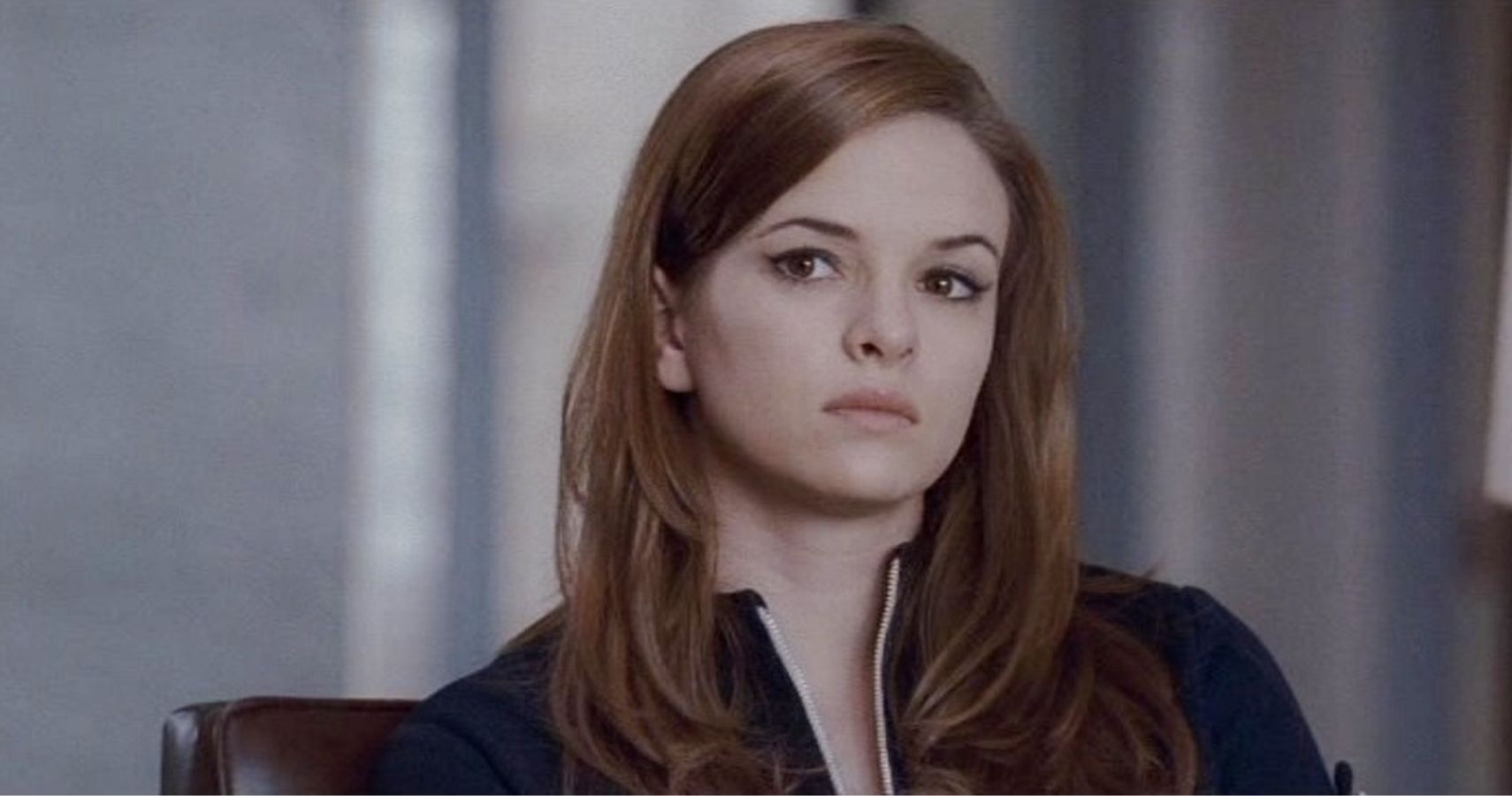 Unfortunately, this is another movie that wasn't well received, but it enhanced Panabaker's claim to fame as a Scream Queen. However, this one is more of a psychological thriller than a horror movie. Starring Amber Heard as the main character, this John Carpenter creation focuses on a young woman, Kristen, who is in a mental institution and becomes haunted by the ghost of a previous inmate, Alice.
Sarah, Panabaker's character, is one of the other inmates at the ward who knew the deceased girl and was involved in her death. Along with her friends, Sarah befriends Kristen. Slowly, the story is pieced together. Sarah is one of the more alluring inmates, but she is ultimately killed by Alice's ghost.
6

JULIE STARK IN SHARK (2006-2008)
Shark was a CBS law drama about a hotshot Los Angeles lawyer named Sebastian Stark who makes a morality change and decides to become a good guy DA prosecutor. However, his tactics are a bit unorthodox. He organizes a group of young prosecutors who he hopes to mentor.
Panabaker plays Julie Stark, who is his daughter. She decides to live with him instead of their mother after they get divorced because she believes that he needs her there with him. Julie adds a little bit more stress to his life, as many adult daughters to single dads could do, but provides for some strong family ties. The show was canceled after two seasons, but Panabaker's role was prominent as she was in every episode.
5

JULIETTE PITTMAN IN NECESSARY ROUGHNESS (2011-2013)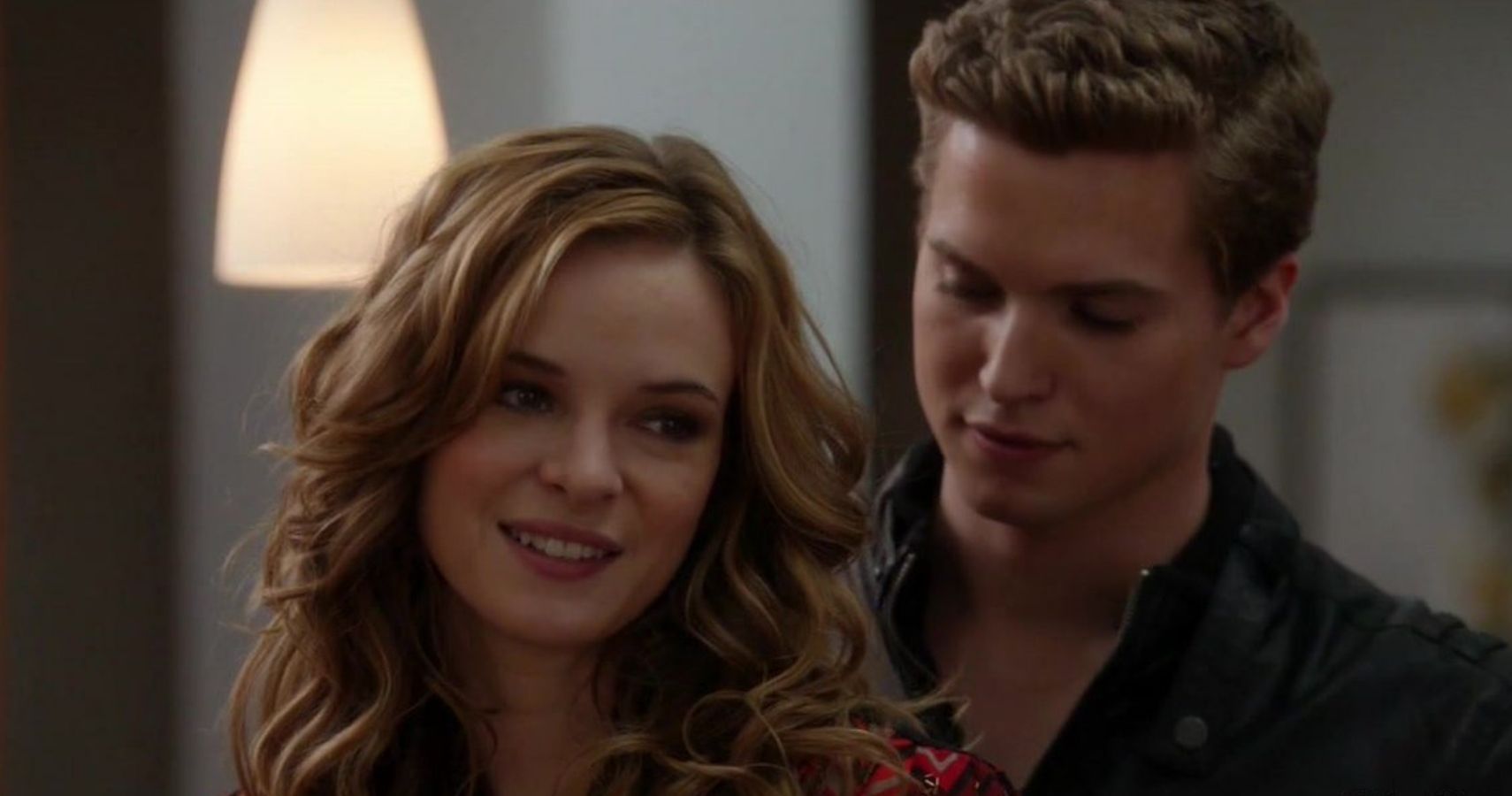 Panabaker landed a recurring role on Necessary Roughness, which was a cable drama series centered around a football therapist named Danielle Santino. The show is mostly a romantic comedy centered on the love life of Santino.
RELATED: THE MBTI® OF ARROWVERSE CHARACTERS
Juliette Pittman, Panabaker's character, is the daughter of the owner of the New York Hawks, which is the team that employs Santino as its team therapist. For the first three seasons, Santino is employed by the Hawks, until she's fired by Pittman's dad and moves on to a talent agency.
4

TICK ROBY IN EMPIRE FALLS (2005)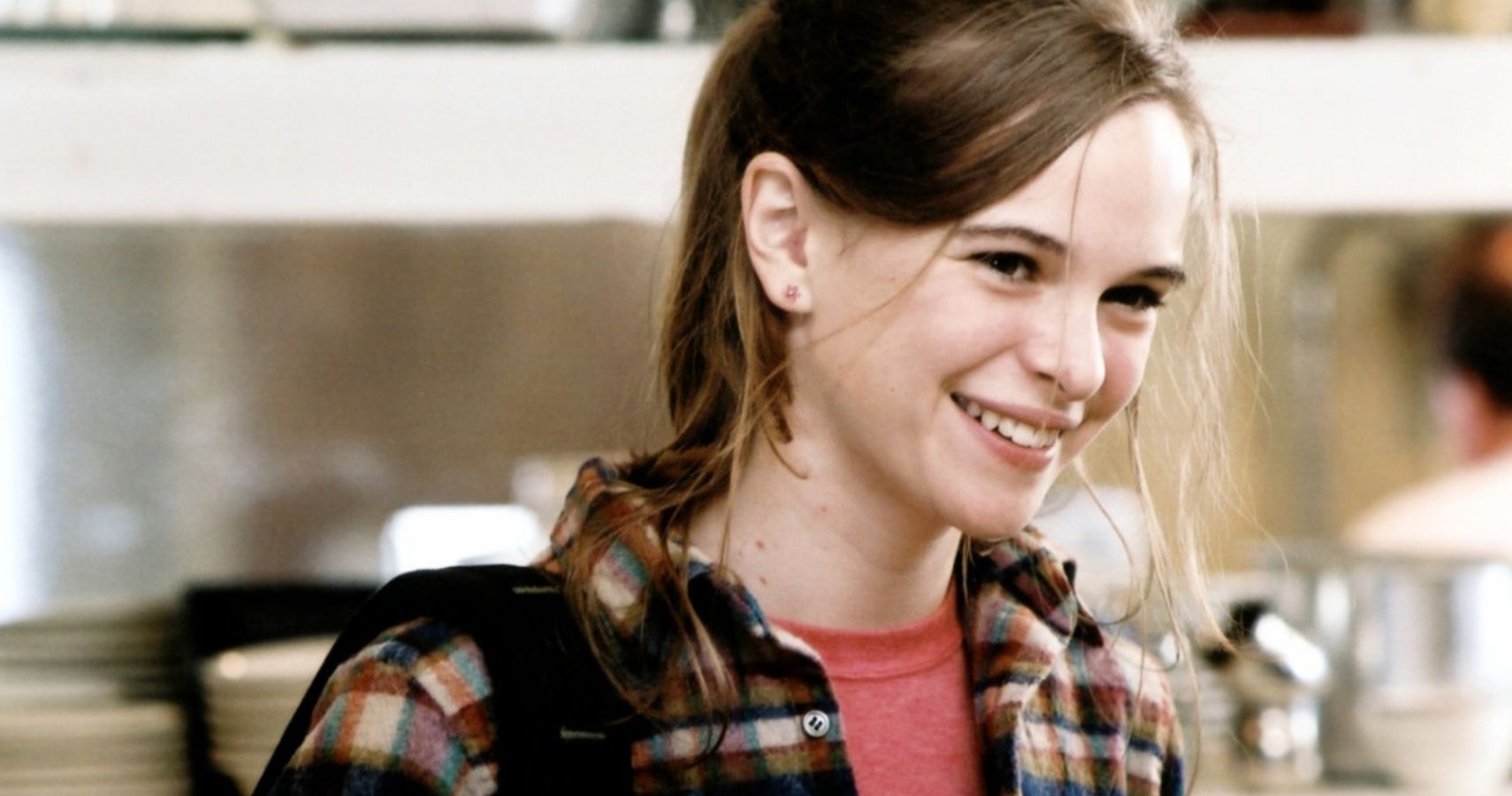 This HBO mini-series was actually Paul Newman's last live-action role. In the series, Panabaker plays the main character's intelligent, but slightly odd and artistic daughter who is going through some pretty tough times dealing with her estranged parents and her mom's new boyfriend.
Her take on a young girl living in small-town Maine went a little under the radar at the time, but should definitely be recognized. Also, Panabaker has admitted that she considers this particular role to be her big break into acting. So, it deserves some credit. The show debuted in 2005 and was based on a novel by Richard Russo, which won a Pulitzer Prize.
3

PENNY COLE IN JUSTIFIED (2014)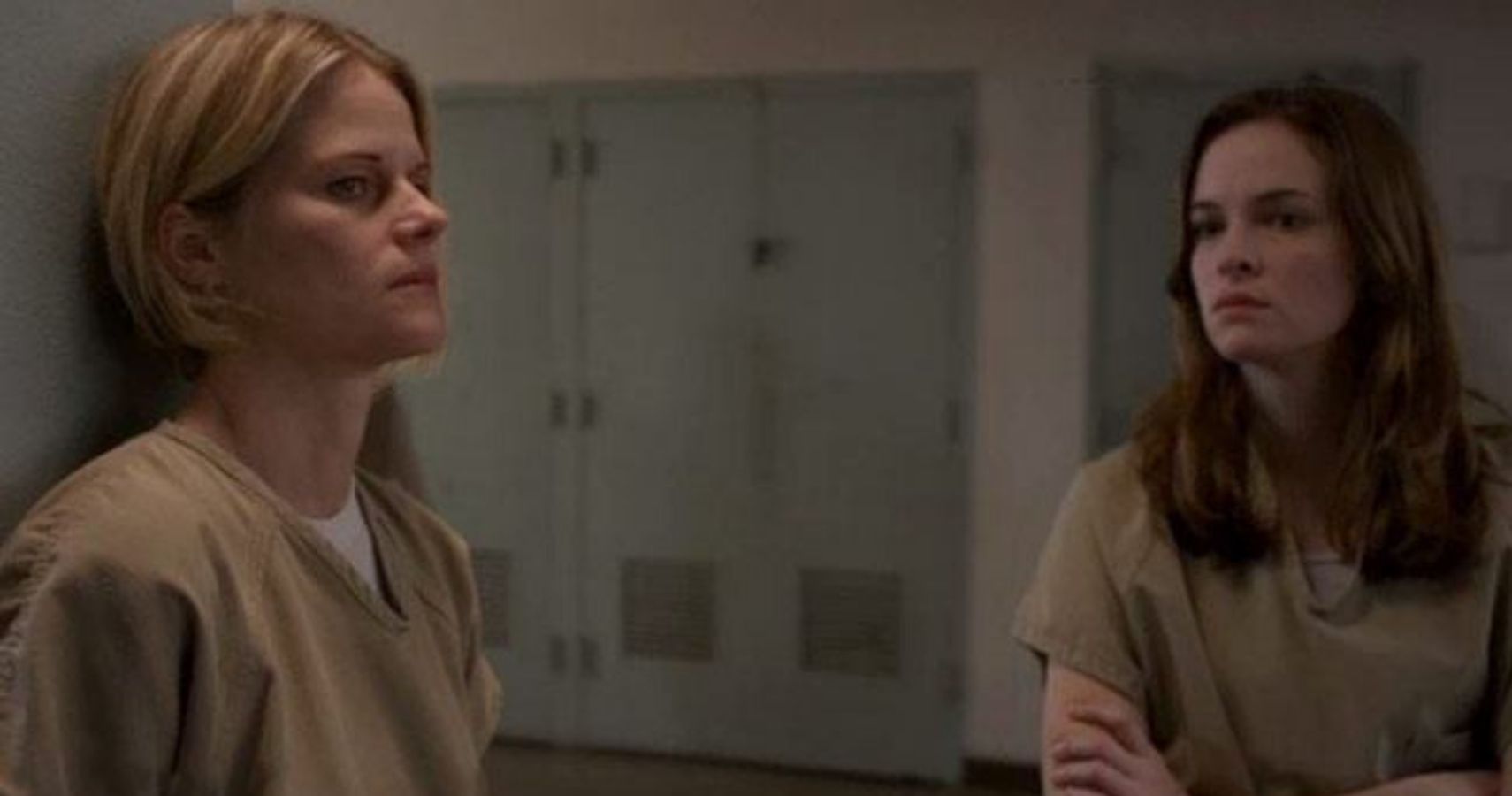 Panabaker landed a recurring role on the fifth season of the FX crime drama series Justified in 2014. She played a woman named Penny Cole, who is locked up at the Kentucky State Women's Prison. She is incarcerated alongside Ava, one of the main characters, and befriends her. Ava learns a lot about prison from Penny, who gives her some pretty solid and useful advice when she first arrives and offers to help her find protection.
Oh, and she gives her a shiv to help her murder another inmate. That too. While in jail, Penny is known to smuggle in heroin and have sex with the prison guards in order to do so, which is a pretty far cry from the Disney roles Panabaker has played in the past.
2

SPECIAL AGENT OLIVIA SPARLING ON BONES (2012-2013)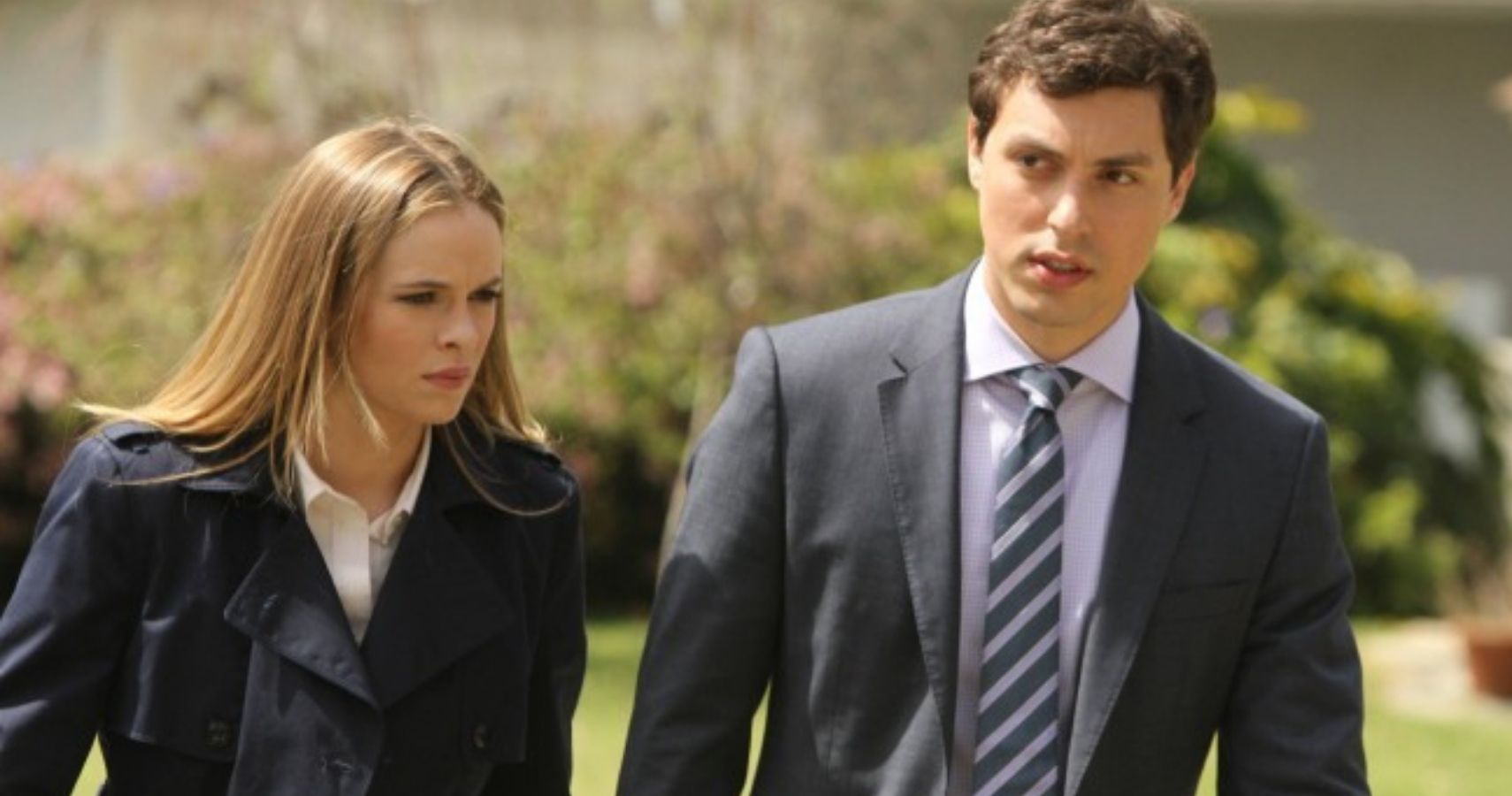 Okay, so this wasn't a major role, but Panabaker did appear in two episodes of the popular FBI comedy Bones. She played Special Agent Olivia Sparling on the show. Sparling is an FBI agent who is assigned to work with psychologist Lance Sweets and becomes romantically involved with him.
After initially being a little hesitant about him, she soon warms up to him and finds respect (and attraction) for him. She also accidentally shoots him, but they're clearly able to work through those little details. Then she appears later on after this incident when she teams up with Sweets once again to investigate a homicide case.
1

PHOEBE NORTH IN YOURS, MINE & OURS (2005)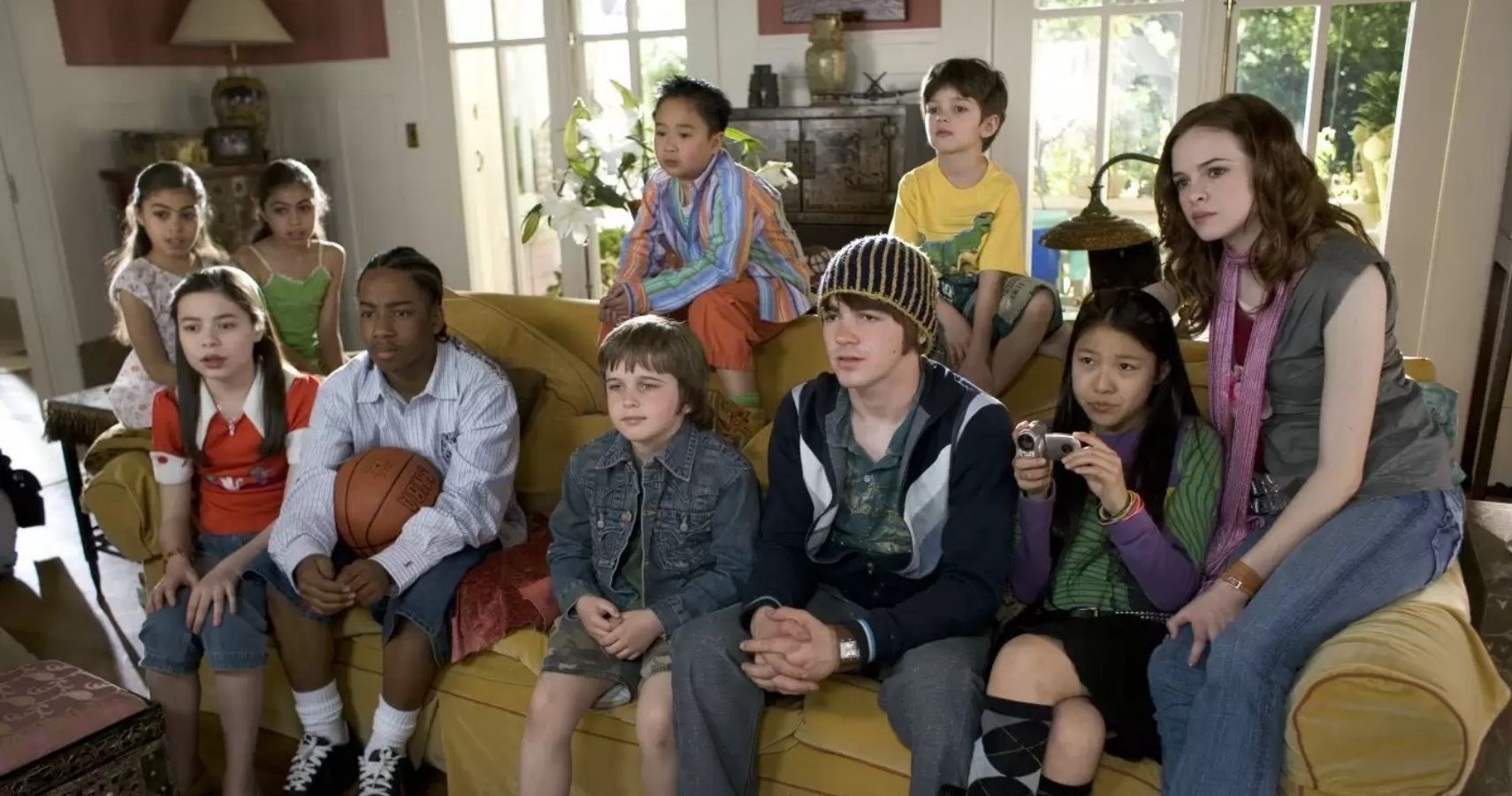 While this may not be her best film, it is a role that won her a Young Artist Award. So it's certainly worthy of an honorable mention. The 2005 remake of the 1968 Lucille Ball and Henry Fonda classic was, essentially, a failure. It has a 6% critic score on Rotten Tomatoes. Many people blasted it for being a knockoff of Cheaper by the Dozen, released two years before, starring Steve Martin.
To be fair, Martin is pretty hard to compete with. Panabaker plays one of Helen North's children who is thrown into this massive family. Much as this movie was not her best, 2005 really was Panabaker's breakout year. This was the year she not only got her big break, but got featured in a few different successful films.
NEXT: THE FLASH TEASED AN ORIGIN TO THE FLASH MUSEUM (WITHOUT KNOWING IT)