The Drone Trailer: Zombeavers Director Returns With New Horror-Comedy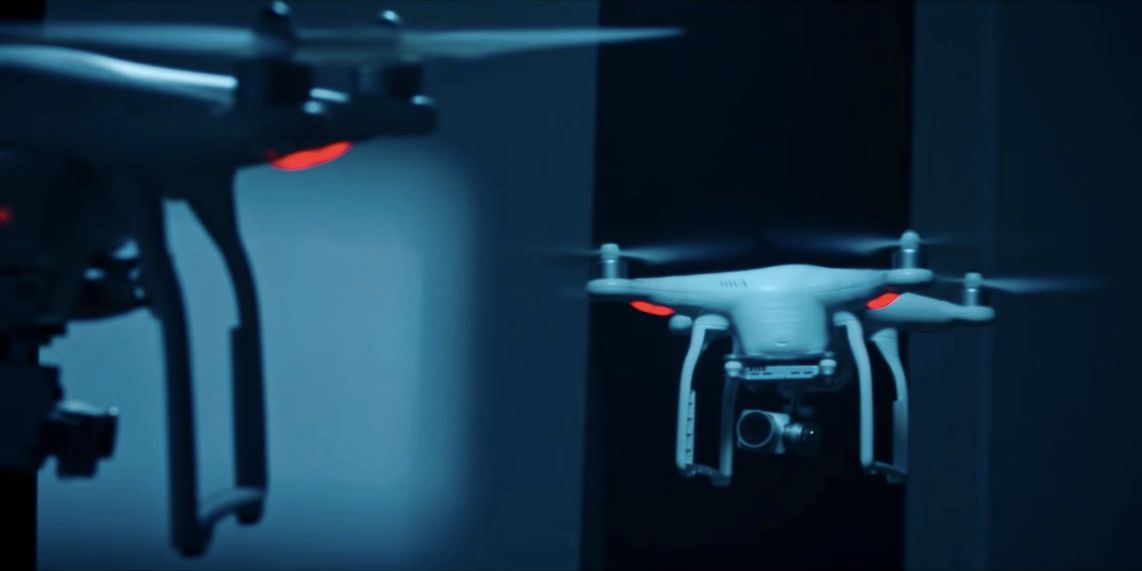 Four years after releasing the cult classic Zombeavers, director Jordan Rubin returns with a new comedy horror: The Drone trailer integrates technology with sexual innuendos and a clever camp aesthetic. Rubin began his career as a stand-up comedian and wrote the opening film for the 2011 Academy Awards starring Anne Hathaway, James Franco, Morgan Freeman, and Alec Baldwin. Rubin is the cousin of director Bennett Miller (Moneyball, Foxcatcher).
In 2014, Zombeavers became a viral sensation for its trailer featuring a pack of zombie beavers. While the film didn't exactly create any awards season buzz, the unique narrative approach impressed numerous critics, most notably the screenplay's wink-of-the-eye humor. In a supporting role, Zombeavers features Jake Weary, who delivered a breakthrough performance in another popular horror film that same year with It Follows.
Related: The Best Horror Movies of 2018
On the official YouTube account, The Drone's trailer premiered starring Icelandic actress Anita Briem, John Brotherton (Guardians of the Galaxy), and Simon Rex (the Scary Movie franchise). The clip begins with what initially appears to be a pre-trailer advertisement, only it's revealed to be a set-up for a commentary on the dangers of technology.
In this case, the antagonist is a devious drone that spies on unassuming women and baffles grown men. The trailer doesn't take itself too seriously with the killer drone premise, and it's full of subtle references to popular films (a "funny how?" line seems to channel the Martin Scorsese classic Goodfellas, while a close-up visual bears a striking resemblance to a famous Alien shot.). Throughout the 125-second trailer, the titular drone wreaks havoc in Los Angeles, reminding that advanced technology doesn't necessarily mean humans have more control.
For The Drone, Rubin teamed up with composers-screenwriters Al and Jon Kaplan, both of whom co-wrote and scored Zombeavers. One of the film's co-producers is Russian-Kazakh director Timur Bekmambetov (Abraham Lincoln: Vampire Hunter, Ben-Hur), who has also produced the 2018 low-budget hits Searching and Unfriended: Dark Web. While The Drone seems to be significantly less dramatic than those films, it's similar in how it approaches modern technology. In the past, Rubin studied at New York University and has written for TV shows like Crank Yankers, The Man Show, and Last Call with Carson Daly. He also collaborated with Judd Apatow for a short film commissioned by the American Jewish World Service, and recently wrote and directed the web series Critters: The New Binge.
On the surface, The Drone doesn't look like a mainstream hit. But it may indeed become a cult classic when it becomes available online. According to the trailer, The Drone is "landing soon."
Source: The Drone/YouTube