The Best Memes About Xbox's Disappointing Mobile Forza Game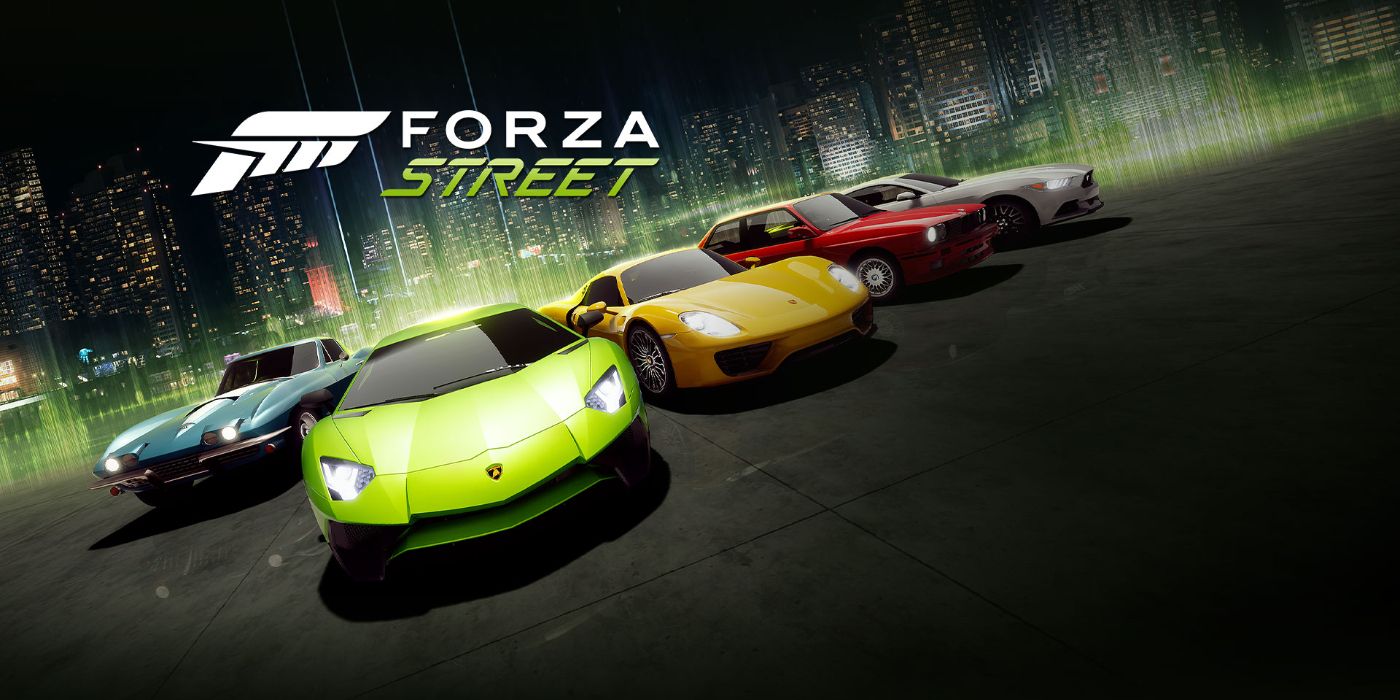 Microsoft's Forza Street was always going to be a tough sell for fans of the Forza franchise, but nobody could have predicted how quickly the combination of its lackluster gameplay and meme potential would spawn some of the funniest images the series has ever seen. The Forza subreddit has been having an interesting past twenty-four hours, as the Forza Street release has fueled a number of interesting threads on the subject.
Forza is a Microsoft exclusive that typically finds a home on Xbox consoles. The franchise has previously been known for its intimate and beautiful representations of real-life vehicles, coupled with one of the most accurate driving simulation styles available on any platform. As a result, the Forza community is composed of many people who would consider themselves both car and driving fanatics, in the real world and especially in the content they consume from a series that has remained true to its core for years now.
Related: Discless Xbox One S All-Digital Edition Officially Unveiled
That's changed somewhat with Forza Street, though, a game for mobile devices that is really just borrowing the Forza name and applying it to a title that is a significant downgrade in all aspects. Naturally, some of those shortcomings are to be expected—no one in their right mind would have thought a mobile version of Forza would be able to reproduce similar visuals—but others, like the game's overly simplistic driving, are less forgivable. At the very least, the passionate Forza fan base seems to think so, and some creative minds on Reddit have been enjoying themselves immensely in lambasting the title after its release. Here's some of the funnier ones we've managed to find thus far, with credit to the users who posted them: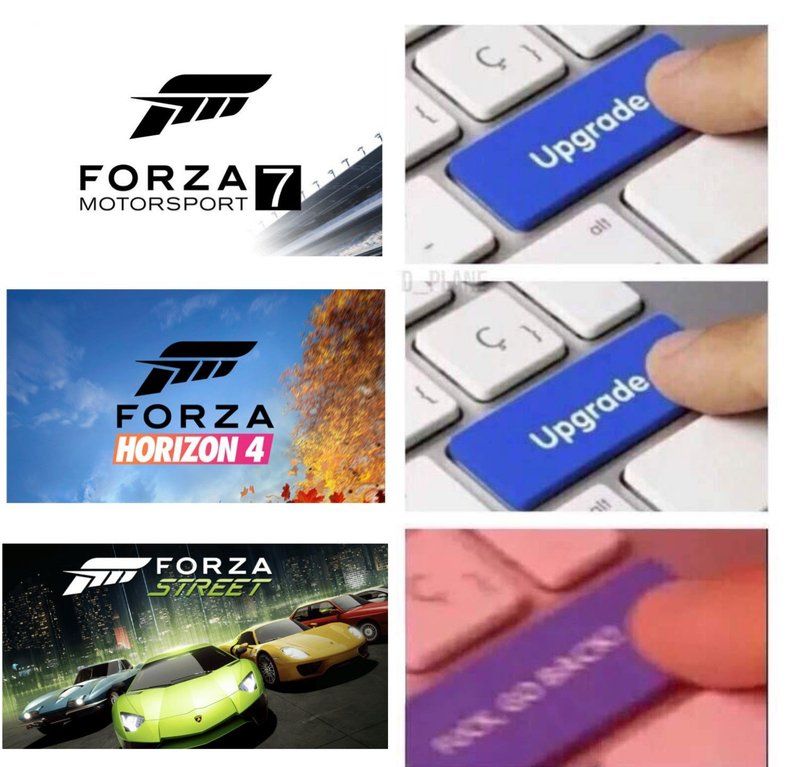 The above image is a nice reminder that, as fans, sometimes we don't really know what we have until we're given the next version of it and it suddenly fails to meet our lofty expectations. In the below image, a nice crossover between Top Gear and the Forza community results in shared laughter over a product that has somehow managed to hit its head while trying to surpass the low bar its fans had already set for it: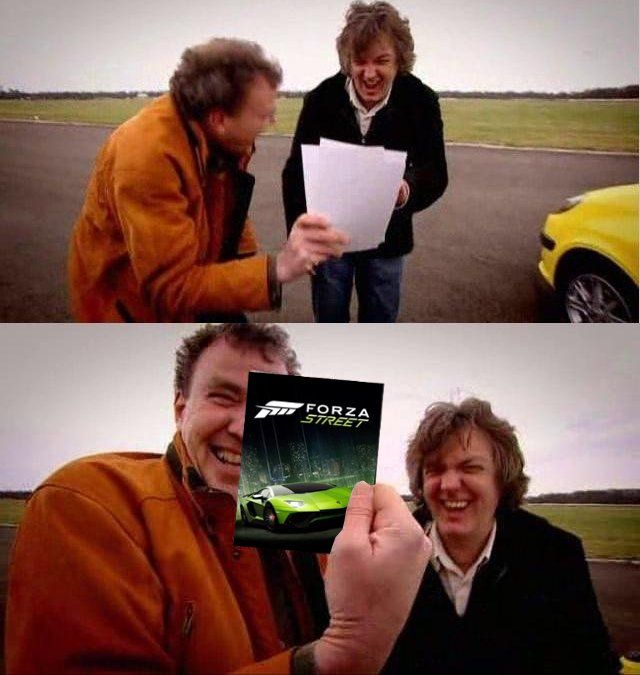 Finally, we have the fairly self-explanatory meme titled "Endless Money Pit" that demonstrates how much of the community feels about the game's first twenty-four hours on the market: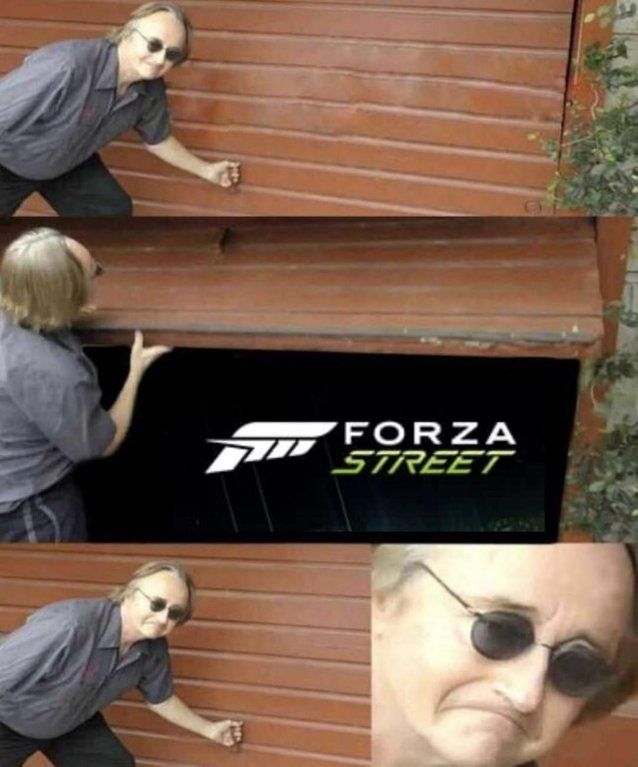 There are plenty more cropping up on the Forza subreddit—which you can find here—but they do seem to all trend in the same direction, and it's not the direction that Microsoft probably envisioned for a mobile extension of one of its exclusives. Based on the community's reaction, many fans feel that this is a money grab from a company that is willing to tarnish the name of one of its beloved exclusive IPs in order to make some quick cash off mobile gamers. While that's not necessarily a fair analysis of the situation—mobile gaming is lucrative, and we really doubt Microsoft intentionally made a bad Forza game—it's still a reminder that, for many of the niche gaming communities that buoy genre-specific franchises, drastic redesigns are going to be met with more than just a token amount of resistance from consumers.
Next: Top 20 Video Games of 2018, According to Critics