The 5 Best Wireless Headphones For Watching Movies (At 5 Different Price Points)
The ability to watch your favorite television shows and movies -or listen to your favorite music- without bothering anyone has never been easier thanks to the wonders of wireless technology. With a pair of wireless headphones, you'll never struggle to cohabitate again while enjoying perfect surround sound and incredible comfort. But with so many choices in design as well as price point, it can be daunting to pick the right pair.
It's best to know what you're looking for when you make your selection. Most wireless headphones have Bluetooth technology, allowing you to pair up with your Smart TV, Smartphone, or other Bluetooth capable device and start your binge session. All the controls are on the side so with the press of a button you can easily shift between devices without missing anything. And if want to make or receive phone calls, switch into phone mode and chat away with complete clarity. Most of them come with 15 hours of battery life, and chargers are included with your purchase. With all that in mind, here are 10 of the best wireless headphones you can get for your home theatre. At five different price points.
5

UNDER $100: AVANTREE AUDITION PRO WIRELESS HEADPHONES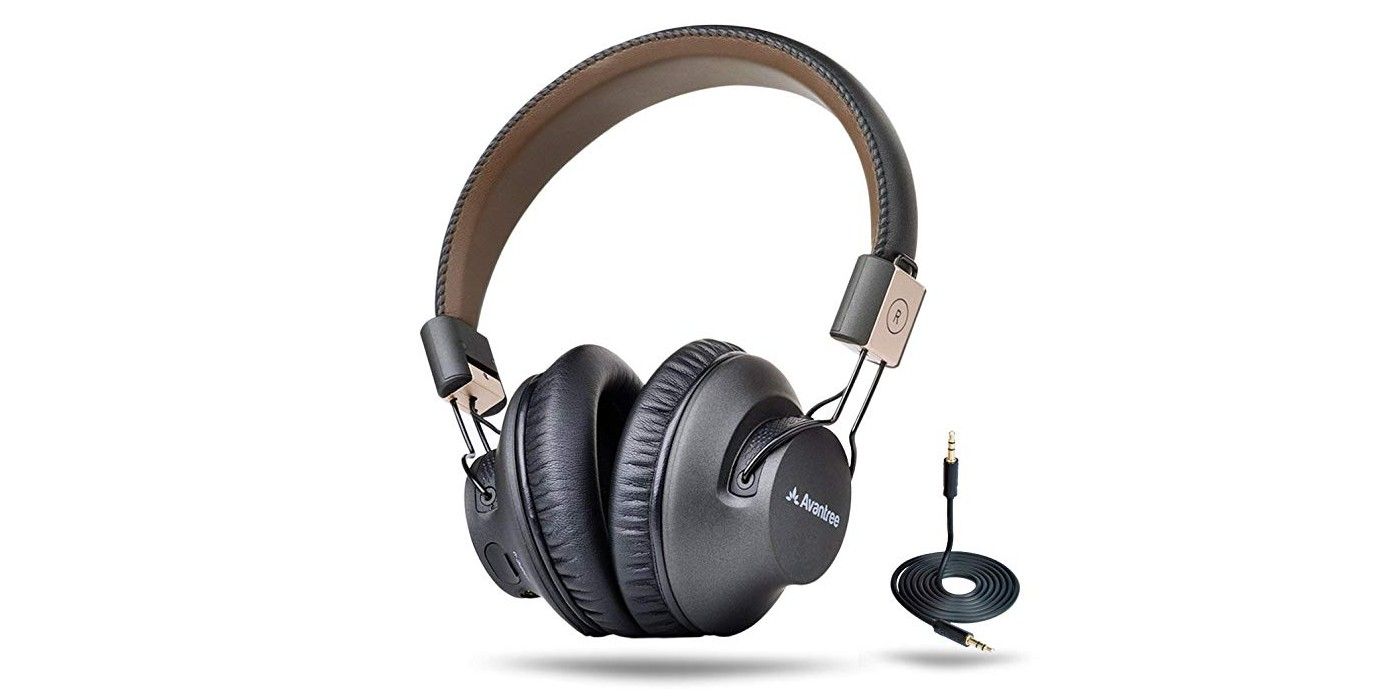 SEE THE PRICE AMAZON
For the price point and functionality, look no further than the Avantree Audition Pro Foldable Wireless Headphones. Perfect for music lovers as well as musicians, the low-latency Bluetooth transmitter ensures that there won't be any of that pesky "lag time" while you're enjoying your favorite tunes, or even while there are other devices on around you. Superior High-Resolution Sound means crystal clear sound clarity, as well as a dynamic boost to your bass. Enjoy your music or media for a whopping 40 hours between charges, nearly triple the playing time of even more expensive headsets. With the provided 3.5mm cable, you can also easily switch to wired mode without draining your battery.
Designed with the binge-watcher and the long haul music lover in mind, these over-ear foldable headphones come with extra padding as well as an adjustable headband, to ensure optimal comfort around even the largest heads. NFC components allow for an easy one-tap connection to various devices and use the integrated audio technology to send and receive phone calls with clarity and efficiency. Easily pair your headphones with Bluetooth enabled devices around you, but be mindful of obstacles that may obstruct your audio experience. Also a note to all purchasers, these are not noise canceling headphones.
4

UNDER $200: SENNHEISER RS-175 WIRELESS HEADPHONES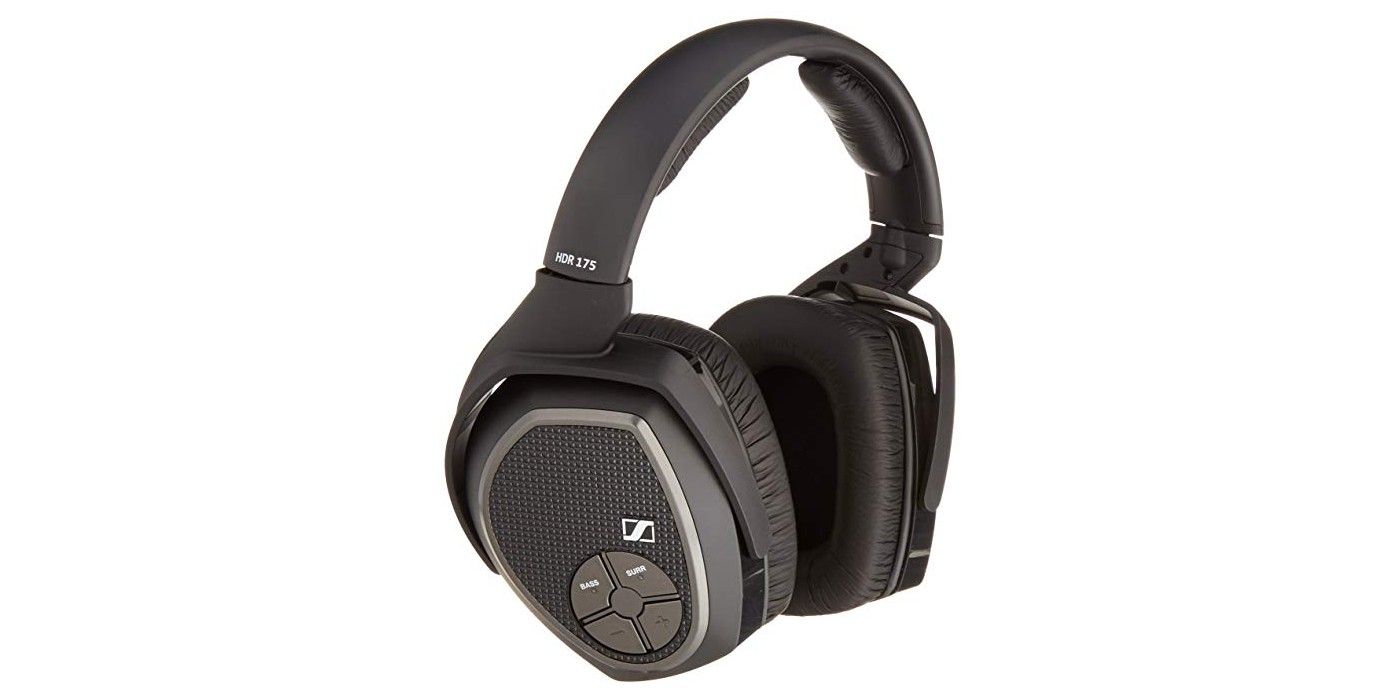 SEE THE PRICE AMAZON
With a utilitarian aesthetic and durable design that harkens back to a simpler time in the evolution of around-ear headphones, the Sennheiser RS 175 Wireless Headphone System present the best in wireless sound technology at an accessible price point. Enjoy boost to the bass in your music and movies as two virtual surround modes provide you with an enveloping surround sound experience. Bose's wireless technology ensures that as you move from one room to the next, indoors to outside, your signal will remain clear and accurate.
Never bother your friends or loved ones again by being able to enjoy your favorite programs and media in complete silence to them. Only you will be experiencing the impressive audio with dynamic bass and virtual surround sound, with a range over 350 ft, and plugs that support digital and analog inputs.  With comfortable padding and an ear cup design that never bothers your ears, the only other more convenient aspect could be the controls efficiently placed on the side of the headset. Recharge them upright by placing your Sennheiser RS 175 headphone system over the Sennheiser standing charger, sold separately.
3

UNDER $300: BOSE SOUNDLINK WIRELESS HEADPHONES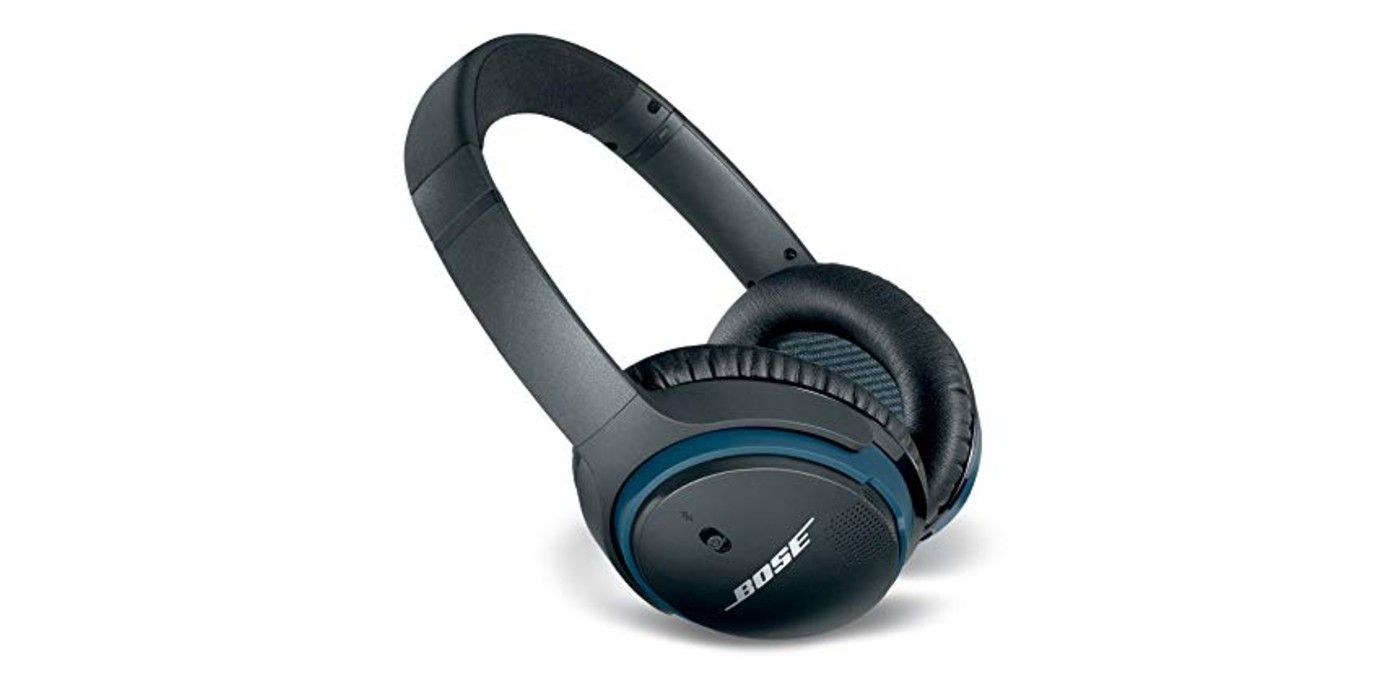 SEE THE PRICE AMAZON
Bose, one of the leaders in sound innovation sets the standard with these mid-range around-ear wireless headphones that deliver on both functionality, design, and price point. The Bose SoundLink around-ear wireless headphones II provide a rich, immersive soundscape experience with their best-in-class wireless technology. But they aren't just great for bolstering your music and media; their advanced microphone system and HD calling system allows you to make and receive crystal clear calls even in the most tumultuous environments. Windy areas or the noise from being inside a moving vehicle are no match for this headset.
Enjoy 15 hours of media time before having to recharge the lithium-ion batteries, and switch seamlessly between two Bluetooth paired devices so that you never have to miss a moment of your entertainment. Comfortable padding and an ear cupping design mean no pressure on your ears while you're binging your favorite shows, and they even come in a sleek carrying case to protect them from the wear and tear of daily life. They are compatible with Android, Apple, and Samsung devices, and come with a convenient detachable audio cable.
2

UNDER $400: SONY WH-1000XM3 WIRELESS HEADPHONES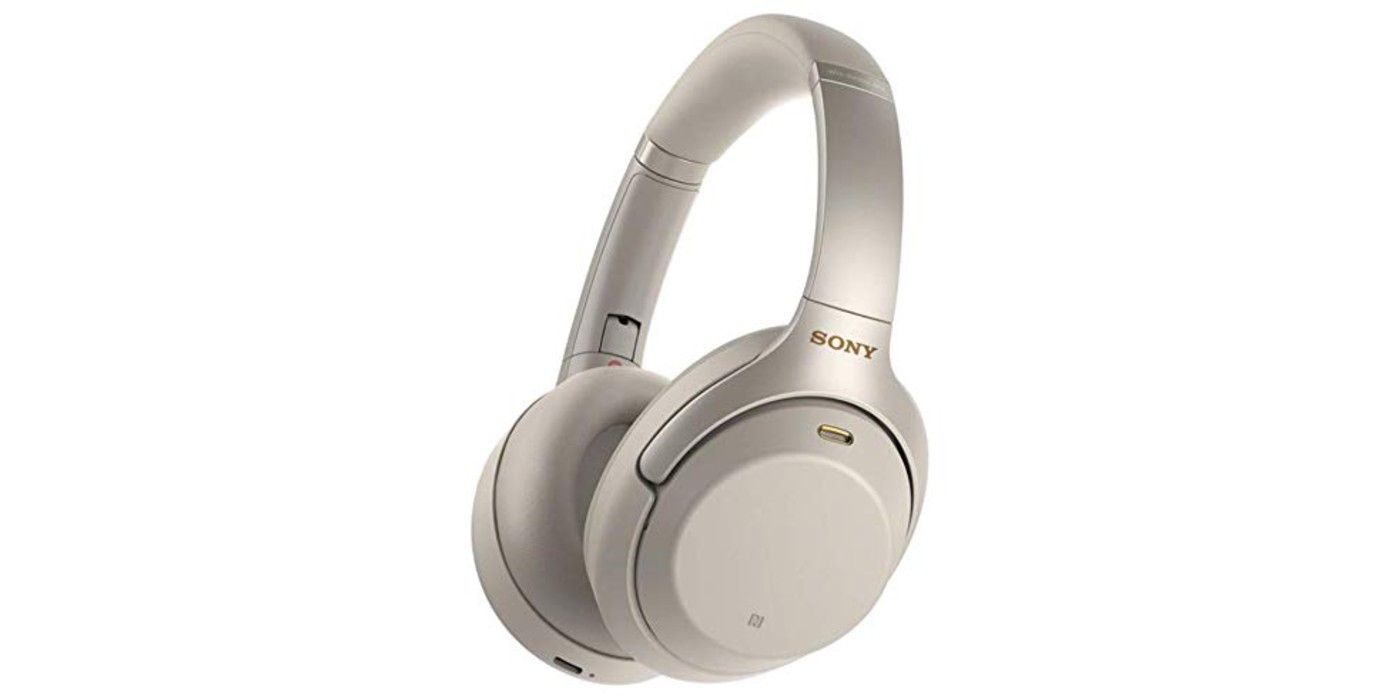 SEE THE PRICE AMAZON
Sony has always been a pioneer in mixing the latest in technological advances with the gold standard in music and sound excellence, and the Sony WH-1000XM3 Stereo Headset offers the best of both. With their built-in HD Noise Canceling Processor and QN1 Smart Listening by Adaptive Sound Control Hi-Resolution Drivers, you get up to 40kHz frequency, and with Sony's patented Sense Engine technology, you can expect to enjoy blissful stereo surround sound. As perfect as they are for listening to your favorite music or amplifying your favorite movies, switch them into Quick Attention Mode to make crystal clear phone calls and easily carry on a conversation without having to take your headset off.
Sparing no expense when it comes to design aesthetic and functionality, foam urethane ear pads provide extra comfort while providing noise cancellation optimization. They have been carefully crafted to prevent pressure on your ears, allowing you hours of entertainment enjoyment or music listening without having to constantly re-adjust them. Their Bluetooth 4.1 LDAC Connection allows you to connect seamlessly to the Sony Headphones Connect App, as well as pair perfectly with all your favorite Sony devices, from Smart TVs to your Sony Smartphone.
1

OVER $500: DOLBY DIMENSION WIRELESS HEADPHONES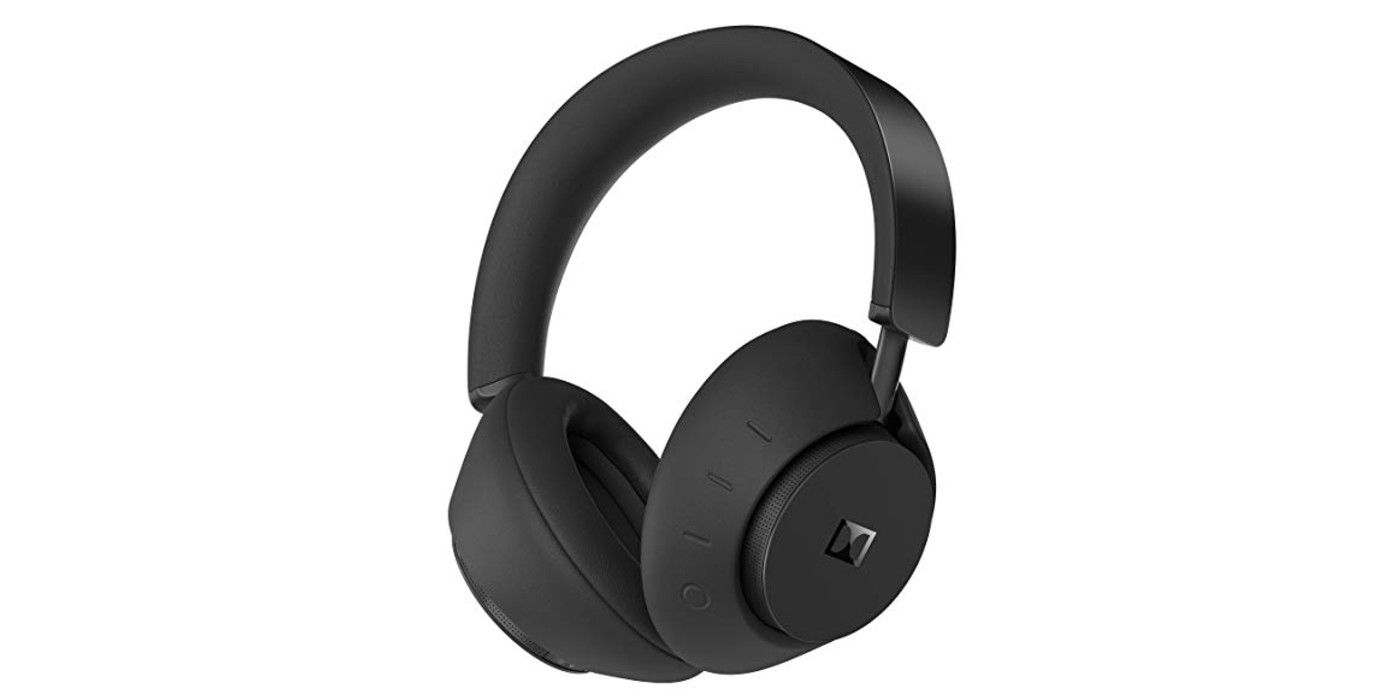 SEE THE PRICE AMAZON
The Dolby Dimension Wireless Headphones are the premier headphones for discerning customers looking for utility features as well as style and comfort. These headphones don't just have noise-canceling capabilities and cinema-quality sound; with Dolby LifeMix you control how much of your surroundings you want to hear. You can either perfectly sync your entertainment with the world around you, or completely tune it out and immerse yourself in a cocoon of complete surround stereo.
Its One-Touch Switching function allows you to utilize three source buttons to switch easily between three different Bluetooth paired devices, allowing you to access your favorite media in a variety of exciting ways up to 100ft away. It's unique ear cupping design and foam cushioning (including the headband) may mean you never take them off. It has up to 15 hours of battery life to let you enjoy an entire season of your favorite show, and a magnetic charging base when you need to recharge. When it comes to Dolby Sound, you don't have to sacrifice style over function, or utility over comfort. You can have the entire package in one sleek product.
NEXT: 10 Things You Need To Create The Ultimate Home Theater
We hope you like the items we recommend! Screen Rant has affiliate partnerships, so we receive a share of the revenue from your purchase. This won't affect the price you pay and helps us offer the best product recommendations.