The 25 Best Movies on Hulu Right Now
Hulu has a lot of great movies - here are the 25 best films on the streaming service. In an age of options, less feels like more. While Netflix has an ever-expanding library, Hulu offers a more focused collection of great movies. Because volume isn't the objective, Hulu succeeds in curating a batch of excellent films.
There are the Academy Awards classics like Apollo 13 and Chinatown, the arthouse darlings like Sorry to Bother You and The Hunt, and the pure entertainment gems like Raiders of the Lost Ark and Terminator 2. Hulu keeps it simple and offers something for everybody. Here are the 25 best movies that you can watch on Hulu right now.
Related: The 25 Best Films on Netflix Right Now
Before we start, first a disclaimer. modern streaming libraries are like carousels, always moving and always changing. The films in this list are available on Hulu at the time of writing. We'll be updating this top 25 list frequently, so keep an eye out for Hulu's latest and greatest offerings. Also, the list isn't ranked from worst to best, so a lower number is not meant to denote higher quality. It's just a list of 25 great movies.
Last updated: March 2, 2019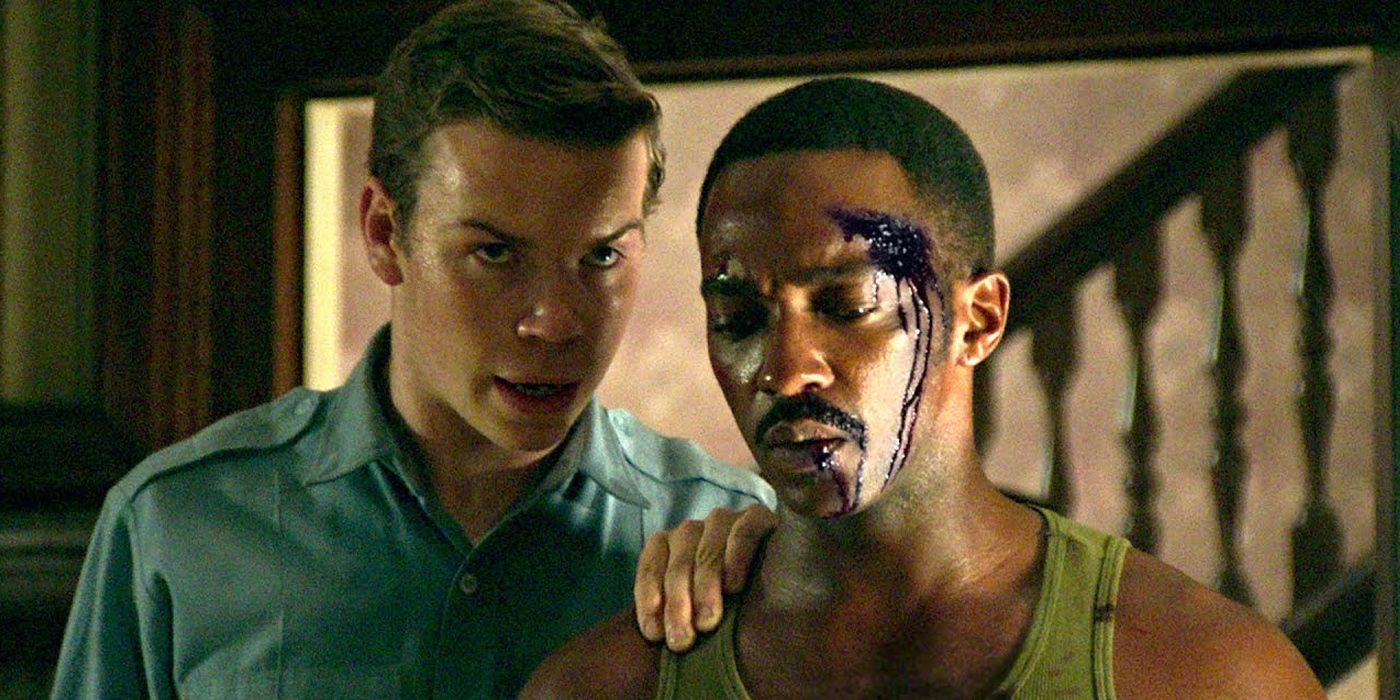 While it slipped through awards season without much hype, Detroit remains one of 2017's best films. Rotten Tomatoes awarded it an 84% for its "gut-wrenching dramatization of a tragic chapter" in American history. Director Kathryn Bigelow tackles the 1967 incident in Motor City with aplomb, deftly guiding a sprawling cast (led by John Boyega and Will Poulter) through a maze of tension, bigotry, and survival. Detroit streams exclusively on Hulu.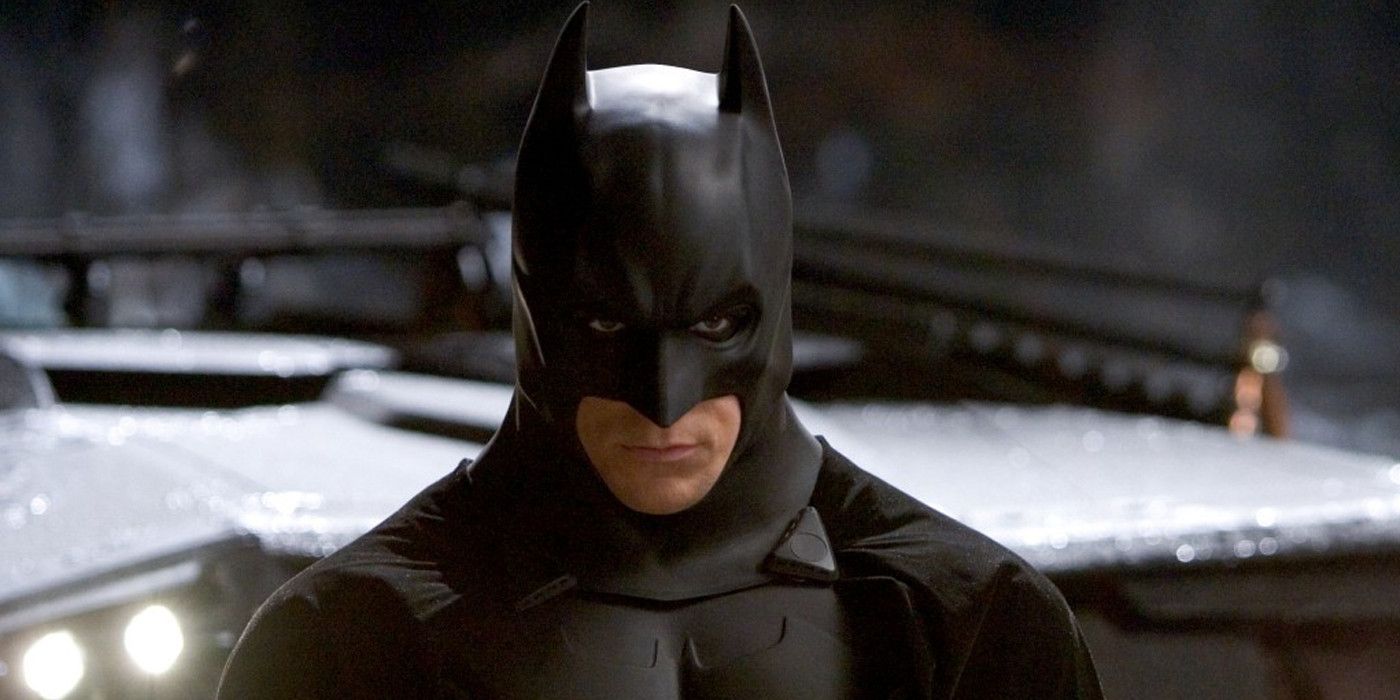 The story of a newly orphaned Bruce Wayne's transformation into Batman has been told multiple times, whether it be in movies, TV shows, or animated projects. It's a tale any superhero fan is very familiar with, but arguably its greatest telling to date came in 2005's Batman Begins, the first entry into Christopher Nolan's Dark Knight trilogy. Christian Bale stars as The Caped Crusader, backed by an excellent supporting cast, including Liam Neeson, Michael Caine, Gary Oldman, Morgan Freeman, and Cillian Murphy. Katie Holmes also appears as Bruce's love interest Rachel Dawes, although Maggie Gyllenhaal would take over for the sequel. Comic book fans have every reason to answer Hulu's Bat-Signal, and stream this terrific film.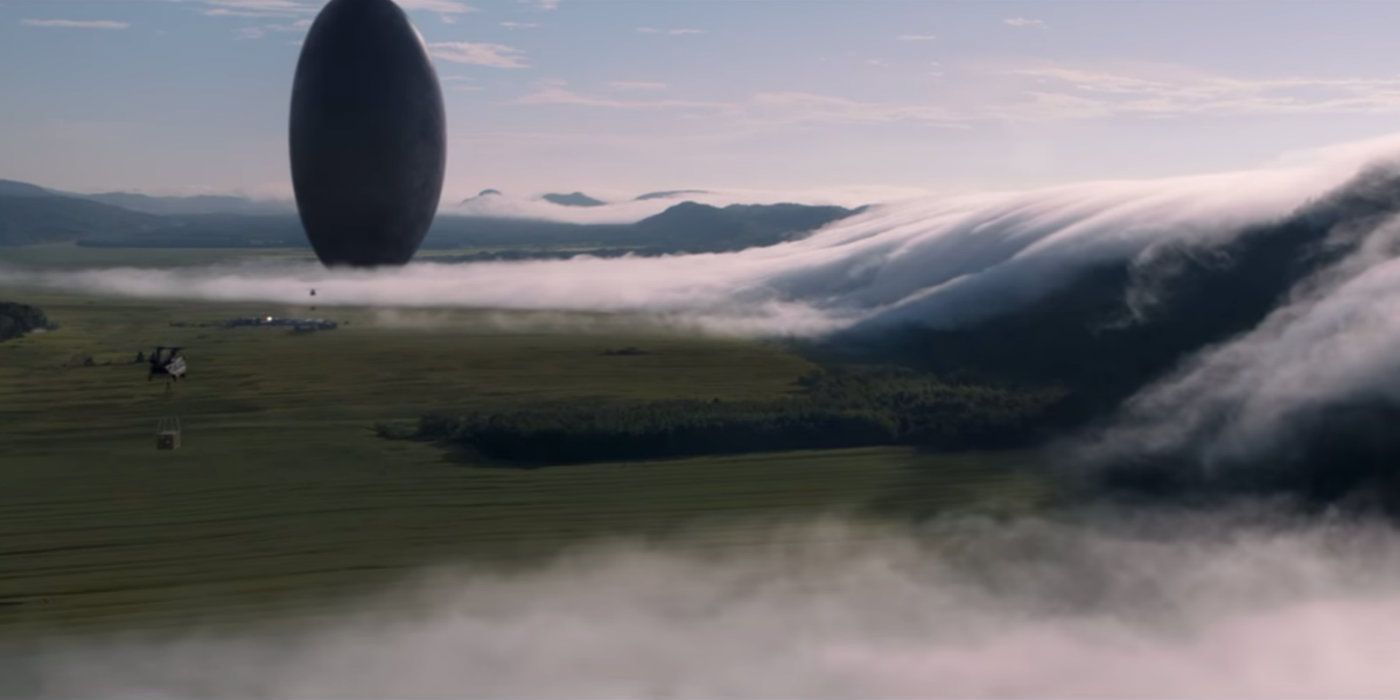 Director Denis Villeneuve solidified his reputation with Arrival, perhaps the most intimate science fiction movie in recent years. Critics awarded it a 94% Rotten Tomatoes score, and domestic fans boosted its box office to over $100 million, making it one of the most acclaimed films on Hulu. Amy Adams, Jeremy Renner, and Forest Whitaker help ground this mind-bending adventure. Should you have any questions about that ending, we've got you covered.
Read More: The New Golden Age of Cerebral Sci-Fi Movies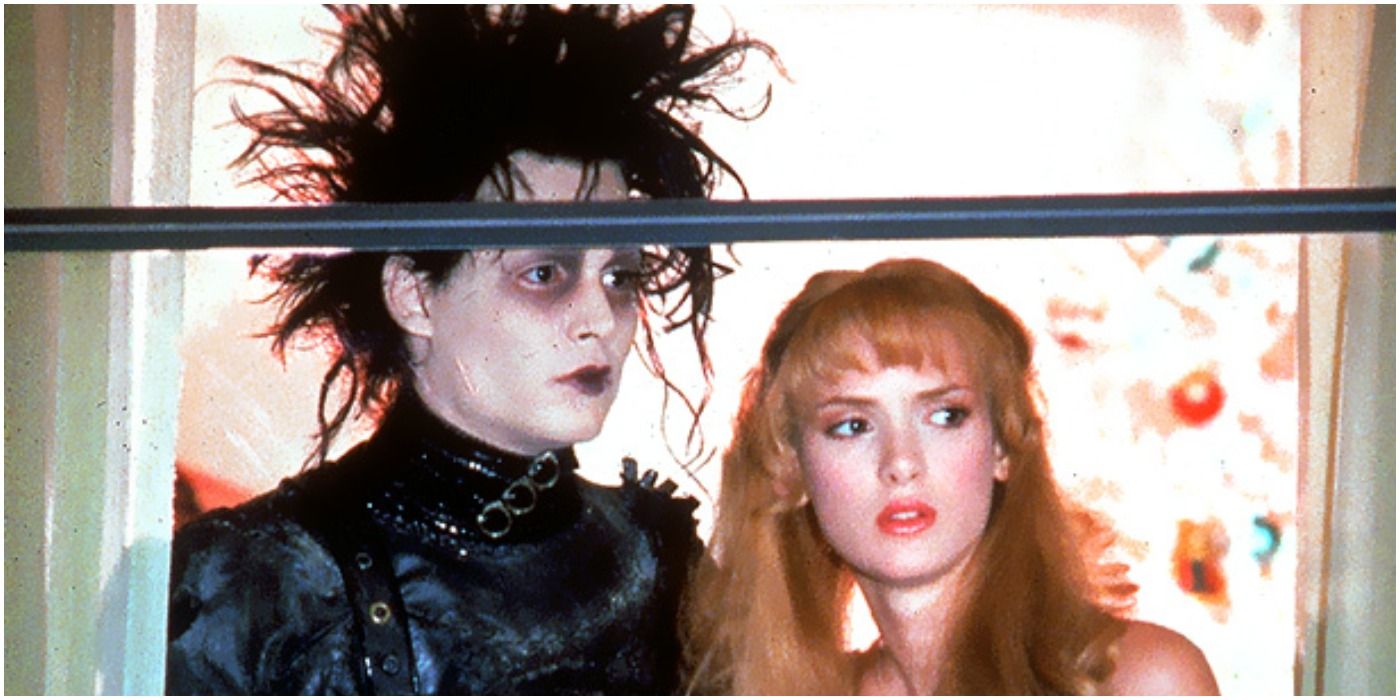 While Tim Burton's reputation as a director has waned in recent years, there was a time when he was putting out cult classic after cult classic, and perhaps none of his classics are more cult than 1990's Edward Scissorhands. Johnny Depp plays the titular character, an artificial man created by a kindly inventor (Vincent Price). When his creator dies, Edward has no choice but to meet the outside world, which isn't easy, due to his titular condition. Winona Ryder, Anthony Michael Hall, and Dianne Wiest co-star in this gem, perfect for a Hulu streaming session.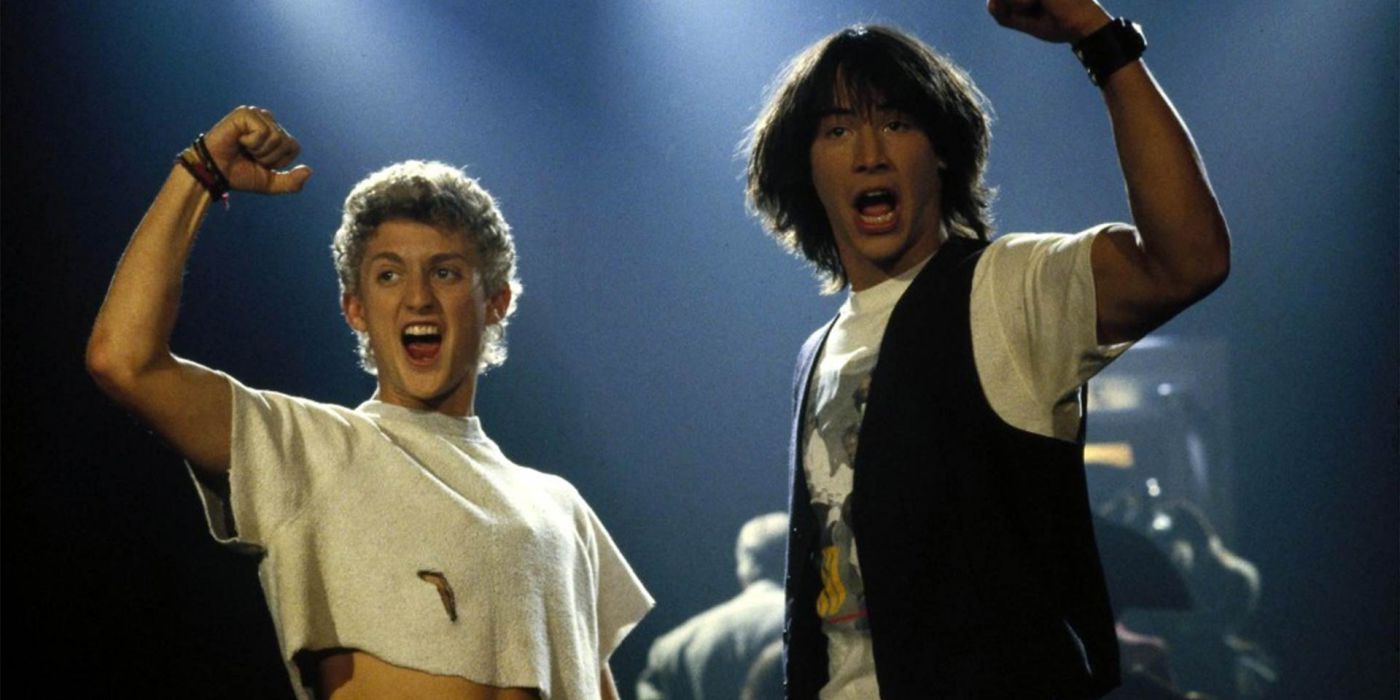 At first glance, Bill & Ted's Excellent Adventure - director Stephen Herek's ridiculous time-traveling comedy starring Keanu Reeves and Alex Winter as a pair of wannabe rockstars - might seem like an odd choice for a best of Hulu list, but despite its wild premise, the film is both critically acclaimed (78% on RT) and widely beloved. Bill S. Preston, Esq. and Ted "Theodore" Logan are of course soon set to reunite the Wyld Stallyns for a belated third movie, but it'll likely never get better than their original adventure with Rufus (George Carlin).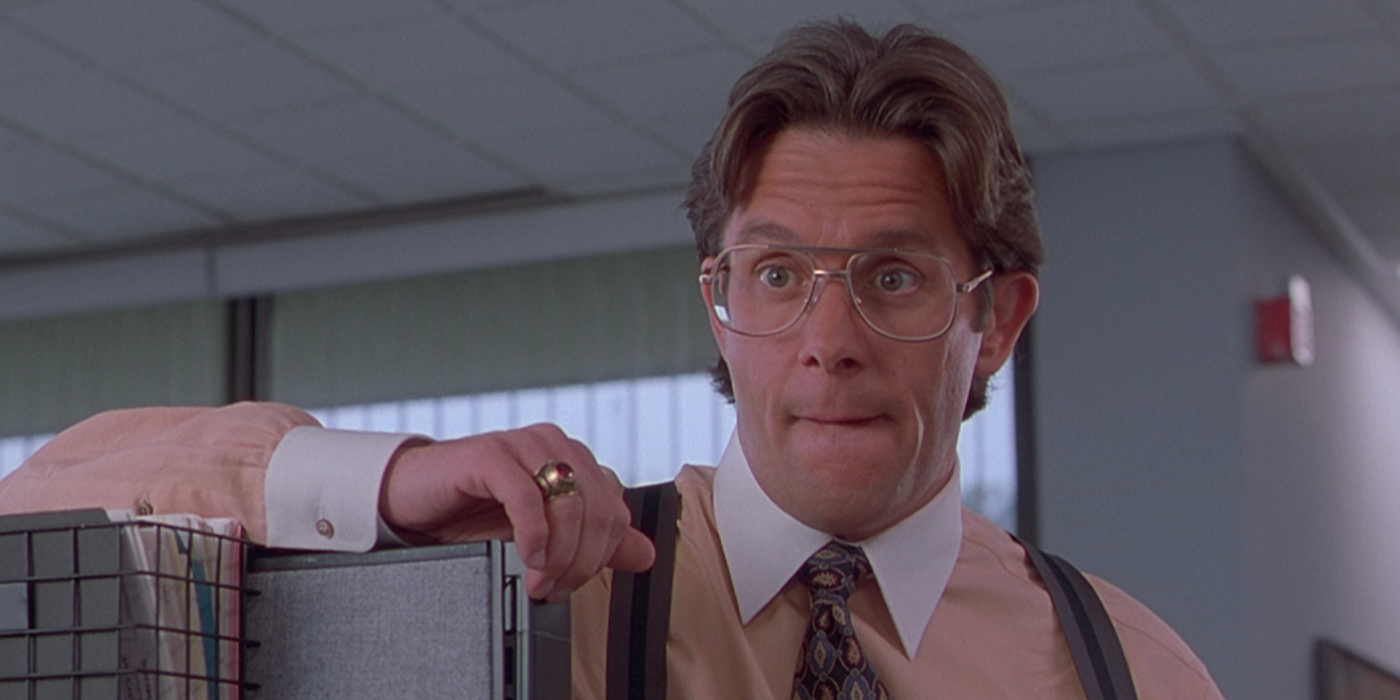 The workplace comedy is a long-term staple of pop culture, but few of them have even come close to capturing the frustration, boredom, and general malaise often involved in getting through the standard 9-5 office workday as well as Office Space. Ron Livingston leads writer/director Mike Judge's hilarious ensemble cast as Peter Gibbons, a programmer at a company called Initech that has just about had enough of his daily routine. Gary Cole plays his infamously annoying boss Bill Lumbergh, a man with zero regard for his employees' wants and needs. Jennifer Aniston, Stephen Root, Diedrich Bader, and John C. McGinley also star in this top Hulu pick.
Read More: The 10 Best Quotes From Office Space
While it took director Martin Scorsese 25 years to make Silence, his commitment and passion are fully evident in every frame of the movie. As the title suggests, this is a quiet and interior film, a study of faith and persecution set in 17th Century Japan. Silence is a deeply transporting experience fueled by actors Andrew Garfield, Liam Neeson, and Adam Driver. Though largely ignored by the Oscars, Silence garnered an 84% Rotten Tomatoes score, and is very much worth checking out on Hulu.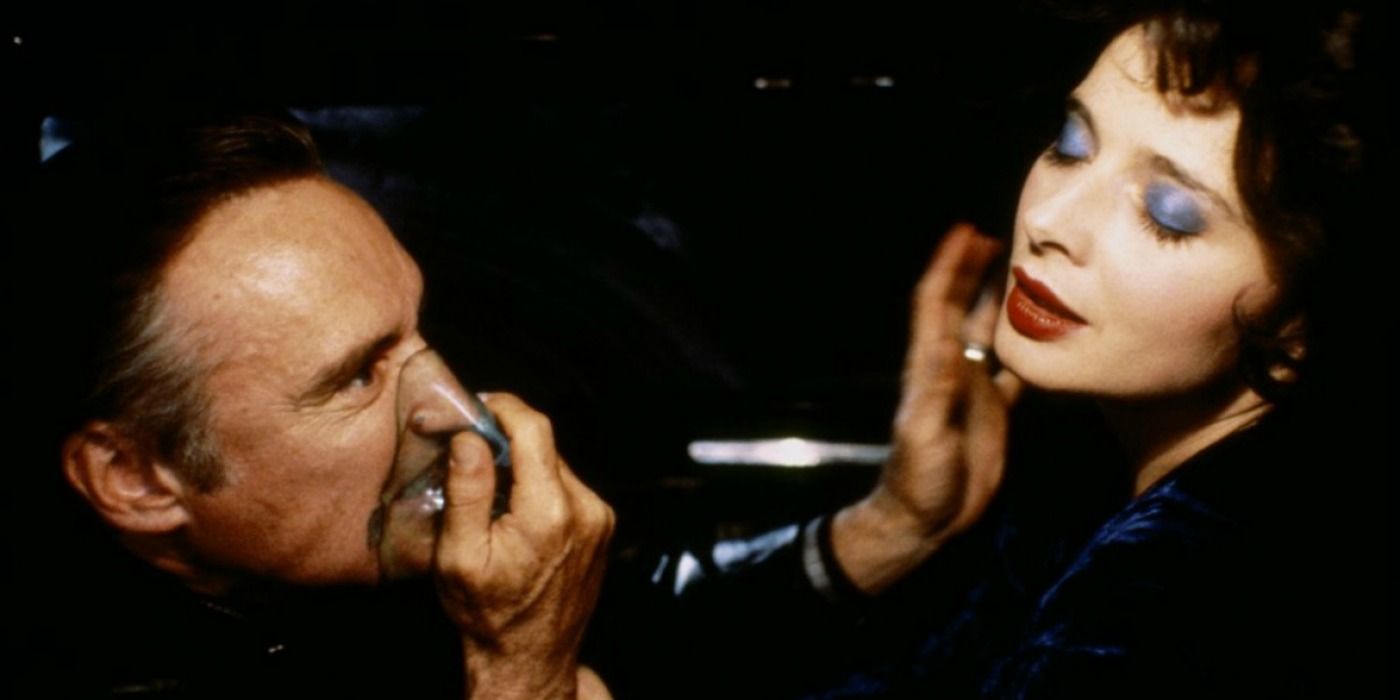 If one's only exposure to director David Lynch is through the TV series Twin Peaks, they owe it to themselves to check out what may be Lynch's best movie, now on Hulu. Also starring Kyle MacLachlan, Blue Velvet in many ways inspired Twin Peaks' colorful aesthetic, and its setting of a seemingly idyllic small town with horrors bubbling not far under the surface. The biggest of those horrors is violent madman Frank Booth (Dennis Hopper), a villain always seen taking hits off of a container of an unidentified gas. Like any Lynch film, it's surreal, but it's also more accessible than much of the director's work.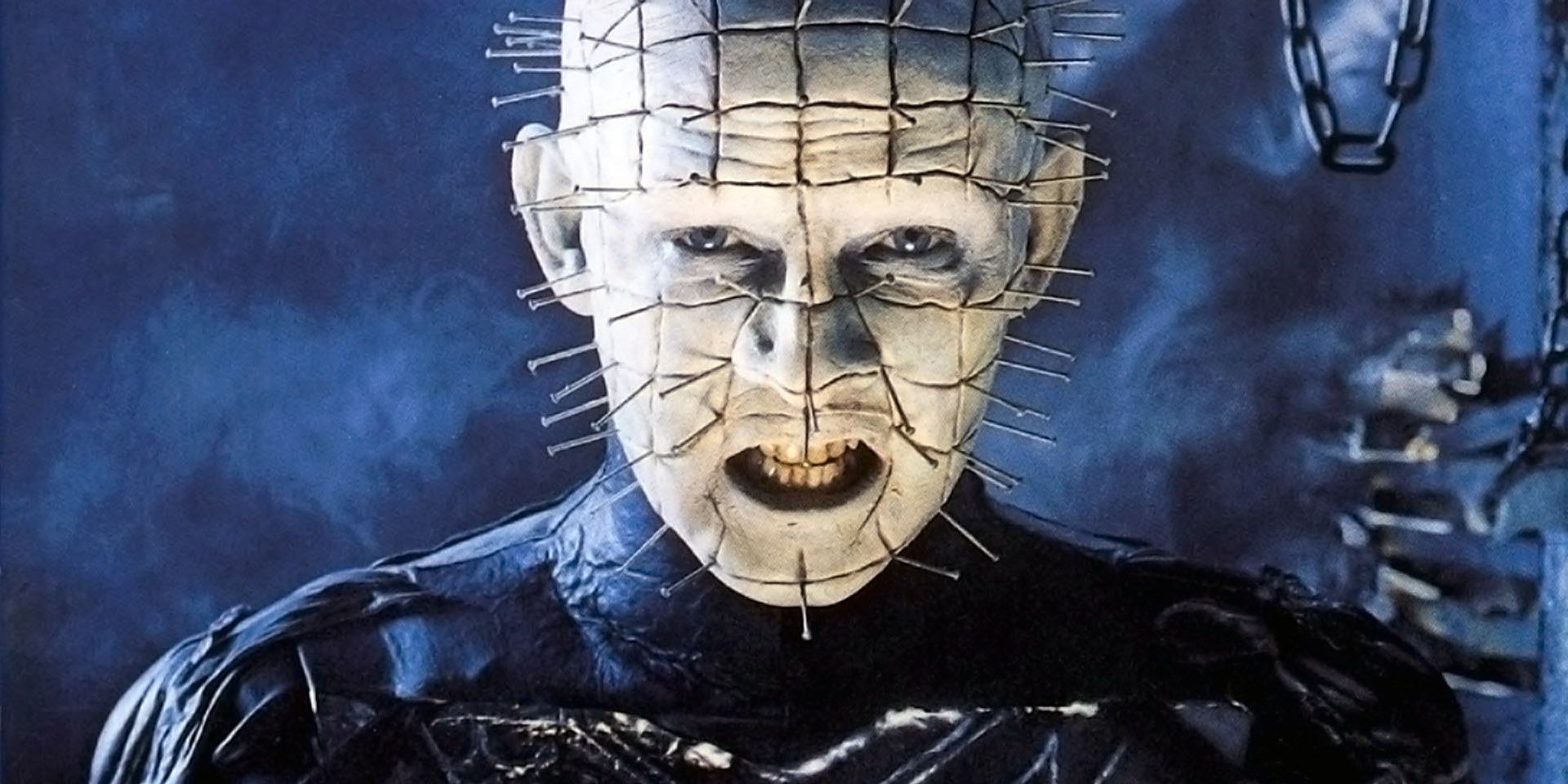 Any dedicated horror fan has surely had their soul torn apart multiple times by Hellraiser's Pinhead (Doug Bradley) by this point. Director Clive Barker (adapting his own novella) crafted one of the most enduring tales of terror to come out of the 1980s, spawning one of the longest-running horror franchises out there as well. Hellraiser may only have a 68% rating on Rotten Tomatoes, but it's a certified classic of the genre, and needs to be watched by anyone who enjoys a good fright flick. Direct sequel Hellbound: Hellraiser II is also part of Hulu's roster.
Read More: The Real Life Inspirations Behind 11 Horror Movie Icons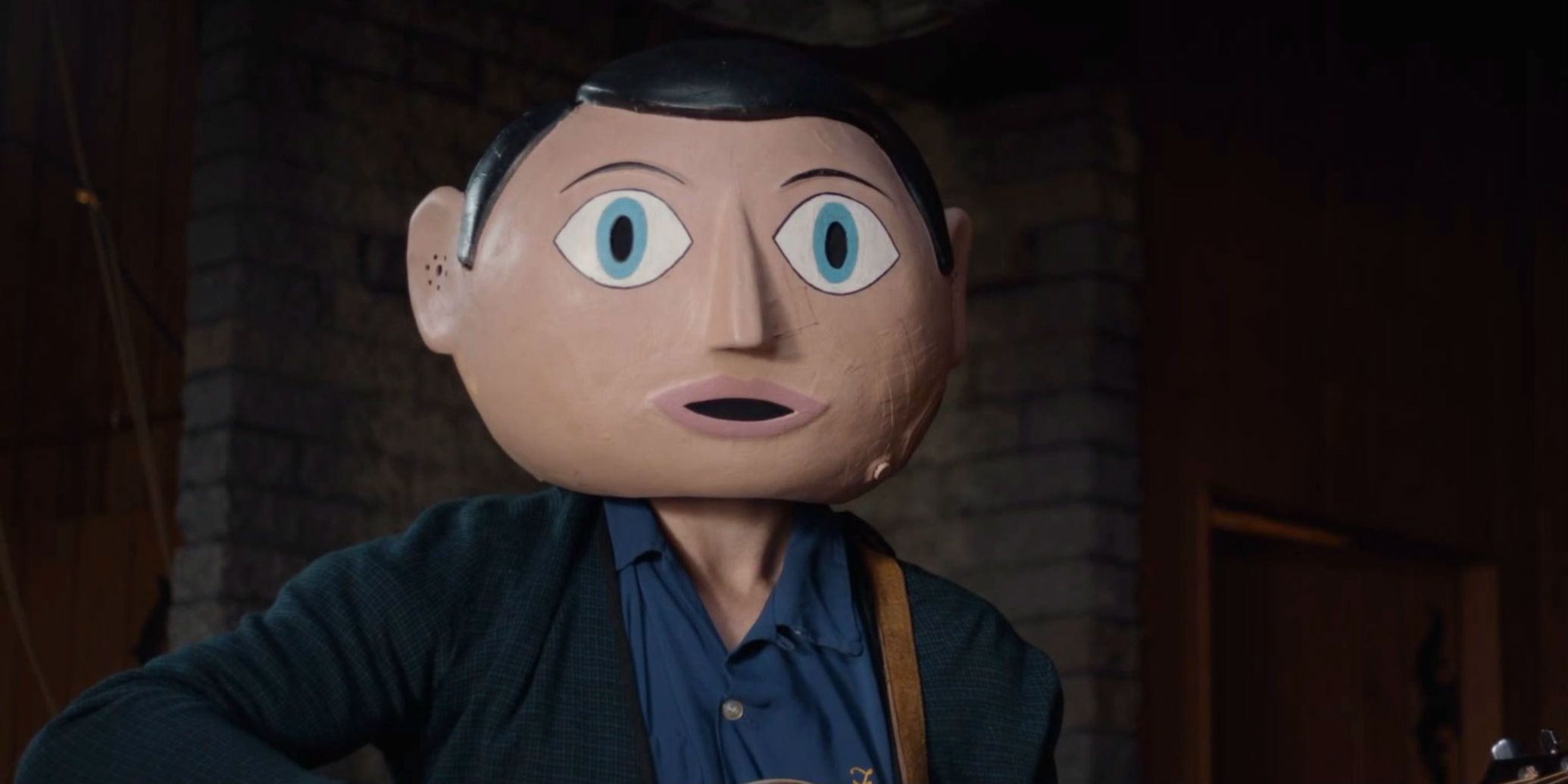 To some, Michael Fassbender is a young Magneto. To others, he's a two-time Academy Award nominee. To a select few, he's the gonzo pop musician and eponymous hero in Frank, the offbeat artist who became more famous for his oversized paper-mâché mask than his music. Directed by Lenny Abrahamson (Room), Frank earned a 92% Rotten Tomatoes score and remains a cult classic to adventurous Hulu viewers looking for a changeup in their visual diet.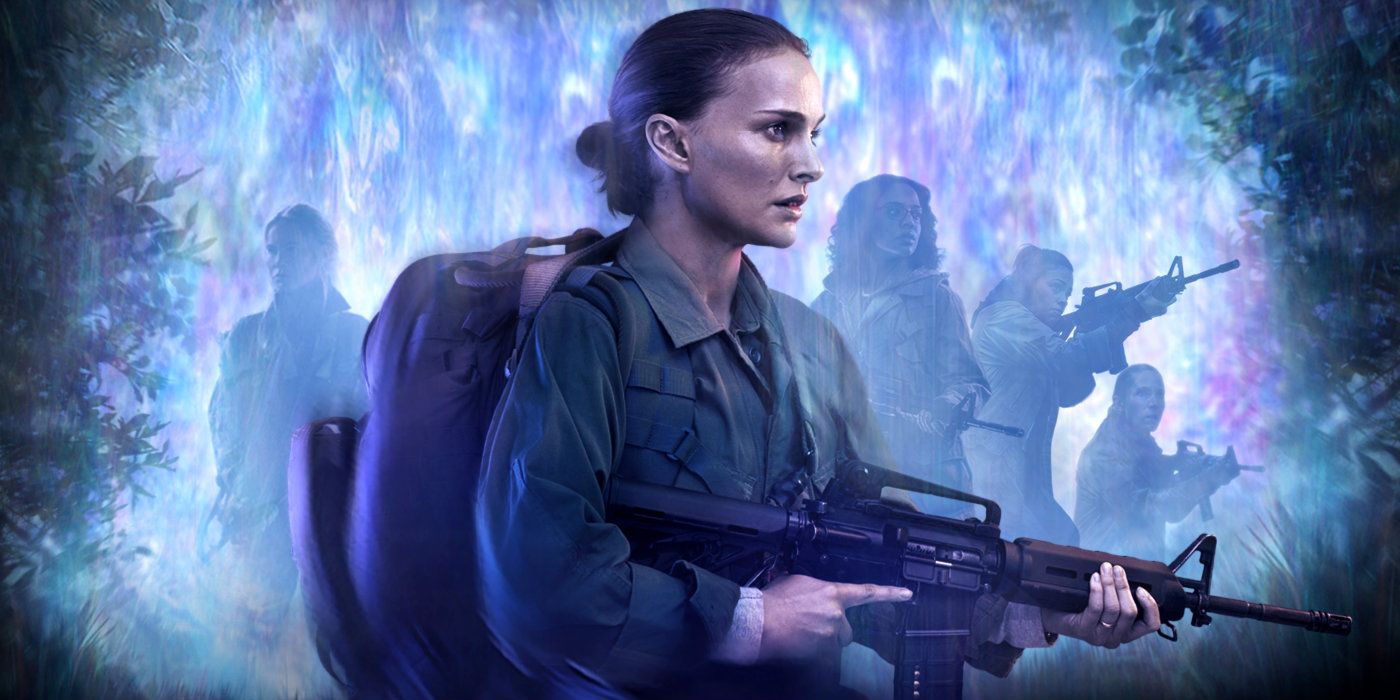 One of Screen Rant's favorite movies of 2018, Annihilation is a visionary sci-fi film written and directed by Alex Garland, who previously made his directing debut with the equally arresting Ex Machina. Natalie Portman stars as Lena, one of the only survivors of an expedition into a realm called "The Shimmer," which serves as home to places and creatures beyond anything known to the natural world. Sporting an 89% RT score, Annihilation just arrived on Hulu, and also stars Jennifer Jason Leigh, Gina Rodriguez, Tessa Thompson, and Oscar Isaac.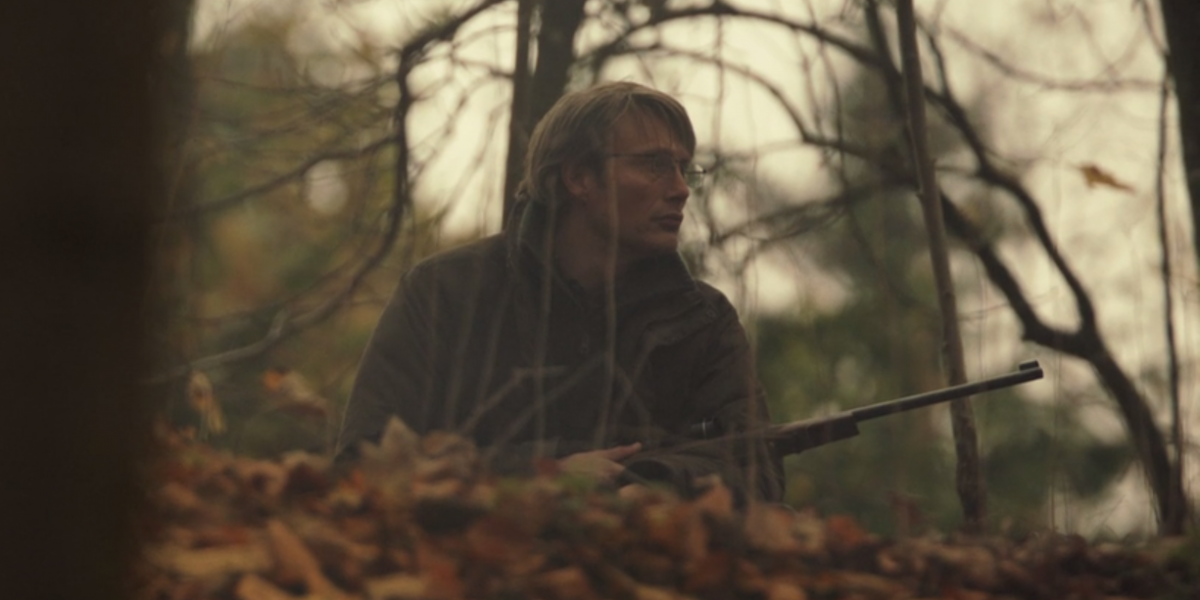 Foreign films are in short supply on Hulu, but director Thomas Vinterberg's The Hunt closes the gap. Mads Mikkelsen stars in the haunting drama that earned him the Best Actor Award at the 2012 Cannes Film Festival (and a 94% Rotten Tomatoes score for the movie). The Hunt is perhaps more relevant than ever, asking questions about the power of accusation and mass hysteria.
Read More: The Hannibal Revival May Be Closer Than Previously Thought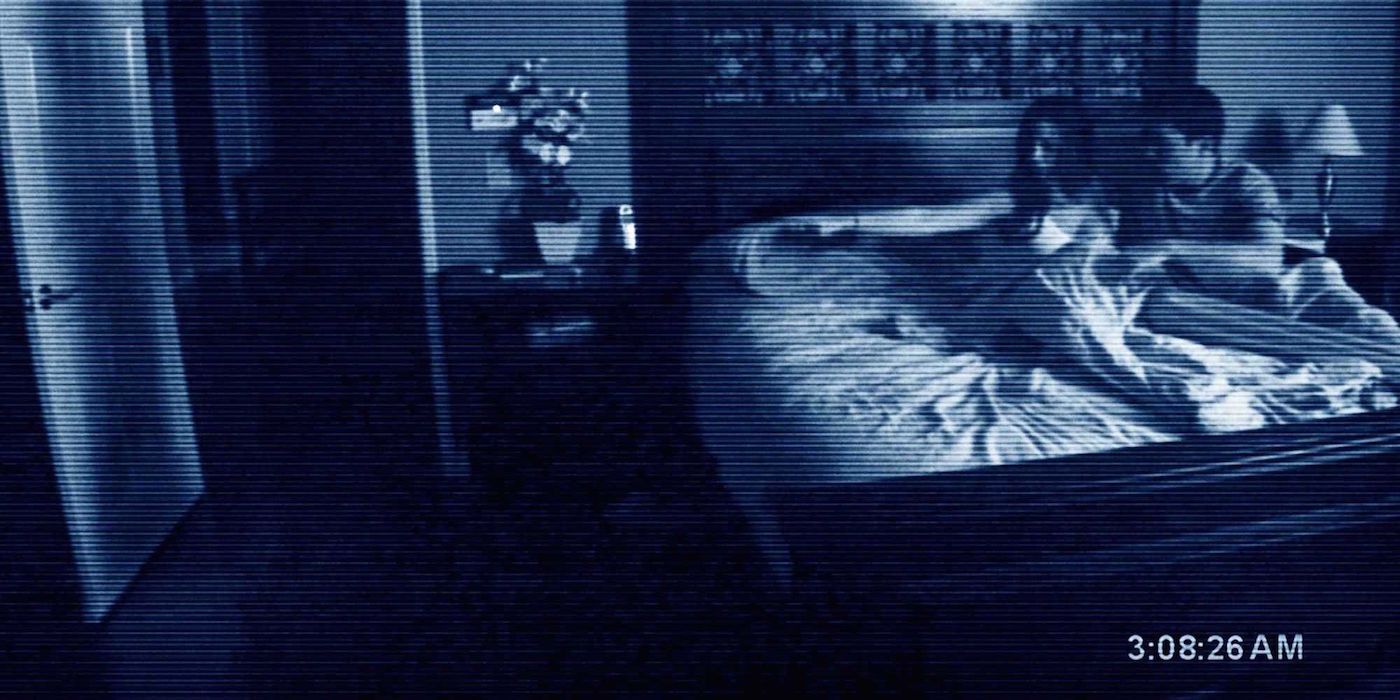 While many of the sequels are of questionable value, that doesn't mean lovers of a good scare should hesitate to stream 2007's Paranormal Activity on Hulu. Directed by Oren Peli, the extremely low-budget film tells a rather simple story about a young couple (Katie Featherston, and Micah Sloat) that's haunted by a terrifying supernatural force in their home. While many people have grown to hate the found-footage sub-genre of horror films, Paranormal Activity is an example of the form done right.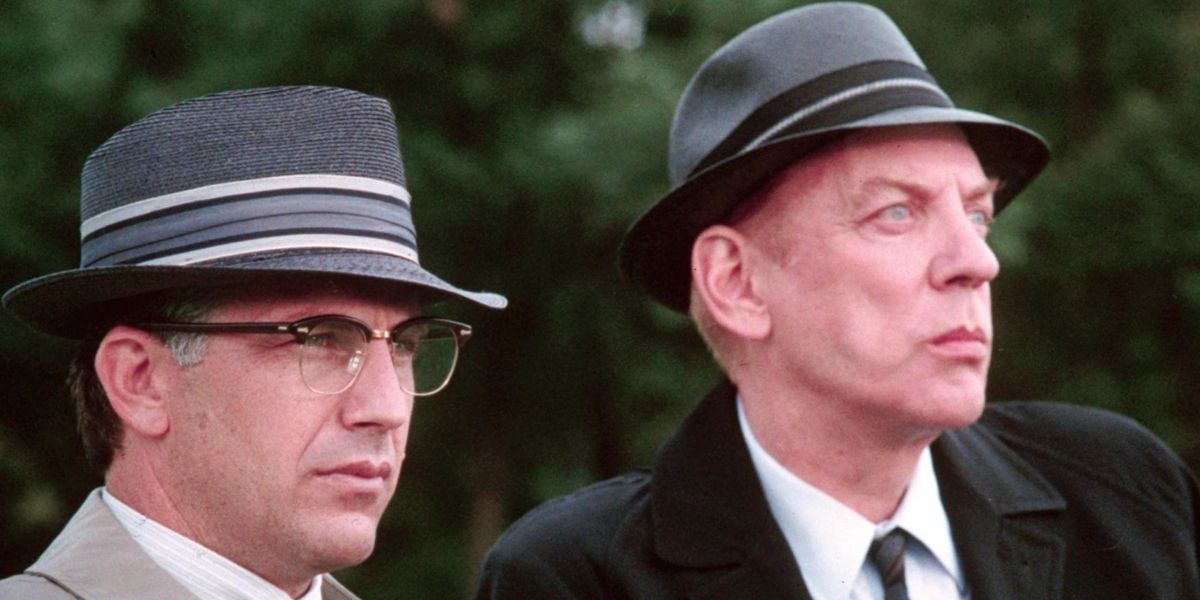 The movie that gave birth to a hundred new conspiracy theories about the 1963 death of U.S. president John F. Kennedy - as if there weren't enough already by that point - 1991's JFK is one of director Oliver Stone's most divisive works, at least historically. At the time of its release, critics loved JFK, and it was very financially successful as well. The impressive ensemble cast includes Kevin Costner, Donald Sutherland, Tommy Lee Jones, Gary Oldman, Kevin Bacon, and Michael Rooker, among many others. Regardless of if one believes in the theories presented, JFK remains a taut political thriller definitely worth streaming on Hulu.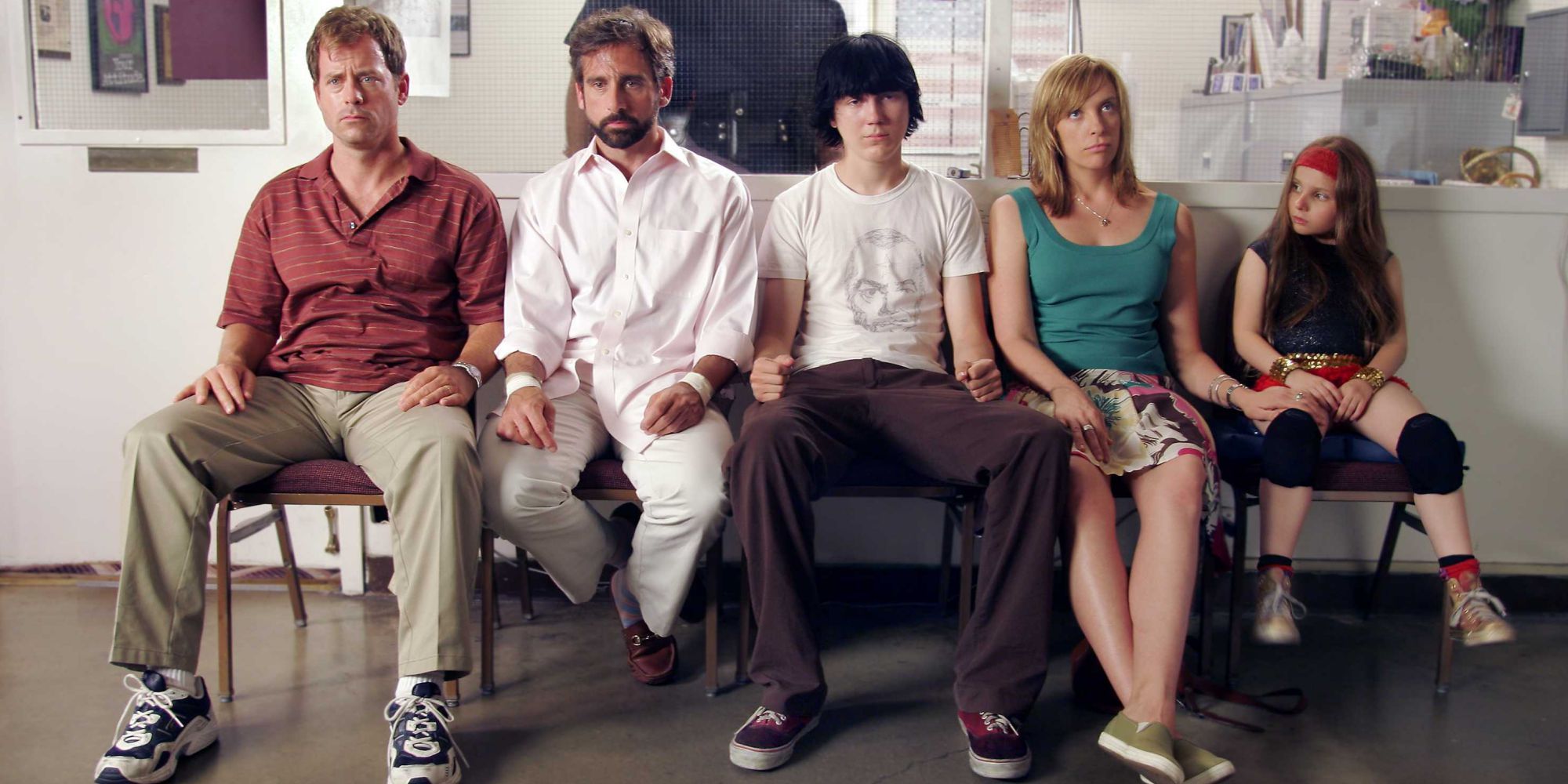 2006 dramedy Little Miss Sunshine - directed by married couple Jonathan Dayton and Valerie Faris - tends to be kind of forgotten now, which is odd, as the film drew massive acclaim upon release. Sporting a 91% Rotten Tomatoes score and multiple Oscar nominations - including for Best Picture - this tale of a dysfunctional yet ultimately loving family traveling across country for Olive's (Abigail Breslin) beauty pageant remains totally worth watching on Hulu. The star-studded main cast also includes Steve Carell, Greg Kinnear, Toni Collette, Alan Arkin, and Paul Dano.
Read More: 15 Best Picture Nominees Everyone Forgets - But You Still Need To See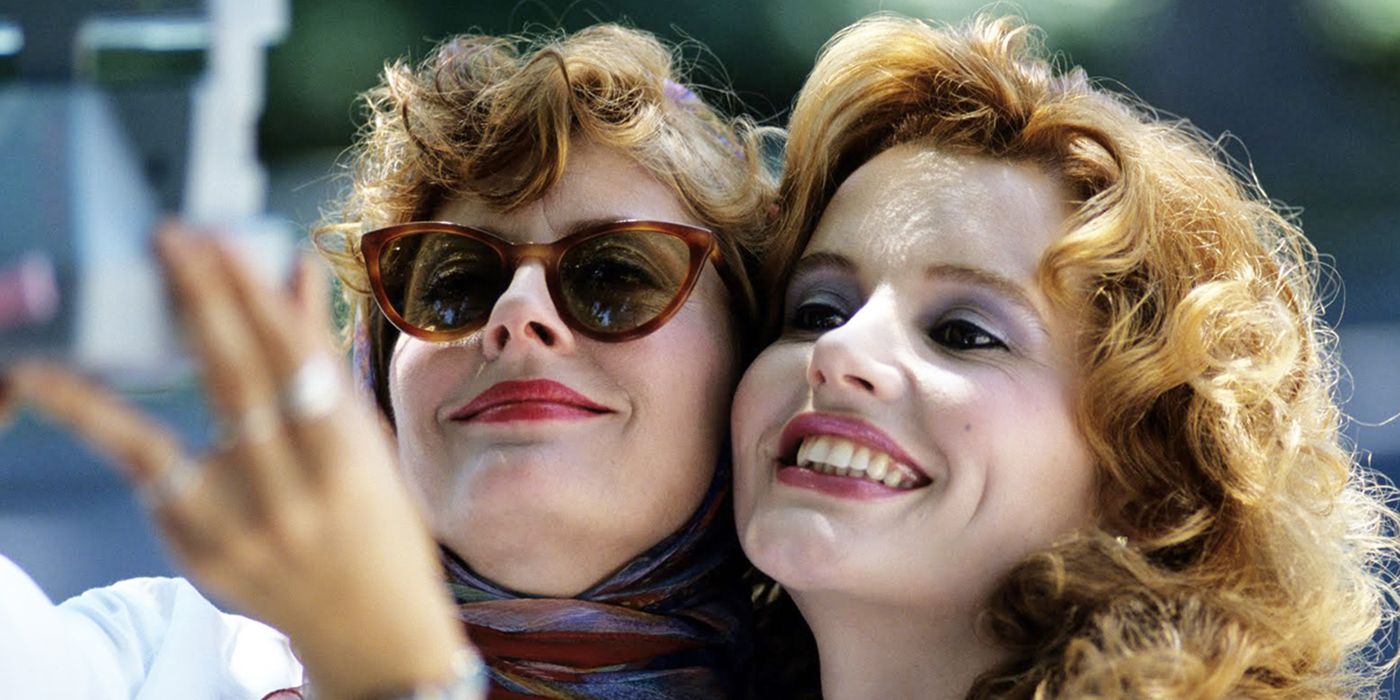 One of director Ridley Scott's most highly acclaimed films - and that's saying a lot - is 1991's Thelma & Louise, which earned six Oscar nominations and won for Best Original Screenplay. Geena Davis and Susan Sarandon star as the titular duo, two bored best friends who set out on a road trip to have some fun. Unfortunately, things go south when an attempt is made to rape Thelma, and Louise ends up shooting her attacker. The two then go on the lamb, all the while being pursued by a not entirely unsympathetic detective (Harvey Keitel). Those who haven't seen this gem owe it to themselves to do so on Hulu.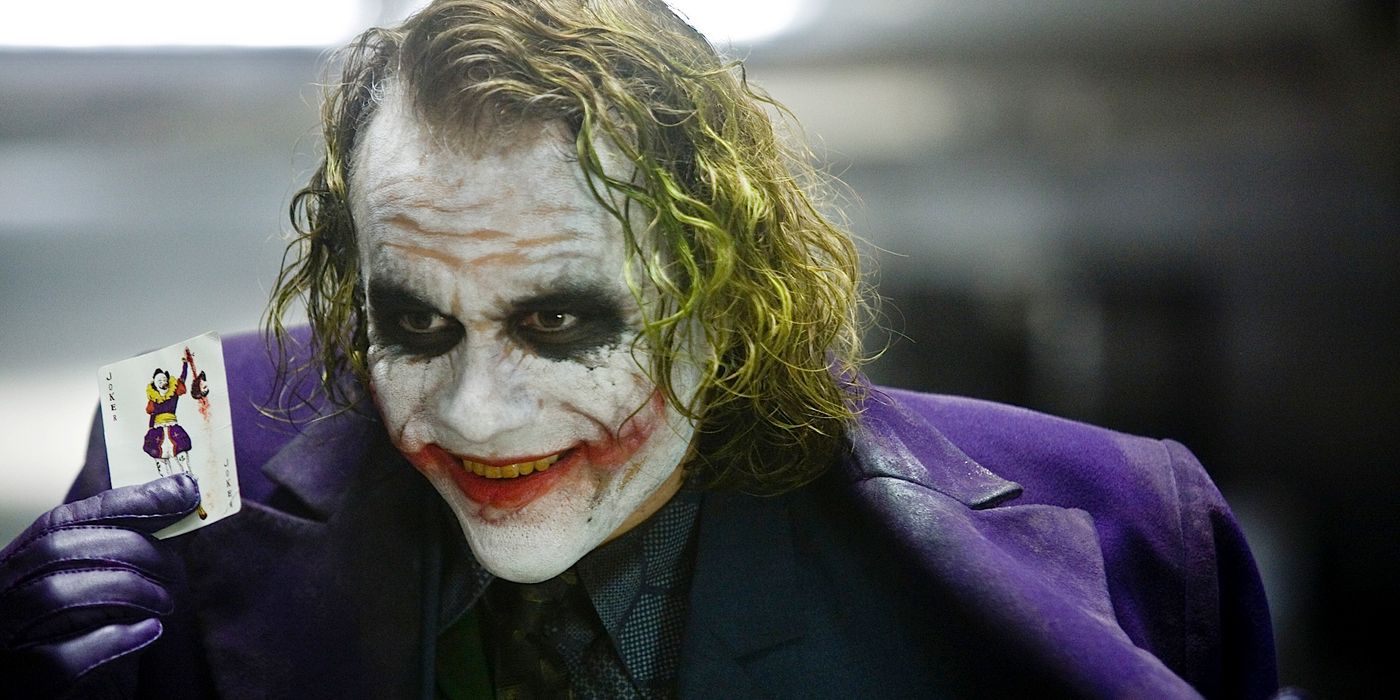 One of the most successful superhero movies of all time - and arguably one of the greatest - director Christopher Nolan's The Dark Knight has arrived on Hulu. The late Heath Ledger won an Oscar for his work as chaotic villain The Joker, but he's surrounded by an incredible cast, including Gary Oldman, Aaron Eckhart, Maggie Gyllenhaal, Morgan Freeman, Michael Caine, and of course Christian Bale as Batman. The Dark Knight was a phenomenon back in 2008, but it holds up just as well today, and remains a triumph for Nolan and company.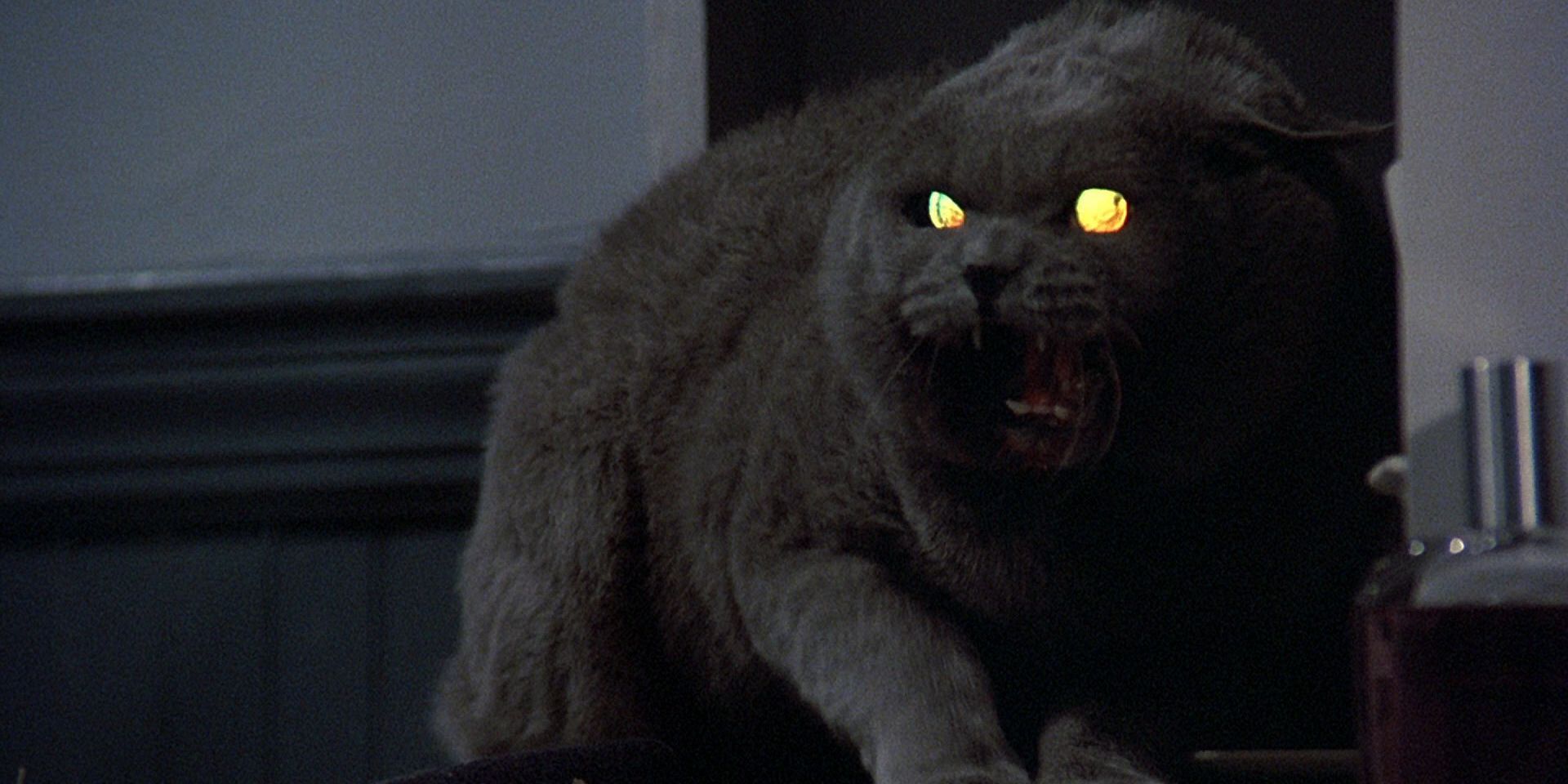 The number of adaptations of Stephen King's work is nearing triple digits. Some of the movies based on King's books have carved out lasting legacies, while others make fans wish they'd never been made. One of the better King-based movies is director Mary Lambert's Pet Sematary, starring Dale Midkiff as Louis Creed, a father and husband driven to madness by grief. Fred Gwynne and Denis Crosby also star. Louis finds out that sometimes dead is better, but Paramount didn't agree, producing a remake that arrives in April. Before then, watch the original on Hulu.
Read More: Every Upcoming Stephen King Movie In Development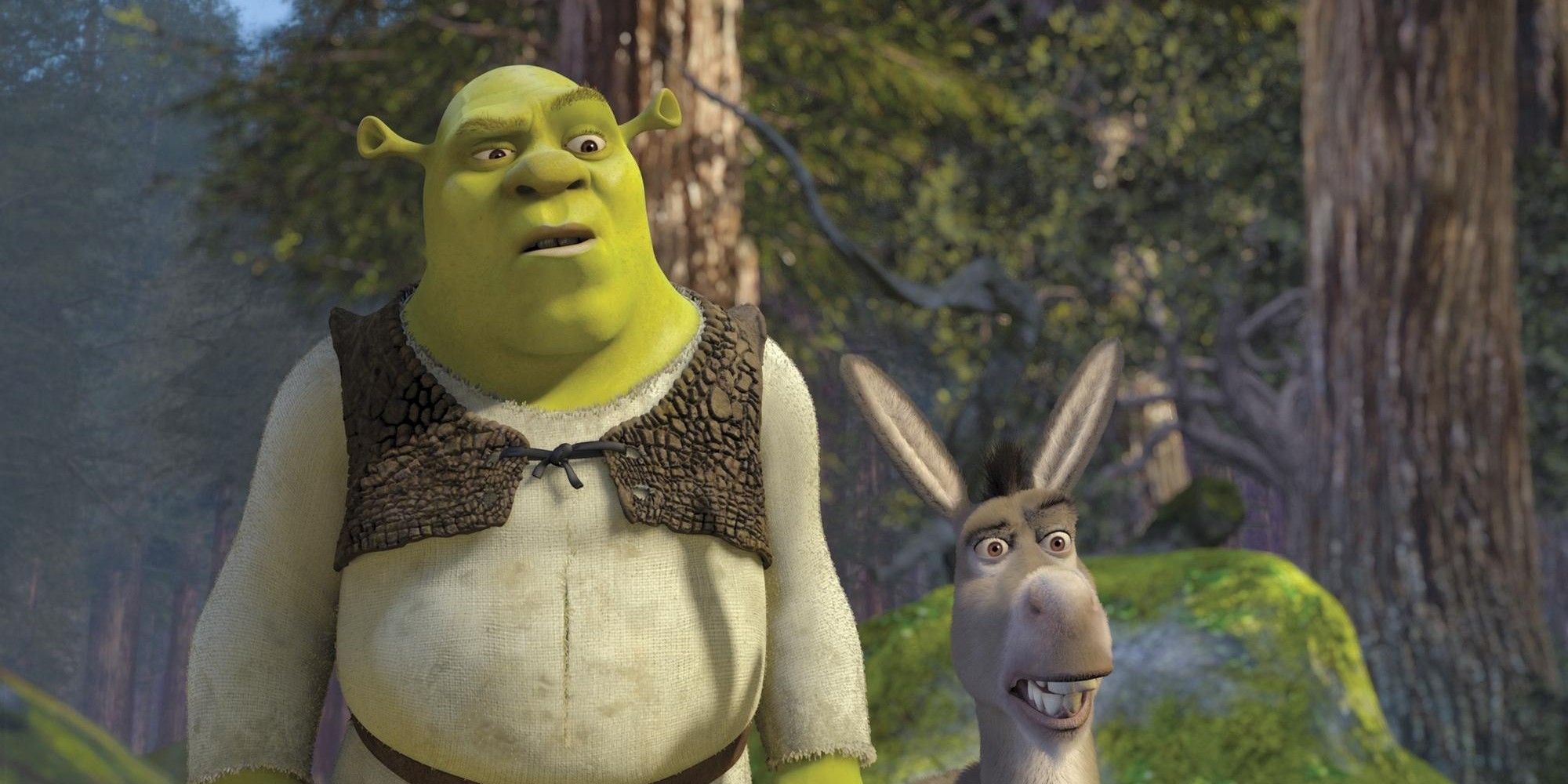 The film that put Dreamworks Animation on the map, 2001's Shrek stars Mike Myers as the titular ogre, a creature gruff on the outside but caring on the inside. Despite not wanting to do anything but hang out in his swamp, Shrek is compelled to go on a quest to rescue Princess Fiona (Cameron Diaz) by the villainous Lord Farquad (John Lithgow). By his side is Donkey (Eddie Murphy), a fast-talking animal who can't help annoying Shrek with his constant chatter. Shrek spawned a franchise of three sequels and multiple specials, and is worth checking out on Hulu.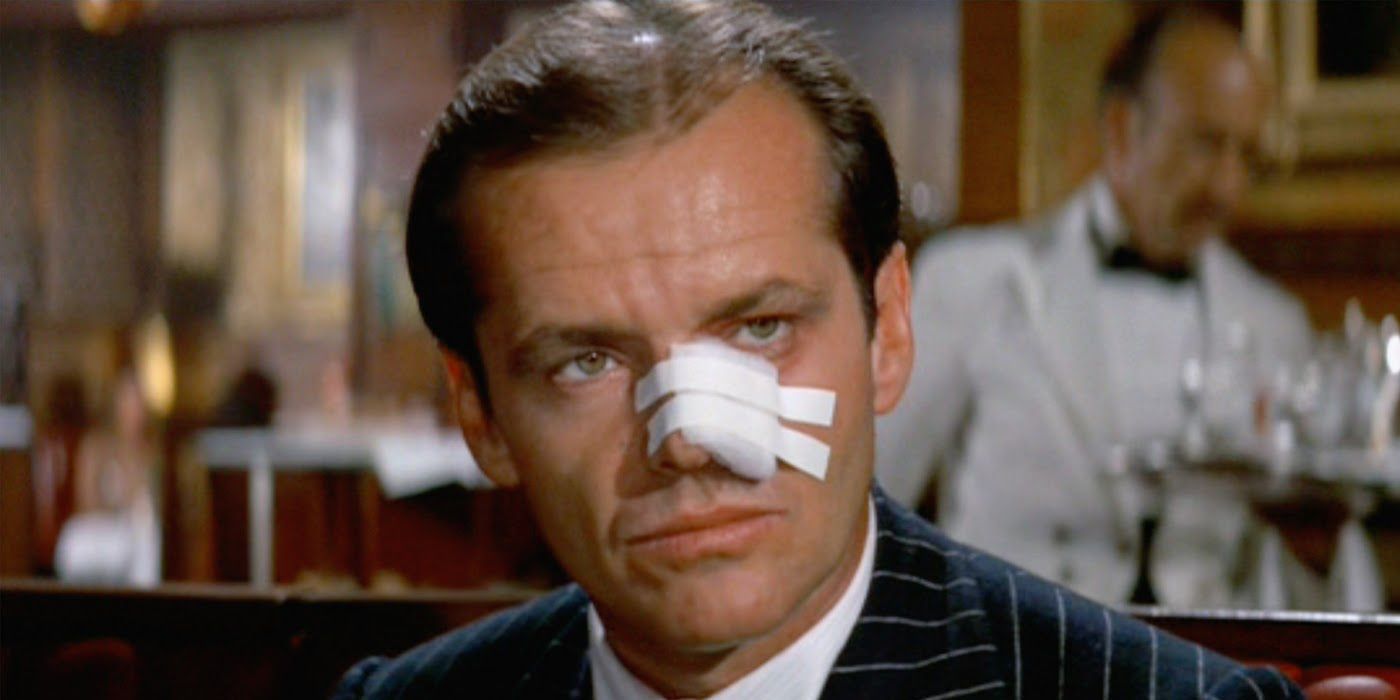 While Chinatown comes with the baggage of being directed by disgraced filmmaker Roman Polanski, any true film buff shouldn't be discouraged from watching it on Hulu, despite that black cloud. Widely considered one of the greatest American films in history, Chinatown is a 1974 neo-noir mystery starring Jack Nicholson as hard-boiled detective Jake "J.J." Gittes, a man who at first believes he's simply been hired by a wife to follow her husband. What unfolds from there is a web of backstabbing and deceit, leaving Jake unsure who to trust. Faye Dunaway and John Huston also star.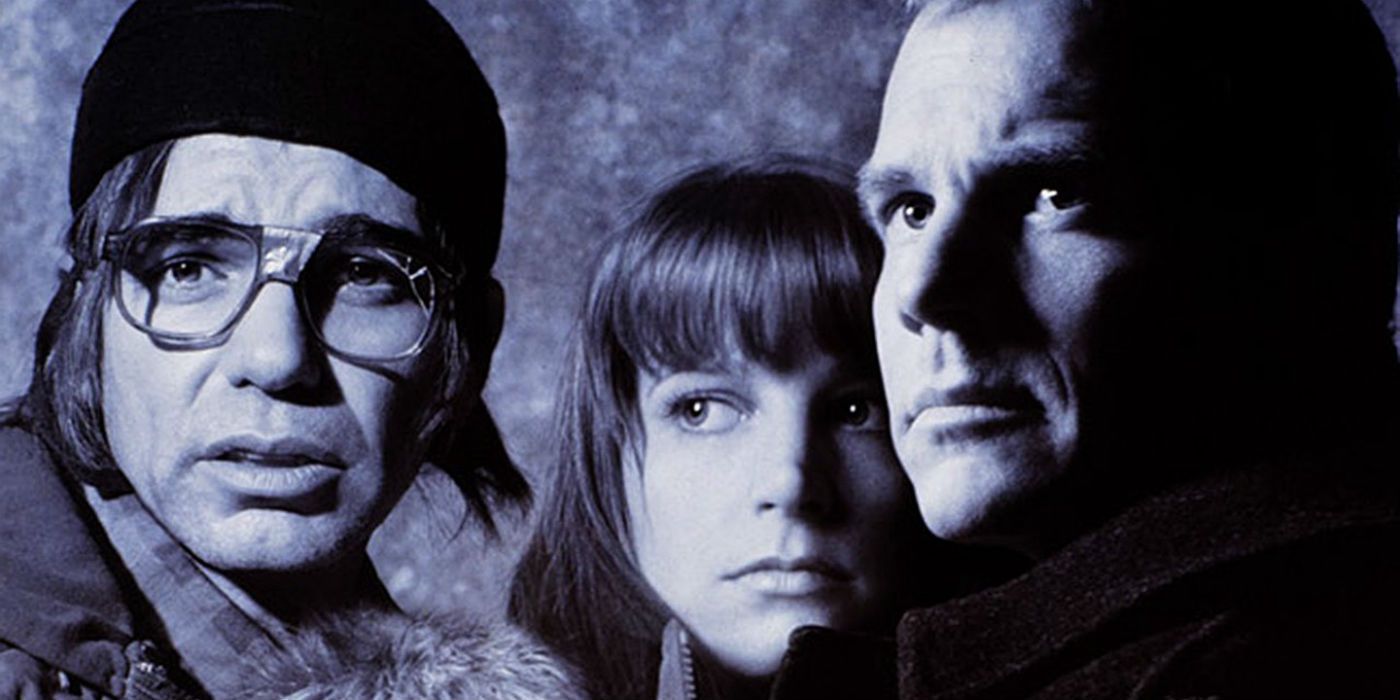 In a career that includes hit franchises like Evil Dead and Spider-Man, A Simple Plan has never been director Sam Raimi's most highly rated work, despite sporting a 90% on Rotten Tomatoes. With it now on Hulu, it's a perfect time to discover Raimi's 1998 neo-noir thriller, which was adapted from a novel by Scott B. Smith. Bill Paxton and Billy Bob Thornton star as brothers Hank and Jacob Mitchell, who find a crashed plane with millions of dollars onboard. With Hank's wife Sarah (Bridget Fonda) involved, an attempt is made to cover up what happened and keep their ill-gotten gains. Sadly, things go horribly wrong.
Read More: 15 Things You Didn't Know About Sam Raimi's Canceled Spider-Man 4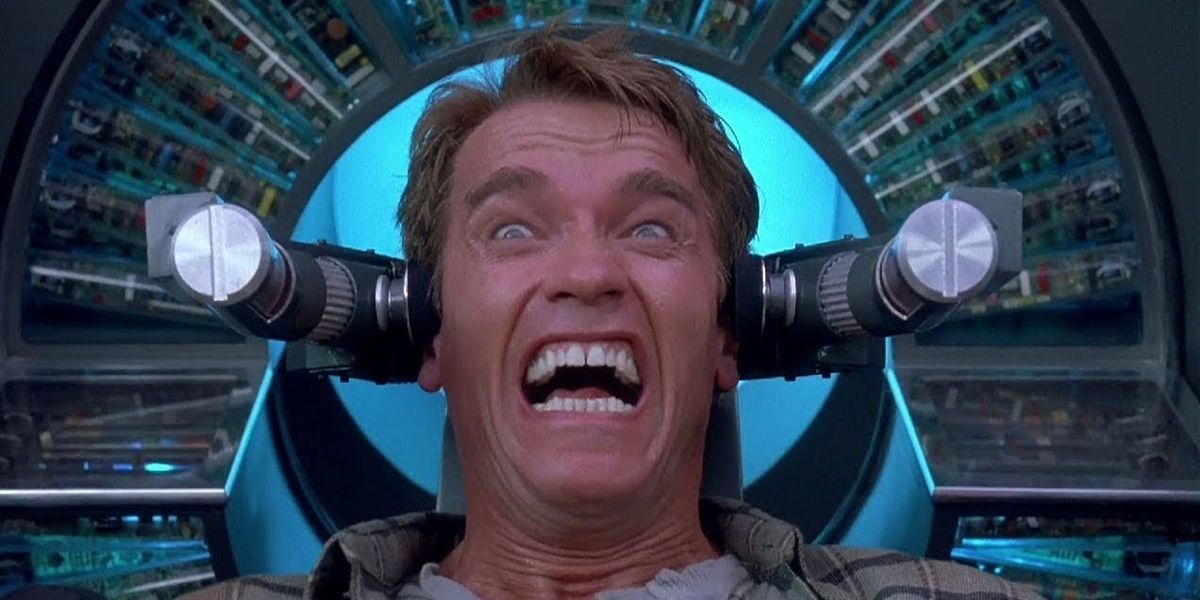 Iconoclastic director Paul Verhoeven has been called many things over the course of his career, but he's certainly never been called boring. One of his biggest mainstream hits is 1990's Total Recall, an adaptation of the Philip K. Dick sci-fi story "We Can Remember It for You Wholesale" that features Arnold Schwarzenegger near the height of his powers as a movie star. The twisty plot largely defies a short-form explanation, but on the surface, the story kicks off when blue-collar worker Douglas Quaid (Schwarzengger) seeks the services of Rekall, a company capable of implanting memories of a Mars vacation he's never actually had. There's never been a better time for Hulu users to take their own trip to Verhoeven's Mars.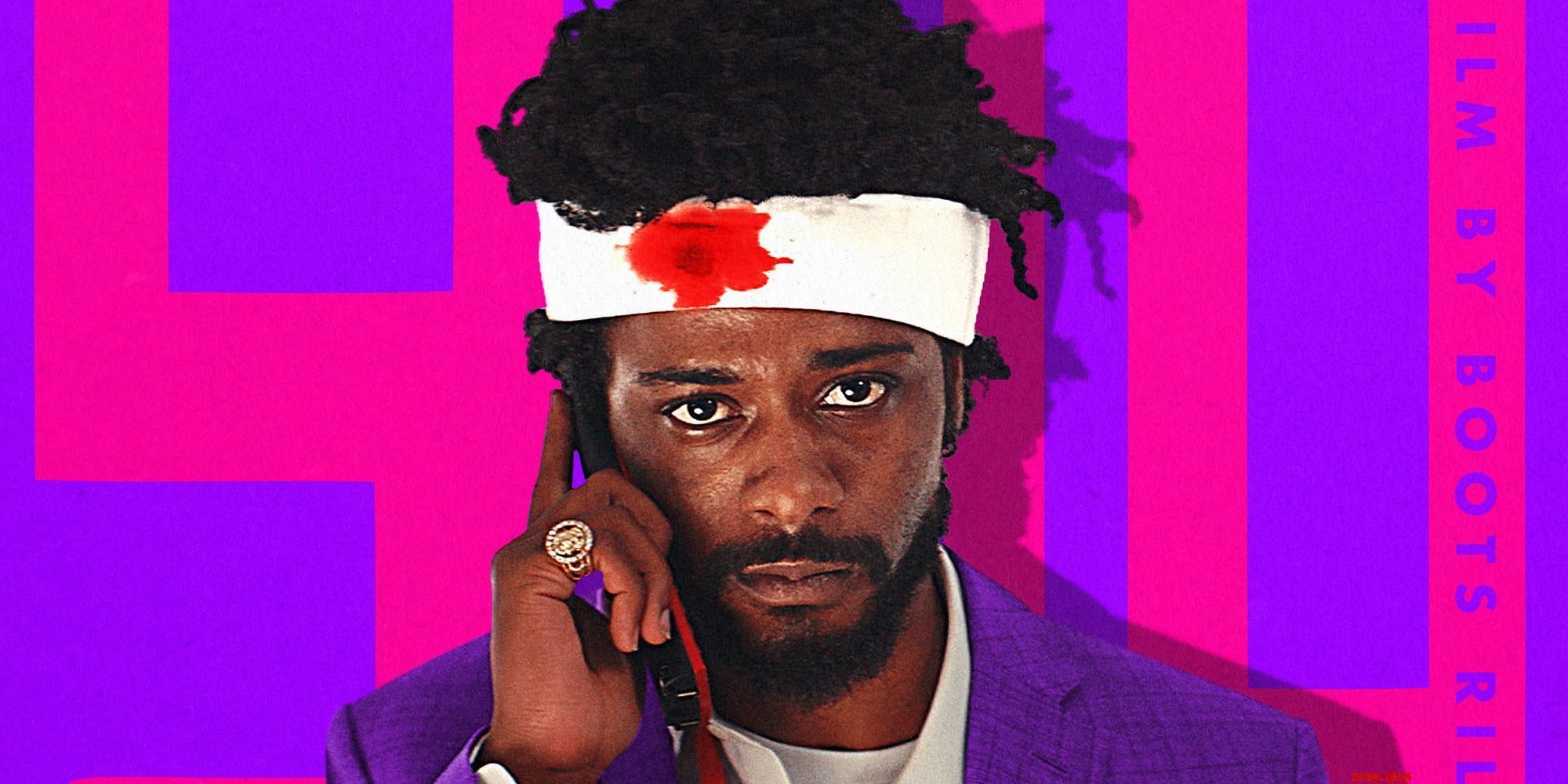 One of the most uniquely creative movies of 2018, director Boots Riley's debut is a thought-provoking look at American race relations, framed through a dystopian comedic lens. Sorry to Bother You stars Lakeith Stanfield as Cassius "Cash" Green, who gets a job as a telemarketer, only to discover that putting on his "white voice" is what gets the money rolling in. Sorry to Bother You is a film not really suited to being summed up in a paragraph, but its 93% Rotten Tomatoes score kind of speaks for itself. Check it out on Hulu.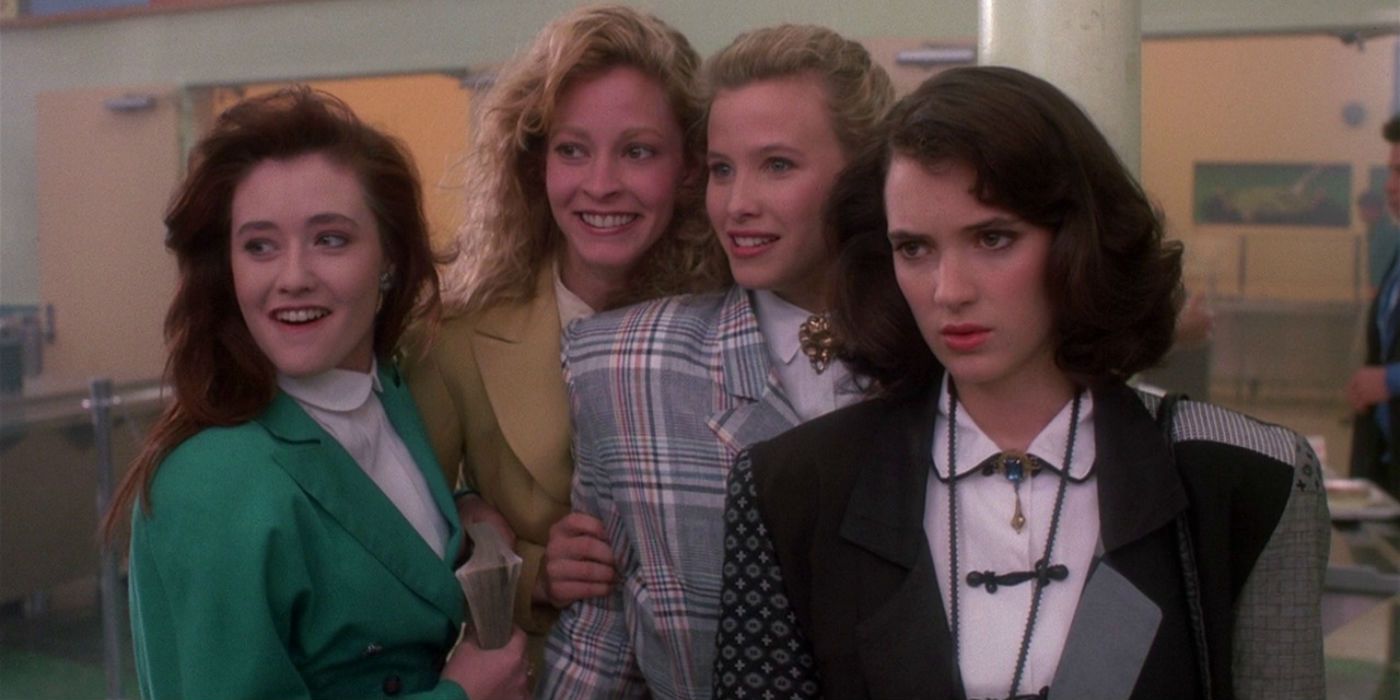 A darker than dark comedy, Heathers was written by Daniel Waters and directed by Michael Lehmann, and sports a huge cult following, which is sure to only get bigger via Hulu. Winona Ryder stars as Veronica Sawyer, a high school student who runs afoul of former friends the Heathers, a trio of rich, popular girls that rule teen society with an iron fist. After being wronged by them, Veronica makes the mistake of teaming up with outcast bad boy J.D. (Christian Slater) in order to get revenge. Sadly, J.D.'s idea of revenge is straight up murdering his enemies.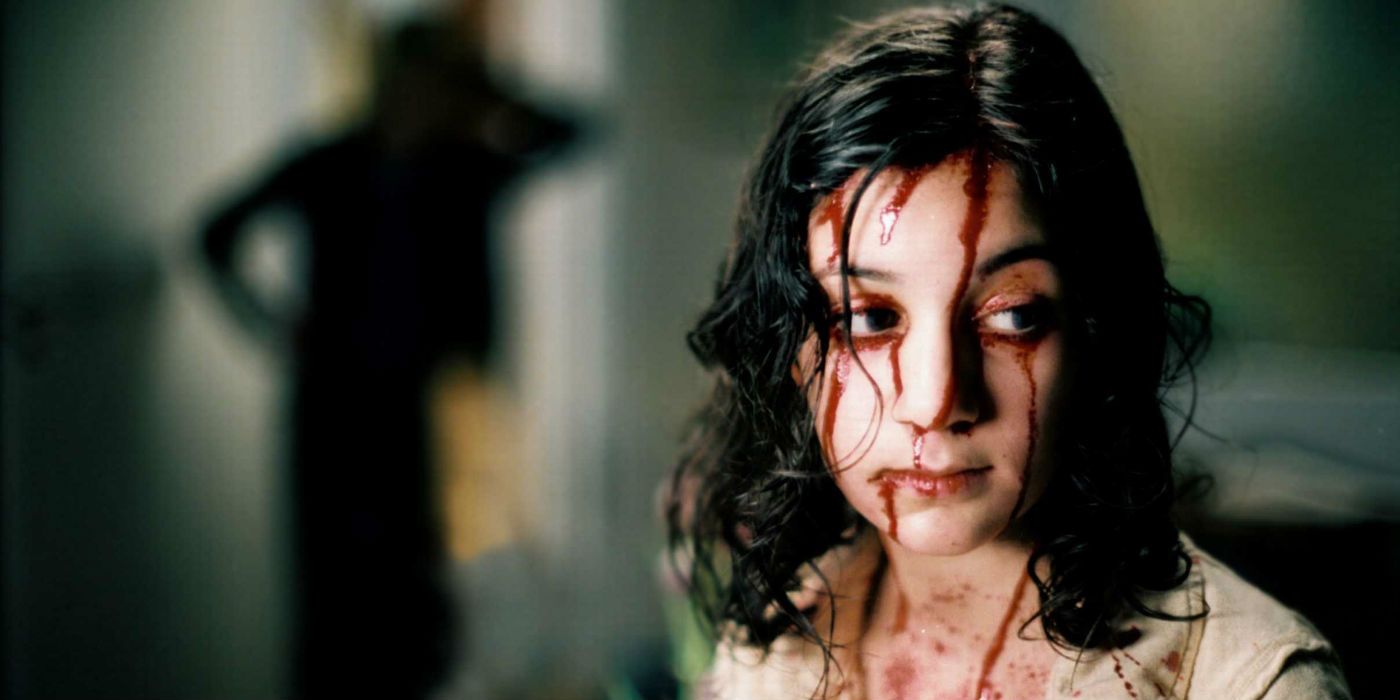 Released in a decade where vampire cinema was dominated by the sparkly Twilight, director Tomas Alfredson's Swedish hit Let the Right One In was exactly what the classic creature needed to remind audiences that despite their affliction, vampire movies don't have to suck. Lina Leandersson stars as Eli, an ageless vampire with the appearance of a child, and Kare Hedebrant plays Oskar, the bullied young boy she enters into an unexpectedly sweet relationship with. The film was later adapted stateside by Matt Reeves, with Chloe Grace Moretz in the Eli role. That version is sadly not available via Hulu.