The 10 Strangest Celebrity Coloring Books, Ranked
Adult coloring books are all the rage, with their stress-lowering powers, wide range of gorgeous images and beautiful patterns to choose from. Relaxing and unwinding with an activity book isn't just for kids anymore, and these ten celebrity coloring books, ranked from good to best, are full of hot famous folk, charming pop stars, charming renovators and even a few significant humans who are briefly back from the dead, for your coloring pleasure.
These books make great funny gifts and wonderful treats for yourself, whether you need them for bouts of insomnia or just like to be weird at bus stops.
10

Justin Bieber Coloring Book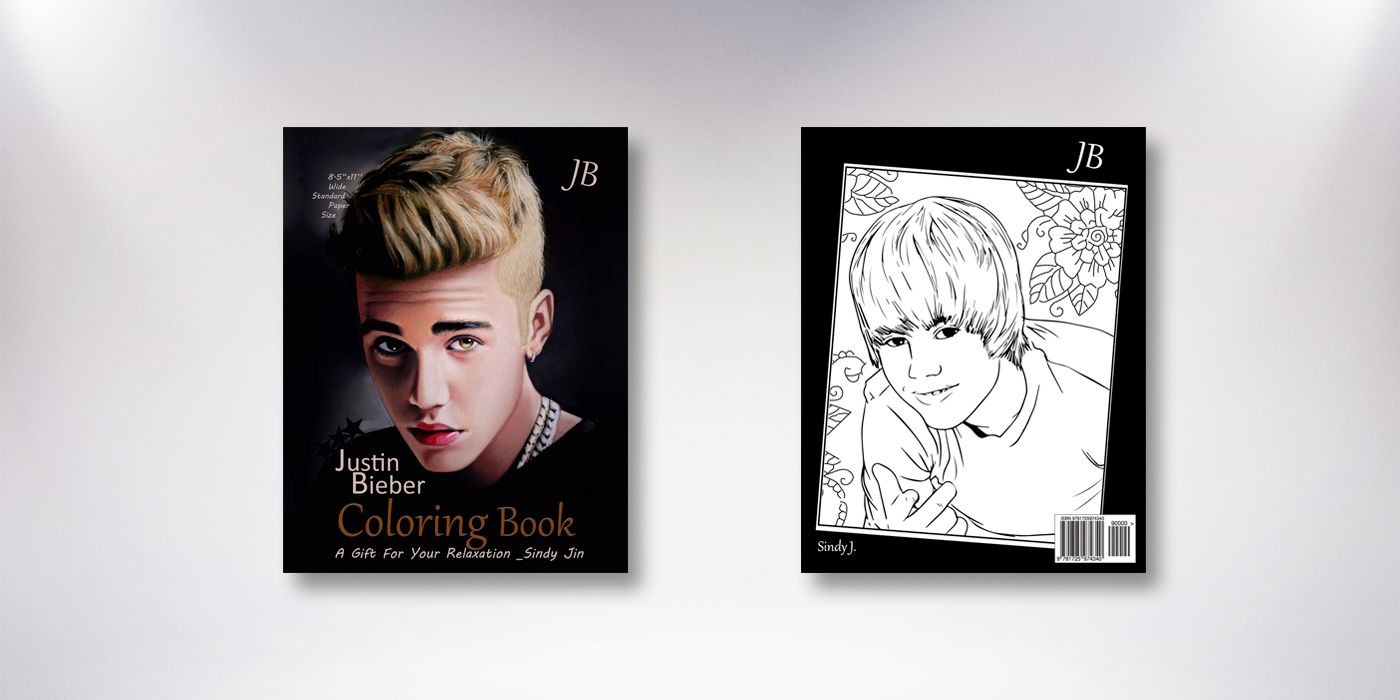 SEE THE PRICE AMAZON
This book is 8.5 x 11 inches (the same height as Justin Bieber when he first started out), standard paper size, with glossy covers and over 24 coloring pages. Each coloring page is on a separate sheet, so you won't find that those colors bleed through onto the next pictures of Justin being cute, pouty and all the things that a teen pop idol should be.
The subtitle notes that this book is "A Gift for Your Relaxation", so if coloring in Justin Bieber's well-coiffed head makes your worries melt away, have at this activity book before it's too late and you're too stressed to go and love yourself. This makes a great gift for a proud or closet fan of Justin's dreamy eyes and sharp dance moves.
9

William Shatner Adult Coloring Book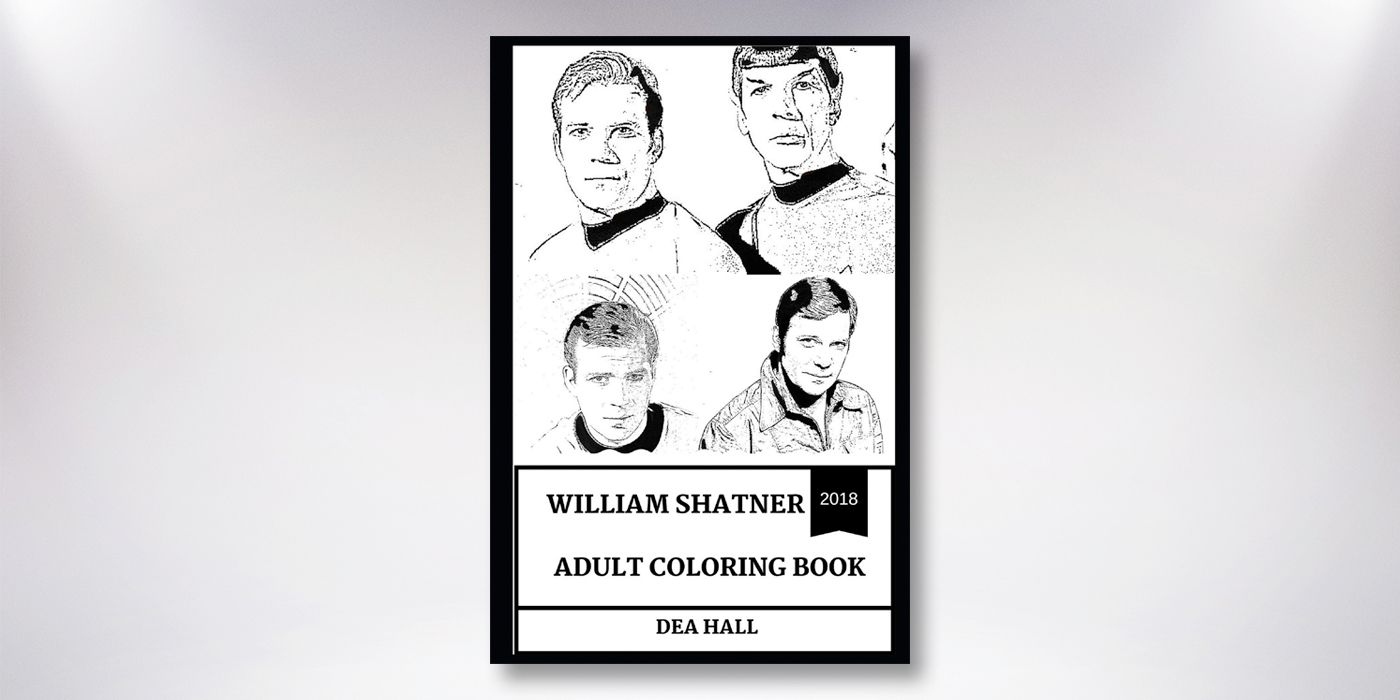 SEE THE PRICE AMAZON
One of Canada's proudest exports, William Shatner is most known for playing the iconic role of Captain Kirk in the original Star Trek series. With 34 pages of pictures and a smaller 6 x 9-inch size, this is a great coloring book to keep on-hand for slow bus rides and William Shatner fan emergencies. Pages feature fillable sketches of Shatner's gorgeous mug, both in Star Trek gear and as himself, a laid back celebrity who owns regular jackets, too.
This is a great, funny gift for a Star Trek fan, a proud Canadian, or anyone who knows how wonderfully dynamic and sometimes goofy William Shatner can be.
8

Famous Skulls: A Celebrity Sugar Skull Coloring Book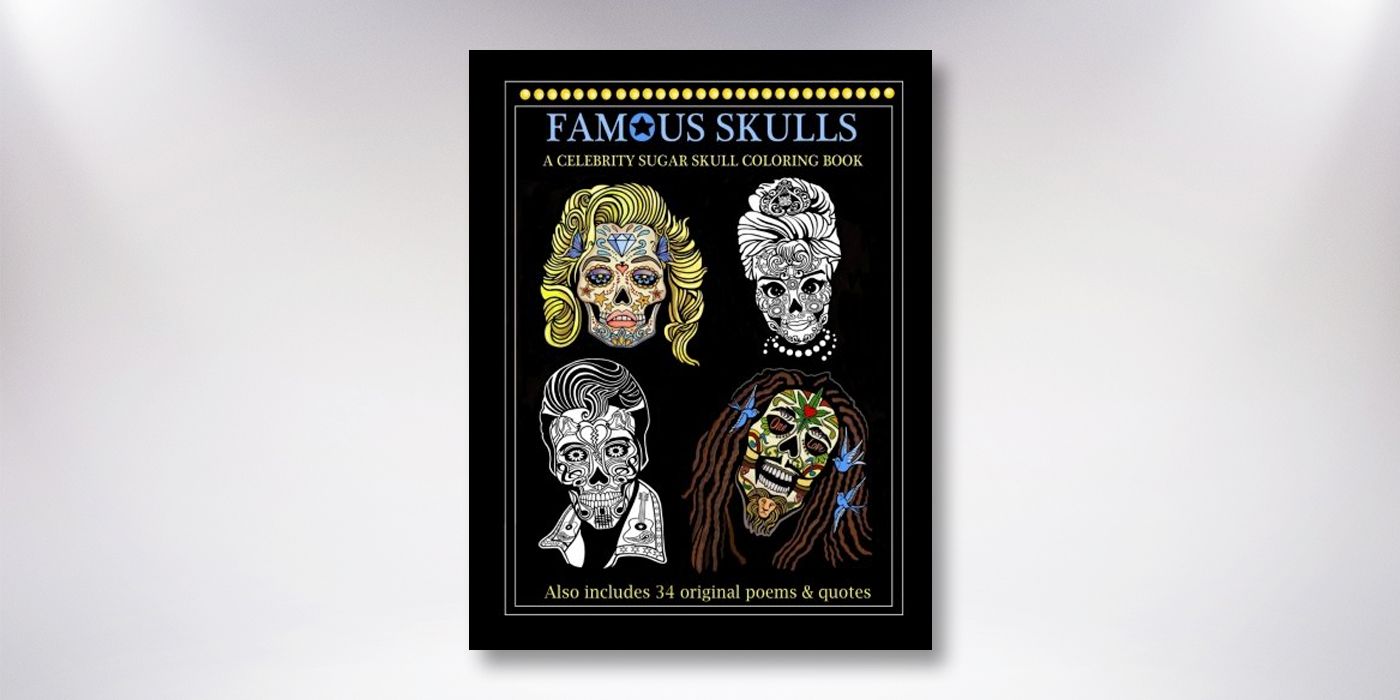 SEE THE PRICE AMAZON
This book is in keeping with the theme of the characteristically 'Hollywood' obsession with youth, and celebrities' desire to escape the one thing they can't buy their way out of; mortality. The celebrities featured here, however, are ones who have had such an impact artistically, socially and otherwise, that they in a sense truly did escape the confines of their own deaths.
Sugar skulls of Tupac, Frida Kahlo, Einstein and Joan of Arc appear, with each individual skull designed to match the deceased's personality, contributions and style. If you've always wished you could scratch blue and pink pencil crayons into James Dean's skull, check out this activity book.
7

Christian Slater Coloring Book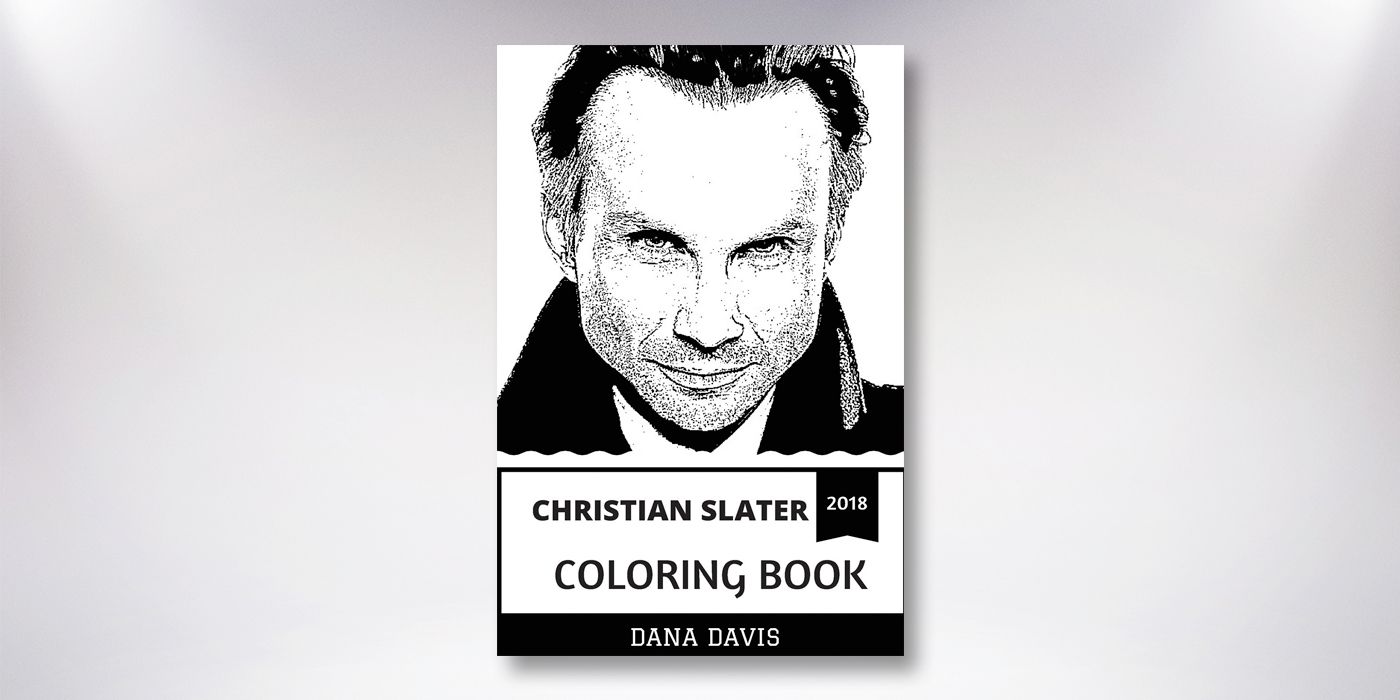 SEE THE PRICE AMAZON
First gaining recognition for his role as an outlandish, murderous bad boy in Heathers, Christian Slater has become a popular cult icon and celebrated actor of our time. If you or someone you know would find it soothing to stretch out after a long day at work and rub crayons across Christian's symmetrical facial features and forever tousle-worthy locks of hair, this is the book for you.
This paperback contains 38 pages of full Slater action, sure to help a rainy day go a little bit faster, and a fun and weird item to keep handy in the living room.
6

Ryan Seacrest Adult Coloring Book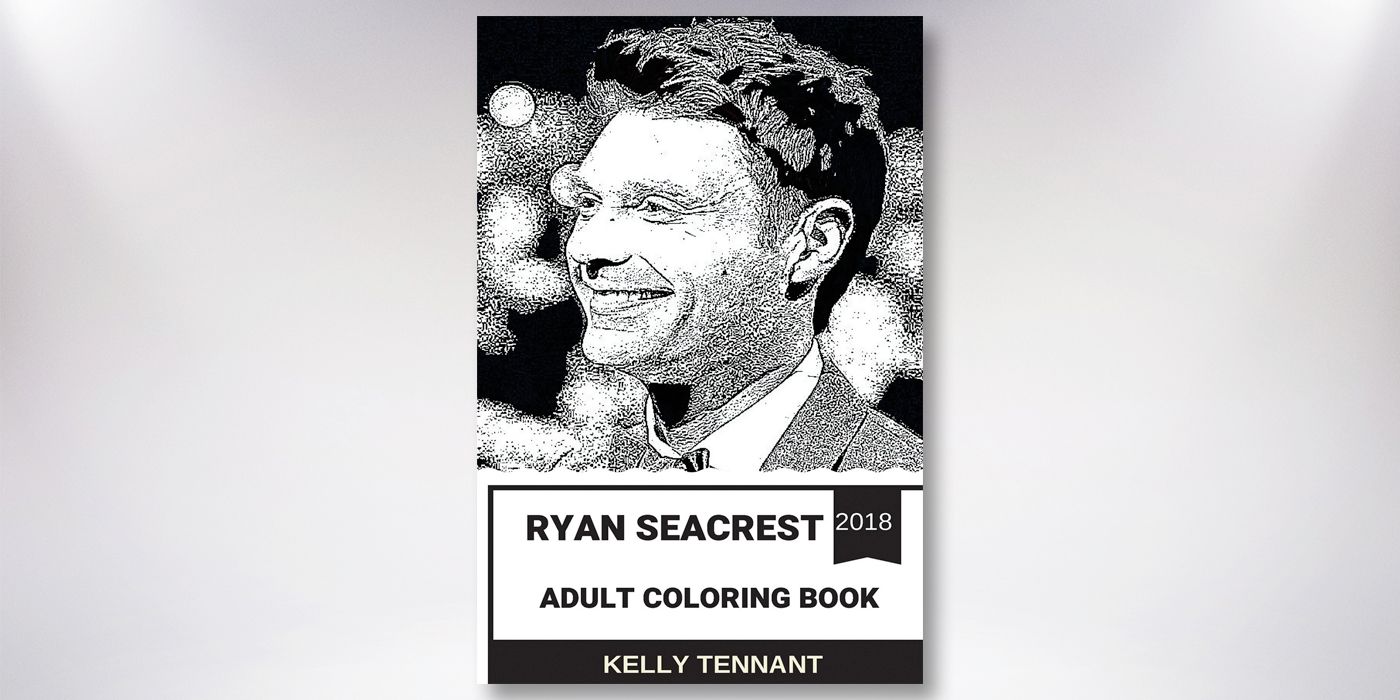 SEE THE PRICE AMAZON
Ryan Seacrest, best known for his role hosting American Idol and his radio show, On Air With Ryan Seacrest, will go down in history as one of the most likable, crushable, widely-palatable celebrities ever. Seacrest now appears on Live With Kelly and Ryan and wakes up America with his easy smile and sparkling eyes.
Who doesn't want a chance to color in the teeth of the highest-paid reality TV star, in any color you choose? Let your whims lead you every which way as you scribble on top of Ryan's carefully combed head of gorgeous hair and fantasize about seeing him congratulate Ruben Studdard for the first time, all over again.
5

Celebrity Mugshots: Keeping Up With The Incarcerated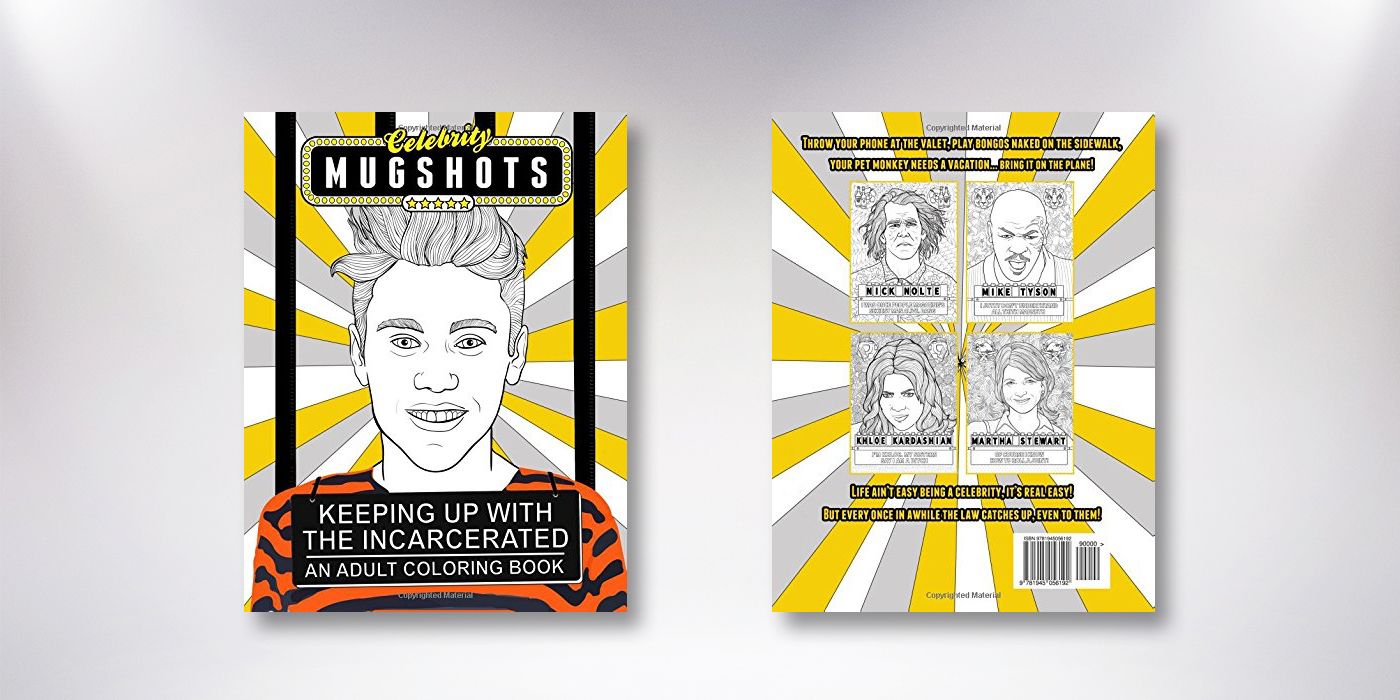 SEE THE PRICE AMAZON
The cover of this book says it all - everyone remembers that familiar viral mugshot of Justin Bieber, grinning mischievously at the camera with an orange outfit visible on his shoulders. Celebrity mugshots of Mike Tyson, Nicole Richie, Nick Nolte, James Brown, Lindsay Lohan, Charlie Sheen and Paris Hilton also appear in this book, among countless other icons who have visited the slammer.
Each celebrity has a unique quote written beneath them, and this lasts for 76 pages of pure schadenfreude-laden fun. If you're obsessed with the moments of misfortune (deserved or otherwise) of the rich and famous, this one is for you.
4

Color Me Swoon: The Beefcake Activity Book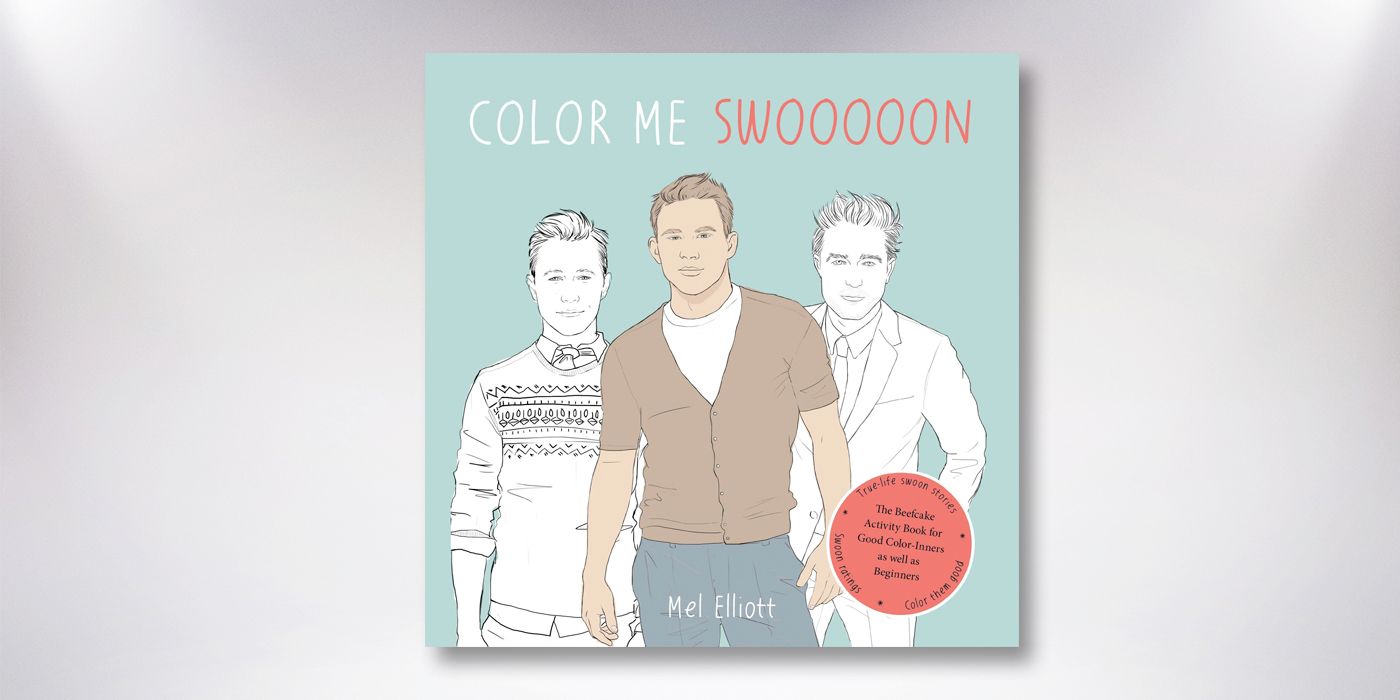 SEE THE PRICE AMAZON
This is a serious activity book. Each beefcake celebrity comes with a short piece of prose about his "lucky beard" or "merriest of twinkles in his eyes," or a quick poem about how he takes care of his mom and plays the ukulele.63 heartthrobs total appear in these pages (if you count all 5 members of One Direction as a single heartthrob), for you to fill them with your own creativity, along with smaller activities for each man, such as crosswords and anagrams.
Featured hot famous guys include Ryan Gosling, Channing Tatum, Idris Elba, Bruno Mars and of course Kevin Bacon, among others. If you like to color while you objectify, pick up a copy.
3

Dead in the Water: The Steve Buscemi Activity Book
SEE THE PRICE AMAZON
This is a pimped-out activity book including puzzles, games, color pages and mazes. The book continually references various iconic roles played by the one and only Steve Buscemi, and the cover is an incomparable image of him on a pool floatie with his arm stretched behind his head.
With 28 pages of entertainment, images appear from Fargo, The Big Lebowski, Ghost World, Reservoir Dogs, The Sopranos and more cinematic masterpieces lucky enough to receive the fine touch of Steve's powerful performances. And whatever you do, always remember, "Just because people want to eat the burger, doesn't mean they want to eat the cow".
2

The Scott Brothers Coloring Book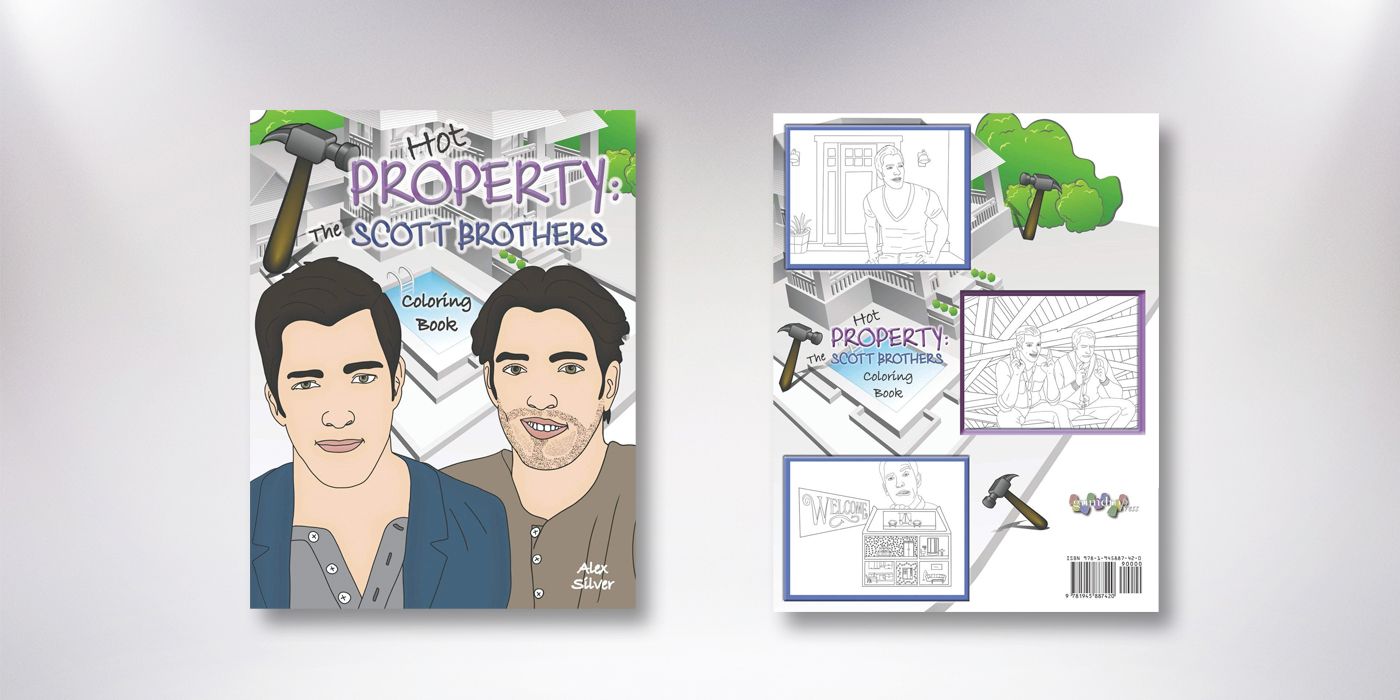 SEE THE PRICE AMAZON
As The Property Brothers, Drew and Jonathan Scott have charmed the hearts of many, through hard work, collaboration, renovations and an acute knowledge of the real estate market. These twins are quintessential HGTV celebrities and in this book, you can color in slightly strange scenes of them on the job, taking quick breaks, or inexplicably holding what appears to be a tiny diorama of a full house.
It's 32 pages and regular 8.5 x 11 inch size paper. Some fans may find these pictures a little too hot to handle, despite the wholesome nature of the brothers' body of work. To be fair, they are known for being a double-trouble duo of pure handsome.
1

Wiz Khalifa's Weed Farm Coloring Book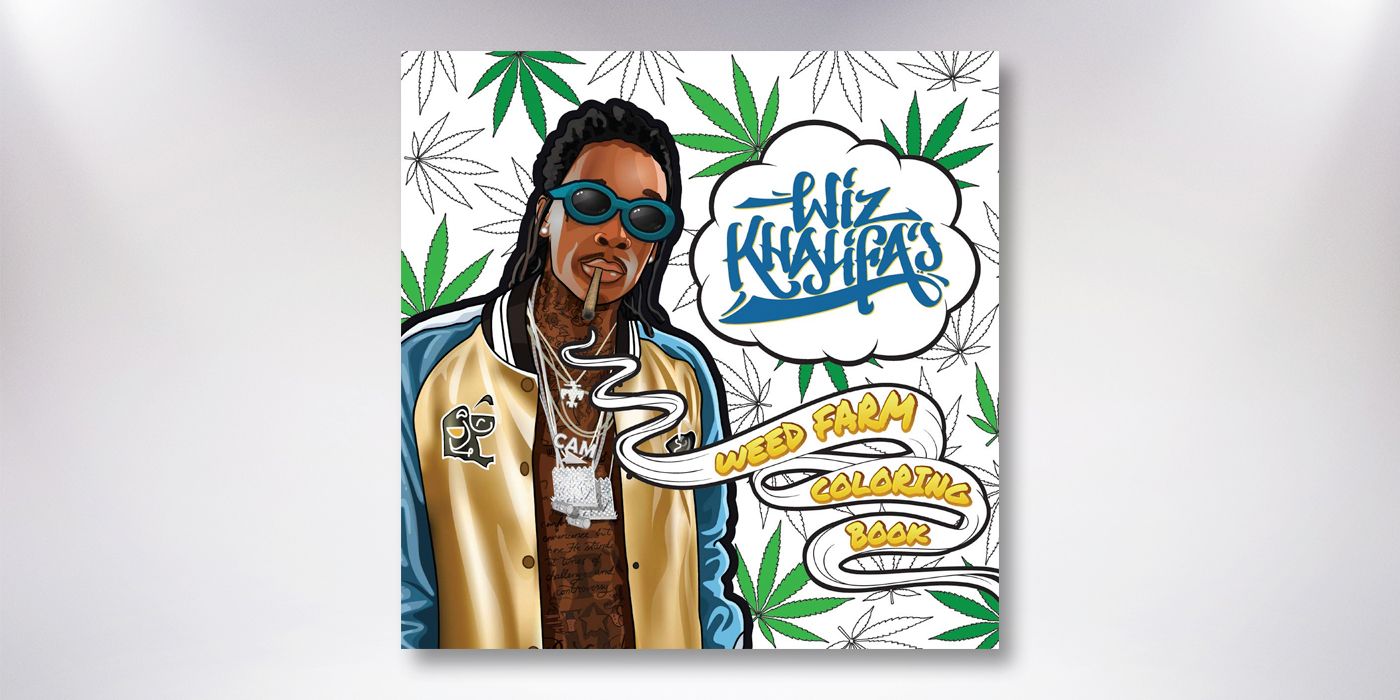 SEE THE PRICE AMAZON
This is the most chill coloring book of the bunch, by far. Unlike most celebrity coloring books which are created by artists with a satirical edge and flair for celebrity depictions, this book is authored by Wiz Khalifa himself. There are weed and Valentine's Day themed pictures, tacos, pyramids and fourth of July themed Statue of Liberty weed pictures.
This is a true journey for a stoner or someone who wants to feel stoned just by leafing through this book. Khalifa himself is a weed entrepreneur and has developed his own brand of cannabis, Khalifa Kush. Join him as he travels through the world from Los Angeles to Amsterdam, pushing green leaves aside as you go.
NEXT: The 10 Weirdest Things MCU Fans Have In Their Homes
We hope you like the items we recommend! Screen Rant has affiliate partnerships, so we receive a share of the revenue from your purchase. This won't affect the price you pay and helps us offer the best product recommendations.