The 10 Best Kids Books For Marvel Fans
Reading is a great way to get kids to spend less time near the screen and more time thinking and challenging themselves. By transporting all their favorite onscreen characters to the colorful pages of these books, your little ones can still get their fix of Spidey, Groot, Captain Marvel and Ant-Man, without the excessive blue light keeping them up at night and asking you to check under their beds for Mysterio.
For the tiny Marvel fan, or for the older Marvel fan who wants to introduce their family to the wonders that exist in the Marvel universe, these books are a great bedtime or anytime event, with no shortage of action.
10

Night Night, Groot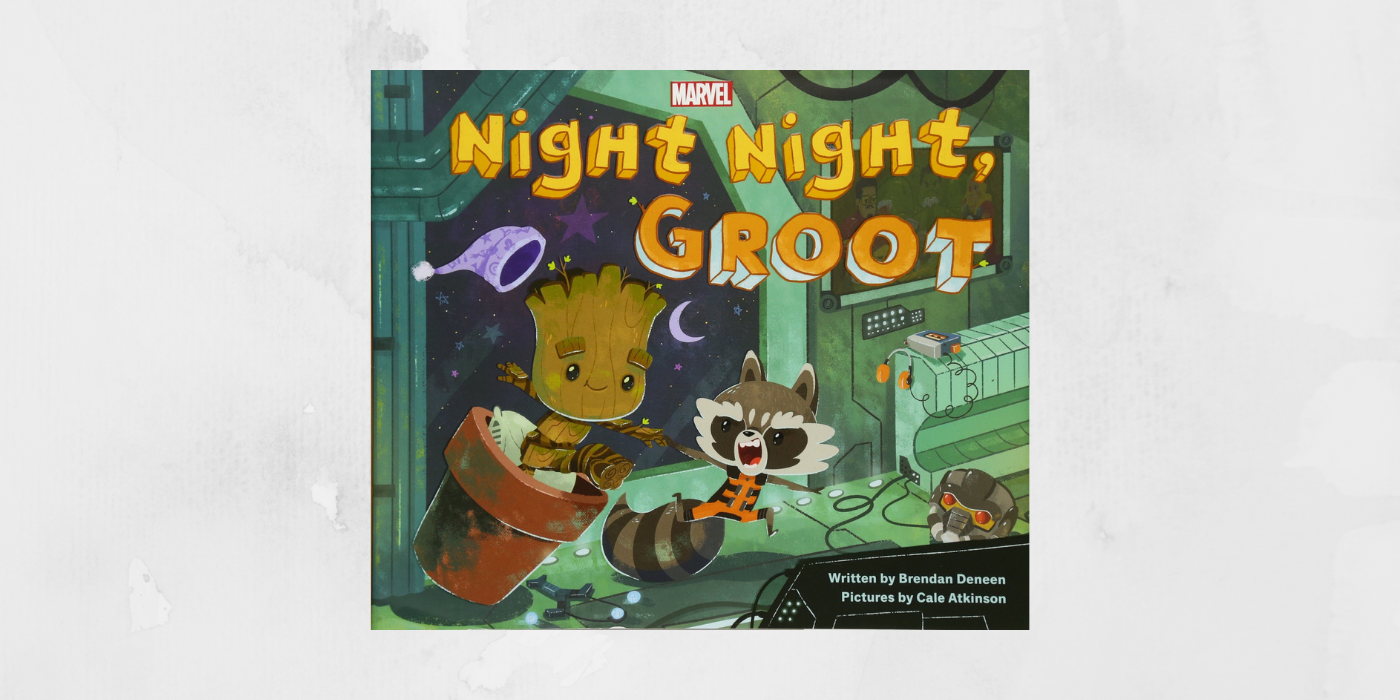 SEE THE PRICE AMAZON
In this 32 page story for readers ages 5 and up, we find Baby Groot in his bedroom, snuggled nice and cozy into his pot, complete with a pillow and nightcap. Groot is being read a bedtime story by Gamora, when suddenly, Rocket Raccoon bursts into the room and demands that Groot stay awake and come with him to save the day.
Characters speak with speech bubbles in true comic book fashion, and the drawings are colorful, cute versions of the Guardians of the Galaxy heroes. This is a story centered around a character who wants to go to bed and is getting progressively sleepier, perfect for lulling small ones to sleep. There is also a look-and-find aspect, as each spread has a little Ant-Man hidden within the illustration.
9

Grow Up, Ant-Man!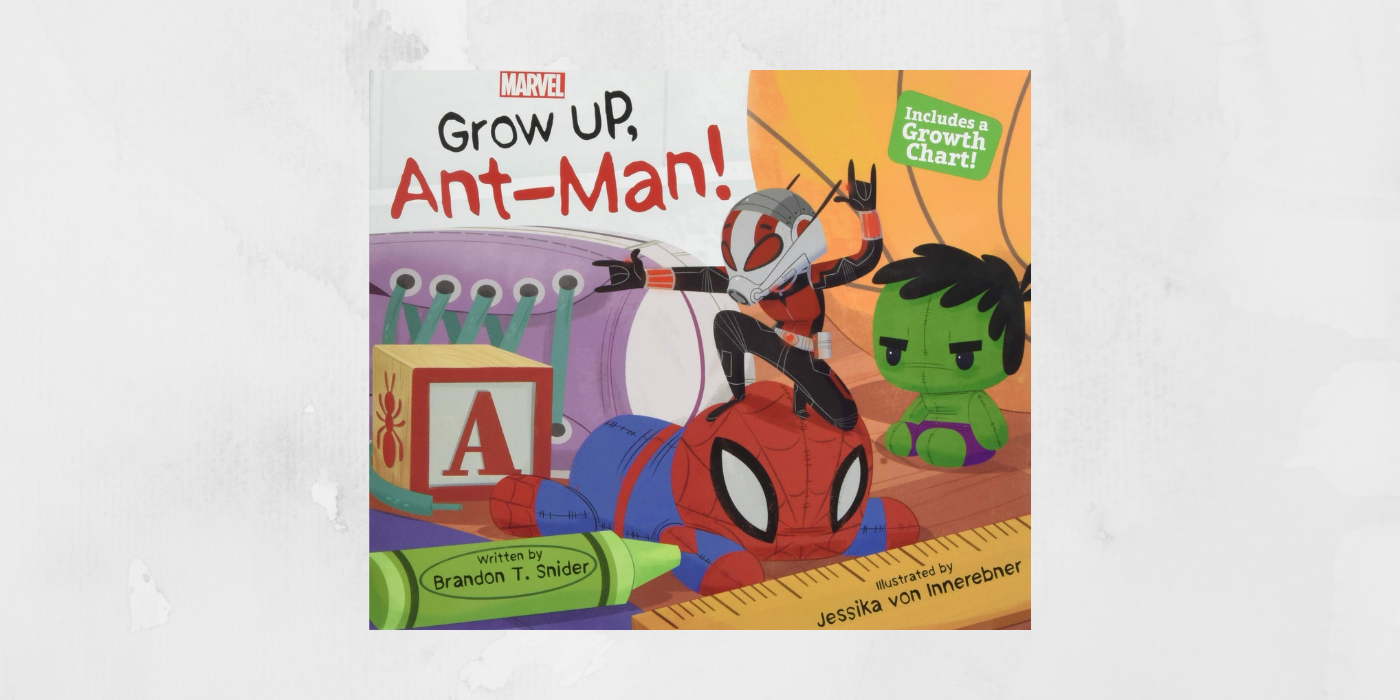 SEE THE PRICE AMAZON
This 32-page book is appropriate for ages 2 - 5. The author is Brandon T. Snider, who wrote the award-winning Dark Night Manual. He's also a comedy writer who has written for and appeared on Inside Amy Schumer, so this book is just as entertaining for the adults as it is for the children. In this story, Ant-Man's daughter, Cassie, wants him to grow up and quit playing pranks on everyone and acting foolish.
This is a bright, happy book with cheerful drawings and a fun journey of Ant-Man eventually growing too big. The repetition of the phrase, "Grow up, Ant-Man!" gives kids something they can participate along with and adds to the fun for non-readers.
8

Marvel Little Golden Book Library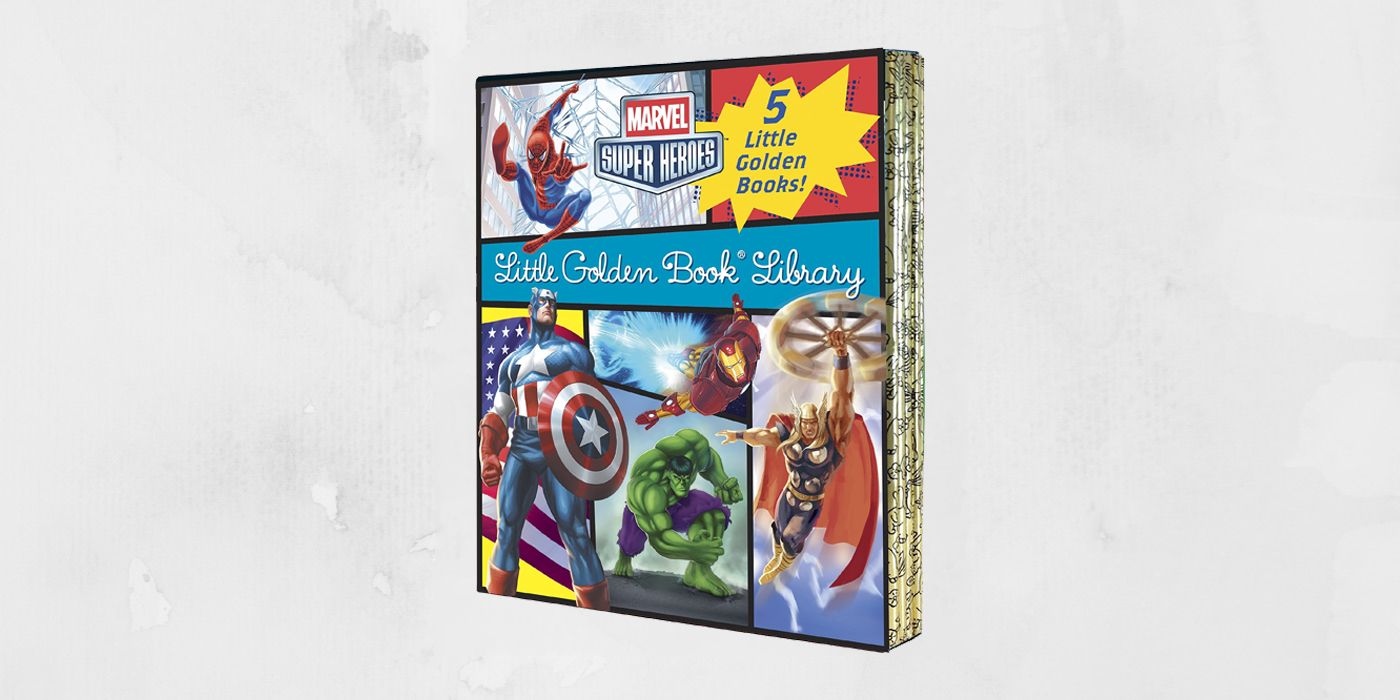 SEE THE PRICE AMAZON
These little Golden Books are all about Marvel superheroes and the villains they defend the world from, with statements about each character. The plots aren't thick; these are more of an introductory set to the world of Marvel and reading material for little fans who are excited to see the pictures of Spider-Man, Hulk and all of their other favorites.
Children aged 2 - 5 will enjoy this boxed set, which includes 5 different Golden Books with stories about different heroes - Spider-Man, Hulk, Iron Man, Captain America, and the Avengers. Little Golden Books are a nostalgic part of a lot of childhoods and this is a great way to make them a part of your child's life.
7

Marvel's The Avengers Storybook Collection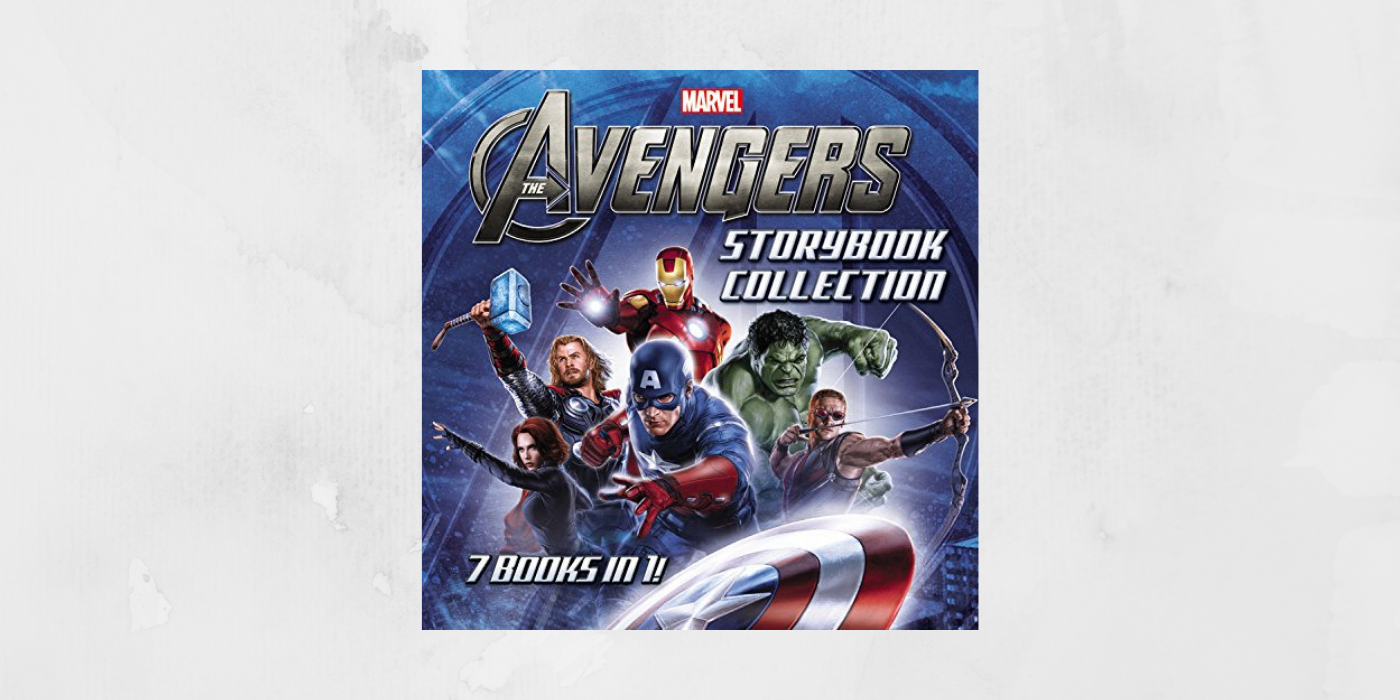 SEE THE PRICE AMAZON
This 192-page collection includes 7 short stories featuring different superheroes - Iron Man, Captain America, Thor, Hulk, Hawkeye, Black Widow, and Nick Fury. These stories are great for ages 4-8 and are accompanied by full color, bright illustrations depicting lots of action and adventure.
The hardcover and thick pages make it easy to keep the book in working shape, even if it becomes a very well-loved favorite. The book makes a great introductory gift for a youngster who might find their favorite hero within the pages or a fun treat for a kid who can't get enough of Marvel.
6

Avengers Storybook Collection - Second Edition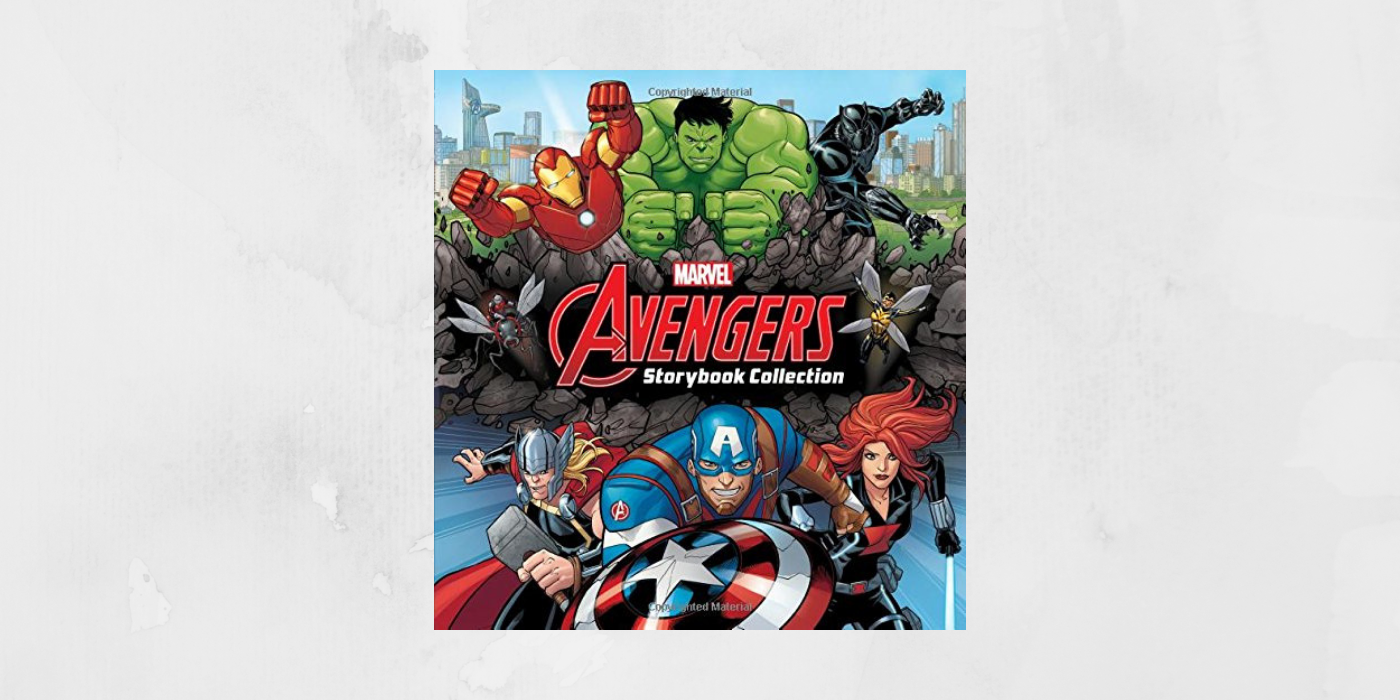 SEE THE PRICE AMAZON
The second edition of the Avengers Storybook Collection features 304 pages of storytime, with bright illustrations of tons of Marvel characters. The stories revolve around different heroes each time, including Captain America, Iron Man, Hulk, Thor, Black Widow, Ant-Man, Black Panther, and more.
This is a hardback book and appropriate for ages 6-8. The stories are simplified for new and early readers, so there isn't too much-complicated language or plot to maneuver around. These make for great quick bedtime stories to leave fans dreaming about saving humanity. If your reader liked the first collection, they'll love this new edition and will reread it again and again.
5

Captain Marvel: What Makes a Hero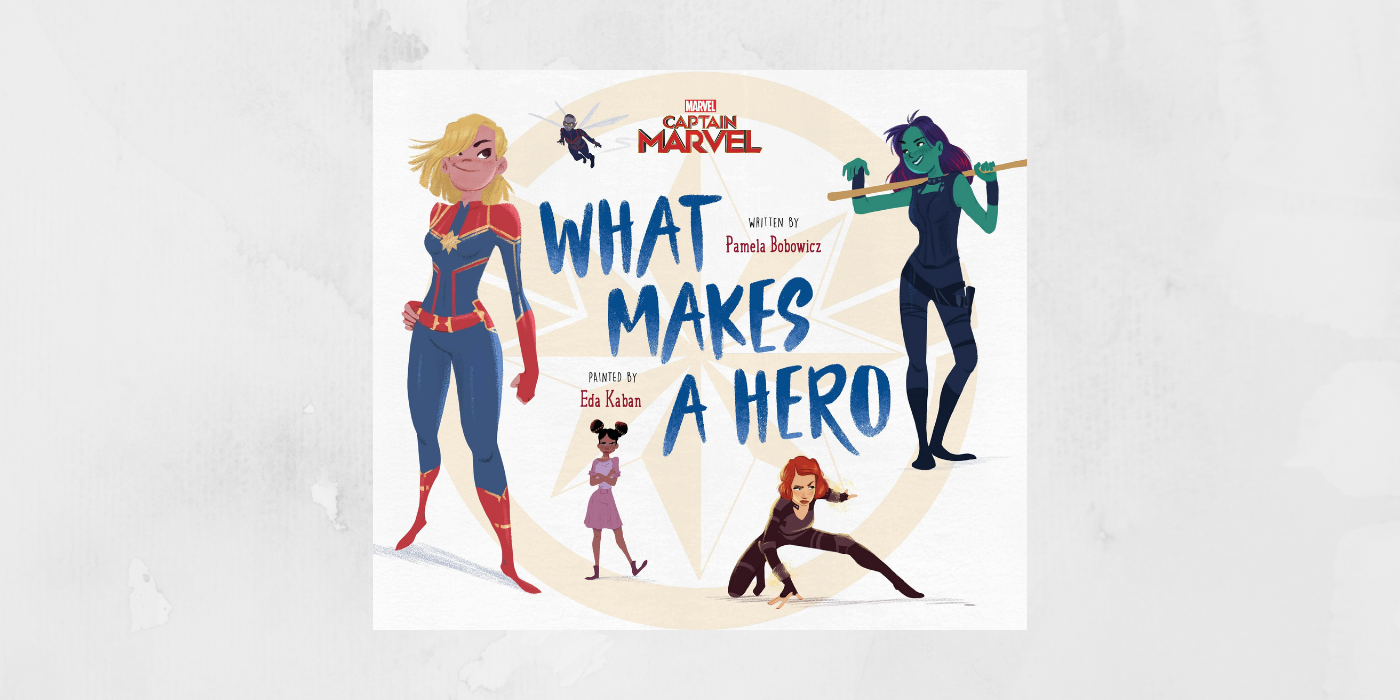 SEE THE PRICE AMAZON
After Captain Marvel and Black Panther swept audiences off their feet with strong, popular female heroes, fans (especially young, female fans) are looking for more superhero content that revolves around women. This 32-page book for ages 4-8 introduces readers to Marvel females such as Captain Marvel, Shuri, Gamora, Black Widow, Nebula, and more.
The writing discusses different traits that make a hero, and the painted illustrations feature female heroes in full color. This book is an empowering gift for a girl or any child who loves Marvel but would like a little more girl power to be included in their fandom.
4

Spider-Man, Spider-Man!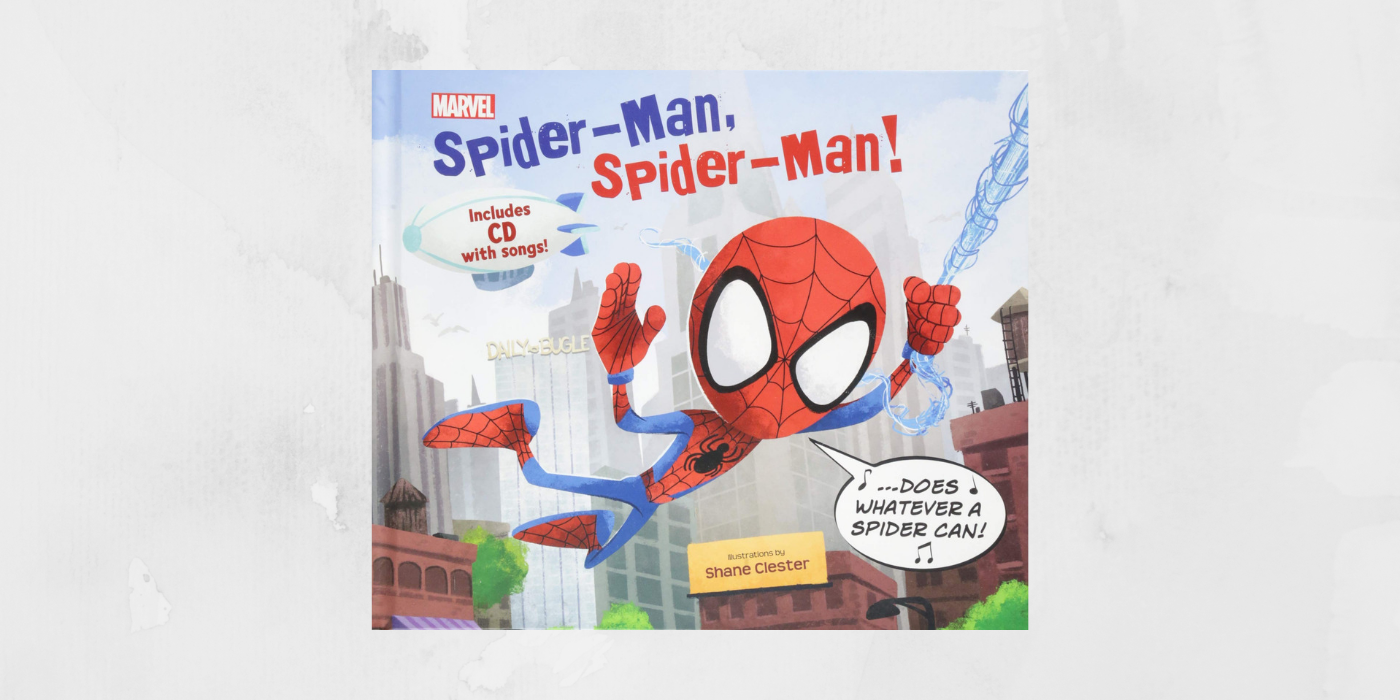 SEE THE PRICE AMAZON
The classic 1960s song from the original Spider-Man show is what makes up the text of this book, with the lyrics of the theme song stretching from cover to cover, alongside colorful illustrations that match the words. The book also comes with a bonus - a CD that plays the song, as a version with music only so youngsters can sing along karaoke-style, and as a second version with the lyrics included.
This is a great kids' song that children will enjoy memorizing the words to, and the CD comes in handy on car rides where entertainment is a national emergency.
3

Captain Marvel Little Golden Book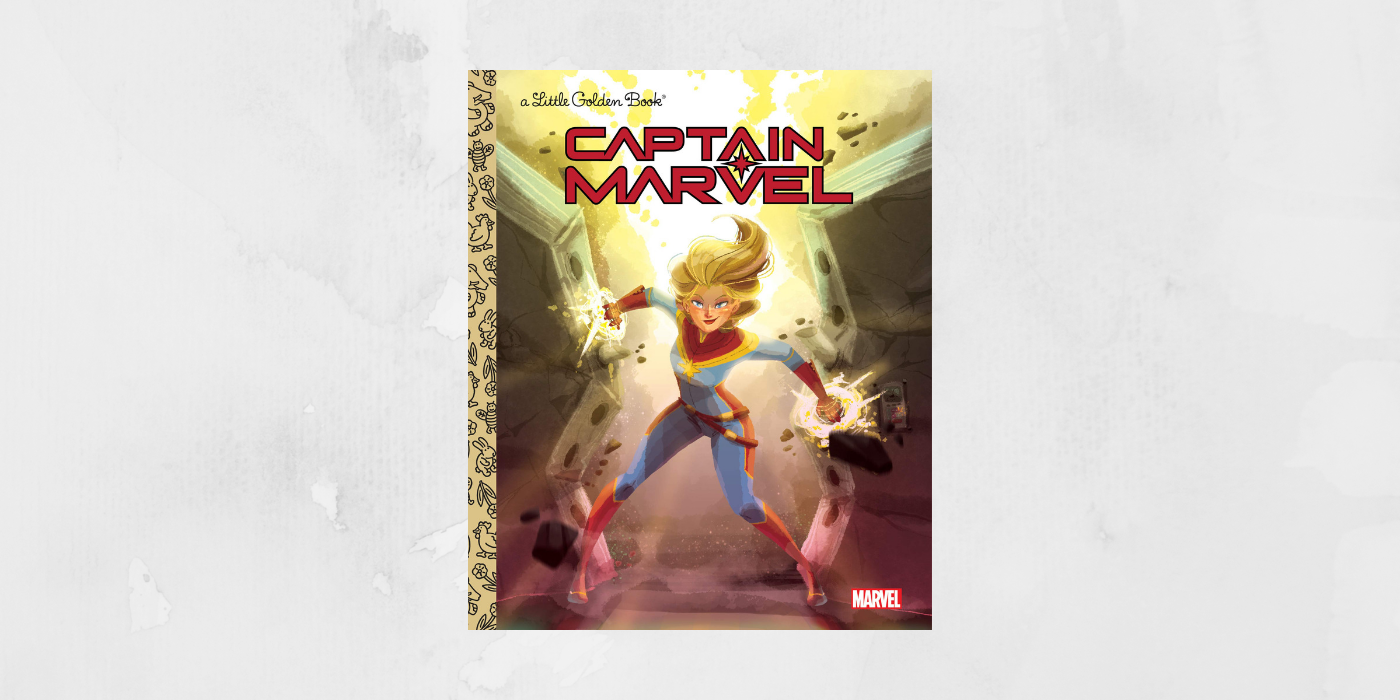 SEE THE PRICE AMAZON
Hot on the heels of the 2019 released film, Captain Marvel mania is sweeping the world as children everywhere imagine themselves flying through space, peacemaking and protecting planet Earth. In this Little Golden Book, Captain Marvel fights aliens who are attacking our planet, using her powers of superhuman strength and space flight.
The book explains Captain Marvel's origins and also introduces children to her surrounding characters, be they allies or enemies. Little Golden Books are essential to any children's library and spark warm and simple memories for most parents of their own collections. This is 24 pages long and makes a great gift for ages 2 - 5.
2

Rocket to the Rescue! Little Golden Book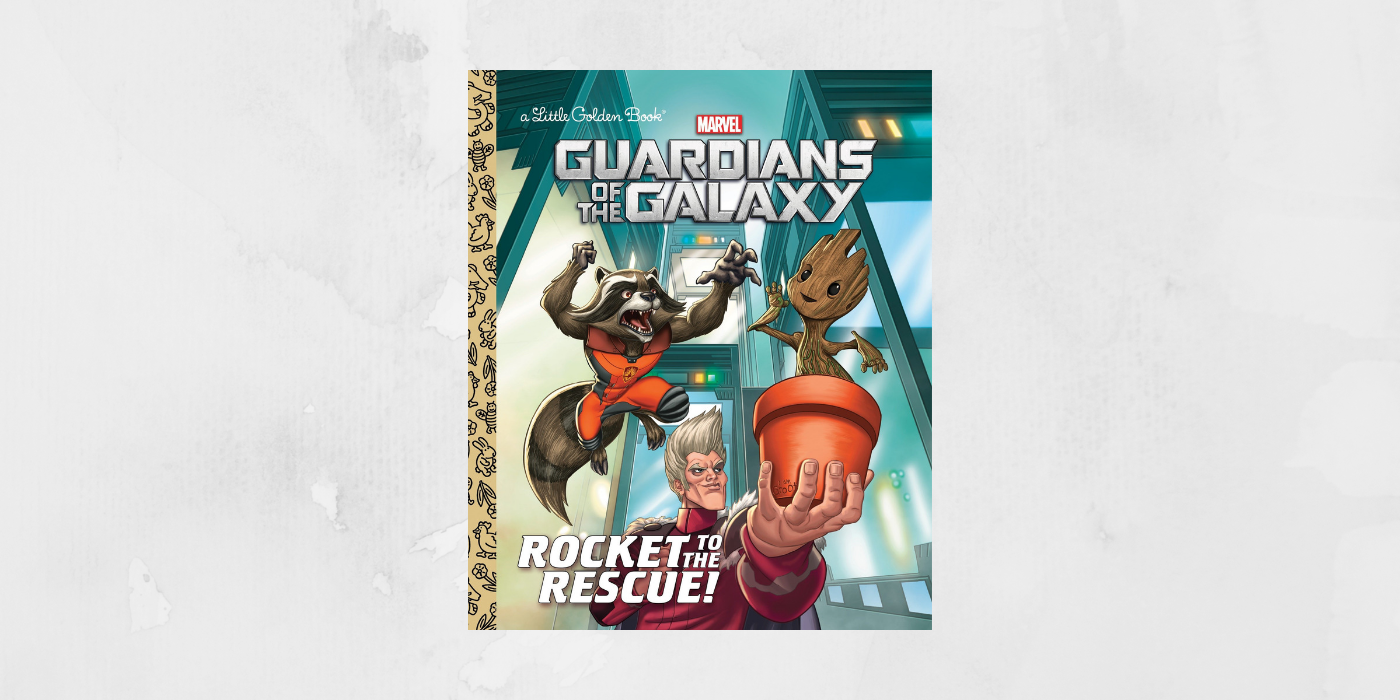 SEE THE PRICE AMAZON
This is another Little Golden Book, such an important part of the reading journey for a youngster and still looks great on a shelf as the classic gold trim appears down the spine. This book features Rocket Raccoon, with his friends Star-Lord, Groot, Gamora and Drax who must mobilize quickly when a mysterious, cloaked figure steals Groot and runs away with him!
This story will capture a child's imagination as the Guardians zoom through space on their ship and save the day (and their friend) with teamwork and bravery. This is a great book for ages 2 - 5 years, though the content may be a bit scary for some kids who would worry about a little friend being stolen.
1

Thor Vs. Hulk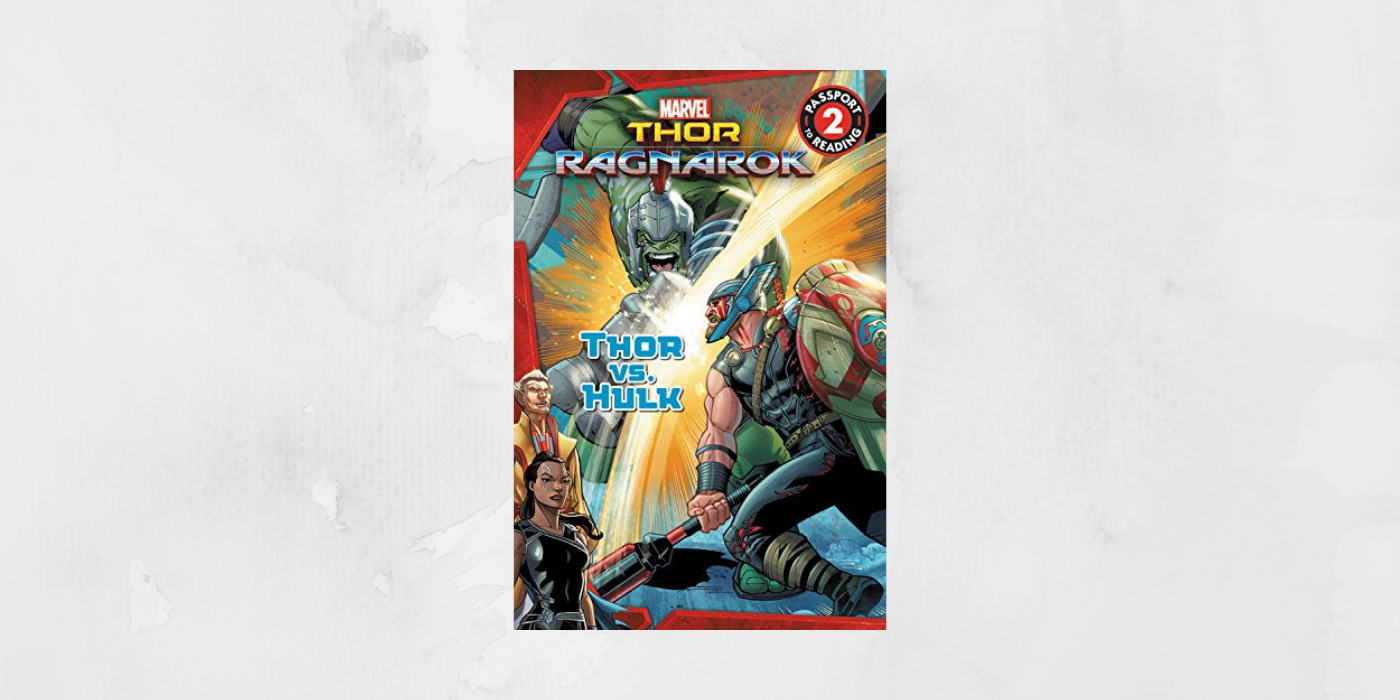 SEE THE PRICE AMAZON
This 32-page book is based on the 2017 film, Thor: Ragnarok. Images are strong and colorful, done in a comic book style as opposed to a cutesie version of the characters. Fans of the film will enjoy reading this book and it has a bit more of a mature feel for slightly older readers.
In this story, Thor is trapped across the universe while his brother Loki has taken over Asgard. To get back and save his home, Thor must face the green guy himself, the Hulk. This is great for children aged 4-8 years old.
NEXT: The 10 Best MCU Art Books, Ranked
We hope you like the items we recommend! Screen Rant has affiliate partnerships, so we receive a share of the revenue from your purchase. This won't affect the price you pay and helps us offer the best product recommendations.