The 10 Best Deadpool Funko Pops, Ranked
Comic books, and by extension, the collection of comic memorabilia, has become increasingly mainstream over the last few years, which is in large part due to the continued success of comic book adaptations on the big screen. And one of the most mainstream collectibles is without a doubt Funko Pop!'s unique line of vinyl figures of all kinds for every kind of fan.
Funko fans are delighted every year with new releases of their favorite pop culture characters, with some popular characters receiving more variations than others. One character in particular with a huge collection of Funko vinyls is Marvel's Deadpool, who's found popularity in comics and on the big screen. Today we are going to take a look at the best Deadpool Funkos available to fans.
10

CHEERLEADER DEADPOOL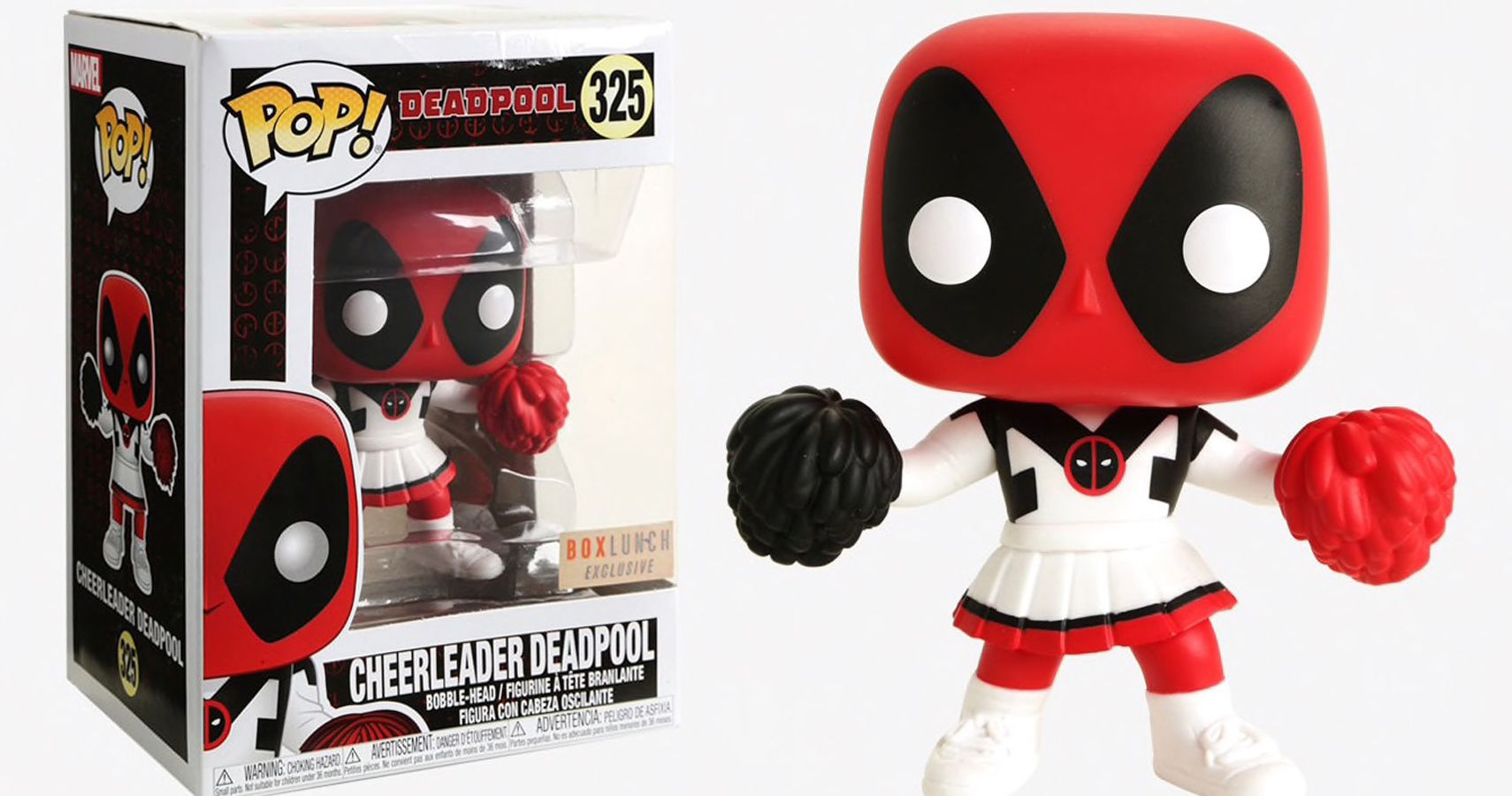 SEE THE PRICE AMAZON
Deadpool is so versatile! Seriously, the character has an iconic look that can be represented in so many ways, as we see with the Cheerleader Deadpool Funko. Not only does the Funko feature a dynamic pose to stand apart from the rest of the crowd, but the bright white of the cheerleader outfit separates the black and reds of the costume (and pom poms) perfectly.
Cheerleader Deadpool is a favorite of cosplay enthusiasts and we've seen Deadpool suit up before in the comics, so it's exciting to finally be able to own a version of Cheerleader Deadpool to join the growing Funko army. Give Me a D! Give me an E! Give me an A! You get the idea.
9

DEADPOOL IN ROBE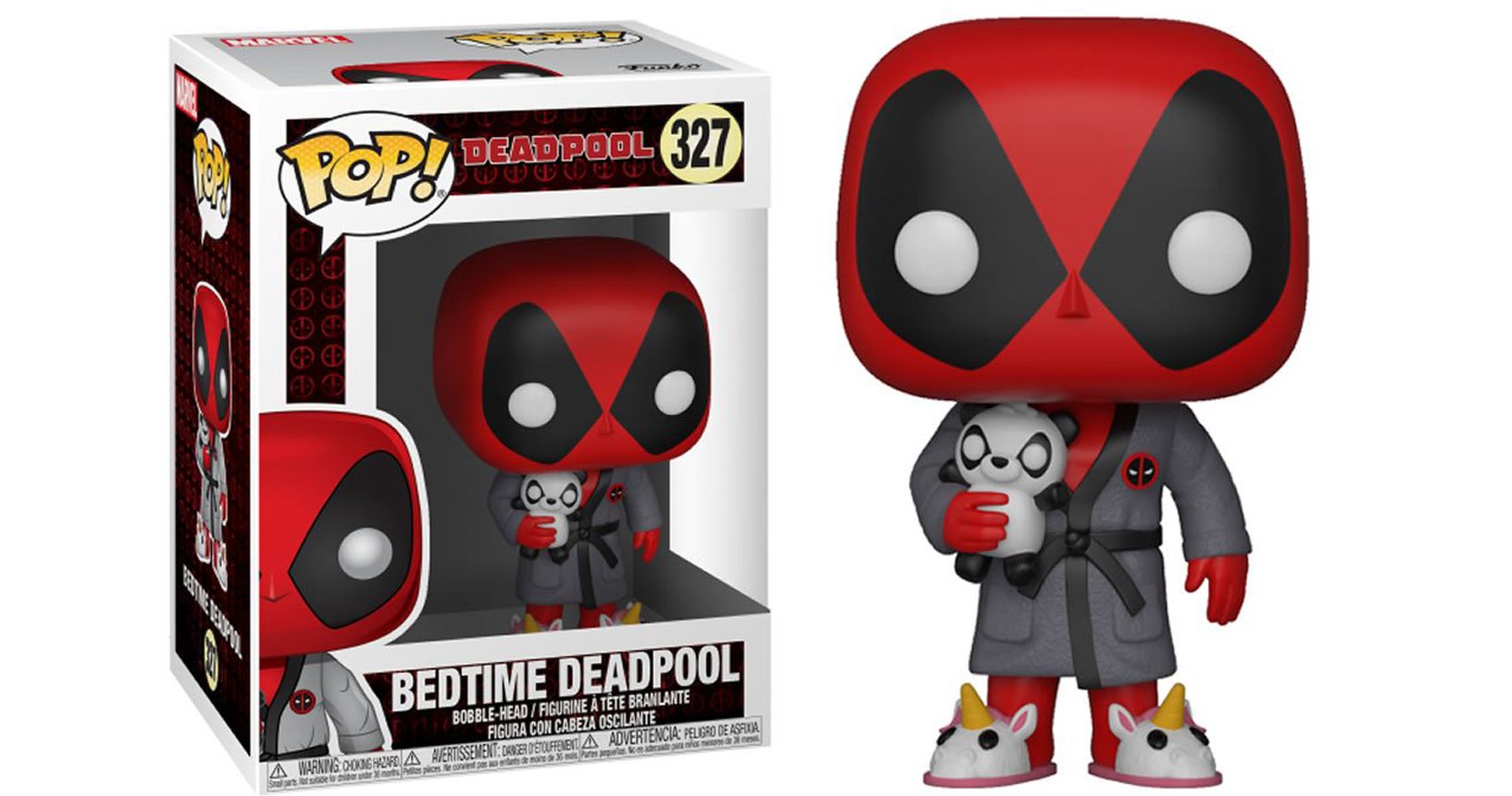 SEE THE PRICE AMAZON
While it may initially seem weird to picture a deadly mercenary with tumorous skin as cute, Deadpool in Funko form is generally adorable. Even when seeing the Merc-with-a-Mouth enjoy a little relaxing downtime, Funko takes every chance possible to increase Deadpool's adorableness to overload.
Sporting classy eveningwear that "Hef" would be proud of, Deadpool in Robe from Funko includes a few key accessories for Deadpool in his downtime alongside the monogrammed robe. Fuzzy Unicorn slippers and a Panda plushy make this Funko a must-have for any Deadpool fan.
8

PANDAPOOL
SEE THE PRICE AMAZON
Speaking of Pandas, there exists a very unique version of Deadpool in the Marvel Multiverse. Residing on Earth-TRN312, Deadpool is actually an anthropomorphic Panda merc known as Pandapool, who joined the multiversal Deadpool Corps against the Evil Deadpool Corps in Deadpool Kills Deadpool by Cullen Bunn and Salva Espin.
Funko Pop!'s Pandapool figure looks fantastic and manages to capture both the cute and the ferocious sides of Pandapool, who became a favorite alternate reality version of Deadpool. This is despite only appearing for a couple of issues before his tragic death in battle alongside other Deadpools.
7

DEADPOOL CLOWN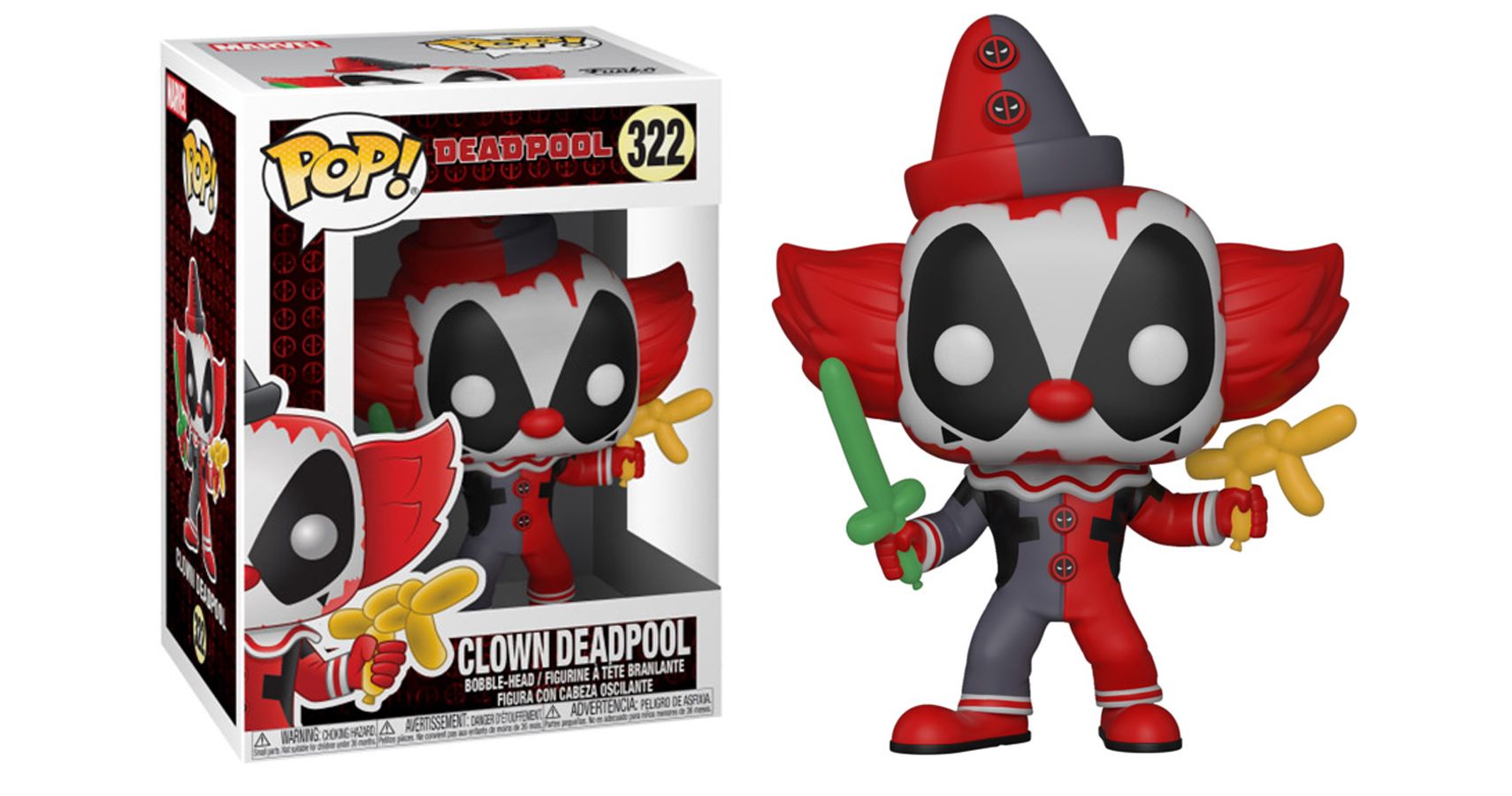 SEE THE PRICE AMAZON
Evil clowns have been a mainstay of horror pop culture for years but have become increasingly prevalent following real-life creepy clown sightings and the release of It: Chapter One, which starred the eternally frightening Pennywise the Dancing Clown. It's no surprise then that Deadpool would get in on the fun as well.
Funko's Deadpool Playtime lineup released a number of interesting figures, with Deadpool Clown perfectly showcasing the ingenuity of the Playtime figures. While not instantly recognizable as a Deadpool figure, the various logos and grease-painted facemask shine in this variant, with the gun and sword balloon animals sealing the deal for any fans of evil clowns.
6

CHICKEN SUIT DEADPOOL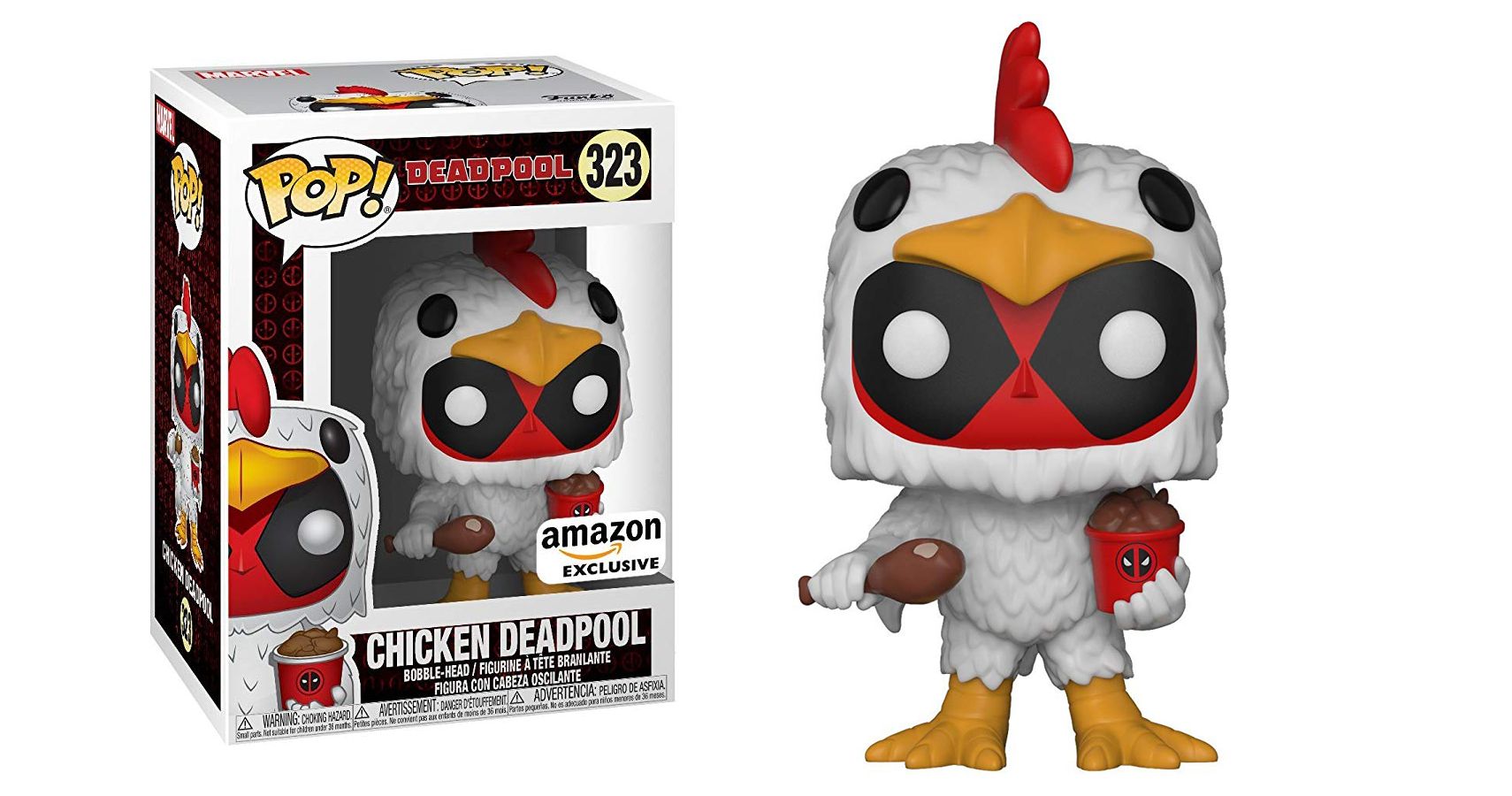 SEE THE PRICE AMAZON
One of the greatest strengths of any Funko Pop! line of vinyls is the variety of figures, considering most Funkos could be easily made with the same mold. It's that dedication to variants that keeps collectors comic back for more, and the Chicken Suit Deadpool is a great example of that.
Chicken Suit Deadpool is fairly self-explanatory and features a unique mold of the Merc-with-a-Mouth wearing a chicken suit. The suit's feathers and detailed feet would be enough to put this Funko on the list, but the fact that Deadpool is holding a bucket of chicken while eating a drumstick takes this figure to another hilarious level.
5

MERMAID DEADPOOL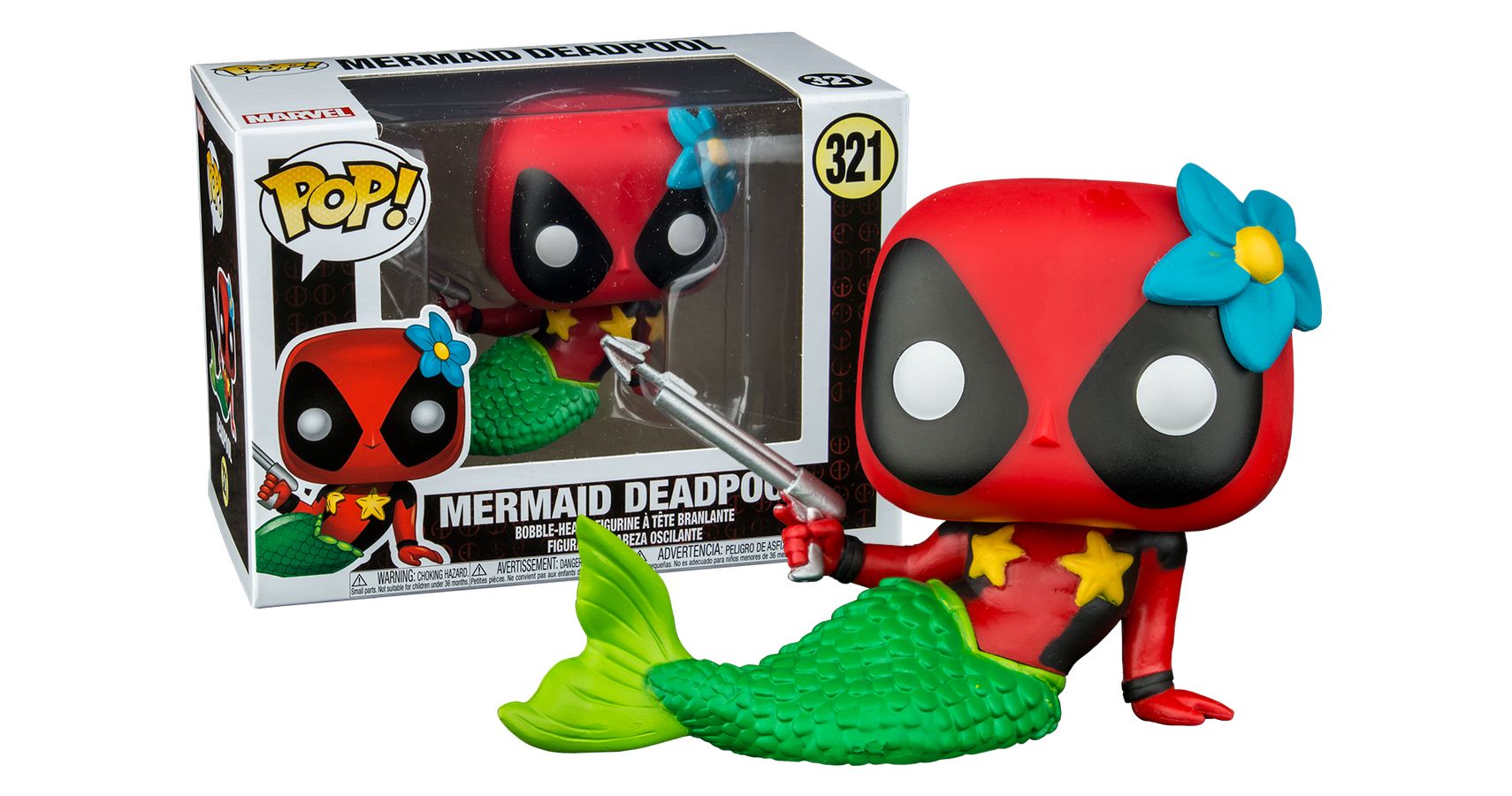 SEE THE PRICE AMAZON
What makes a Funko? Really, with so many versions of different characters that even includes Funko dragons from Game of Thrones, what is it that makes a Funko so unique? As we can see in the unique release of Mermaid Deadpool, it has to be that cute blocky head atop that tiny body.
Mermaid Deadpool features the unmistakable blocky head of Deadpool, yet the fishified body of a mermaid that provides one of the most unique versions of Deadpool Funko has ever released. The full costumed Deadpool not only features a finned lower half but goes all in with a seashell bikini and speargun to further entice fans of both Deadpool and mermaids.
4

WIZARD DEADPOOL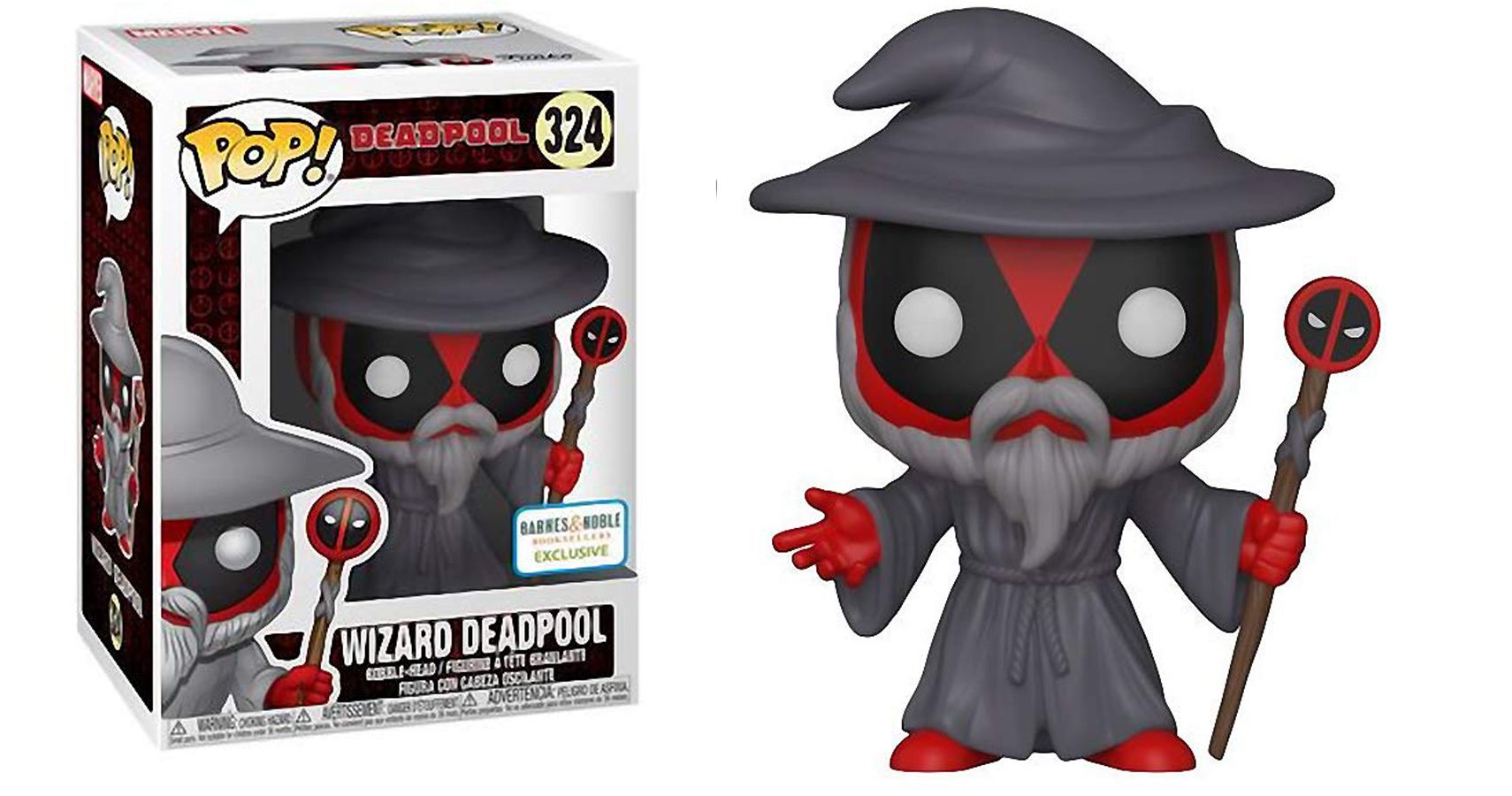 SEE THE PRICE AMAZON
Thou shalt not pass... this great Funko up! Deadpool in full wizard regalia is definitely going to be a big draw to fans of the Lord of the Rings trilogy, despite no actual connection to Tolkien's legendary trilogy. But if fans were looking for a Deadpool and Gandalf mashup, look no further.
Not only does Deadpool look great with a greyed out beard, but his wizard staff is even topped with the iconic Deadpool logo and a signature "Come at me, bro" stance that separates this winner from the losers. Wizard Deadpool was a Barnes & Noble exclusive and featured a rare choking hazard warning, which Deadpool would no doubt approve.
3

DEADPOOL THE DUCK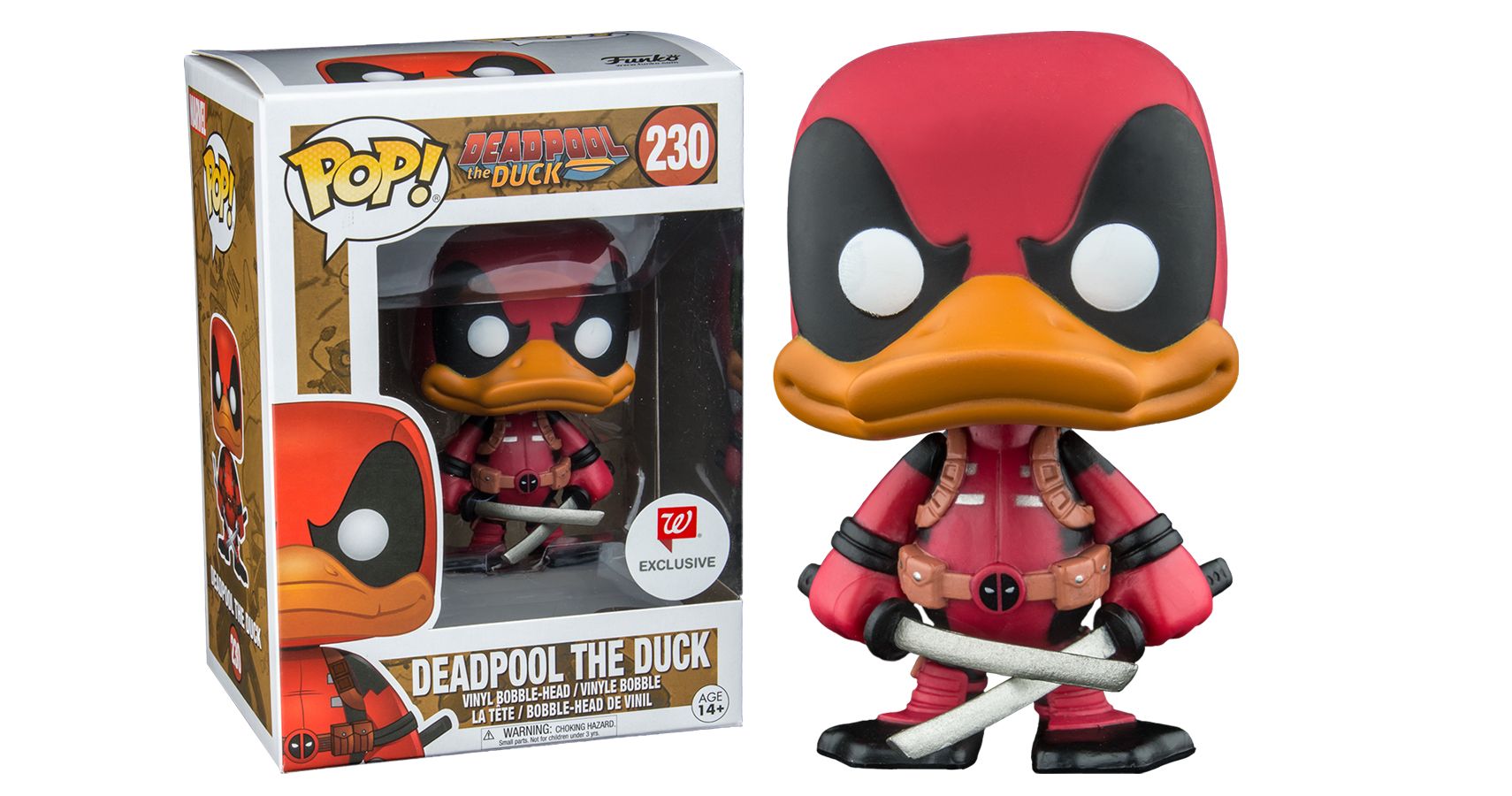 SEE THE PRICE AMAZON
We've seen Pandapools and Mermaid Deadpool's, but no animal mashup can compare to the beauty and glory that is Deadpool the Duck! The costumed anthropomorphized duck comes complete with dual swords and a duckbilled sneer that perfectly suits the character.
Believe it or not, Deadpool the Duck hails right from the comics, as first seen in Deadpool the Duck #1 from Stuart Moore and Jacopo Camagni. The comic series saw Deadpool and fan-favorite character Howard the Duck stuck hilariously sharing the same body, though their unique situation did not last long.
2

BOB ROSS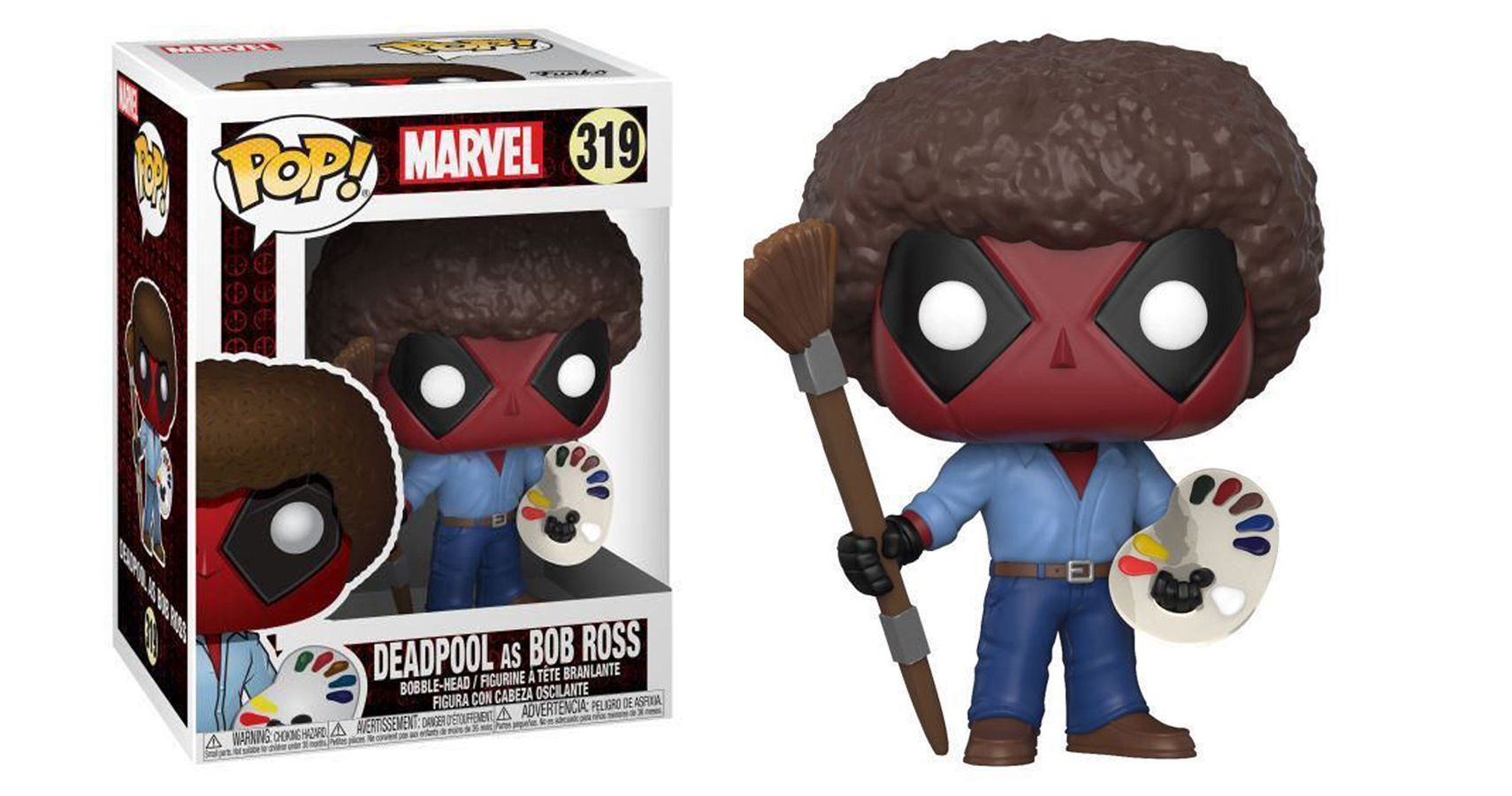 SEE THE PRICE AMAZON
No Deadpool Funko list is complete without the Joy of Painting host with the most, Bob Ross. Ross hosted the long-running and cult favorite painting series on public television for years and was a staple of 80s and 90s television which led to his popularity resurgence on the internet today.
Deadpool famously donned the Bob Ross outfit for a Deadpool 2 teaser, which revealed almost nothing about the film. The teaser featured Ryan Reynolds as Deadpool as Bob Ross painting a Thanksgiving scene that featured the stars of Deadpool 2. Thankfully Funko Pop! has immortalized that moment with their Bob Ross Deadpool figure.
1

SAMURAI DEADPOOL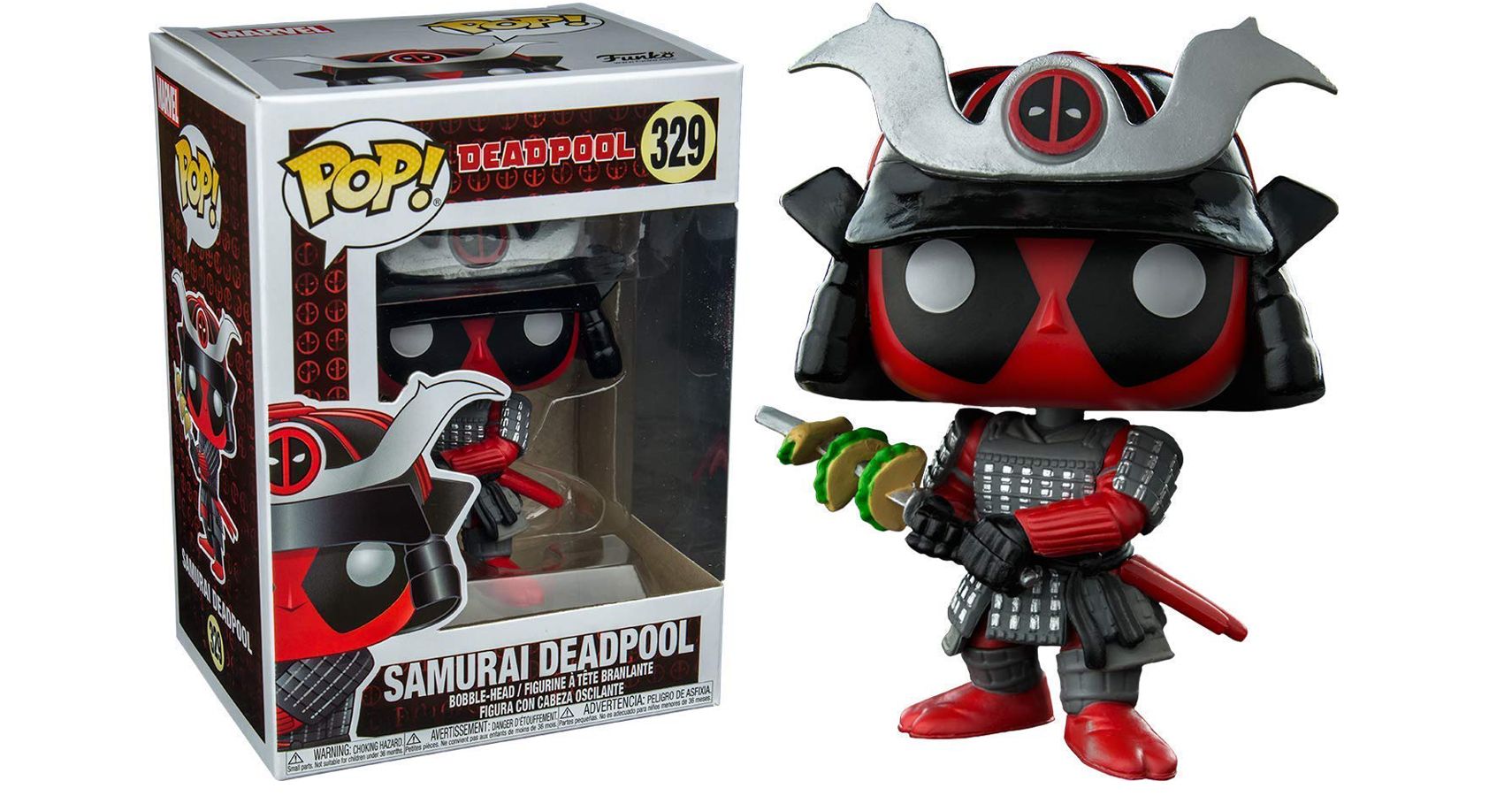 SEE THE PRICE AMAZON
As we've discussed throughout this list, variety is the key to Funko's expansive roster of figures, which is why their Samurai Deadpool vinyl tops our list. Not only is anything Samurai instantly cooler, but Deadpool as a Samurai feels so ridiculous we just have to have it!
As always it's the little additions that really make this figure stand out, from the Deadpool logo on his helm to the sword full of tacos (no chimichangas?). However, it's the dedication to detail in the figure's lightweight folding armor, known as tatami gusoku, that should really impress collectors.
NEXT: The 10 Best Disney Funko Pops, Ranked
We hope you like the items we recommend! Screen Rant has affiliate partnerships, so we receive a share of the revenue from your purchase. This won't affect the price you pay and helps us offer the best product recommendations.