Terminator 6 Budget Is $160-$200 Million (Currently), Says Arnold Schwarzenegger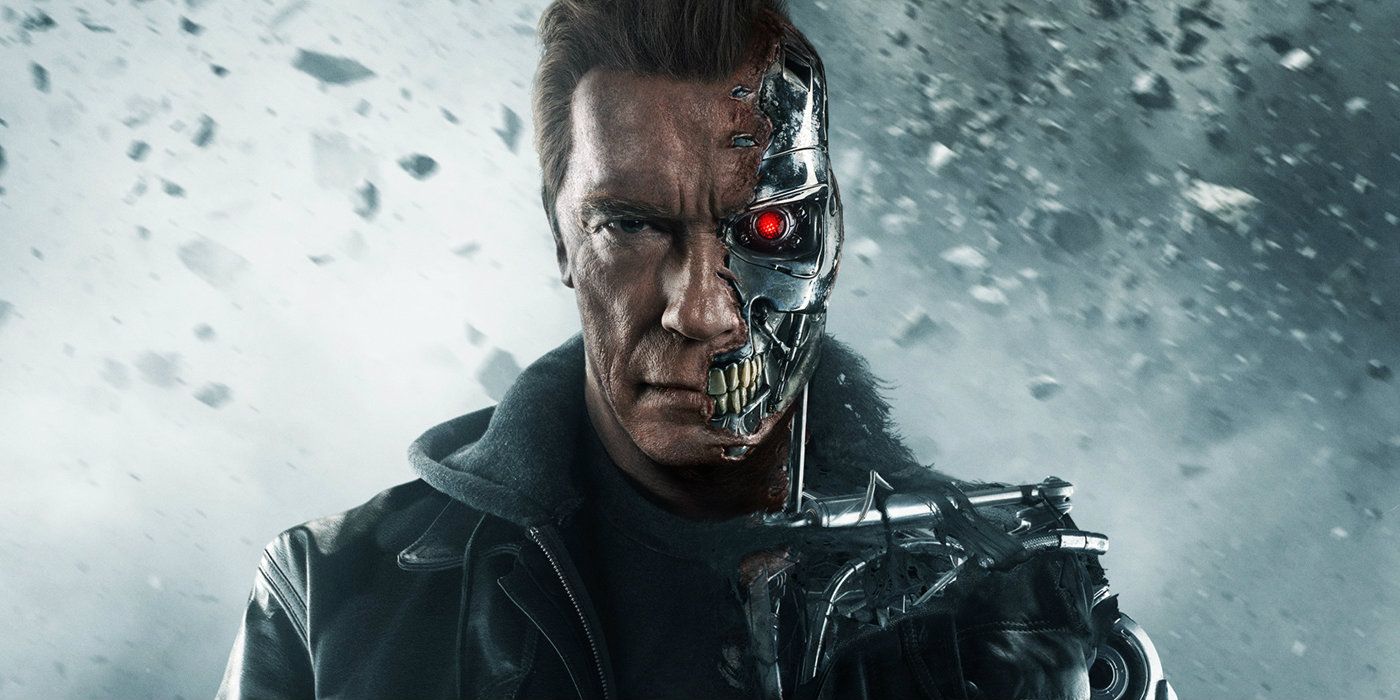 According to star Arnold Schwarzenegger, Terminator 6 currently has a budget of between $160 and $200 million. The upcoming Terminator sequel, a direct follow up to Terminator 2: Judgment Day that will ignore the last three films in the franchise, sees Schwarzenegger re-teaming with his old Terminator co-star Linda Hamilton.
In addition to Schwarzenegger and Hamilton, Terminator 6 - whose working title was recently revealed to be Terminator: Dark Fate - will also feature a new protagonist played by Natalya Reyes as well as a new Terminator played by Gabriel Luna. Tully star Mackenzie Davis is also on-board as a character named Grace, a soldier-assassin from the future who may be a human/cyborg hybrid. James Cameron has returned to the series as producer, with Deadpool's Tim Miller in the director's chair.
Related: Every Terminator 6 Update You Need To Know
Speaking to the website TheArnoldFans.com during an appearance at the recent Arnold Sports Festival in Columbus, Ohio, Schwarzenegger himself went into some depth while discussing Terminator 6. Obviously Schwarzenegger didn't give away any big plot reveals, but he did unveil one piece of potentially interesting information: the new film's budget. According to Schwarzenegger, the movie has thus far cost anywhere between $160-200 million, and that's with work still left to do. Schwarzenegger says he's seen 15 minutes of the movie and the footage "looked great."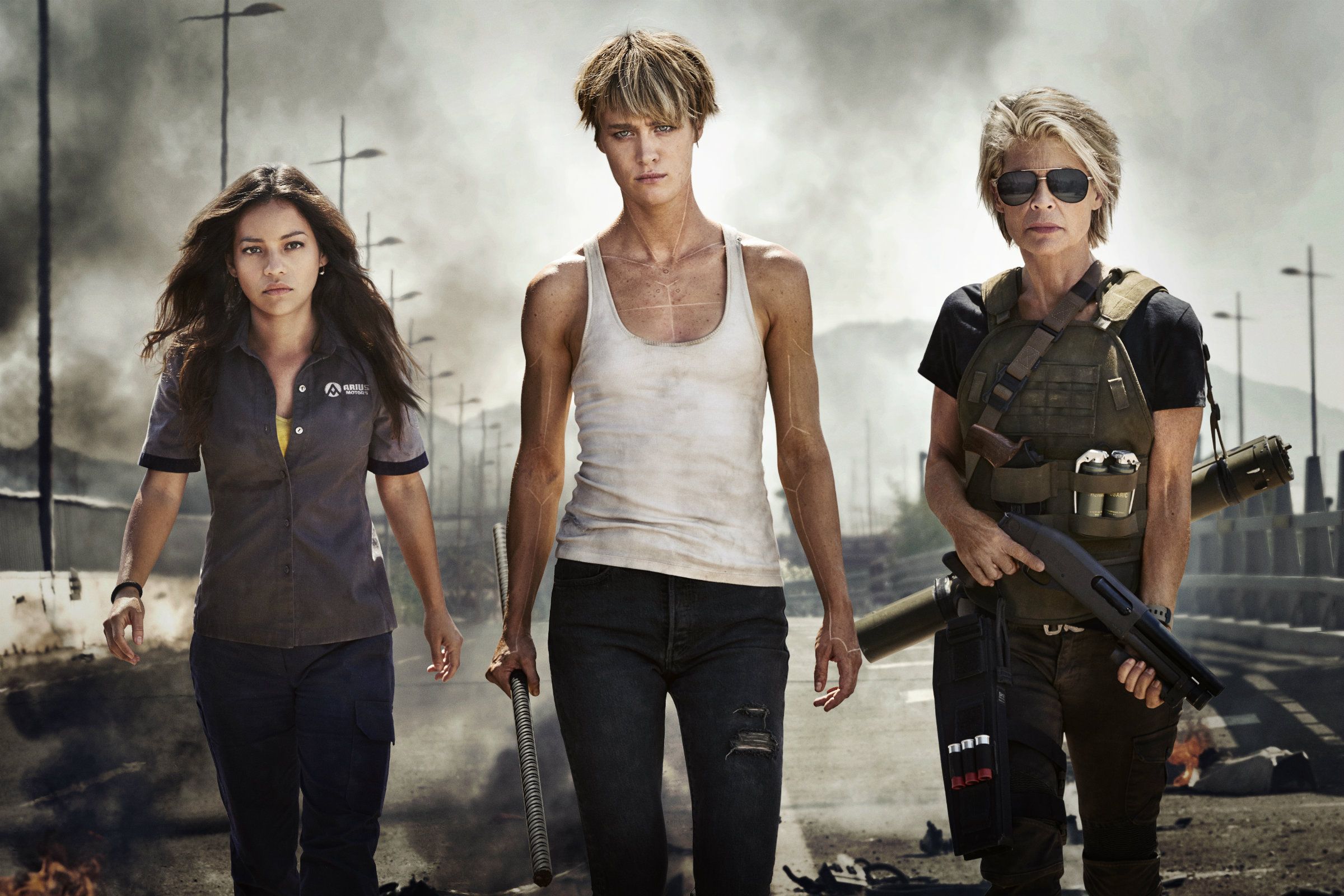 As far as producer Cameron's day-to-day input into the film, Schwarzenegger said that even though Cameron is heavily involved in making his Avatar sequels, he still managed to take a hands-on approach to Terminator 6. He said:
"Terminator is kind of his baby so he does get involved in the filming so there were interesting discussions about which direction to go with a certain scene or how the dialogue should finish or what the certain look should be of an individual and all that stuff so there was a big collaboration between Jim and Tim Miller. I feel it was in good hands with both of them."
Schwarzenegger also called Miller a "pleasure" to work with and described him as an "expert" when it comes to dealing with special effects and stunts. Miller of course directed Deadpool before jumping on board the next Terminator film.
As for Schwarzenegger's revelation about the movie's budget, there's no doubt that the film has crept up into a very steep range, now looking like it may exceed $200 million (and that's not counting marketing costs). By comparison, the original Terminator cost just $6.4 million in 1984, and of course went on to become a cult hit. Terminator 2: Judgment Day ramped up the budget to $102 million, which at the time was astronomical, but still turned a tidy profit with $520 million in worldwide grosses. Costs went even wilder on Terminator 3: Rise of the Machines, which came in at $200 million, ultimately taking in $433 million globally. The $200 million mark was also reached by 2009's Terminator Salvation, but box office returns sagged to just $371 million worldwide. The last Terminator film, Terminator: Genisys, dialed things back to $155 million budget-wise and managed to gross $440 million worldwide.
While $200 million is not an unusual budget for a Terminator film - or indeed for Cameron, who has spent his career pushing movie costs higher and higher - it is somewhat surprising to see the budget climbing that high given the diminished returns for the franchise over the last few installments. Terminator 6 will have to be a pretty major hit to break even with production costs potentially soaring over the $200 million range, and if the film doesn't do well, it seems unlikely it will fulfill Cameron's wish to spawn more sequels centered around the new characters.
Source: TheArnoldFans.com