Supergirl Season 4 Trailer Reveals Best Look Yet At Agent Liberty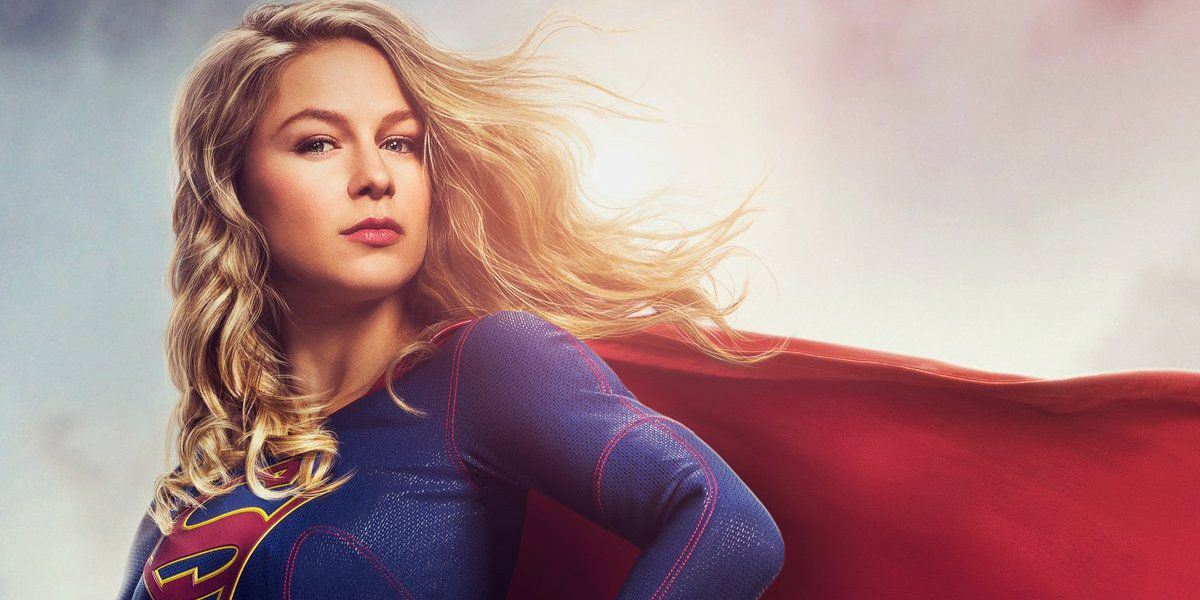 The CW's latest Supergirl trailer shows the fourth season antagonist Agent Liberty (Sam Witwer) in action. Fans have been preparing to see Kara Zor-El/Supergirl (Melissa Benoist) go up against a wave of anti-alien bashlash that's been brewing since the series began. Now, the new face of the movement appears to be starting an all-out political war. Agent Liberty originally appeared in Superman Vol. 2 #60, and although the Man of Steel is set to appear in this year's Arrowverse crossover, it remains to be seen if the two will collide. 
The show's third season ended with Supergirl's defeat of Reign (Samantha Arias), another Kryptonian sent to conquer Earth during infancy. This was the third extraterrestrial attempt at colonizing the Earth, following Kara's Kryptonian Aunt Astra (Laura Benanti), and the Daxamite invasion lead by Queen Rhea (Teri Hatcher). Although he hasn't been seen in the series, Lex Luthor is the key inspiration behind the anti-alien factions that Kara and the Department of Extranormal Operations (DEO) have contended with. His mother Lillian Luthor (Brenda Strong) led Project Cadmus, while his step-sister Lena (Katie McGrath) has become torn between defying her family's xenophobic sentiments and her growing distrust for the Girl of Steel. With Mercy Graves rallying for anti-alien policies, it appears that the plot to turn the world against Supergirl has finally emerged.
Related: Supergirl Season 4 Trailer Reveals New Villains And Allies
In the trailer released by EW, Agent Liberty holds prisoners in a chilling demonstration that he's declared war. As J'onn J'onzz confirms to Kara that an anti-alien attack has occurred, it appears the season won't waste any time diving into the new battle. Check out the full trailer below:
Although Graves appears to be leading the anti-alien political grandstanding, her hand to hand combat with Alex Danvers (Chyler Leigh) confirms that she's also a violent threat. While the brutality of the human vs. alien theme was made explicit in a prior Supergirl season 4 trailer, showrunner Jessica Queller commented that the season's intention is to reflect real-world issues in a constructive and compassionate way:
"These are tough issues. I was going to answer your question: The hardest thing is solving world peace [laughs]. How do you get people to be kind to one another and listen to one another? One of the challenges for Supergirl this year is that there's anti-alien sentiment.  How does Supergirl combat fear when she is the thing they are afraid of? I think these are difficult issues in real-life just as they are in dramatic portrayals, and we're just all just kind of soul-searching in the writers room"
For Kara herself, this season may be a test of how much she's learned about her own prejudices and her willingness to listen to concerns about how she affects the world around her. Season 2 saw her overcoming her preconceived notions about Daxamites through her relationship with Mon-El. Unlike her cousin, Kal-El, she hasn't rejected cooperation with Earth-led organization using kryptonite, in the event of an Kryptonian threat. But she's not a flawless hero or person. Kara's connection to Lena is likely to be the lynchpin in what perpetuates or ends the anti-alien war. Their relationship may be on the same trajectory of the Clark Kent/Lex Luthor dynamic, which gradually shifted from friendship to a bitter mutual hatred. Lena's grudge against Supergirl for treating her like a pawn in the third season is valid, and has yet to be resolved. However fastidiously noble her intentions are, Kara taking a good, hard look at her "super"-iority complex would present the kind of profound character growth that has made Supergirl so successful.
Supergirl season 4 premieres on Sunday, October 14, on The CW.
Source: EW