Star Wars Writer Fired By Marvel For Being Too 'Political'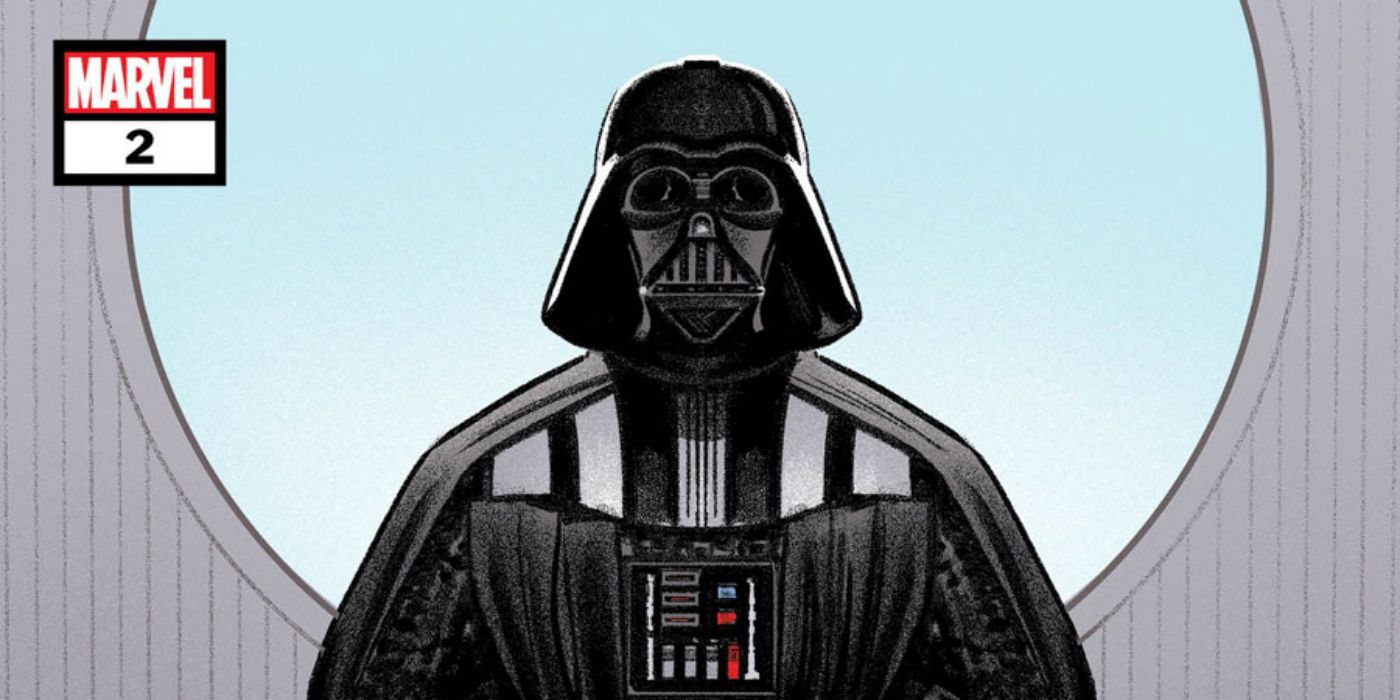 New York Times bestselling writer Chuck Wendig has been fired from Marvel Comics' Star Wars books because of political comments on social media.
At last week's New York Comic Con, Marvel announced a new Star Wars: Shadow of Vader project. The five-issue miniseries is intended to explore different stages in Darth Vader's life, presumably with each issue set in a different time-period. Wendig, whose experience in the Star Wars franchise spans both books and comics, seemed a perfect fit for writer. But it seems his social media history has caused problems for Marvel Comics.
Related: Star Wars Comics Deliver a Better Battle Than The Movies
Wendig took to Twitter to reveal that he's been fired from both the last two issues of the Shadow of Vader series and another project that was yet to be announced. Although most comic book writers keep fairly quiet about the reasons for hiring and firings, largely because they want to get hired again later, Wendig has chosen to go public; this is probably because he has little to fear, given he's a well-known author in his own right. Disturbingly, Wendig has explained that he was fired for his social media presence. He got the fateful call from Marvel editor Mark Paniccia, and was told his tweets had "too much politics, too much vulgarity, too much negativity."
It's important to understand the background of this issue. Wendig's first entries in the Star Wars franchise were the Aftermath novels. Although they received some criticism due to their writing style - which used an unusual form of present tense - they triggered a backlash in some circles due to their inclusion of LGBTQ characters. The author found himself on the receiving end of some pretty nasty online abuse and harassment, which he's even had to report to the police on occasion. Lucasfilm had his back; as Wendig noted, "privately, I was told by folks inside LFL that there was no worry here, that they valued that I spoke out both speaking up for myself and for STAR WARS, which has always honestly been a progressive brand and company." The dispute has been ongoing, in part because Wendig wears his politics on his sleeve. And now, finally, it seems to have had repercussions; Wendig has been fired by Marvel Comics, a decision that he does believe was independent of Lucasfilm.
This is the second high-profile firing from Marvel for apparent political reasons in the last month. In September, Marvel canceled feminist writer Chelsea Cain's upcoming Vision comic, two months before its release. Something seems to be changing at the House of Ideas, and it risks having a chilling effect on freedom of speech. That's particularly alarming, given that comics have a long history of being political. Worse still, as Wendig points out, decisions like these have another dangerous side effect. They encourage the trolls, convincing them that - if they can just goad and abuse an artist into responding - they can achieve their goal and get them fired. "It does set a troubling precedent," Wendig wrote. "One we've seen already – James Gunn, Jessica White, and so on – of folks fired because they riled up the wasp's nest of asterisk-gate."
For Wendig, comics were an additional workstream, rather than his lifelong hobby. He clearly enjoyed writing them, and hopes he can get to work on them again, but frankly he's an accomplished writer in any case. His concern, though, is for just what this means for the whole comic book industry.
Source: Chuck Wendig