Star Wars: The Rise of Skywalker Scene Has an Alfred Hitchcock Connection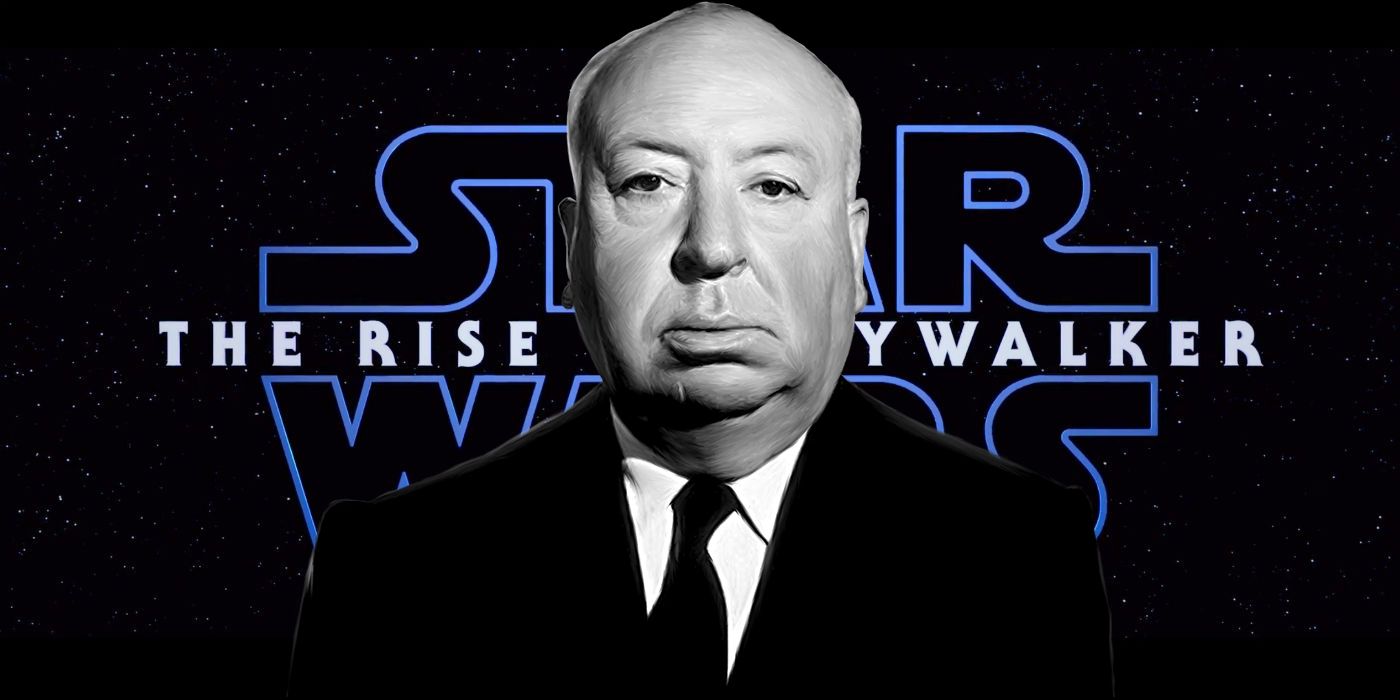 The recent teaser for Star Wars: The Rise of Skywalker has fans speculating that J.J. Abrams may have slipped a few visual references to Alfred Hitchcock's North by Northwest into his 2019 blockbuster. The first teaser trailer for the final film in Disney's sequel trilogy premiered on Friday during Star Wars Celebration. Since posting online, the trailer has garnered over 13 million views. Fans have been eagerly dissecting every frame of the trailer to try to figure out exactly what Abrams has in store for them.
Abrams previously helmed the first entry in the Star Wars sequel trilogy, The Force Awakens. After sitting out the previous installment and letting the story go in a different direction, Abrams returned to the director's chair for the latest film, taking over for Colin Trevorrow. Now returning to conclude the trilogy he began, Abrams is facing high expectations. The Rise of Skywalker, coming after the divisive The Last Jedi, will need to wrap up all three Star Wars trilogies. Fans are hoping he can deliver a satisfying conclusion to the iconic series. The first teaser for the film is already promising a fittingly epic finale. The ominous teaser confirmed the main cast of the previous two films would return, including the late Carrie Fisher's Leia Organa. It also revealed all new images, including the return of Billy Dee Williams as Lando Calrissian, and the return of Ian McDiarmid as Emperor Palpatine.
Related: Star Wars Celebration 2019 Round-Up: The Biggest News & Reveals
Going past the reveals and into the filmmaking itself, Star Wars fan Dharma Bhagalia noted a similarity between a sequence in the trailer and Alfred Hitchcock's North by Northwest. The Hitchcock film's famous "crop duster" scene, in which Roger Thornhill tries to outrun an approaching plane on a dusty rural road, seems to have inspired a similar scene in The Rise of Skywalker. The teaser features Rey in a dusty location, looking into the distance, then looking over her shoulder and sensing danger, and finally trying to frantically outrun some kind of aircraft. A side-by-side comparison shows that her framing, actions, and the entire situation are strikingly reminiscent of Hitchcock's 1959 suspense classic.
Strangely enough, this isn't even the first time fans have drawn a link between Star Wars and North by Northwest. In 2016, Fabrice Mathieu created Darth by Darthwest, a short film that composited North by Northwest with elements of Star Wars, including Roger Thornhill being chased by a TIE Fighter. That clip went viral, and now seems almost prophetic.
Abrams is no stranger to classic film references. Viewing the teaser scene as an homage to one of film's most famous moments makes sense, especially considering Abrams's previous Star Wars film The Force Awakens as well as several moments from his Star Trek reboot series were criticized for taking too much from older works. Choosing that particular scene to open the teaser was a deliberate choice that could say many things. It has a hint of nostalgia, but also a sense of grandeur. Those words have come to define Disney's sequel trilogy. Whether or not Star Wars: The Rise of Skywalker lives up to the legacy of Hitchcock or past Star Wars films remains to be seen, but, if nothing else, this teaser trailer has got fans excited for the possibility.
Source: Dharma Bhagalia/Twitter