Star Wars: The Mandalorian Set Photos Reveal Stormtroopers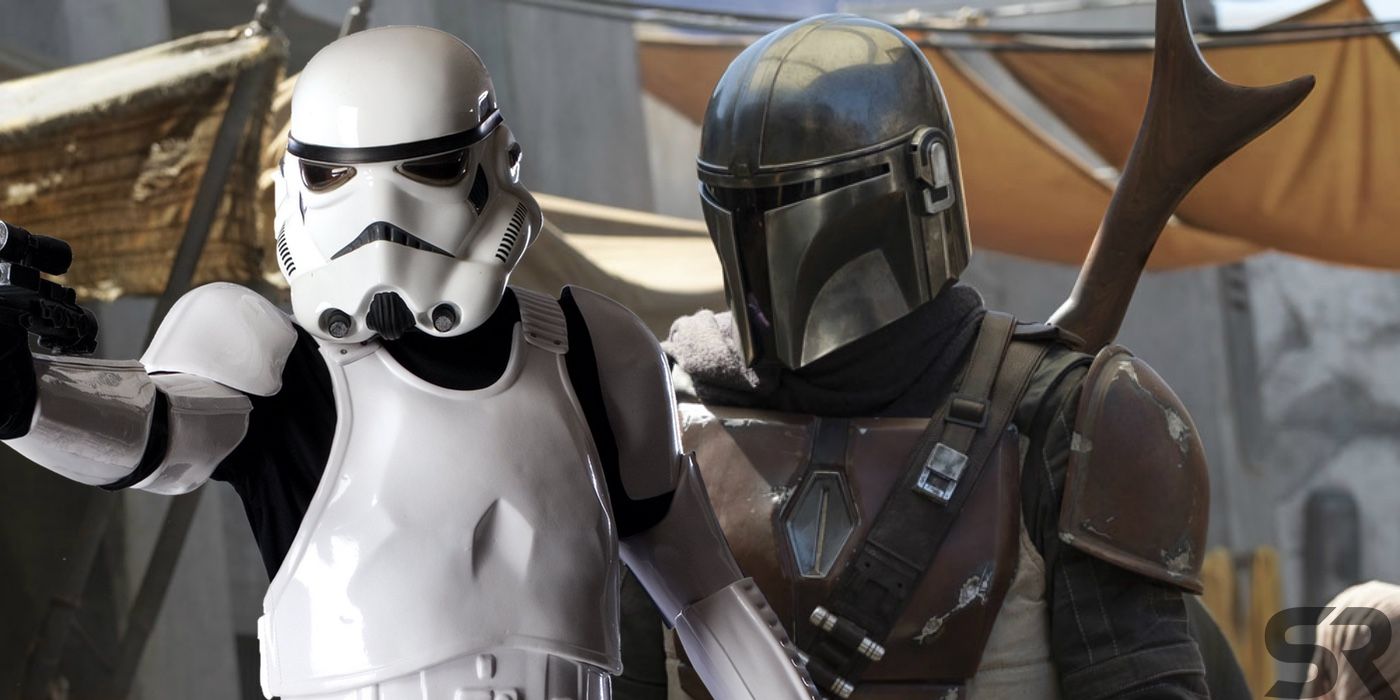 The latest set photos from The Mandalorian reveal extras in stormtrooper armor. While J.J. Abrams is hard at work ending the Skywalker saga with Episode IX, Jon Favreau is helping the Star Wars franchise expand by spearheading a live-action TV show. Production on The Mandalorian is now under way, with a group of diverse and talented directors calling the shots on various episodes. In traditional Lucasfilm fashion, official details are limited as of now, leaving fans to traverse the corners of the rumor mill to learn more about the series.
One thing audiences do know about The Mandalorian is that it will fill in parts of the 30-year gap between Return of the Jedi and The Force Awakens, with the currently unnamed protagonist operating out of the watchful eye of the New Republic. While there should be plenty of new elements and characters introduced in The Mandalorian, it'll also bring back some classic aspects fans have known since Star Wars began in 1977. Once again, the Empire's famed infantry will be making an appearance.
Related: Taika Waititi & Bryce Dallas Howard Rumored To Star In The Mandalorian
Making Star Wars posted a new set image from The Mandalorian, which shows two actors dressed in traditional stormtrooper costumes. Both are sans helmet, so it's unknown which type of trooper they are (regular, scout, etc.), but this photo serves as confirmation Imperial stormtroopers will at least be in the background of the show.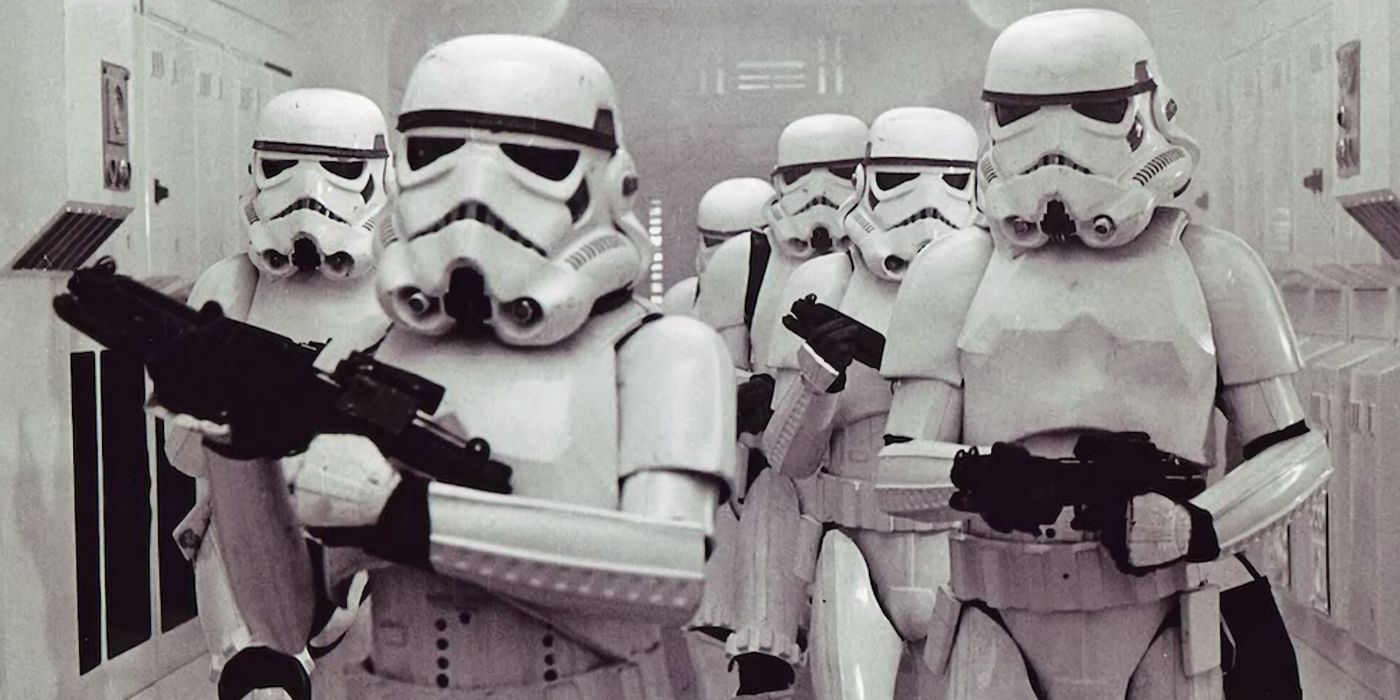 While the Empire lost the Galactic Civil War in Return of the Jedi, they were most definitely not vanquished entirely. The opening crawl of The Force Awakens stated the First Order rose from the Empire's ashes, and non-movie canon material have fleshed out how Imperial sympathizers were active within the government and laid the foundation for the First Order. It may be a bit odd to see stormtroopers in their usual attire at this point in the Star Wars timeline, but it isn't surprising they're still around. Perhaps remnants of the old Empire were chased to the galaxy's Outer Rim, where they hide from Republic authorities that would look to apprehend them. It'll be interesting to see how prominently they feature in The Mandalorian, but odds are they won't factor too heavily.
Despite The Mandalorian now rolling the cameras, there's still a lot for fans to find out about the show, including the principal cast. In their Disney era, Lucasfilm has become renowned for its secrecy, but even for them, it's impressive they've been able to keep so much safe in the vault. The studio is unlikely to rev up the marketing campaign for The Mandalorian until next year's Celebration (it's all but a lock the first trailer will debut there), so hopefully there are some more official announcements in the future to tide fans over as they wait.
Source: Making Star Wars