Star Wars: Jedi Fallen Order Game Trailer Gives Fans What They've Waited For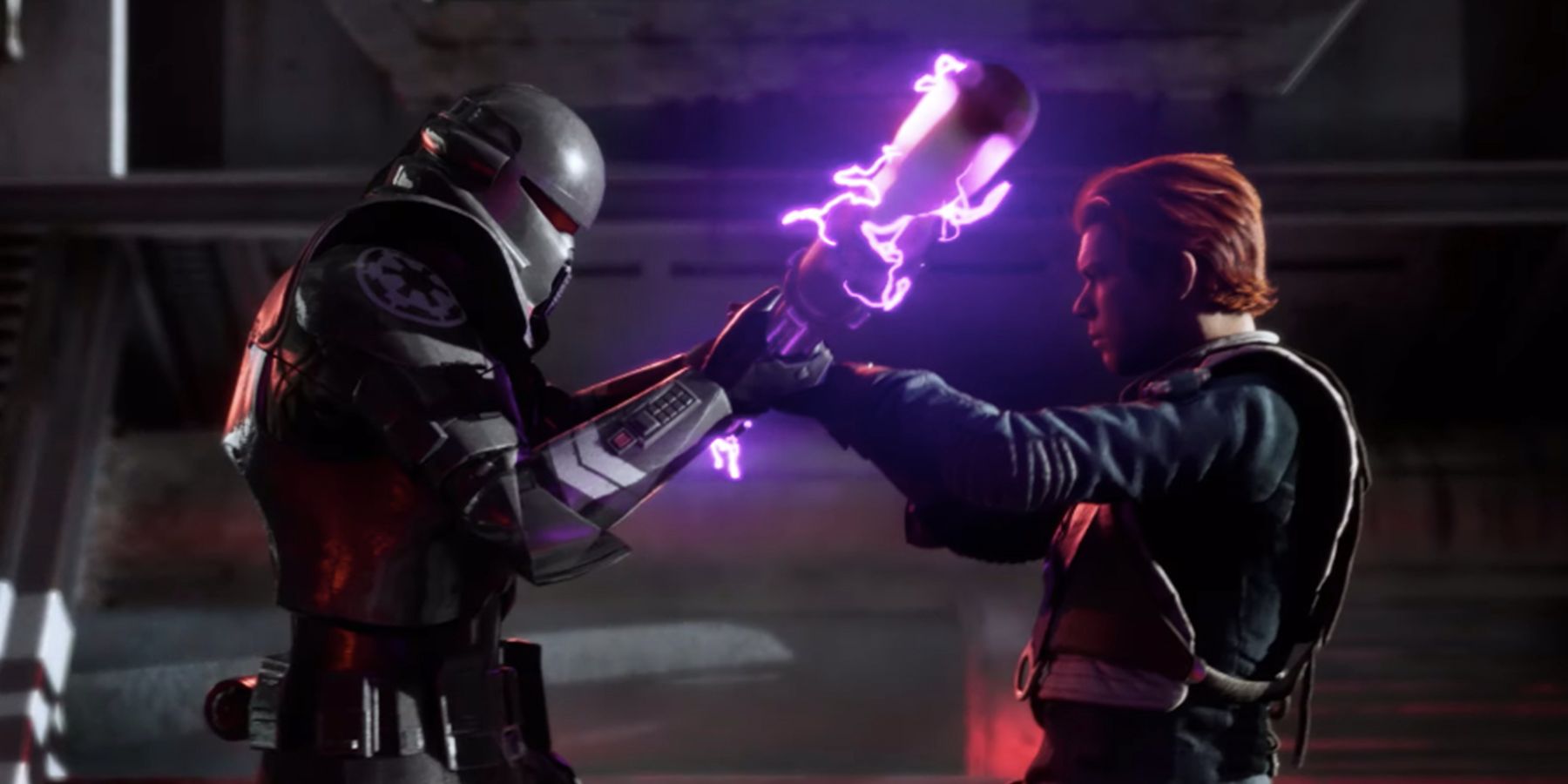 Star Wars: Jedi Fallen Order finally gets shown off to Star Wars fans. The Respawn Entertainment Star Wars game took the main stage at Star Wars Celebration 2019, and fans were finally able to see exactly what to expect. Based on the footage shown, players will be in for a treat.
Star Wars: Jedi Fallen Order was first revealed during E3 2018. The game was given a brief mention as part of the EA Play event, with Respawn's Vince Zampella casually confirming a couple of details about the mysterious Star Wars game. Set before the events of A New Hope, and putting players into the role of a Padawan that survived Order 66, Jedi Fallen Order had Star Wars fans hoping that another strong Star Wars game could be on the way.
Related: What Star Wars Jedi: Fallen Order's Leaked Poster Says About The Game
If this new trailer is anything to go by, Star Wars: Jedi Fallen Order could be the game that players have long been waiting for. With lightsaber-wielding and Force power-centric action, the narrative-focused footage certainly feels like an authentic Star Wars story. Check out the trailer below, and see what Respawn Entertainment has planned for its single player, microtransaction-free game ahead of its rumored release on November 15.
It's been a long time since the video game world has seen a title that purely focuses on playing as a Jedi, but Jedi Fallen Order is going to return to that play style. Players will take on the role of Cal, played by Cameron Monaghan from Shameless and Gotham, a Jedi on the run who is trying to hide his powers. However, things don't go according to plan, with the Inquisitors from Star Wars Rebels making a return to hunt him down.
Respawn Entertainment has a strong track record when it comes to delivering bombastic action games. Both Titanfall games were a lot of fun, and Titanfall 2 included a wonderful campaign that will give Star Wars aficionados a sense of optimism that the studio can pull through when it comes to strong narrative. Given the rocky journey Star Wars games have had so far, it's definitely needed.
EA has a lot riding on the success of Star Wars: Jedi Fallen Order to say the least. The publisher took the reins for Star Wars back in 2013 but has failed to impress so far, with the closure of Visceral Games (and delay to its promising Star Wars game) the hardest pill to swallow for fans. Star Wars: Jedi Fallen Order looks like it will play a similar role as a single player game based on this trailer, and the stakes are high for it to come through with something spectacular.