Star Wars Celebration 2019 Round-Up: The Biggest News & Reveals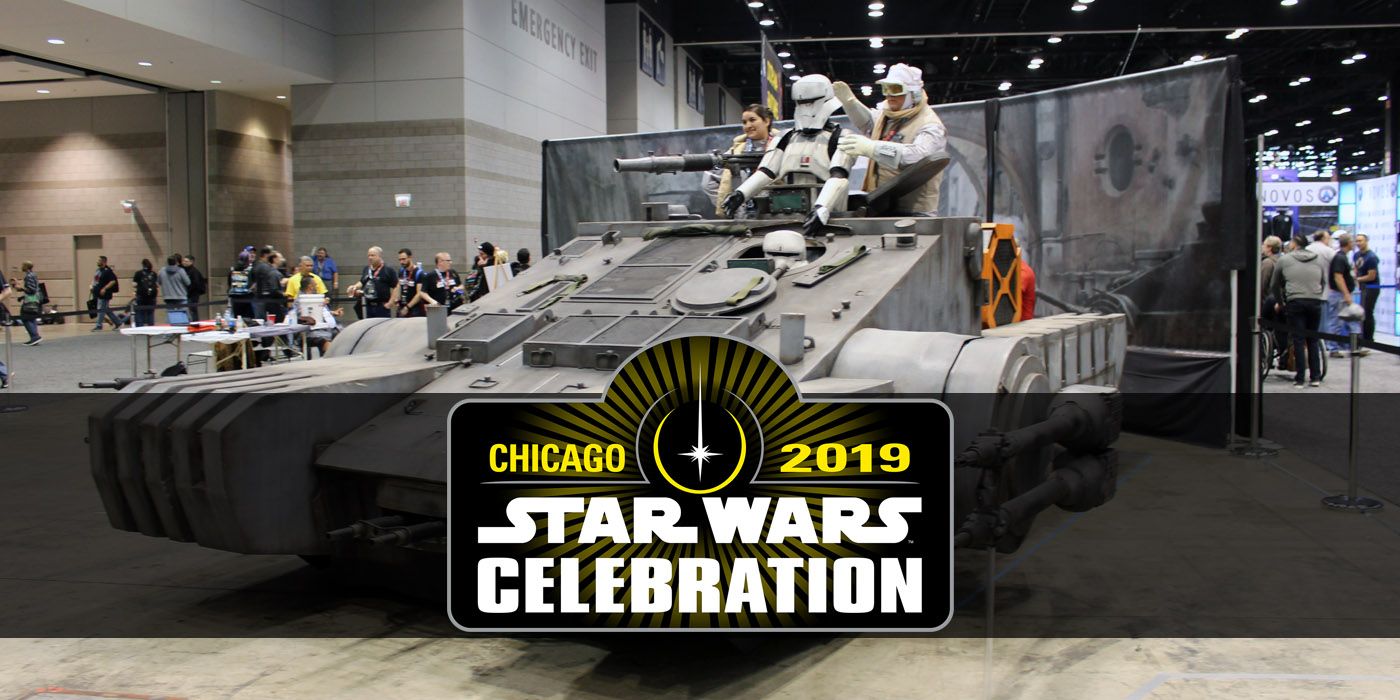 Here's a round-up of all the biggest news from Star Wars Celebration 2019. For years, Star Wars Celebration has been a huge event for fans of the Star Wars franchise. It's a tradition that began back in 1999, when George Lucas used it to promote Star Wars: The Phantom Menace, and while it sometimes skips a year - there was no Star Wars Celebration 2018, for example - this one's a special one. It marks the beginning of the marketing campaign for the last film in the sequel trilogy - Star Wars: The Rise of Skywalker.
Over the weekend, there'll be a whole host of panels focusing on everything from the movies to the comics, from the TV shows to the Galaxy's Edge theme park, from the computer games to the novels. Lucasfilm hold a lot of news in reserve ahead of Star Wars Celebration, which means there's a lot for Star Wars lovers to keep up with. Attention has naturally been focused on the films and TV series, and it's not hard to miss some of the other key announcements.
RELATED: Star Wars Celebration 2019: How To Watch Live & Panel Times
So here's a collection of all the biggest breaking news from Star Wars Celebration 2019, to help you keep up-to-date on everything that's happening in a galaxy far, far away.
The Official Title of Episode IX is Star Wars: The Rise of Skywalker
The sequel trilogy will come to an end with Star Wars: The Rise of Skywalker. At the Star Wars Episode IX panel, Lucasfilm president Kathleen Kennedy and director J.J. Abrams stressed that they have a responsibility to bring a satisfying close to not just the sequels - but the entire Star Wars saga. The title is every bit as mysterious and enigmatic as that of Star Wars: The Last Jedi, and it's sure to inspire a lot of speculation over the months to come. Is this referring to the last of the Skywalker bloodline, Kylo Ren or Leia? Does it refer to a major role for the Force Ghosts of Luke and possibly even Anakin? It probably doesn't mean Rey is being retconned as a Skywalker, but it could mean Rey moves beyond Jedi, founding a new order called "Skywalkers."
Related: The Rise of Skywalker: What Star Wars 9's Title Really Means
The Star Wars: The Rise of Skywalker Trailer Dropped At Last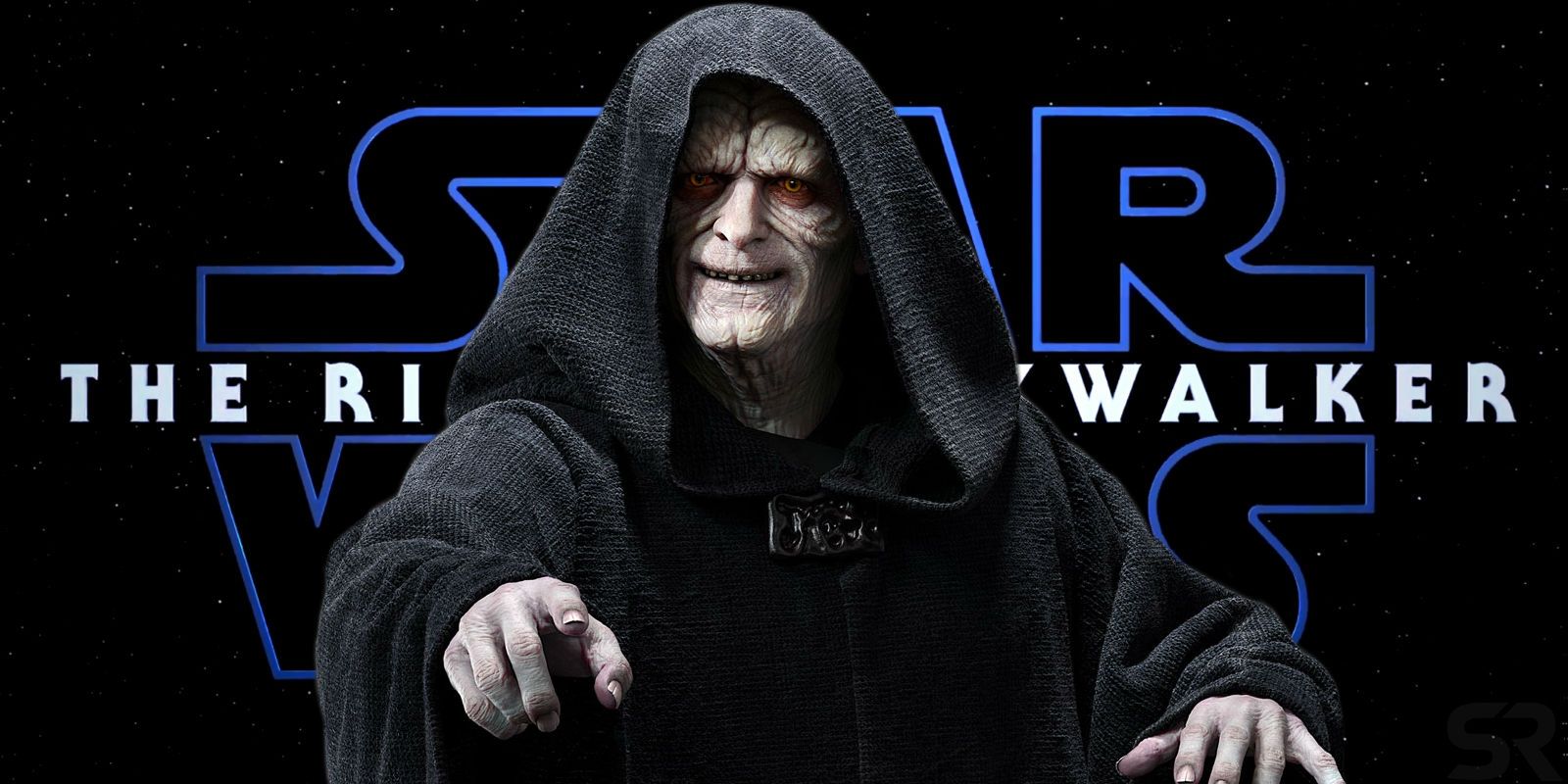 The Star Wars 9 panel ended with the much-anticipated release of the first trailer for Star Wars: The Rise of Skywalker. It was only a teaser trailer, raising as many questions as it gave answers, and it began with an extended scene in which Kylo Ren chases Rey down in his TIE Interceptor. Inspired by Alfred Hitchcock's Cropduster scene in North by Northwest, this ended with Rey performing a stunning Force Leap over Kylo Ren's fighter with her lightsaber in hand. The trailer ended with the Resistance heroes unexpectedly heading to what appeared to be Endor, and looking out at the wreckage of the second Death Star. As the screen faded to black, there was a sinister and very familiar laugh. When the lights came back on after the trailer, the delighted audience found that Ian McDiarmid had taken to the stage. His presence confirmed the shocking twist: Palpatine is back.
RELATED: Star Wars: The Rise Of Skywalker Trailer Breakdown - 28 Story Reveals & Secrets
The panel carefully avoided answering any specific questions; they wouldn't even indicate how much time had passed between Star Wars: The Last Jedi and Star Wars: The Rise of Skywalker. Still, Naomi Ackie did confirm that her mysterious character's name is Jannah, and Lucasfilm revealed that Artoo has a new droid friend, D-O.
The Story of Hera Syndulla Will Be Continued In A Tie-In Novel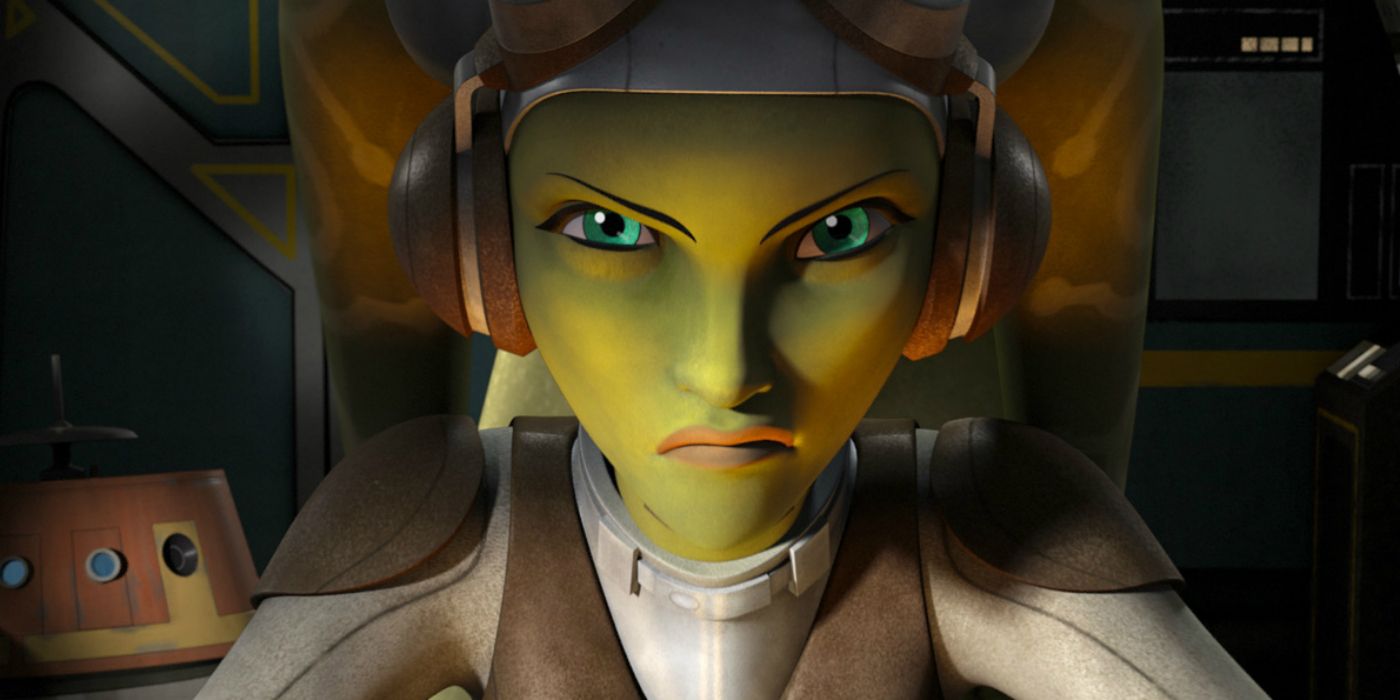 Star Wars Rebels may have come to an end, but Hera Syndulla's story isn't over. At the Lucasfilm Publishing panel, Alexander Freed revealed that his upcoming Star Wars tie-in novel, Alphabet Squadron, will see Hera take command of a rag-tag group of New Republic pilots in the aftermath of the Battle of Endor.
Page 2 of 2: Star Wars Games and Merchandise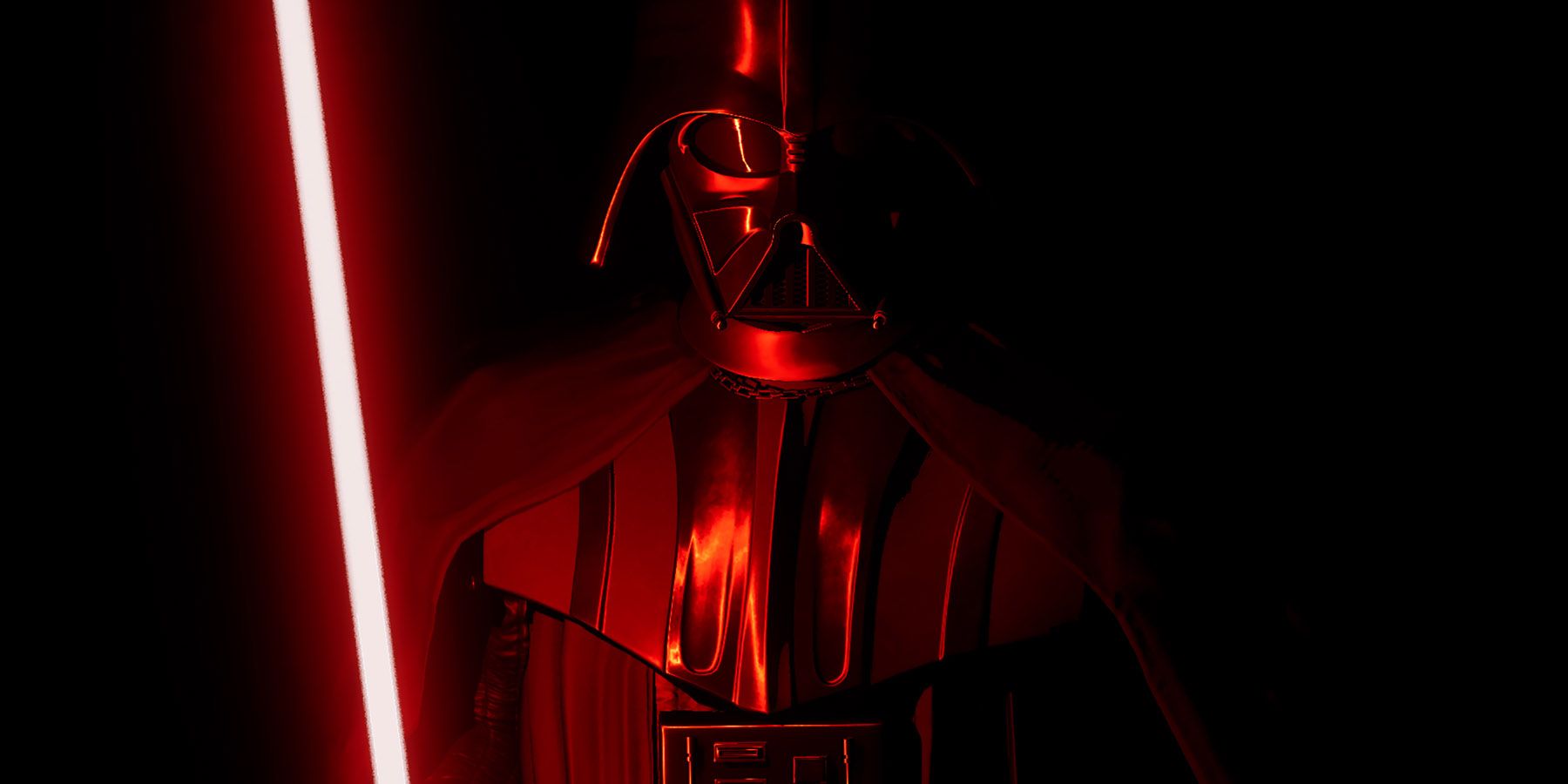 Vader Immortal Was Revealed
ILMxLAB, Lucasfilm's immersive entertainment studio, finally shared details of the upcoming Star Wars VR game, Vader Immortal. They confirmed that star Maya Rudolph will play ZOE3, a quick-witted droid co-pilot and first mate that players partner with. "Much in the way Alan Tudyk did with K-2SO, we needed somebody for this role that could create a unique character using their improvisation and performance skills," writer and executive producer David S. Goyer noted at the Vader Immortal panel. "Maya truly was the first person we thought of, right from the very beginning, and her contributions and sense of humor have guided ZOE3 every step of the way."
The story will be closely tied to the wider Star Wars universe, with a direct link to ILMxLAB's previous VR game Star Wars: Secrets of the Empire. You'll get to explore Mustafar, and even interact with the planet's natural inhabitants. In the game, you play a smuggler who gets taken in by Imperial Forces and escorted to Vader's castle for a very important mission. "The story is about why Vader has chosen you," Goyer said. It also explores the man behind the mask. "There's a mournfulness, a sadness beneath the helmet," he added, and promised that players will get to see that side of the Dark Lord in an intimate and surprisingly emotional way.
RELATED: Exclusive: We've Played Vader Immortal And It's Very Cool
Star Wars Pinball is Coming to Nintendo Switch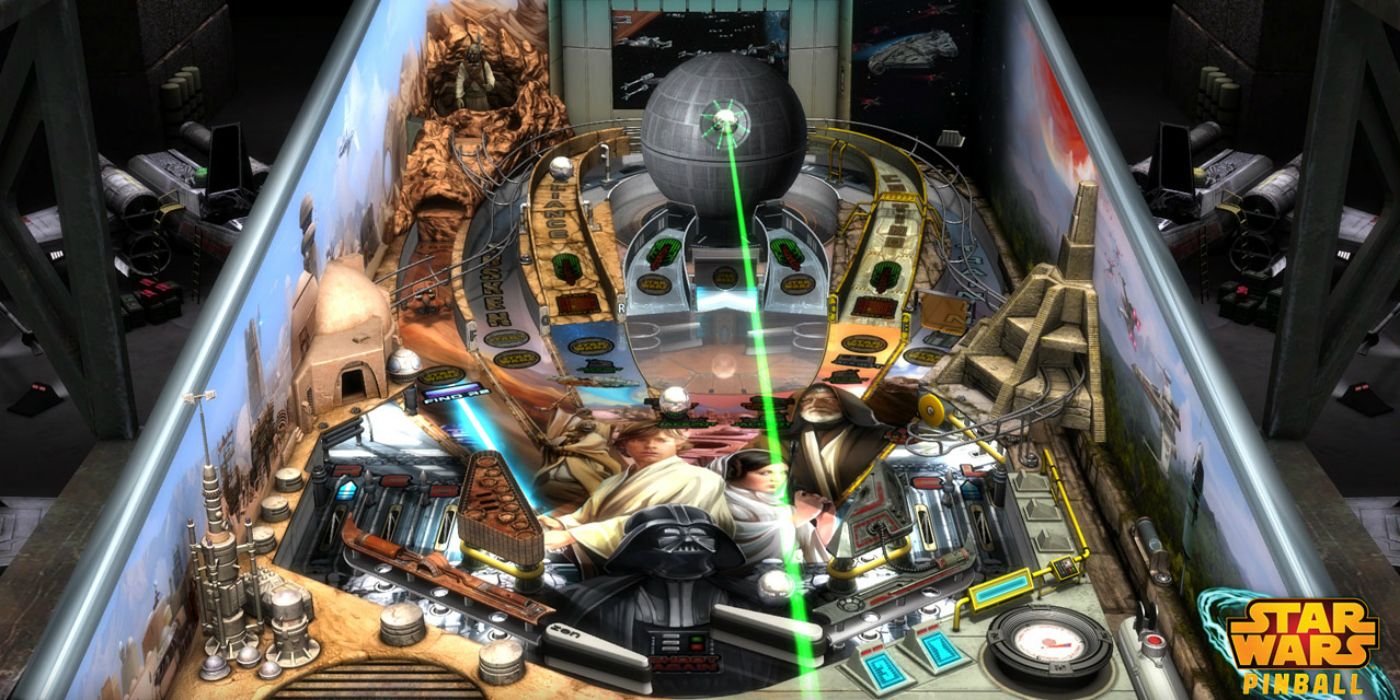 Chris Baker, Zen Studios' creative director, revealed that Star Wars pinball is coming exclusively to Nintendo Switch. Speaking to StarWars.com, he explained that game will come packed with its previously released collection of 19 digital pinball tables, including those based on the prequel, classic, and sequel trilogies, Rogue One, Solo, Star Wars: The Clone Wars, and Star Wars Rebels. The Switch edition is also getting all-new modes: the community-based Galactic Struggle, which allows players to contribute points to the light or dark side; a new Career mode, in which fans choose the side of the Jedi or Sith as they work their way up the ranks; and a Force Training mode for pinball Padawans.
Hasbro's Black Series Is Coming To Galaxy's Edge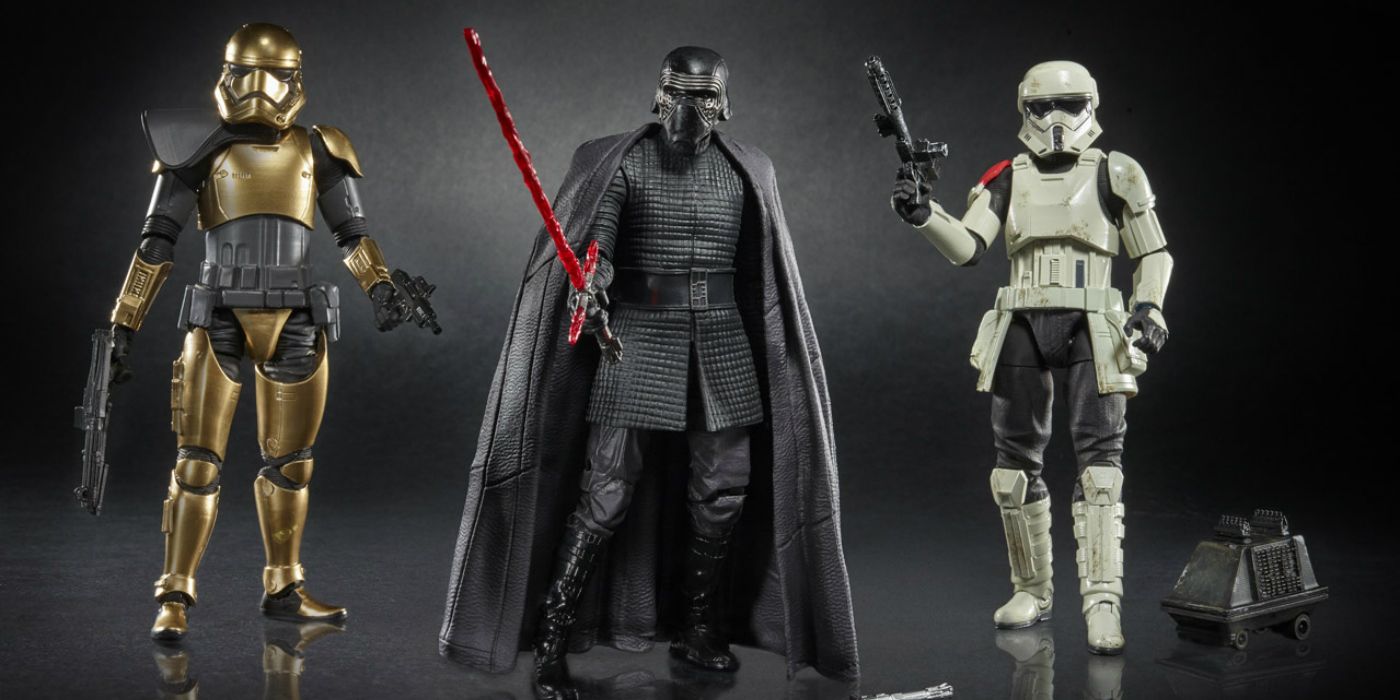 Hasbro revealed that a range of exclusive Black Series figures will be available only at Galaxy's Edge, including a First Order 4-pack (Kylo Ren, Commander Pyre from Star Wars Resistance, a Mountain Trooper, and an MSE droid), a Droid Depot 4-pack (C-3PO, R2-D2, BB-8, and Galaxy's Edge's own R-3X), and a Smuggler's Run 4-pack (Jedi Training Rey, Chewbacca, fan-favorite Hondo Ohnaka, and some Porgs).
The Emperor Returns to the Black Series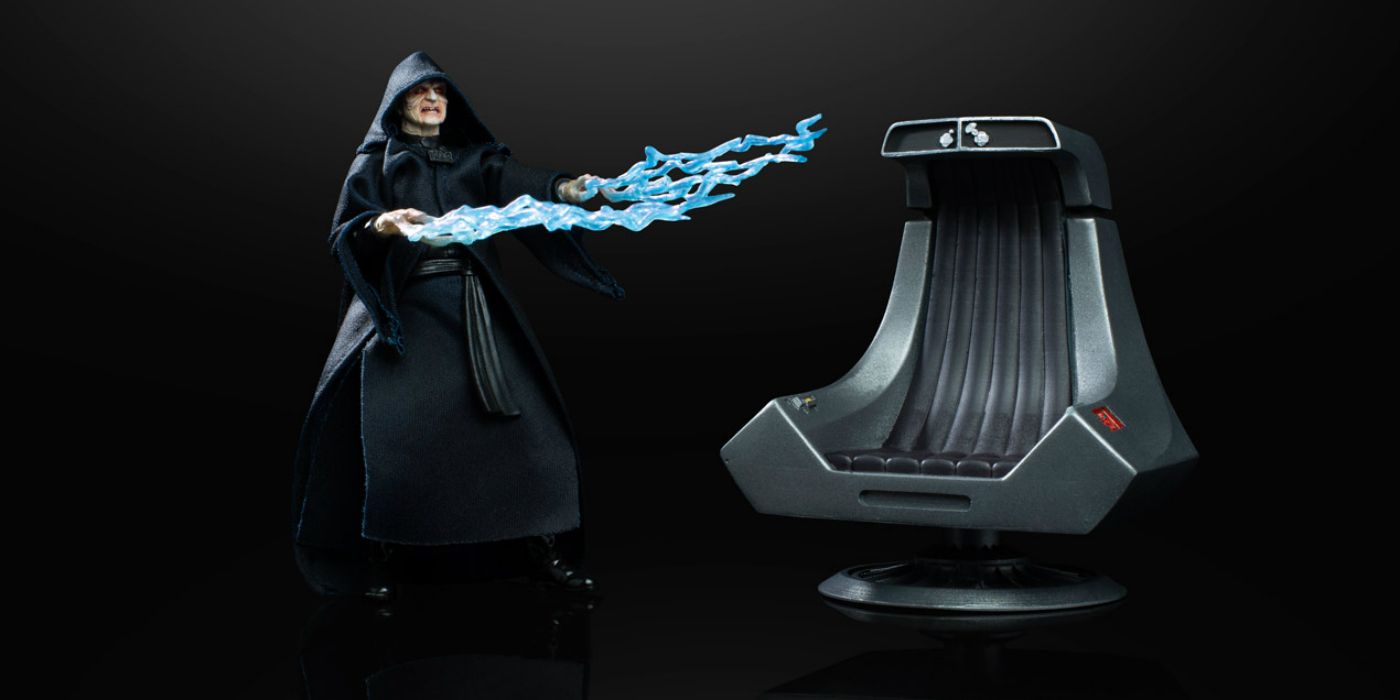 The Emperor is returning to the Black Series with an Amazon exclusive model that's inspired by Return of the Jedi. This new take on Palpatine includes three alternate heads, Force lightning, and a throne. "We've updated the soft goods," said product design manager Sam Smith, "which is important for our Emperor. Unlike the earlier iteration of the Sith Lord, this new version can fully bend his legs thanks to a fully cloth cloak, allowing him to do something simple but iconic: sit down."
Hasbro Is Working On The Ultimate Lightsaber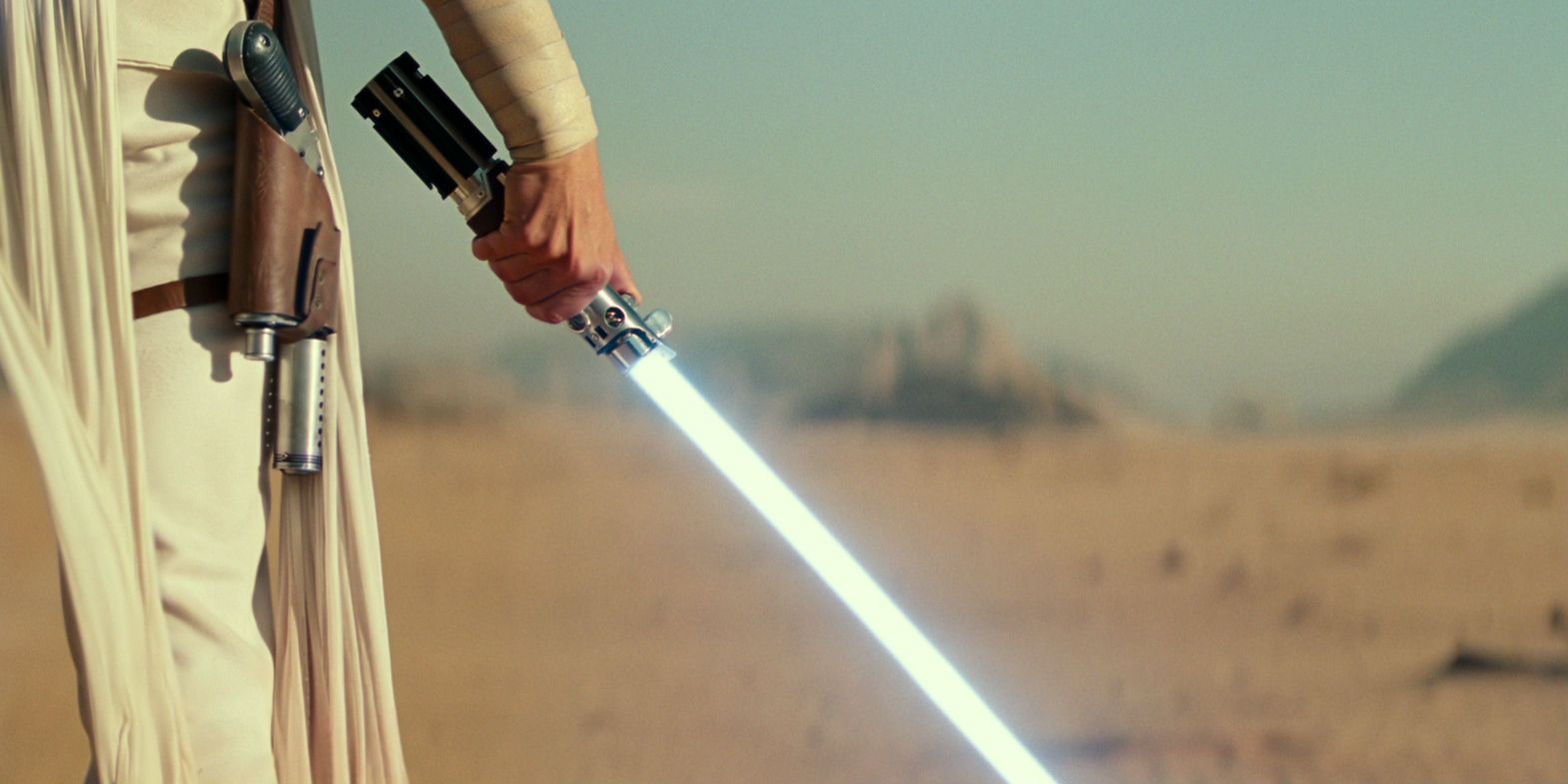 At the end of the Hasbro panel, they cut the lights and showed off a whole new lightsaber toy that actually ignites a beam of light. No photographs or videos were allowed, and it's currently only at a prototype stage. Vickie Stratford, director product design and development, noted that it's the latest in Hasbro's efforts to develop "the ultimate Star Wars lightsaber."
NEXT: Star Wars Celebration Chicago: Photos From The Show Floor