Star Wars 9: Naomi Ackie's Character Revealed, Will Cross Paths With Trio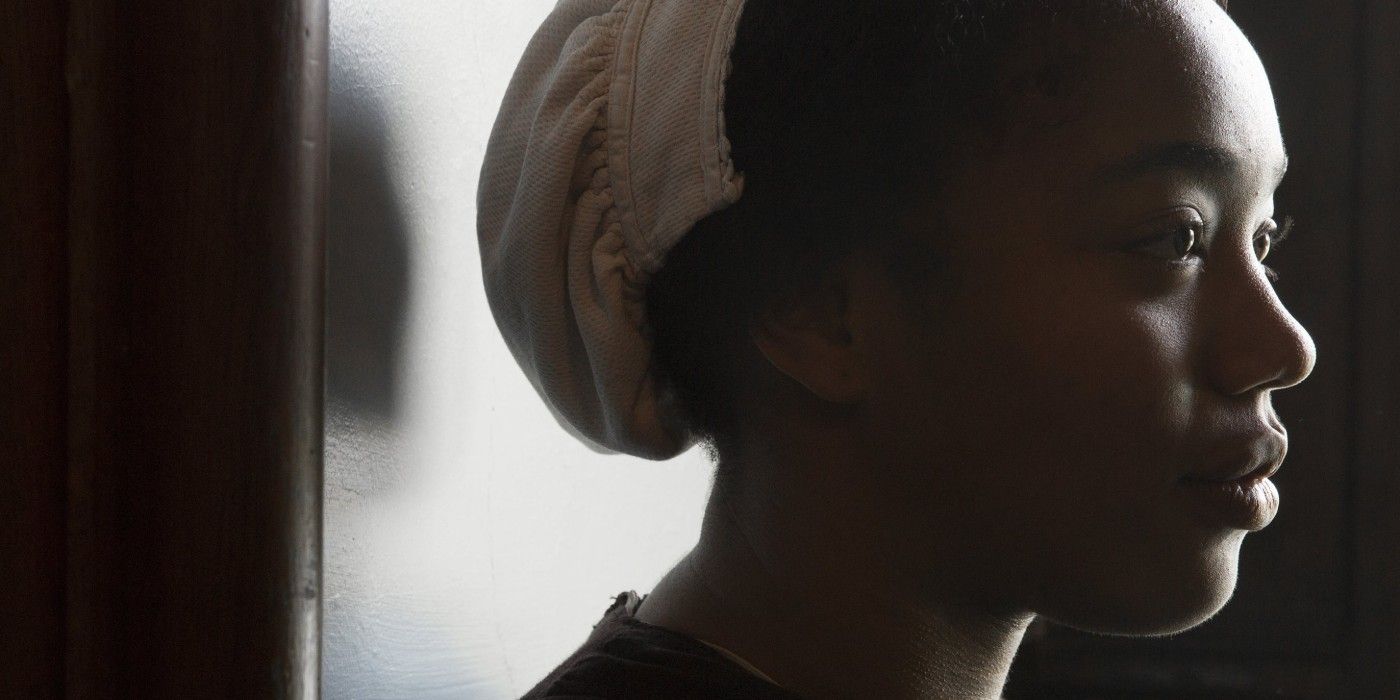 Naomi Ackie is playing a character named Jannah in Star Wars: Episode IX - The Rise of Skywalker. The Skywalker Saga will finally come to a close with this December's The Rise of Skywalker, more than forty-two years after George Lucas' Star Wars: A New Hope (as it's now called) hit theaters in 1977. Episode IX will further serve as the conclusion to the Star Wars sequel trilogy that J.J. Abrams kicked off with 2015's The Force Awakens and Rian Johnson continued two years later with The Last Jedi.
Abrams is back as cowriter and director on Episode IX, with Daisy Ridley, John Boyega, and Oscar Isaac reprising their sequel trilogy roles as Rey, Finn, and Poe Dameron, respectively. While The Rise of Skywalker will focus heavily on the trio, it will also introduce several new players and mark Billy Dee Williams' long-awaited return as Lando Calrissian to the galaxy far, far away. Among the newcomers is a young woman played by Ackie, whose role in the film has been kept secret - until now.
Related: Ian McDiarmid Returns as Palpatine in The Rise of Skywalker
Abrams and Lucasfilm president Kathleen Kennedy were on-hand at Star Wars Celebration Chicago's Episode IX panel today to unveil the film's official title and teaser trailer. Before that, however, they announced that Ackie is playing a character named Jannah and released an image of her in the movie. Ackie, who was also present at the panel, further explained that the sequel trilogy's trio "are going on this epic, epic adventure together and I'm so excited about where Jannah crosses paths with them". You can check out the photo below.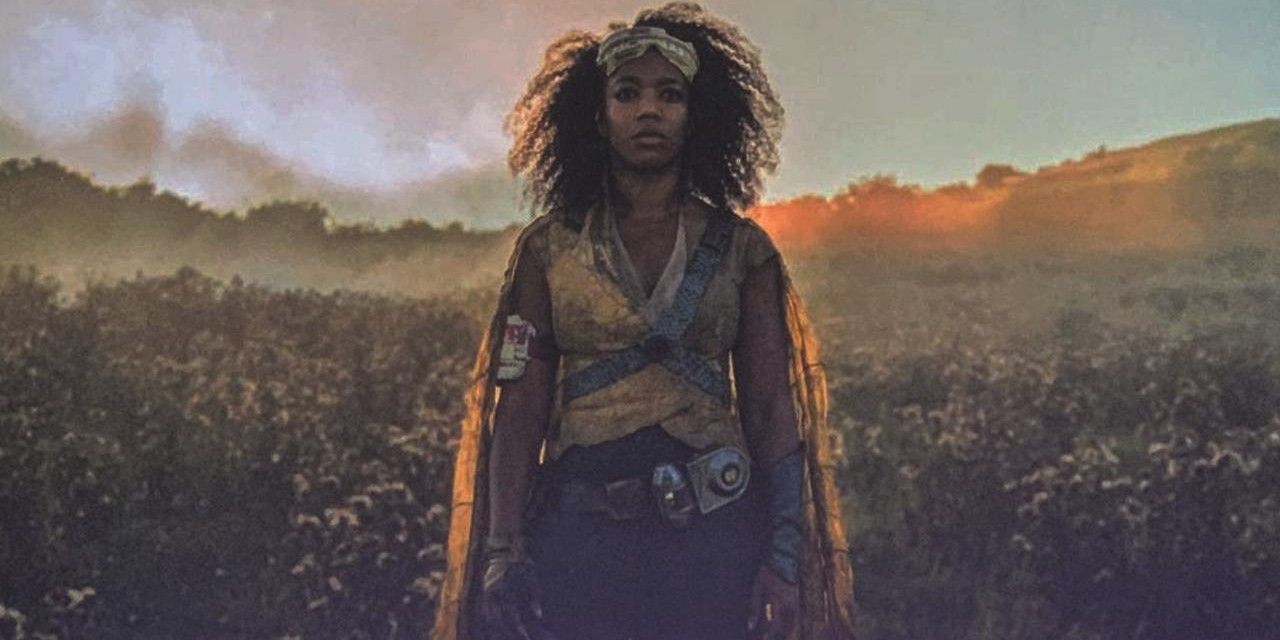 With Lando returning in The Rise of Skywalker, it's been theorized that Ackie is playing his daughter. It's certainly possible; the character's costume alone is reminiscent of Lando's outfit from the Original trilogy, right on down to her cape. While that could be a clue that the pair are related, it could also be a bit of misdirection. After all, there are plenty of other potential explanations for why Lando's back in the mix of things that have nothing to do with him having a daughter (or any children at all, for that matter). Ackie, for her part, neither confirmed nor denied the idea at Celebration, and simply teased that "Lando is a very charming man, so he could have children all over the universe, that's all I'm saying".
Ackie's relationship to Lando or lack thereof isn't the only question of parentage that fans have about The Rise of Skywalker right now. The film's title has already gotten some people wondering if the story retcons The Last Jedi's reveal about Rey's parents by making her a member of the Skywalker clan. There's no guarantee that's the case, though, just like there's no reason to automatically assume that Jannah is Lando's daughter. Keeping all that in mind: until The Rise of Skywalker hit theaters, pretty much any theory about the film (no matter how wild) is fair game.