Star Wars 9 Image Unites The Main Cast For New Mission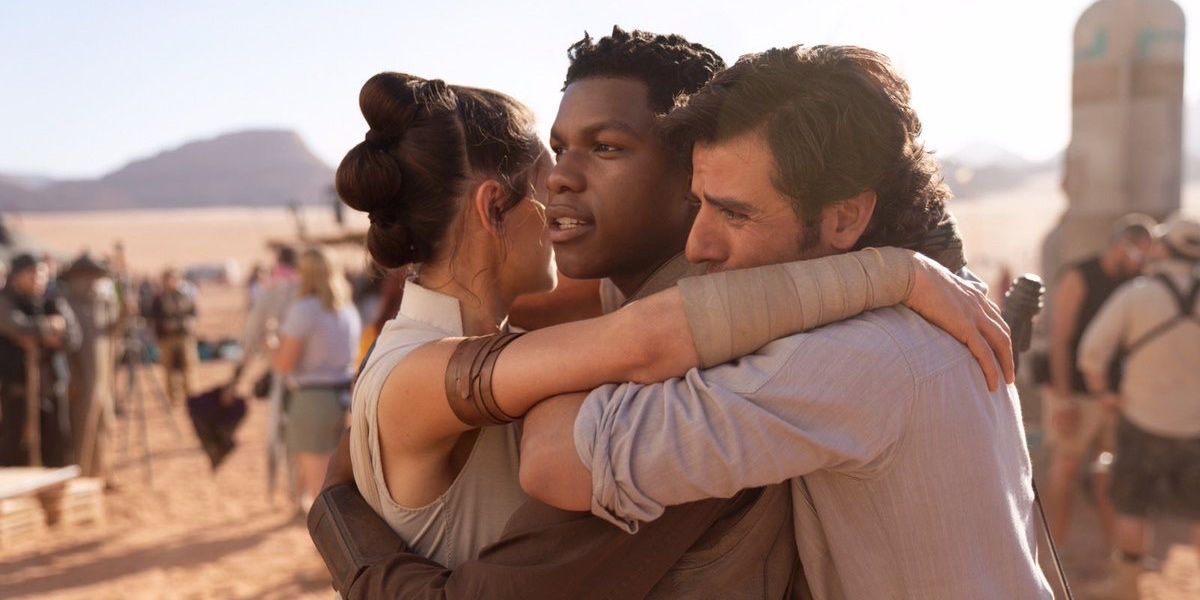 The main cast of Star Wars: Episode IX unites on an intergalactic adventure in a brand new image. When Disney and Lucasfilm decided to bring back the galaxy far, far away, they began this process with Star Wars: The Force Awakens in 2015. The new film picked up decades after the original trilogy and brought back original stars Mark Hamill, Carrie Fisher, and Harrison Ford - but the focus of these new movies has been on a brand new group of characters.
This group of Rey (Daisy Ridley), Finn (John Boyega), and Poe Dameron (Oscar Isaac) have quickly become favorites of fans, but so far the new trilogy has hardly featured them all together. Finn got to spend time with each of the other two in The Force Awakens, while Rey was largely on her own in Star Wars: The Last Jedi. When director J.J. Abrams debuted the first image from Episode 9 though, fans got to see the trio together at last.
Related: Star Wars 9 Theory: Rey & Kylo's Force Connection Will Bring True Balance
During the Star Wars: Episode IX panel at Star Wars Celebration, Abrams debuted another new image from the film that featured Rey, Finn, and Poe together standing outside the Millennium Falcon. They are joined by Chewbacca, BB-8, and C-3PO - who appears to be greeting them on an unknown jungle planet. Check out the image below: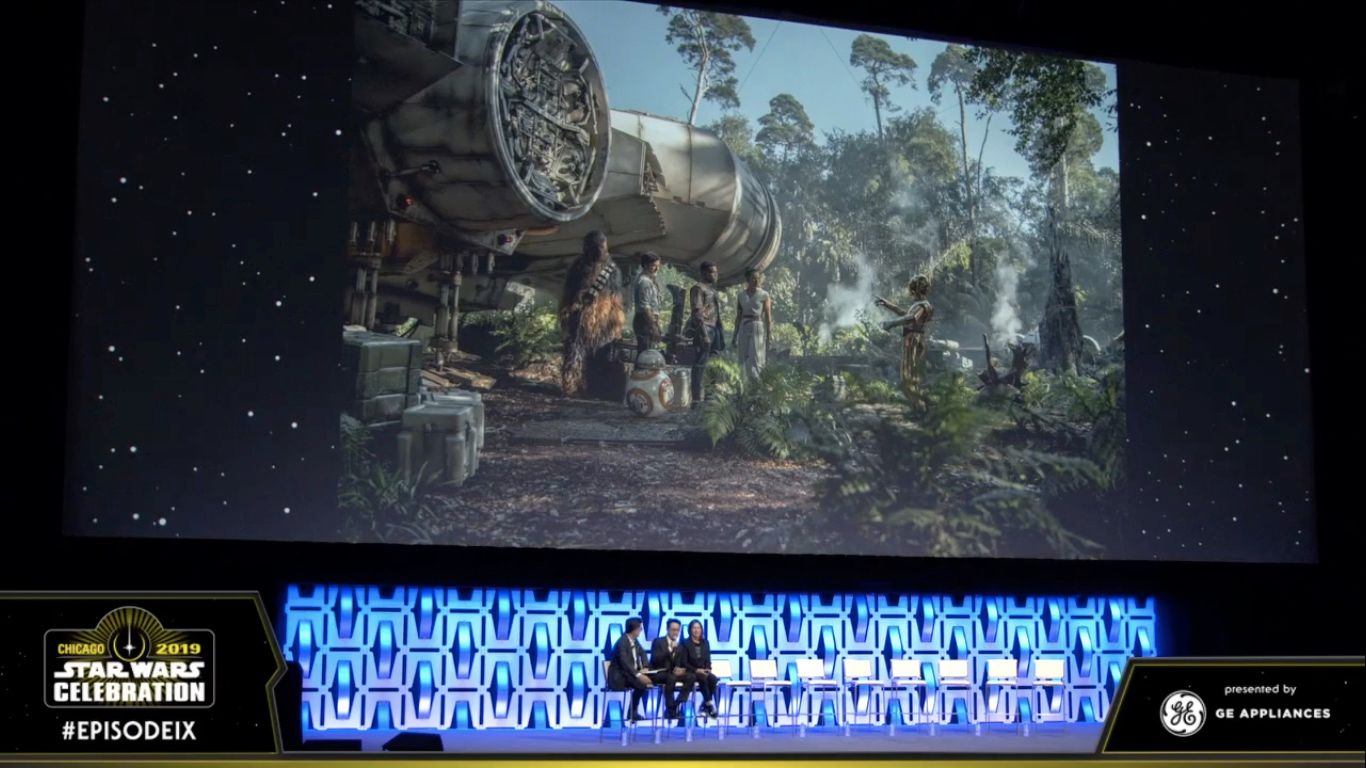 There's no details at this time about what exactly their mission will be (although stay tuned as the trailer could do just that), but this trio together should make it fun no matter what. Obviously, this part of their mission is not from the same moment as the previously released photo, so we do at least know that this ensemble will journey across the galaxy and to many different planets throughout Star Wars 9.
As we wait for more details on the mission itself, the takeaway here that is sure to get fans most excited is just the main cast all being together for an extended period of time. Each are beloved on their own right, but now we'll get to see what the group dynamic will be like. All three are strong willed and capable leaders, so it will fascinating to see how they work together to go on this top secret mission. Plus, since Star Wars: Episode IX is being billed as the final entry in the Skywalker Saga, this could be the final appearance by all three of these characters, so it would be a shame if they didn't share the screen more in the movie. Thankfully, it sounds like there will be plenty of scenes with Rey, Finn, and Poe together here.
Source: Star Wars Celebration