Spider-Man: Into the Spider-Verse Art Imagines Miles Morales As Venom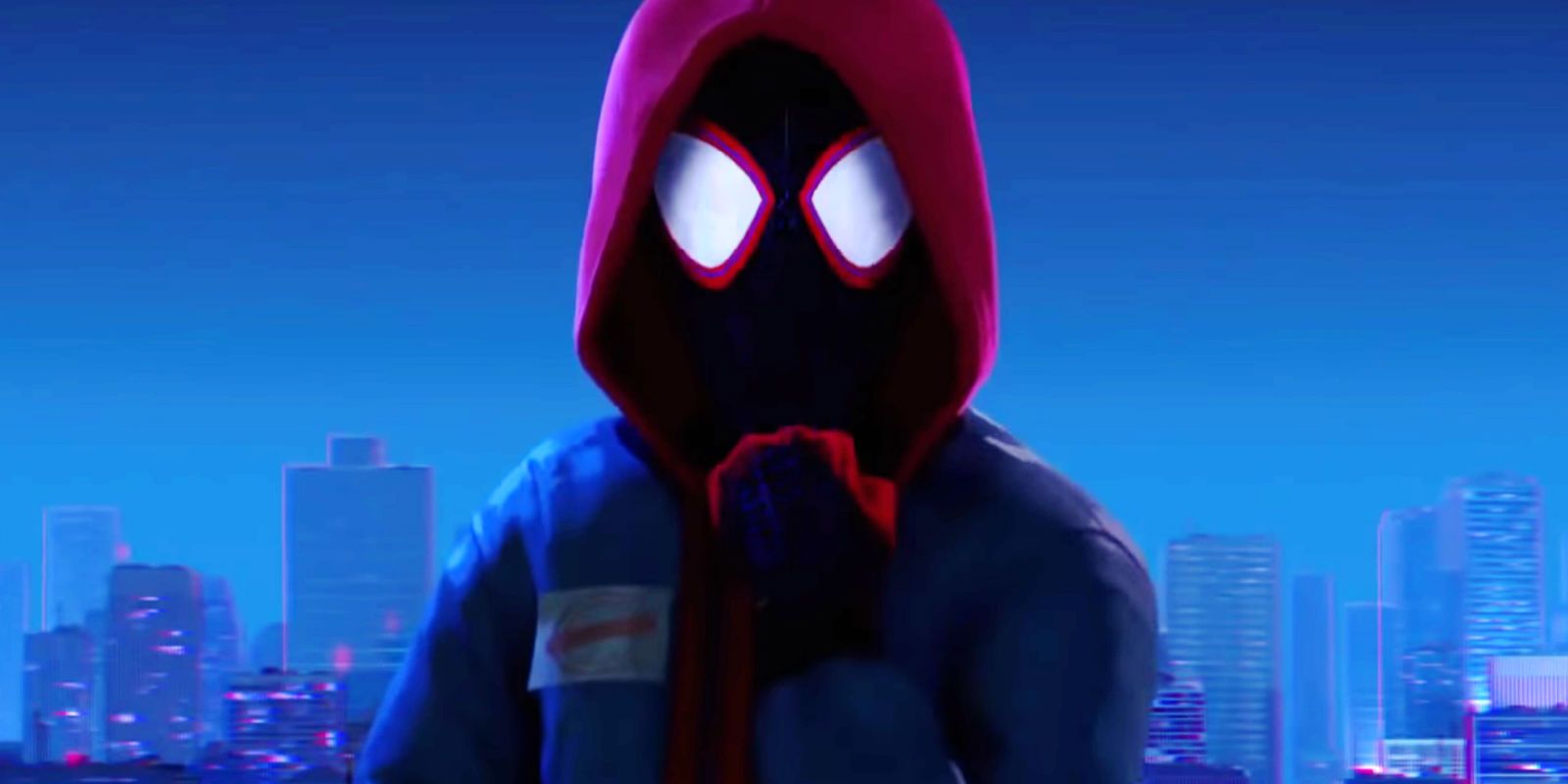 The latest piece of comic book movie fan art from BossLogic features a Miles Morales version of Venom for Spider-Man: Into the Spider-Verse. Directed by Bob Persichetti, Peter Ramsey, and Rodney Rothman (who co-wrote the script with producer Phil Lord), Into the Spider-Verse is an animated adventure set in the Ultimate universe, in which Miles Morales becomes the new Spider-Man and, after a particle accelerator accident, ends up meeting a host of Spider-People from alternate dimensions.
The colorful cast of characters include a slobby older version of Peter Parker, Spider-Gwen, Spider-Man Noir, Peni Parker and her mecha suit SP//dr, and the cartoonish talking pig Spider-Ham. Spider-Man: Into the Spider-Verse has been praised for its outstanding visuals, which not only brings the rich and dynamic feel of the comic books to life, but also blends several different animation styles as characters from radically different universes share the screen.
Related: Stan Lee Gets A Touching Tribute In Marvel Fan Art
Graphic artist BossLogic has become something of a celebrity in comic book movie circles for his creative and striking fan art. He recently shared a "Venom-Verse" version of Raf Grasseti's concept art for Spider-Verse's Miles Morales, and has now turned the design into a comic book cover for The Amazing Spider-Man: Into the Venom-Verse:
The artwork is a riff on the cover art for The Amazing Spider-Man #300, the comic that introduced Venom for the first time - and established him as one of Spider-Man's fiercest enemies. Check out the original below:
Venom unfortunately doesn't actually appear in Spider-Man: Into the Spider-Verse, but the alien symbiote did enjoy massive success this year in his own standalone movie, which starred Tom Hardy as Eddie Brock and has grossed more than $855 million at the worldwide box office. Meanwhile, Spider-Verse already has two sequels in the works - a direct sequel focusing on the relationship between Miles Morales and Gwen Stacy, and an all-female team-up featuring Spider-Gwen and other female Spider-People, like Spider-Woman and Silk.
While Spider-Verse has had a slightly softer landing at the box office than Venom, it's still unquestionably a success and many believe it's shoe-in for the Best Animated Film category at the 2019 Oscars. Sony is free to get creative with the animated Spider-Man universe, which isn't subject to the live-action restrictions that keep Peter Parker tied to the Marvel Cinematic Universe, so who knows - perhaps one of the upcoming sequels actually will give us a glimpse into the Venom-verse.