South Park Slams Simpsons Over Apu Response & Calls for Cancellation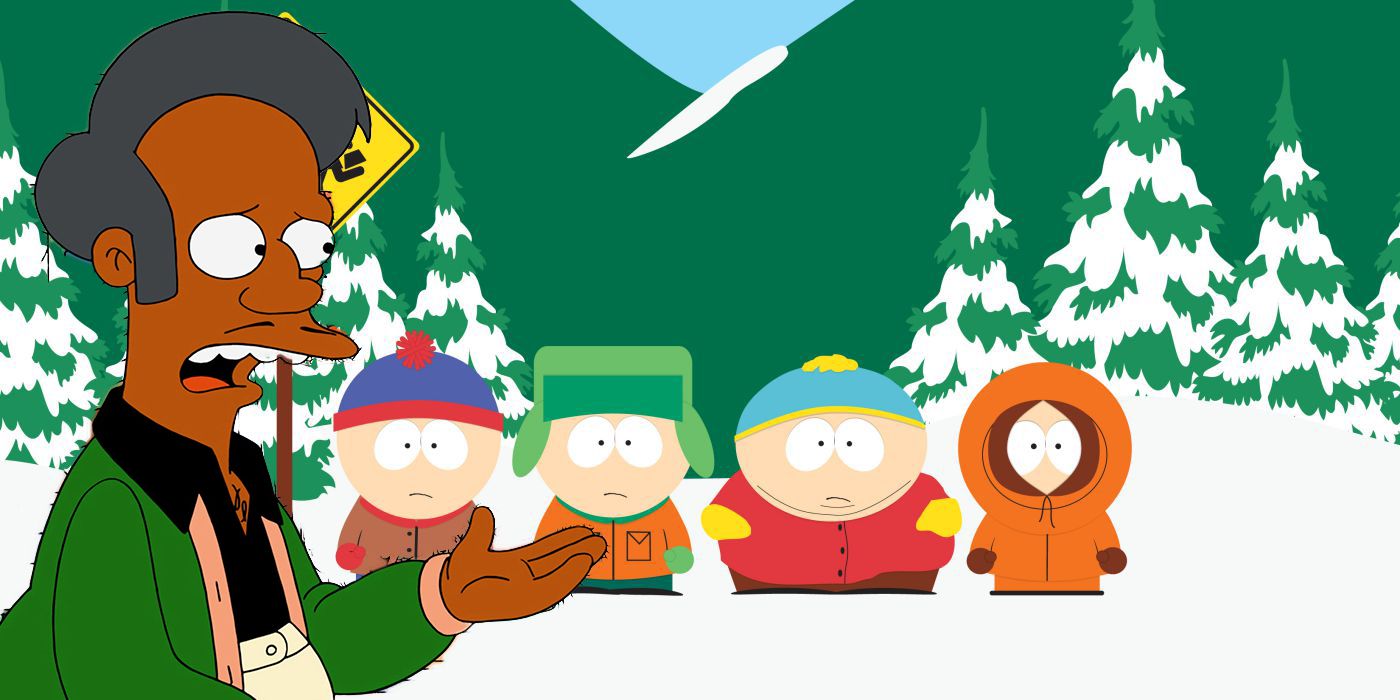 South Park's latest episode took a shot at The Simpsons over its response to the Apu controversy, and suggested the long-running show's cancellation. As society marches on, what's considered acceptable fodder for comedy often changes, much to the consternation of those who think nothing should be off limits. This leads to many situations in which beloved shows from the past now contain jokes that nobody really thought much of at the time, but are now perceived as being racist, sexist, homophobic, or otherwise uncomfortable in the current social climate.
Of course, most of these revelations happen after the fact, when a classic show has long since been canceled or ended its run. In the case of The Simpsons, the FOX animated institution just recently began its 30th season, but is in some ways still reeling from last year's documentary The Problem with Apu. Written by and starring Indian-American comedian Hari Kondabolu, The Problem with Apu focused on how the titular Simpsons character is essentially a collection of stereotypes about Indian people, made all the more problematic by the fact that Apu is voiced by white actor Hank Azaria.
Related: 20 Stars You Forgot 'Appeared' In South Park
While Azaria has said publicly that he's willing to step aside and let an actor of South Asian descent take over the Apu role - or just retire the character entirely - The Simpsons' producers don't seem to share his sentiment, as evidenced by their widely-panned attempt to address the controversy with season 29 episode "No Good Read Goes Unpunished." In last night's episode of South Park season 22, the Comedy Central comedy came out swinging on the subject. When sentient piece of excrement Mr. Hankey is exiled from town for being offensive, he's shipped off to a place "that accepts racist, awful beings like him," where people "don't care about bigotry and hate." That place being Springfield. A screen then displays #cancelthesimpsons. Ouch.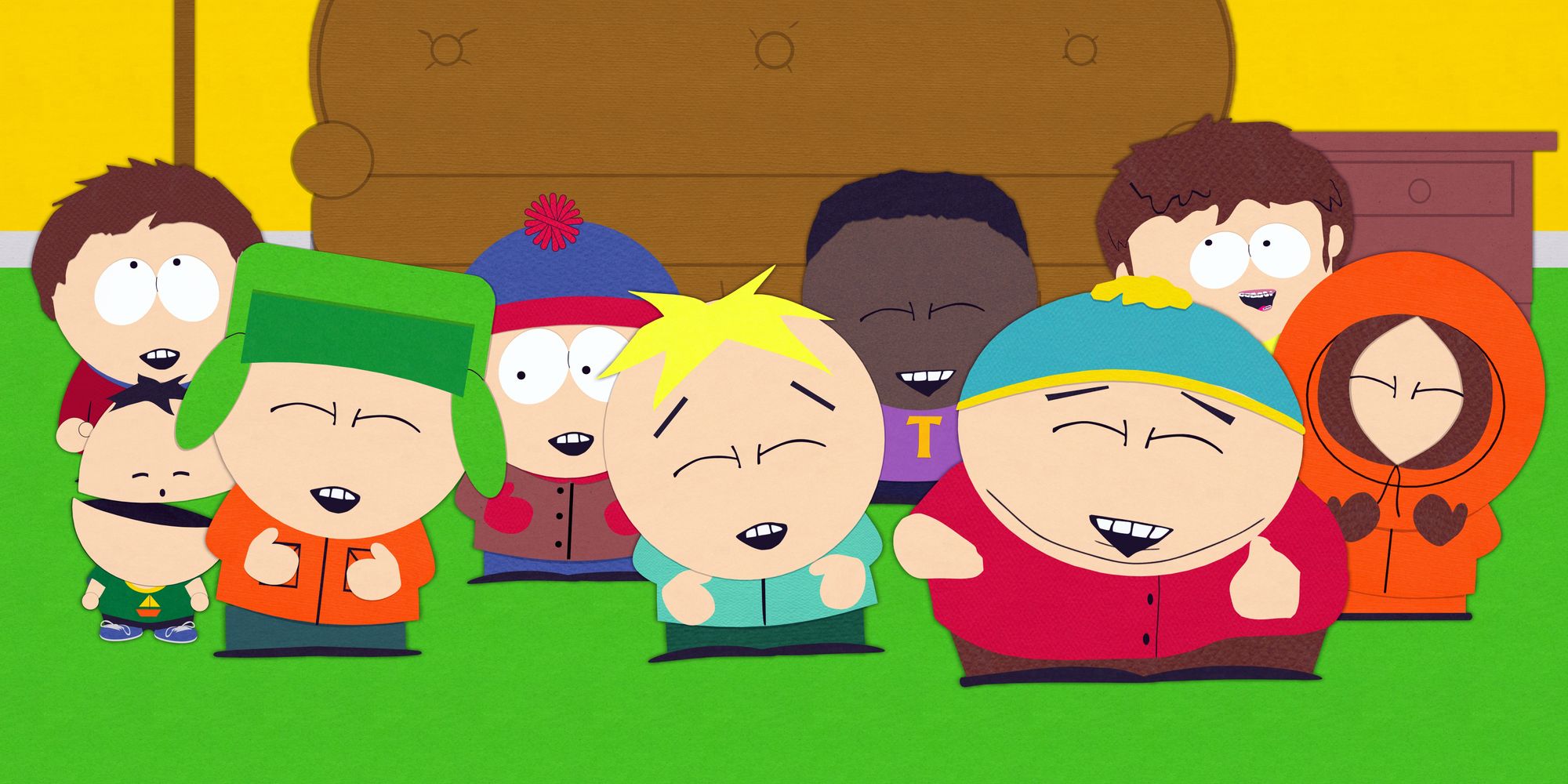 While South Park's shot at The Simpsons isn't at all subtle - Mr. Hankey is quickly greeted by Apu, and the episode itself is titled "The Problem with a Poo" - it's important to note that it's likely not meant to be taken that seriously. For one, it's South Park, a show that basically runs on taking refuge in audacity. For two, South Park has its own long history of making jokes many would deem wildly offensive, and it's hard to imagine Trey Parker and Matt Stone being genuinely bothered much by Apu. Finally, the #cancelthesimpsons bit calls back to a teaser for season 22's premiere - which involved characters reacting casually to school shootings - that included #cancelsouthpark.
Serious jab or not though, what South Park's scene definitely does is serve as a reminder that not only has The Simpsons not corrected The Problem with Apu, it shows no signs of even attempting to do so. In addition to the tone-deaf response offered in "No Good Read Goes Unpunished," Simpsons creator Matt Groening and showrunner Al Jean have both made public statements this year that basically serve to brush the controversy off, with Groening even chalking it up to people who "love to pretend they're offended." That dismissal clearly hasn't killed the issue.
South Park season 22 airs Wednesdays on Comedy Central.