Showrunners Exit FX's Y: The Last Man Series Due to Creative Differences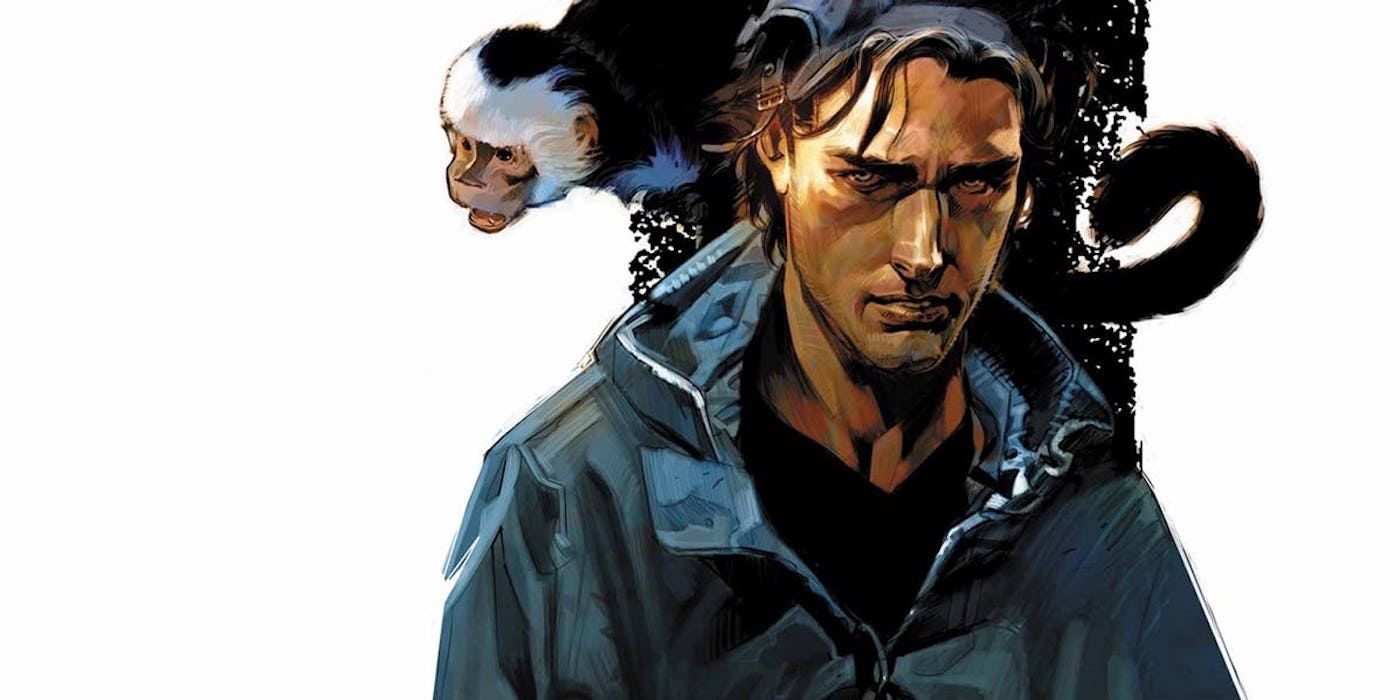 Y showrunners Aida Croal and Micheal Green have left the FX television adaptation due to creative differences. The long-gestating project is based on Y: The Last Man, the comic created by Brian K. Vaughan and Pia Guerra. Launching on DC's Vertigo imprint in 2002, the critically acclaimed comic series ran for 60 issues. The story unfolds as a mysterious plague completely wipes out every creature with a Y chromosome, save escape artist Yorick Brown and his Capuchin monkey Ampersand.
Initially in the works as a major motion picture, the Y project changed hands several times before eventually landing at FX as a proposed TV series back in 2015. After all those years in development hell, the show finally began to take shape with Michael Green (American Gods) and Aida Croal (Luke Cage) chosen as showrunners. A pilot was ordered and Barry Keoghan was cast in the role of Yorick, with Diane Lane starring as his mother Jennifer, Imogen Poots as his sister Hero and Lashana Lynch as Agent 355. Amber Tamblyn and Timothy Hutton were later added to the cast, which also includes Juliana Canfield and Marin Ireland. The show was given a series order from FX back in February, but it would appear that Y's journey to the small screen has been no less tumultuous than its road to the large one.
Related: FX's Y: The Last Man Showrunner Announces Start Of Production
Aida Croal and Micheal Green have released a statement on Twitter explaining that FX won't be moving forward with their vision for the show. Read their full statement below. Meanwhile, THR confirms the project is still happening and the cast remains unchanged, but the network is now searching for someone new to step in and fill Green and Croal's shoes. Apparently, the former showrunners had some major creative differences with the network, which led to their exit from the project.
This is actually the second TV show that Green has exited over similar reasons. He and co-showrunner Bryan Fuller left the troubled production of American Gods in late 2017. They were replaced by Jesse Alexander, who was also later dismissed from the series as well. Despite all of this behind-the-scenes drama, American Gods has been renewed for a third season, although it's seen a major drop in ratings.
Y: The Last Man is a sprawling epic that was never going to be easily adapted to the medium of film or television. The way that Green and Croal worded their statement makes it seem as though the network wasn't giving them the freedom to be as political as they'd hoped. The post is just as vague as the notion of creative differences itself, and fans will likely never know the full story. It's certainly disappointing to see Y lose so much talent, especially due to the former showrunners' immense passion for the source material. Hopefully, FX will find someone equally capable of giving this comic the adaptation that it deserves.
Next: American Gods Season 2's Ratings Have Dropped Massively - Here's Why
Source: Aida Mashaka Croal, THR