Shazam! Trailer 2 Will Feature Improved Suit Design & Effects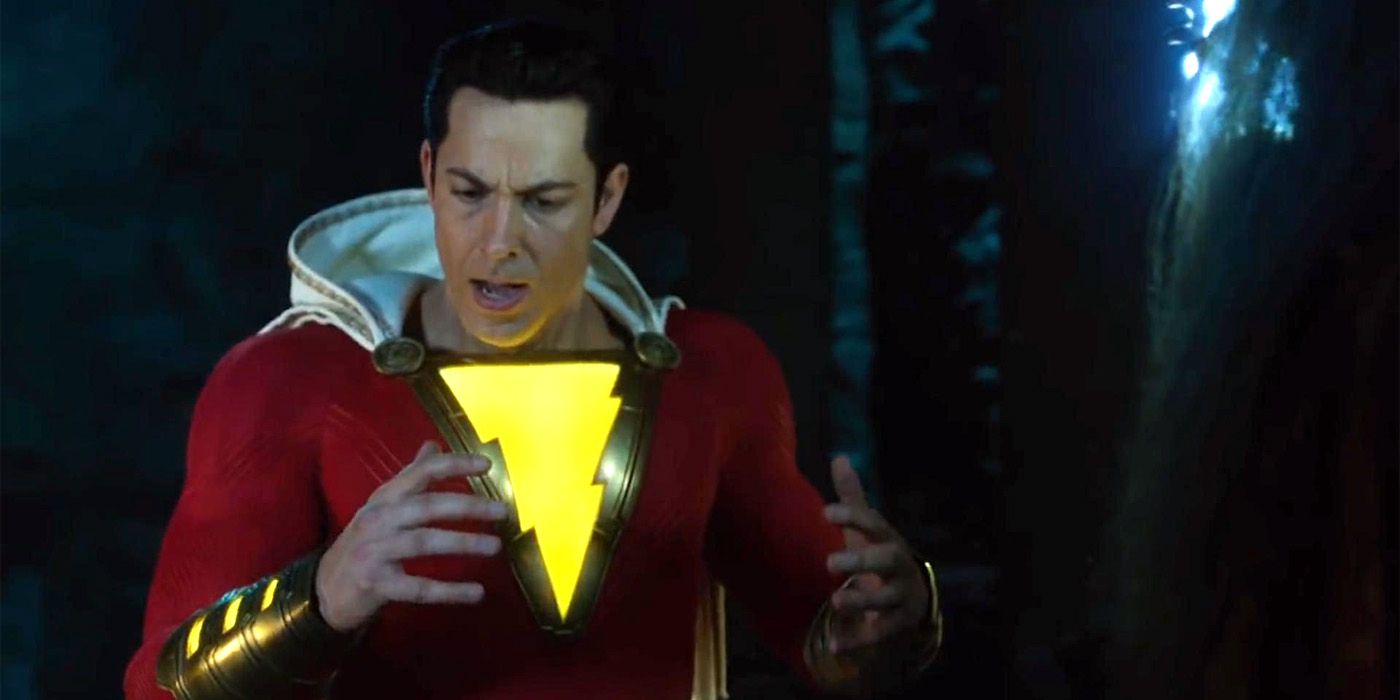 The second trailer for Shazam! will apparently featured a better suit for the hero. Warner Bros. and DC are looking to diversify the types of superhero movies they're making. They've done darker, more grounded films before, but are now looking to move into the fantastical elements of some of these comic book characters. One of the biggest examples of this is Shazam!, which will focus on a teenage Billy Batson (Asher Angel) getting the power to transform into a full grown superhero with extraordinary abilities known as Shazam (Zachary Levi). The fun that can be had with the concept was on full display in Shazam!'s first trailer.
Marketing for Shazam! hasn't truly kicked off just yet, as WB and DC keep the focus on Aquaman prior to its December release. This has not stopped many from rewatching the first Shazam! trailer as they patiently wait for more footage. Fans are eager to see more of Shazam's powers and see him actually use them against Doctor Sivana (Mark Strong), but it appears he may look even better the next time we see him.
Related: The Shazam! Cameo Could've Redeemed Henry Cavill's Superman
DC Film Chambers shared a comment made by Giacomo Farci, Strong's personal trainer, that teased an improved suit for Shazam in the second trailer. He commented on the current look of Shazam by saying, "That's not the final suit, it has been improved a lot since. The second trailer will show it."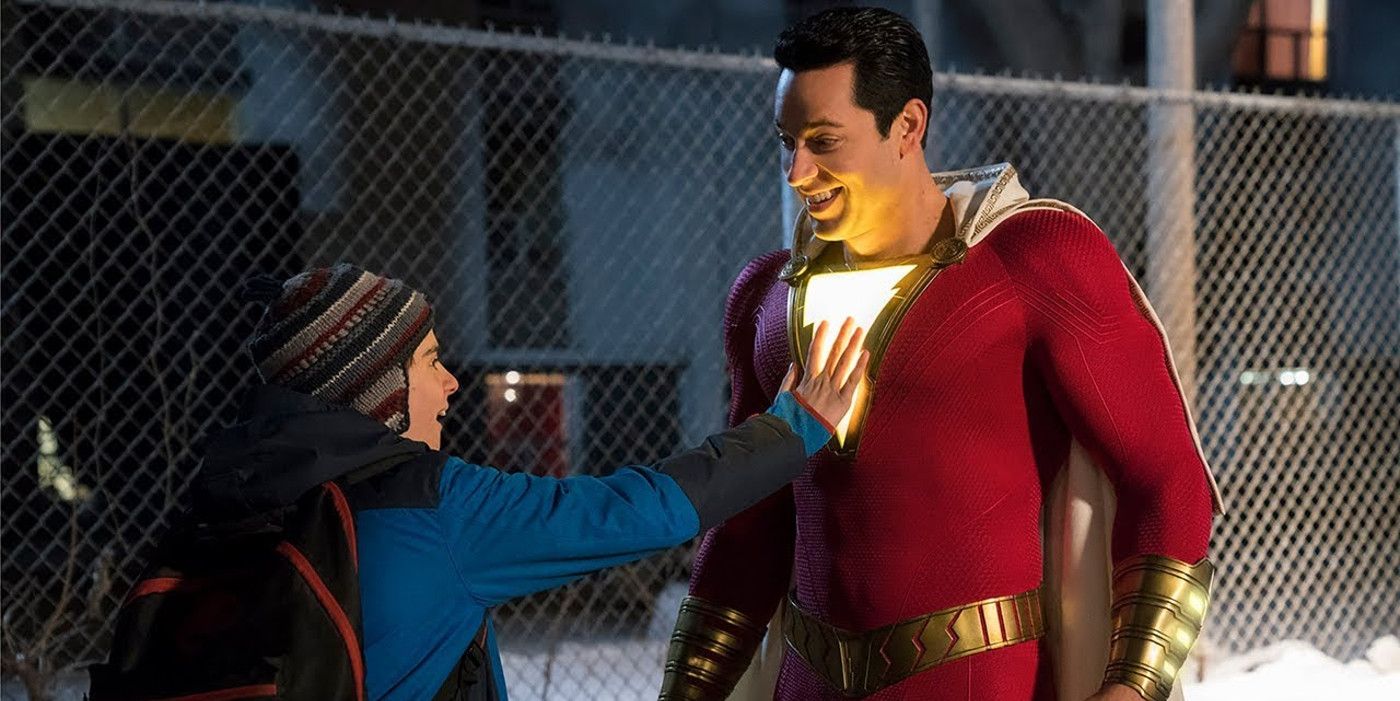 Farci didn't reveal specific information about how the suit has improved unfortunately. Director David F. Sandberg previously confirmed that the actual transformation scenes will have better VFX in future marketing, but this won't be the only improvement made if Farci is to be believed. He could simply be referring to some clean up done to the costume in post-production. However, he may have also just confirmed a theory of ours about Shazam's actual suit.
Back when the first looks at Levi in costume as Shazam were leaking from the Toronto set, we theorized the costume that was the focus of these leaks may not be the final look. Shazam's suit and overall look is created from Billy's mind and how he believes the heroic figure should appear. Even though Shazam! exists in the larger DCEU, Billy is not as steeped in the superhero landscape as others, like his new pal Freddy Freeman (Jack Dylan Grazer). It could be that as he continues to perform heroic acts - and maybe even meets Gal Gadot's Wonder Woman - that his costume evolves to the final suit Farci is referencing. A second trailer was reportedly rated before Sandberg shot that report down, but hopefully the new Shazam! trailer will come soon and show off this new look as promised.
Source: DC Film Chambers