Screen Rant's Favorite Articles of 2018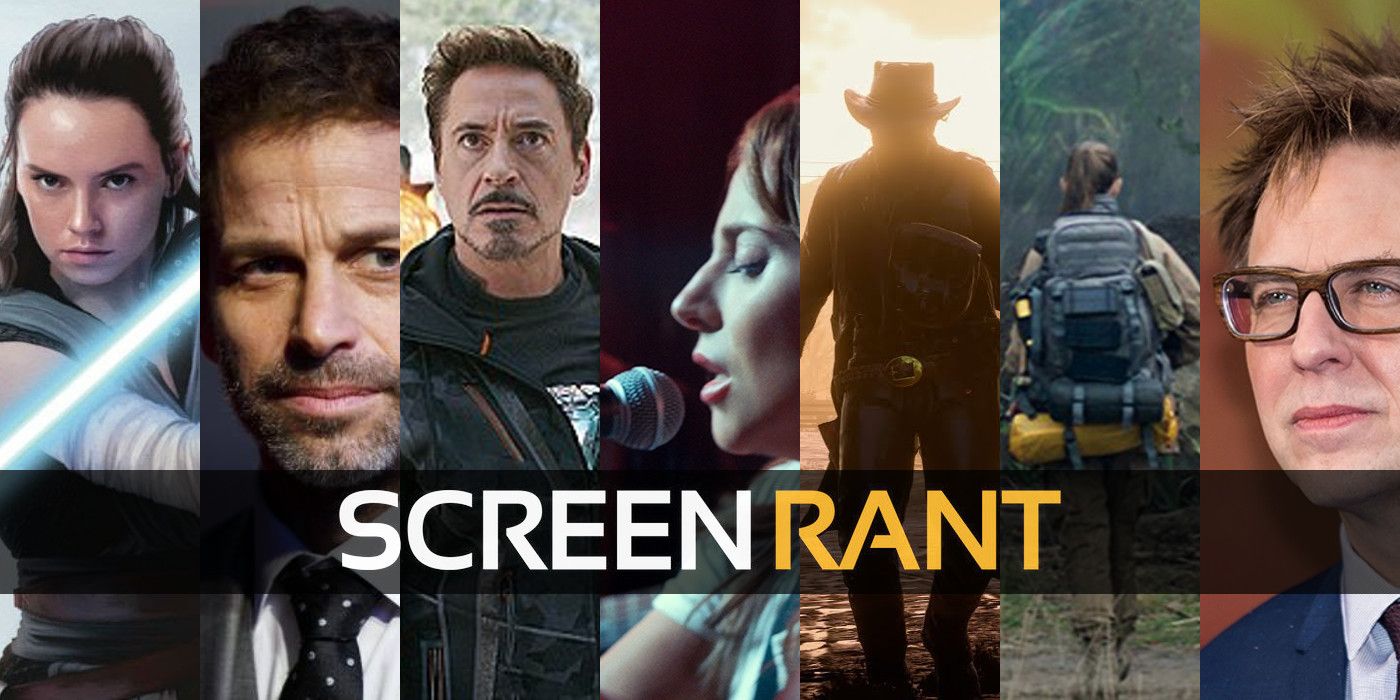 Here at Screen Rant, we're proud of all the content we create on a daily basis, but some of the things we write rise above the rest. Whether it's because of the hard work that went into it, a strong connection to the subject matter, or just because it was fun to read/write, we wanted to take a look back at a crazy 2018 to share some of our favorites.
From fictional timelines to behind the scenes accounts of what went wrong to glowing reviews or odd news, here's the pieces some of our editors remember as stand outs to the sea of content published throughout 2018.
Related: Screen Rant's Top 10 Favorite Movies of 2018
This Page: Stephen Colbert and Chris Agar
Stephen Colbert
The MCU Would Be Worse If Marvel Had X-Men Rights From The Start - The MCU's path to the big screen was a mixture of a lot of interesting variables, and Alex does a great job of showing how keeping the most popular Marvel characters off the table was a major unappreciated component in the franchise's success.
The Avatar Sequels Will Blow Marvel Out of The Water - The one naturally got mocked quite a bit, but after digging into all the numbers, it feels ignorant to bet against James Cameron's box office prowess.
The MCU Skipped Iron Man's Most Important Story - The MCU tells a great large scale story, but sometimes that means missing out on the most important smaller character moments. Tracing some threads backward, Thomas and I discovered some pretty significant developments for Tony, and a story I would have loved to see as Iron Man 4.
Damon Caro Interview: Batman v Superman's Warehouse Scene - Interviewing Damen Caro was an awesome experience. He's been integral in crafting a number of my favorite movies, so chatting with him and learning some behind the scenes details was definitely a highlight of my year.
Justice League: Every Confirmed Change to Zack Snyder's Version - I wrote so much about the Snyder Cut this year that its hard to pick just one, but this monster piece is a collection of a lot of what I've written on it.
Chris Agar
The Last Jedi Was Great (But Still Ruined Star Wars Fandom) - I was able to (once again) put my feeling about the Last Jedi discourse into words and analyze the situation, having a year's worth of reflection to draw upon.
A Star is Born's Ending Is Bad (And Always Has Been) - Something about the ending didn't feel right when watching the film, and Alex did a great job putting it into words. Also, linking to this in every Oscar prediction feature I did was hysterical.
Henry Cavill's Mustache Explained - This should be self-explanatory.
No, Disney Isn't Killing Star Wars - Did a wonderful job of explaining why Star Wars is still thriving even after one financial disappointment. As someone who's enjoyed all of the new movies and looking forward to what's next, this was a fun read.
Reviews Need To Stop Calling Solo Unnecessary - It's fine that some people didn't like Solo. I get that and everyone is entitled to their opinion. But NO movie in history has ever been "necessary." It was fun to dig into that topic.
Molly Freeman
Annihilation Ending & Shimmer Explained -Annihilation is one of the most difficult movies of 2018 and attempting to break it down and explore its themes and its ending was one of my toughest assignments of the year. But I'm pretty proud with how it turned out.
Love, Simon Review - Most of what I write now are movie reviews and I think my favorite I wrote this year is for Love, Simon (which, incidentally, is one of my favorite movies of the year).
Deadpool 2's Time Travel Makes No Sense... But We're Going To Try And Explain It - Time travel in stories is difficult to explain even in the best case, but Deadpool 2 confuses its timeline immensely with its post-credits scene. However, I think Alex's article explains it all clearly - and he even made charts to help showcase the different timelines!
Olivia Munn & The Predator: A Timeline Of The Cut Scene Controversy - One of the more complicated Me Too stories of the year was that of The Predator scene Olivia Munn insisted be cut by Fox. This was the first time I tackled an updating timeline piece to unravel everything that happened for our readers and I'm fairly proud of how it turned out even if it's one of the more grim Hollywood stories of the year.
2018 Superhero Movie Tie-In Songs Ranked From Worst To Best - Fun fact: I originally wanted to a music journalist, not a movie/TV journalist, so I tend to jump at any chance to write about music. This was just a very fun piece, mixing two of my favorite things - superheroes and music. It also gave me the chance to defend Aquaman's use of Pitbull's song that samples "Africa", which I still maintain is the best use of music in a movie all year.
Mansoor Mithaiwala
Red Dead Redemption 2: Horse Balls Shrink in Cold Weather - This is just ridiculous; something so absurd as having physics that allow for horses' testicles to shrink in cold weather is a product of those controversial 100-hour work weeks. And writing a simple story about it became one of our most-viewed articles on Red Dead Redemption 2... ever. It never ceases to amaze me.
Darkseid's Arc in Zack Snyder's Justice League Was WAY Bigger Than We Thought - Stephen's continued investigation into the Snyder Cut is truly astounding - and articles like this are an exemplification of the "journalism" aspect of "entertainment journalism." And for DC fans (such as myself), these are always compelling to read.
Deadpool 2: The Super Duper Cut - Every Deleted Scene, Addition & Change - This is my magnum opus, if only because of how painstaking it was. I watched the theatrical and extended cut side-by-side and jotted down every... single... difference. Needless to say, there were a lot. Never doing that again.
Disney Fires Guardians of the Galaxy Director James Gunn - James Gunn being fired was a complete shock, but by the time anyone was aware of what was happening (it WAS during Comic-Con, after all), Sandy was already on his third paragraph.
What Fantastic Beasts 2's Bad Reviews Are Missing - This is an ideal representation of Hannah having an opinion that's different from most of the staff and expressing that opinion in a well-thought-out, well-structured manner that makes you question what your opinion was, to begin with. Her unabashed opinions - many of which are frequently shared on Twitter - are always intriguing to read.