Scarlet Witch & Vision TV Series Confirmed, Titled WandaVision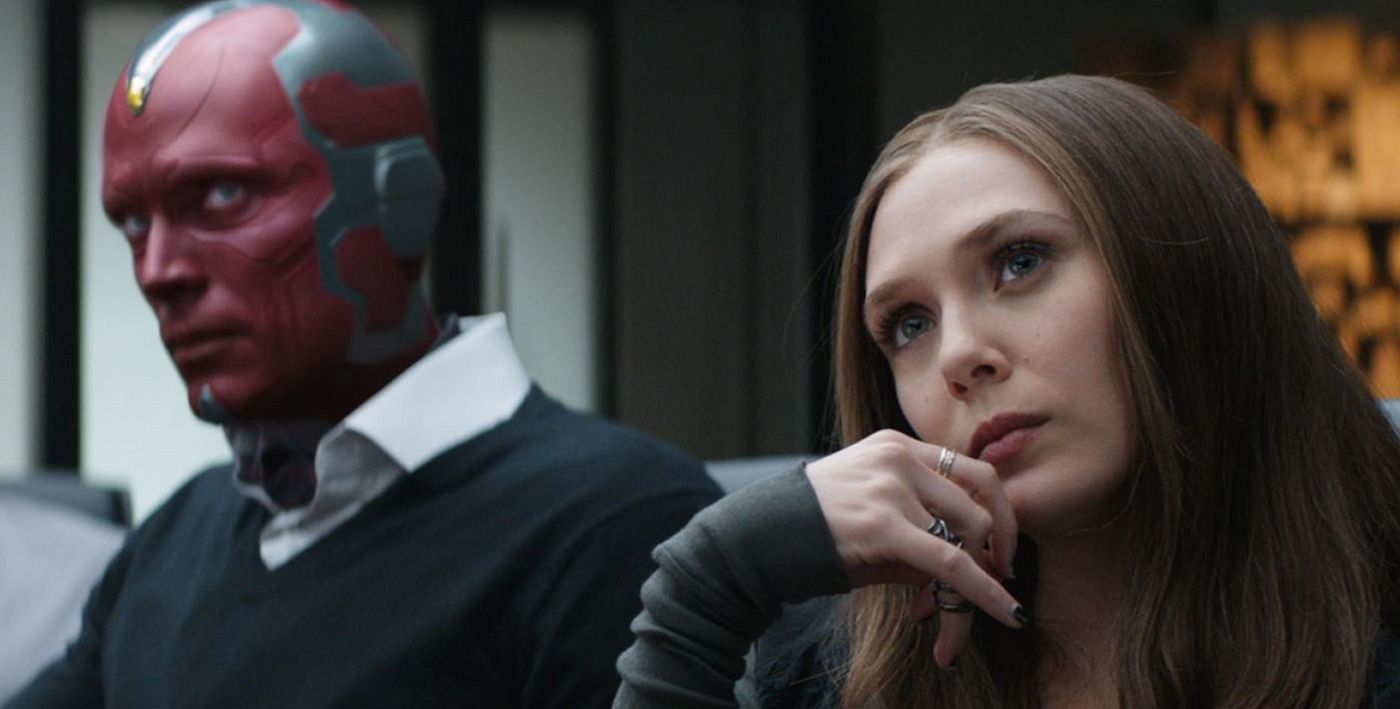 Marvel and Disney have officially confirmed a television series surrounding the characters of Scarlet Witch and Vision, to air on the upcoming Disney+ streaming service under the title of WandaVision. This news comes a day after it was reported that a Hawkeye series would also air on Disney+, and a few months after a series surrounding the two Avengers characters was rumored to be in development. This all seems to be part of Marvel's strategy to utilize the upcoming streaming service to tell more intimate stories about characters who haven't necessarily had the screen time to shine in the big Avengers team-up movies.
While Disney+ has yet to launch, the company behind the streaming platform is working on a plethora of shows centered in both the Marvel Cinematic Universe and the Star Wars canon, seemingly in an attempt to draw more subscriptions in what is already a crowded streaming market. A Falcon & Winter Soldier series was also announced alongside WandaVision, which will focus on yet more supporting characters in the MCU, hopefully in an effort to flesh out its underutilized characters in a long-form environment like television.
At the Walt Disney Studios' investor meeting, which focused on the Disney+ streaming service and its upcoming launch, WandaVision was confirmed by the company. The series will focus on both Scarlet Witch and Vision, and will bring back actors Elizabeth Olsen and Paul Bettany in starring roles.
Developing...
Source: Disney