Ron Perlman Trolls Hellboy Reboot Using Anchorman Meme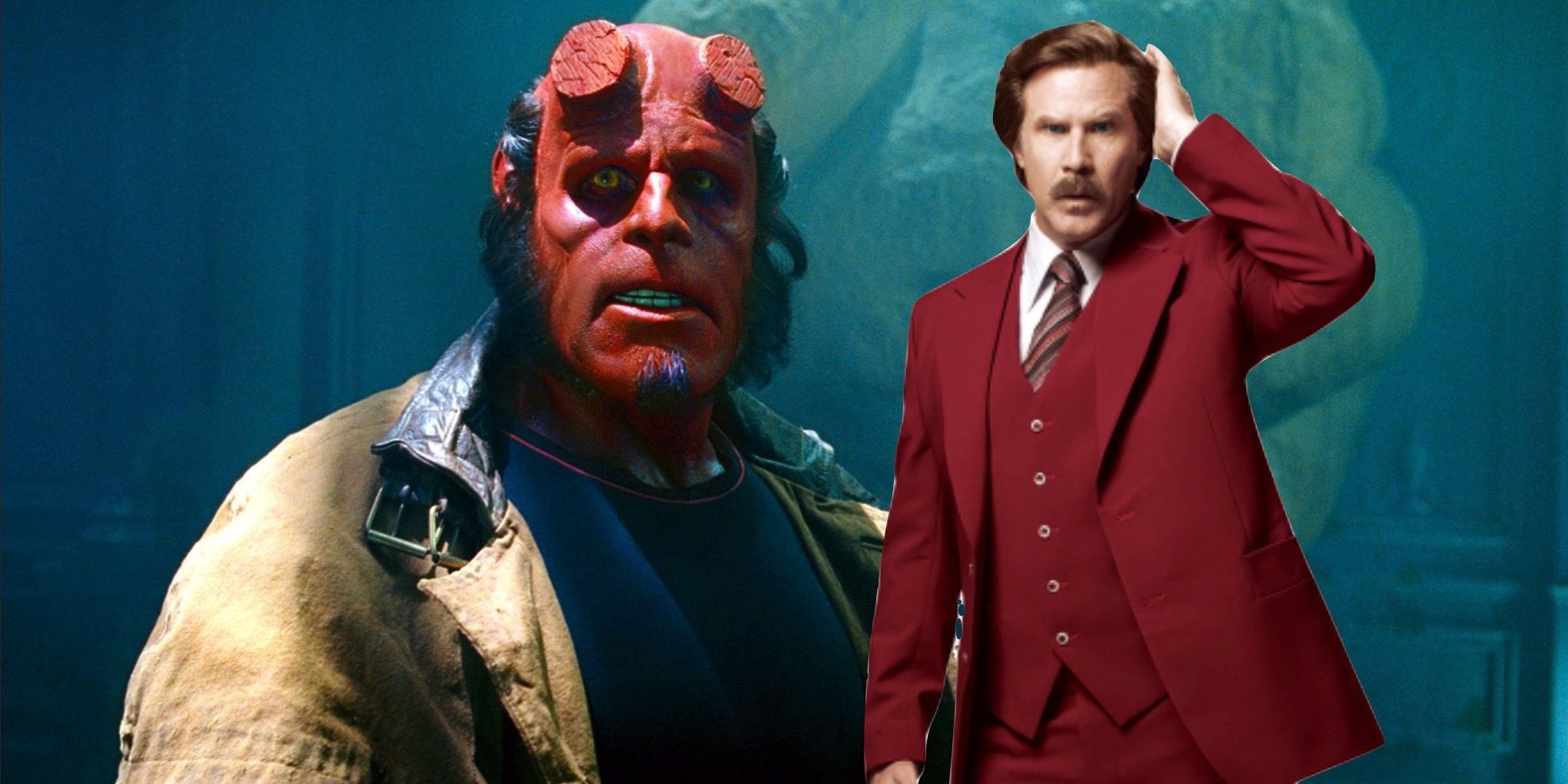 Ron Perlman has trolled the upcoming Hellboy reboot using an Anchorman meme. Perlman was of course the original Hellboy actor, who played the character in Guillermo del Toro's Hellboy and Hellboy II: The Golden Army. Fans had been dying to see a Hellboy III since 2008, but it unfortunately never came to be.
While fans will be getting a new Hellboy movie this year, it's actually a reboot rather than a third movie starring Perlman. Stranger Things actor David Harbour has taken over the comic book character for the reboot, which will not involve Perlman in any way. Perlman had been petitioning for Hellboy III for years, but has since commented that he's made peace with the reboot and even wished Harbour luck in the role. While Perlman has been a good sport about Hellboy continuing on without him, that hasn't stopped him from joking about the upcoming superhero flick.
Related: Hellboy Star Teases Brutal, Bloody Movie; New Image Released
Posting on his Instagram account, Perlman shared a meme trolling the new Hellboy movie. The meme shows an image of Steve Carell's character from Anchorman: The Legend of Ron Burgundy saying his hilarious line "You're not Ron" as he realizes Veronica Corningstone had replaced Ron Burgundy as the news anchor. Perlman's full post, as well as his caption for the meme, can be seen below.
Despite Perlman not being involved, many fans have gotten onboard with this new version of Hellboy. When the film was announced, it was revealed that the reboot would be R-rated and be a dark and gruesome horror film that involved mature themes. These claims have also been supported by the first Hellboy trailer, as well as first look images from the upcoming superhero movie. Besides Harbour, the film has also gathered a talented supporting cast including Thomas Haden Church as Lobster Johnson, Daniel Dae Kim as Ben Daimio, and Milla Jovovich as Nimue the Blood Queen. 
Even though fans are looking forward to seeing Harbour as Hellboy, many fans are surely still disappointed that a third Hellboy movie with Perlman will never come to be. Perlman seems to have a sense of humor about the reboot at this point, as he has previously joked that he would cameo in the reboot "When Hellboy freezes over". The new movie seems to have won a lot of fans over so far, and movie-goers only have to wait a few more months to see if Hellboy will live up to the hype.
Source: Ron Perlman