Robert Englund Returns As Freddy Krueger In The Goldbergs Photos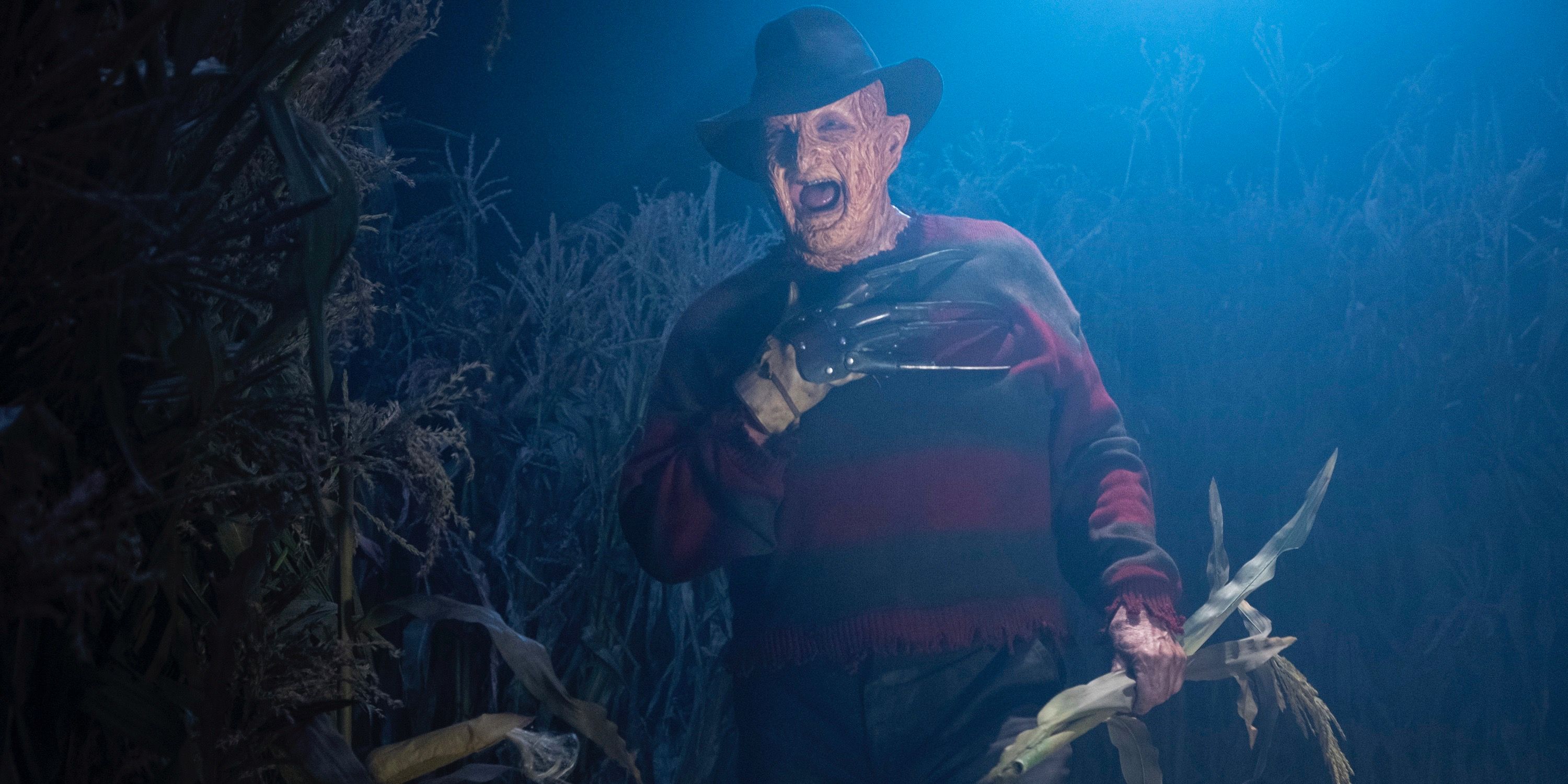 Freddy Krueger actor Robert Englund returns to his iconic role in new images from the Halloween special of ABC's The Goldbergs. The sitcom is currently in its sixth season which revolves around a family living in Jenkintown, Pensylvania in the '80s. The show often parodies classic movies from the 1980s, but Englund returning as Freddy is significant since he hasn't worn the makeup for a movie or TV show in 15 years.
As most horror fans know, A Nightmare on Elm Street was released in November 1984 and was directed by Wes Craven. The film starred Englund as a serial killer who killed teenagers in their dreams with a glove that had knives for fingers. The film was well received by fans and critics which meant that there was money to be made with a sequel. Englund returned as Freddy for seven movies and even appeared in the TV series called Freddy's Nightmares which was on the air for two seasons. Horror fans thought they had seen the last of Englund in his famous role, but new images have revealed Krueger's look for his upcoming appearance on The Goldbergs. 
Related: Robert Englund Pitches Ingenious Idea for New Nightmare on Elm Street
ABC (hat tip MovieWeb) released stills that give fans their best look yet at the return of Freddy Krueger. Englund can be seen in his iconic dirty red and green sweater, his fedora, and of course his signature glove. The images also feature Wendi McLendon-Covey as Beverly Goldberg, who will be the lucky gal being haunted by Krueger in the episode. The photos give a detailed look at what fans can expect in the upcoming episode and even went as far as recreating an iconic promotional image used in A Nightmare on Elm Street 3: Dream Warriors.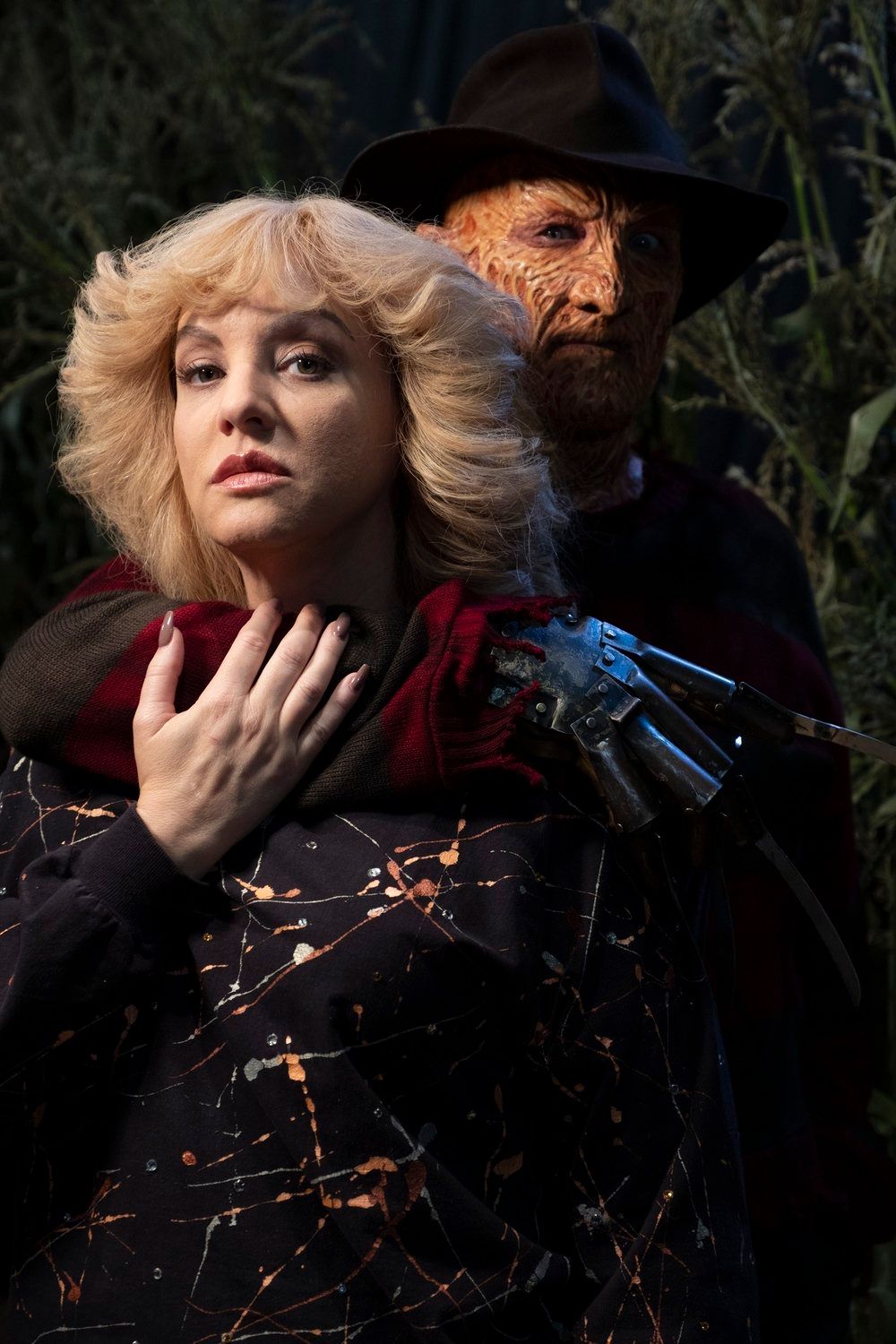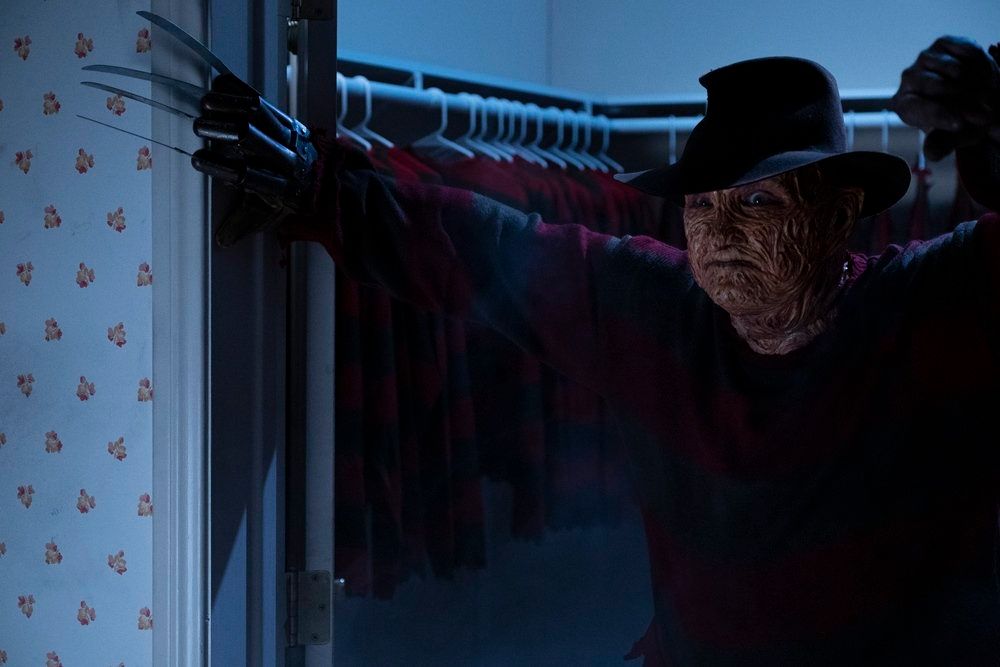 In the episode titled "Mister Knifey-Hands", Adam is allowed to watch A Nightmare on Elm Street even though Beverly doesn't think it is a good idea. Beverly will then be visited by Freddy in her dreams where she will supposedly learn a lesson about Adam and Jackie's relationship. While Englund reprising the role of Freddy is a big deal for horror fans, he isn't the first actor to return to a character that fans thought was long gone on The Goldbergs. Rick Moranis previously returned as Dark Helmet from Spaceballs for an episode at the end of season 5.
While Englund is once again playing the character, he previously confessed that he was too old to play Freddy and that someone else should take over the role. Englund even suggested Kevin Bacon should play the next Freddy at one point. Even though Englund has returned to his role after he said he wouldn't, The Goldbergs really will probably be the last time he plays Freddy Krueger. After all, appearing on a 22-minute sitcom is a little different than signing up to play the character on another A Nightmare on Elm Street movie. Another movie featuring a different actor as Freddy is bound to happen eventually, but for now, fans of '80s horror can enjoy Englund in the role one last time.
Source: MovieWeb