Pokémon The Movie: Mewtwo Strikes Back Evolution Gets Its First Trailer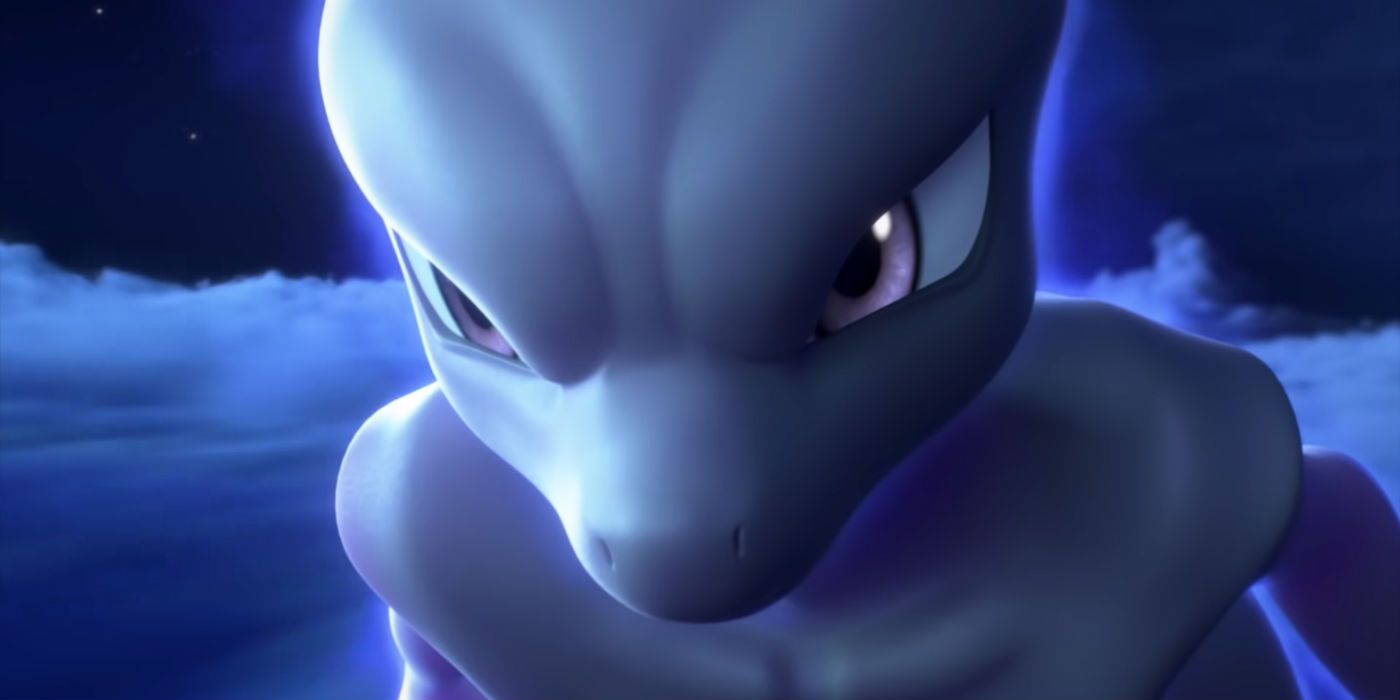 The Pokémon Company has released the first trailer for Pokémon The Movie: Mewtwo Strikes Back Evolution, a remake of the very first Pokémon movie. It's now been twenty years since the release of the creatively-titled Pokémon: The First Movie, in which Ash Ketchum and friends encountered the powerful Pokémon Mewtwo - a bigger and meaner clone of the adorable Psychic Pokémon Mew.
The original movie may not have impressed the critics, but it was something of a cultural landmark for nineties kids who were Pokémon fans. The story begins with Mewtwo waking up in a laboratory and taking revenge on his creators before swearing further revenge on the rest of humanity. Mewtwo lures Pokémon trainers to the island where the laboratory is located, and then uses the technology there to clone their Pokémon, creating an army of Pokémon who are then forced to battle the creatures that they were cloned from.
Related: Ryan Reynolds Offers Behind-the-Scenes Peek at Detective Pikachu
The first short teaser for Pokémon The Movie: Mewtwo Strikes Back Evolution shows that the 2D animation of the original movie has been traded in for 3D computer-generated animation. It also teases the epic battle between Mew and Mewtwo that served as the climax of the original movie. Check out the trailer below.
A remake of the first Pokémon movie was rumored to be on the way back in summer 2018, but this trailer is the first official confirmation of those rumors, and it also reveals the remake's Japanese release date of July 12, 2019. There's no information yet available about how and when the movie will be released in other countries, but it's probably not going to get a theatrical release in the United States. Pokémon The Movie: Mewtwo Strikes Back Evolution will mark the second Pokémon movie to be released in 2019, following the American live-action movie Detective Pikachu, which was directed by Rob Letterman and features the voice of Ryan Reynolds as a Pikachu who also happens to be a world-class detective.
Since its inception in 1995, the Pokémon franchise has gone from strength to strength, with augmented reality mobile game Pokémon Go proving to be one of the biggest crazes of 2016. This remake of the first Pokémon movie looks to be a serious nostalgia trip for older fans, and can recreate an excellent story for younger audiences, so we're definitely looking forward to seeing more classic scenes from the original recreated with 3D animation.