Penguin Will Be Fat in Gotham Series Finale
According to Gotham actor Robin Lord Taylor, his character, Oswald Cobblepot aka the Penguin, will be putting on the pounds in the series finale. With season 5 being the show's last, Gotham is preparing the characters' final transformations into the iconic figures fans know and love. Bruce Wayne will become Batman complete with Dark Knight Rises-esque Batsuit. Gotham may at last get its Joker. And Penguin will take on more of the attributes associated with him.
Season 5 is the show's shortest with only ten episodes. But it also looks to be one of the show's busiest. The final season will be following the No Man's Land story arc as well as introducing even more villains for Jim Gordon and Bruce Wayne to contend with. It has already been confirmed that Shane West will appear as Bane. Magpie will make her live-action debut. Then there is the possibility of Harley Quinn appearing to assist her puddin' in terrorizing the city. Now it appears that more classic Penguin references can be added to the ever-growing list of things for fans to look forward to.
Related: Gotham Showrunners Finally Admit They Almost Turned Barbara Into Harley Quinn
During the Gotham panel at New York Comic Con (via ComicBook), Taylor confirmed that in the finale, Penguin will look more like his comic book counterpart. When asked if he'll be wearing a fat suit, Taylor replied, "Yes! Yeah, I get chunky." According to showrunner John Stephens, Penguin and the rest of Gotham's surviving residents will become more like their comic versions following a ten-year time jump in the final episode.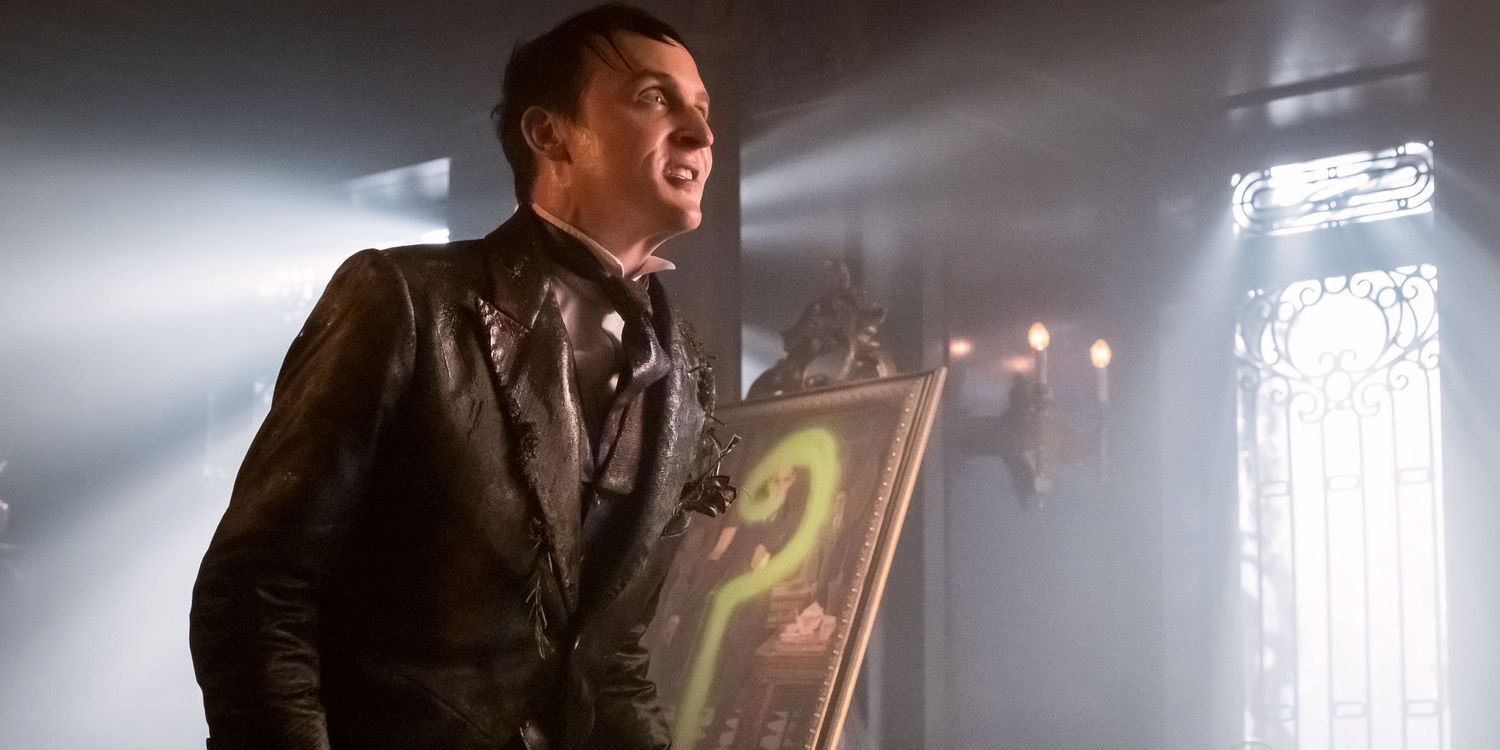 But Penguin's build isn't the only thing changing about the character. ComicBook later got the chance to speak with Taylor about plans for his character throughout season 5. Taylor hinted that fans can expect his iteration of the Penguin to acquire some of the props associated with the comic version, saying:
"I can't spoil anything specific but definitely there are parts of the traditional iconography of the Penguin that are coming into play this year. We've done everything else with this character it has its own unique twists and it's also earned and everything makes sense this character is turning into the traditional Penguin that we all know and so we see it visually as well as emotionally."
Transforming Taylor's Penguin into more of a classic version of the character will likely excite hardcore fans of the comics. The change may or may not be as well received by Gotham loyalists who have grown attached to the show's spin on the iconic characters. Taylor's Penguin has often been called the breakout character of Gotham and depending on how far the show's writers intended to take his transformation, they could risk upsetting viewers who have stuck by the series. But while the show has had its ups and downs, Gotham has managed to keep audiences entertained with their dark and campy take on the Batman comics. Whatever Gotham has in store for audiences, fans are likely to enjoy the ride up until the very end.
Source: ComicBook