Orange Is The New Black: 10 Things That Need To Happen Before It Ends
Orange is the New Black has been making fans laugh and cry for half of a decade now. We have been following the captivating stories of the women at Litchfield Correctional Facility, angered by the injustice they face daily in prison. As the series progressed each season got seemingly darker, diving deeper into the brutality these women must endure from the prison system. Yet despite how dark the show has become, it still is able to incorporate just enough humor to make Orange is the New Black the perfect "dramedy" series.
There is a whole lot to uncover in the final season of the series, so here are 10 things that need to happen before the show ends.
RELATED: 20 Mistakes Fans Completely Missed In Orange Is The New Black
10

TAYSTEE'S LIFE SENTENCE NEEDS TO BE ADDRESSED
Perhaps one of the most tragic plotlines to come out of Orange is the new Black involves Taystee's life sentence in prison for a crime that she did not commit. Taystee is accused in season 6 of murdering Officer Piscatella despite the fact that he was actually killed by Officer Natoli, a member of the Community Emergency Response Team.
RELATED: Orange Is The New Black: 25 Behind-The-Scenes Photos That Change Everything
In the finale episode of season 6 directed by Nick Sandow (aka the actor who plays Joe Caputo), Taystee tells Caputo if she does end up receiving a life sentence, she refuses to spend the rest of her life in Litchfield. Perhaps this suggests she will attempt to put an end to her life. We sincerely hope this isn't the case and that Taystee gets the justice she deserves.
9

PIPER NEEDS TO ADJUST IN THE REAL WORLD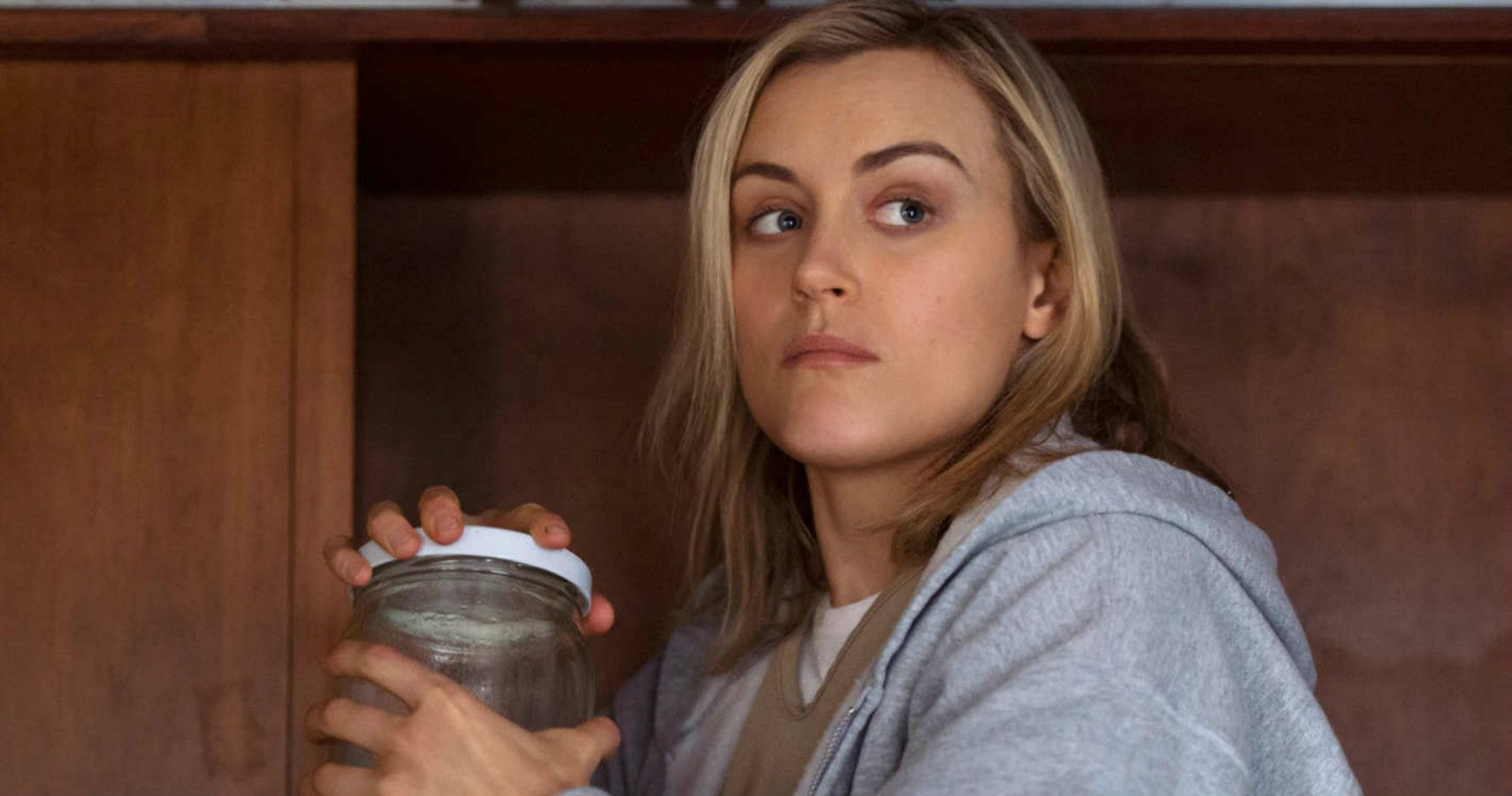 Fans of Orange is the New Black were shocked to see Piper Chapman get out of prison on early release. In the final shot of the sixth season, Piper's brother who drives her out of prison asks her hopefully, "So...what are you going to do now?" to which we get no response for except for a cut to an orange screen indicating the end of the episode.
This ambiguous ending leaves viewers guessing what exactly will become of Piper after she leaves prison. How will she get a steady job with a prison record? Who will she turn to other than her family? As we left off, her best friend Polly is now living happily ever after with Piper's ex, so we can see a possible future of Piper seeking some form of excitement now that she's all alone in the real world. We can only hope she will stay out of trouble this time.
8

BLANCA'S STORY NEEDS TO BE CAPTURED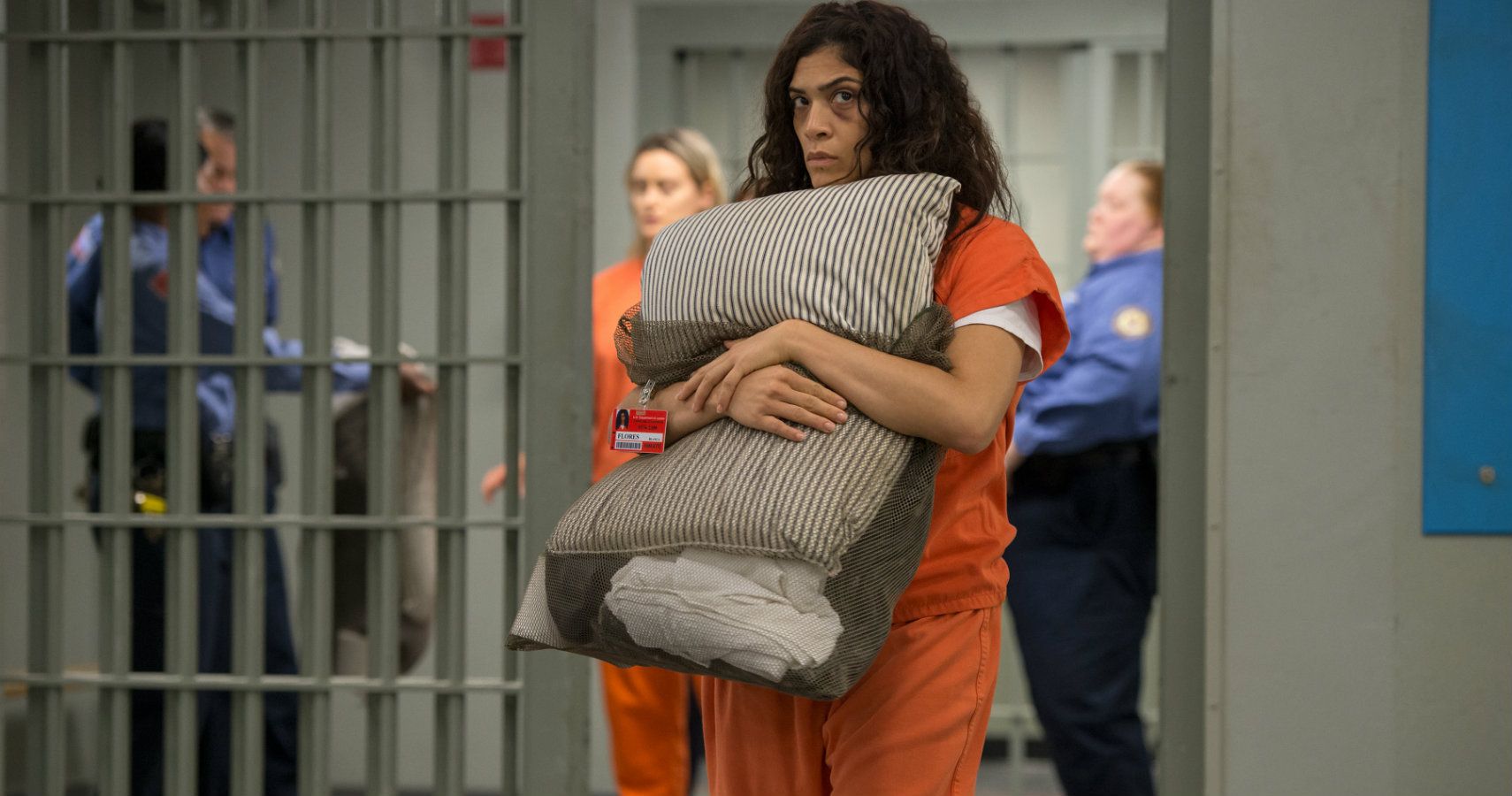 We were so excited for Blanca's future in the season 6 finale because from what we had been told, she was getting off on early release. It made it that much more heartbreaking to see the hopeful smile on her face be washed away as she was led by ICE agents to an Immigration Detention Center.
This devastating scene makes us wonder whether or not OITNB will explore Blanca's storyline further in the show. The actress who plays Blanca (Laura Gomez) had this to say about her character's fate in the final season: "It seems very obvious that we have walked into another territory with that last moment. I have a sense that we might keep walking in that direction."
7

DAYA NEEDS TO SEEK HELP FOR HER DRUG ADDICTION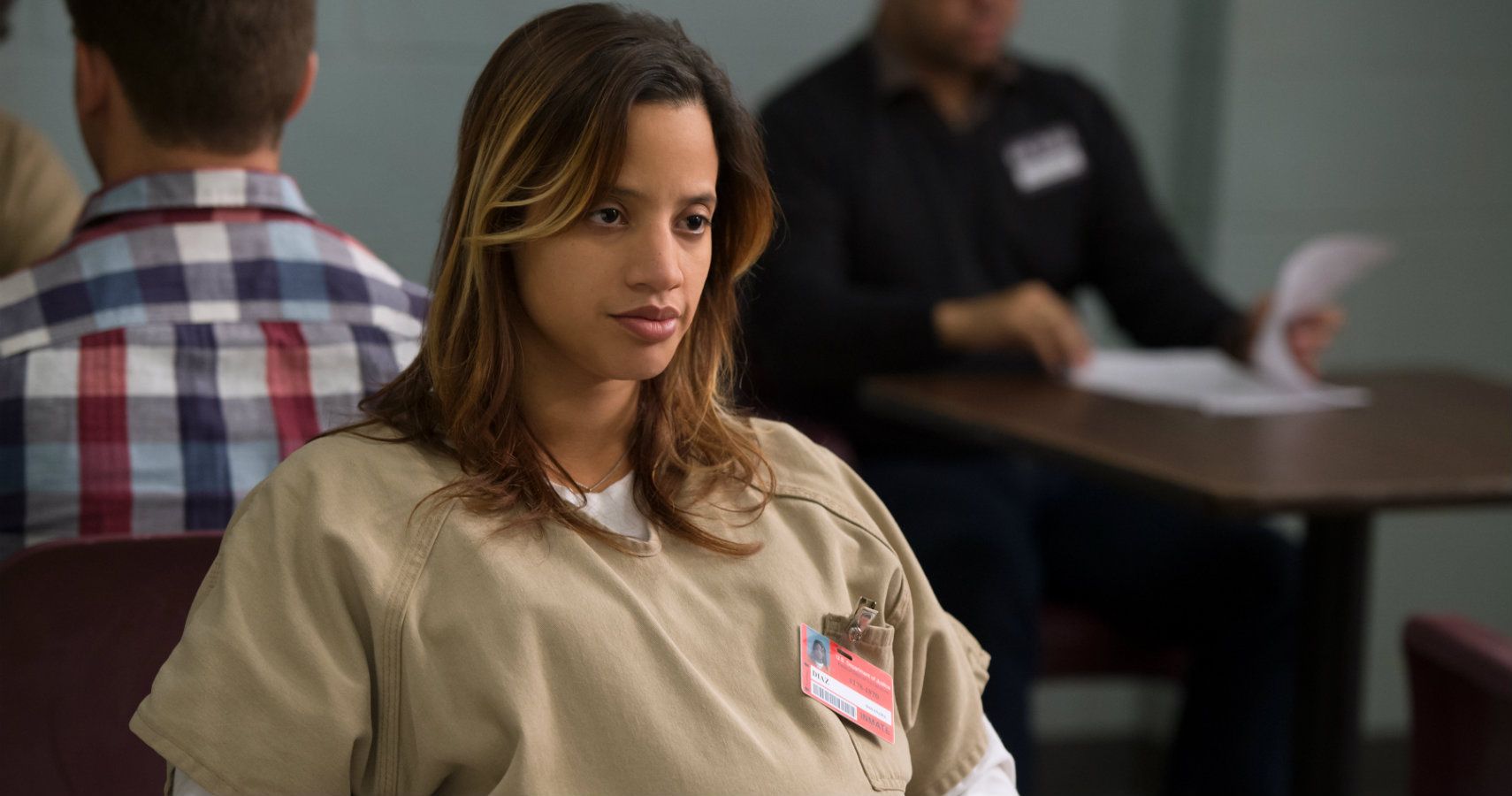 In season 6, Daya gets hooked on drugs that the character "Daddy" provides. It's not too shocking that Daya would develop an addiction as a way to escape the situation she is currently under where her prison sentence has basically been extended to life.
RELATED: 20 Wild Facts Behind The Making Of Orange Is The New Black
Not only that, but she has been getting severely abused by the officers in maximum security and she feels fairly alone now that her mother is out. Daya comes from a family of people who deal with drugs so it's something she has been exposed to her entire life. Hopefully, she will be able to seek the help she needs because she is a sincerely good person who got stuck in a bad situation.
6

WE NEED TO SEE PIPER AND ALEX AS A MARRIED COUPLE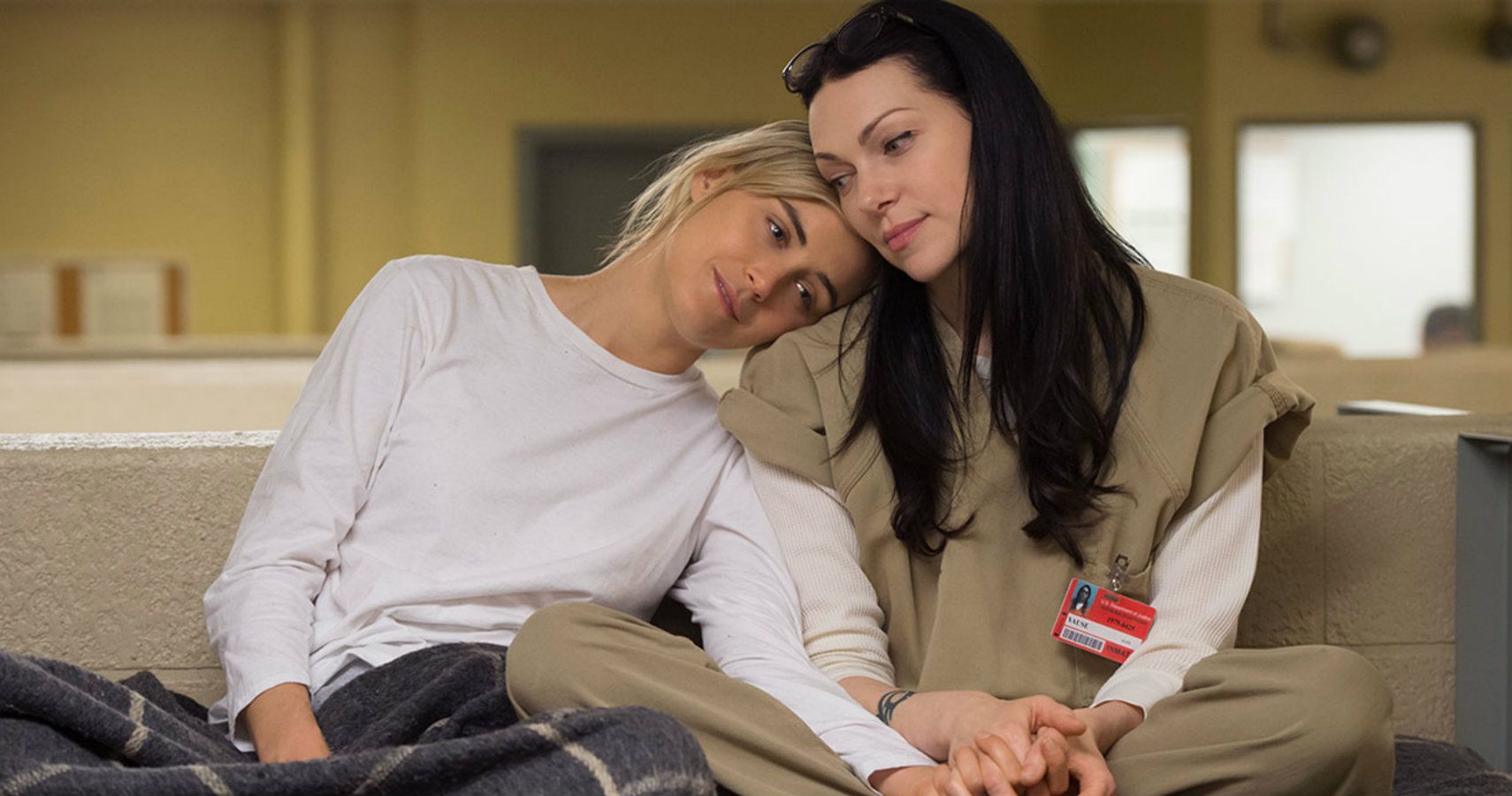 In the final episode of season 6, there was a lot of darkness occurring on screen. Some plotlines were able to provide the smallest glimmer of hope for these characters. One of these hopeful moments was watching Piper and Alex get married in a prison-style wedding.  Alex still has more time to her sentence, leaving us curious as to whether or not these two will be able to survive their marriage to each other. The two as a couple have experienced a whole lot of turmoil yet the love between them is undeniable. It will be interesting to see the two as a more committed pair. How will Piper's family react to Piper's new wife?  Only time will tell.
5

NICKY AND MORELLO NEED TO FIGURE OUT THEIR RELATIONSHIP STATUS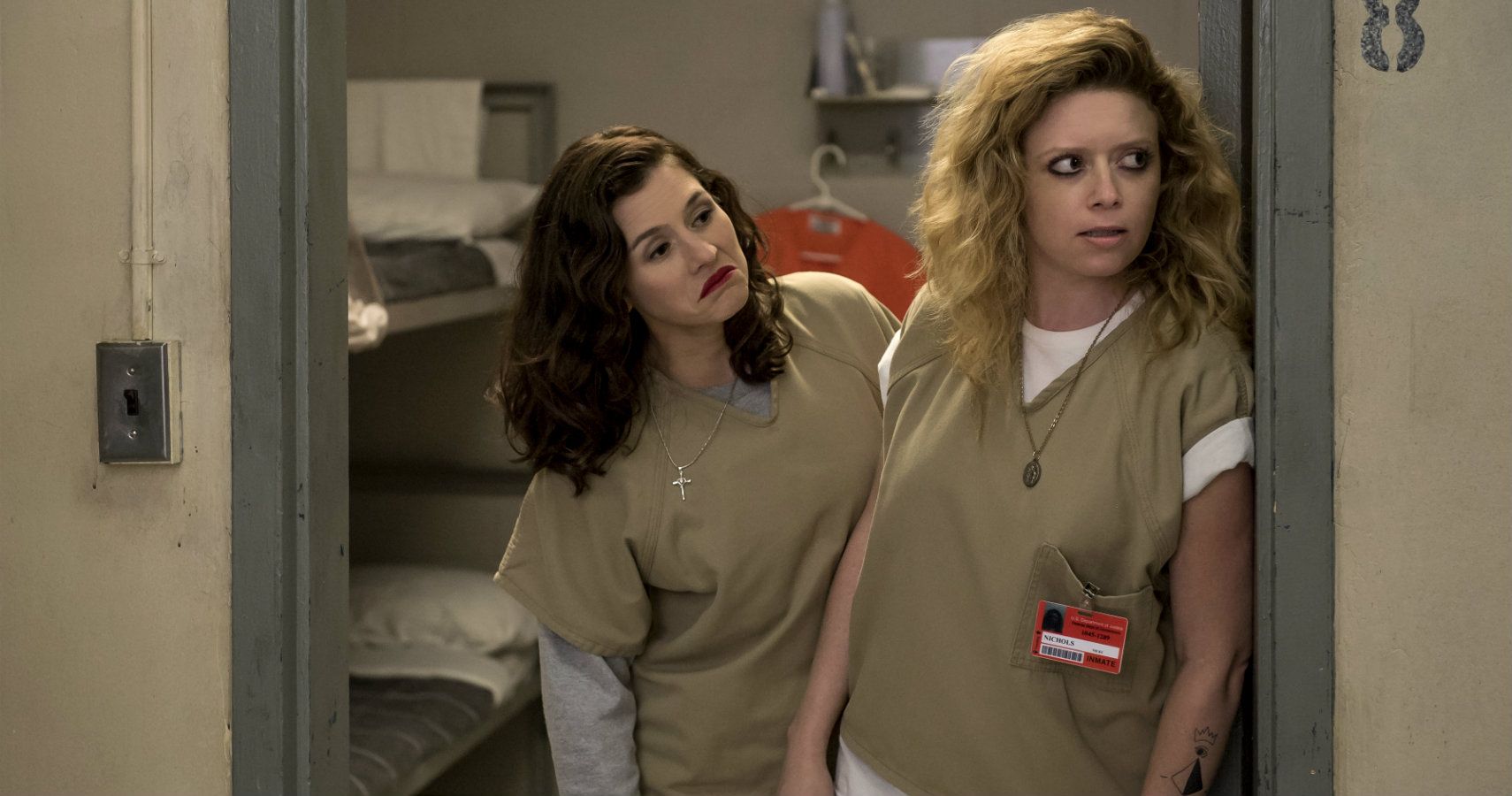 Nicky: ...And maybe you realize that you were just hopelessly in love with an incredible, insane, beautiful woman who's never going to love you back.
Nicky and Morello have been romantically involved throughout their time in prison together. It is obvious that Nicky is hopelessly in love with Morello, yet Morello can't seem to shake off her need to lead a more traditional life with Vinny as her husband.
RELATED: 5 Of The Best Relationships On Orange Is The New Black (And 5 Of The Worst)
Despite her desire for tradition, it's pretty clear Morello is just as smitten for Nicky as she is for her. Will their relationship end in romance or is it too unrealistic to think they could make it in the real world? We sure hope Morello can come to her senses and realize Nicky is her true love.
4

WE NEED TO LEARN THE FATE OF MORELLO'S BABY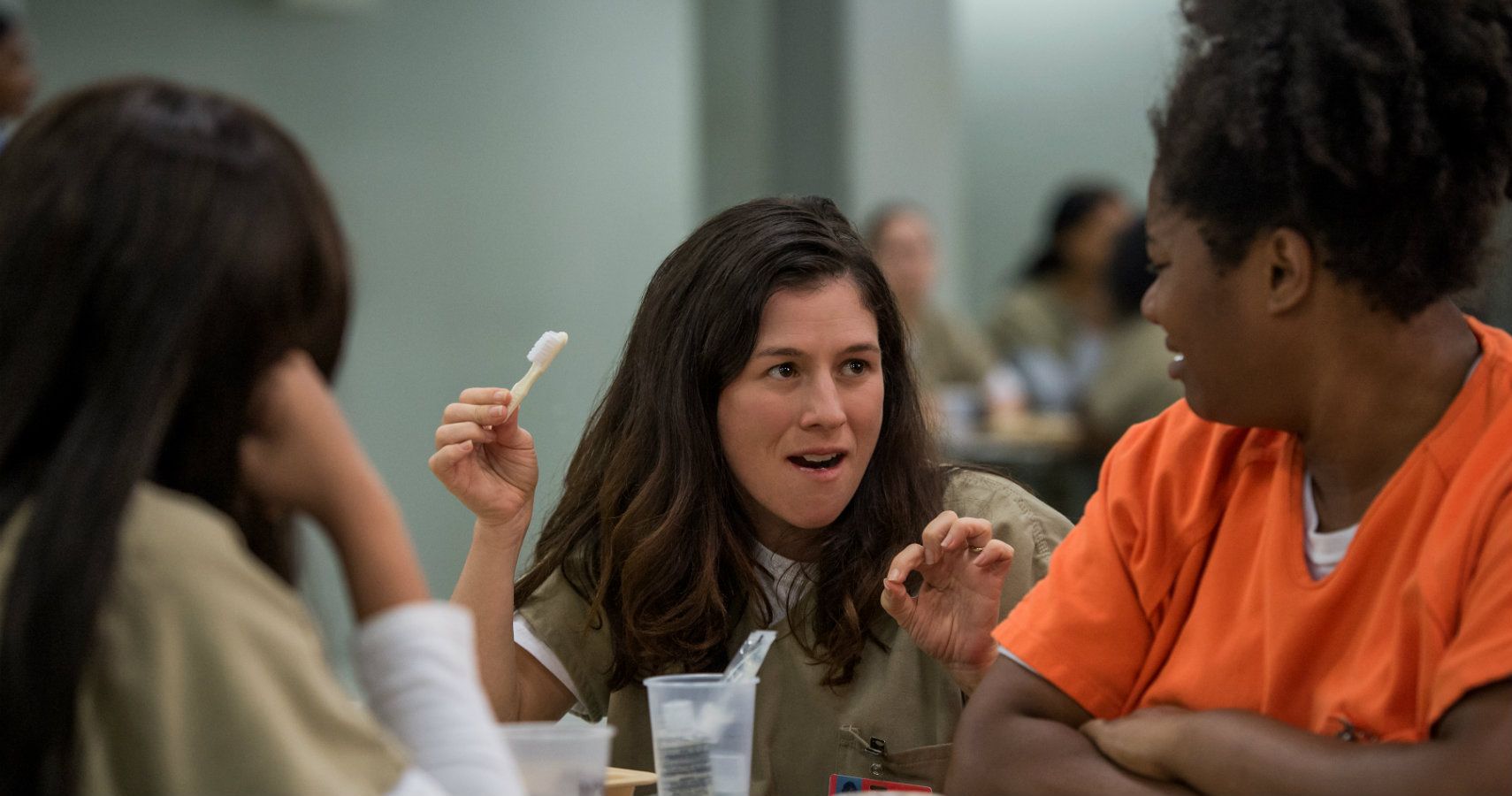 Last season, Morello discovered she's pregnant. Although she is thrilled to have a baby with Vinny, she is terrified over the fact that she will be forced to have this baby while she's still serving her time in prison. Originally, after Morello told Nicky that she was pregnant, Nicky assumed Morello was making the pregnancy up inside her head the same way she made up Christopher being her fiance. Later though, Nicky sees Morello's pregnancy test and discovers that she is, in fact, pregnant. In the final episode of season 6, we see Morello go into labor. Will the baby be okay? Morello has been under a lot of stress, so we sure hope so. Where will the baby go? Will Vinny take care of the baby? Only time will tell.
3

BETH NEEDS TO BE ANALYZED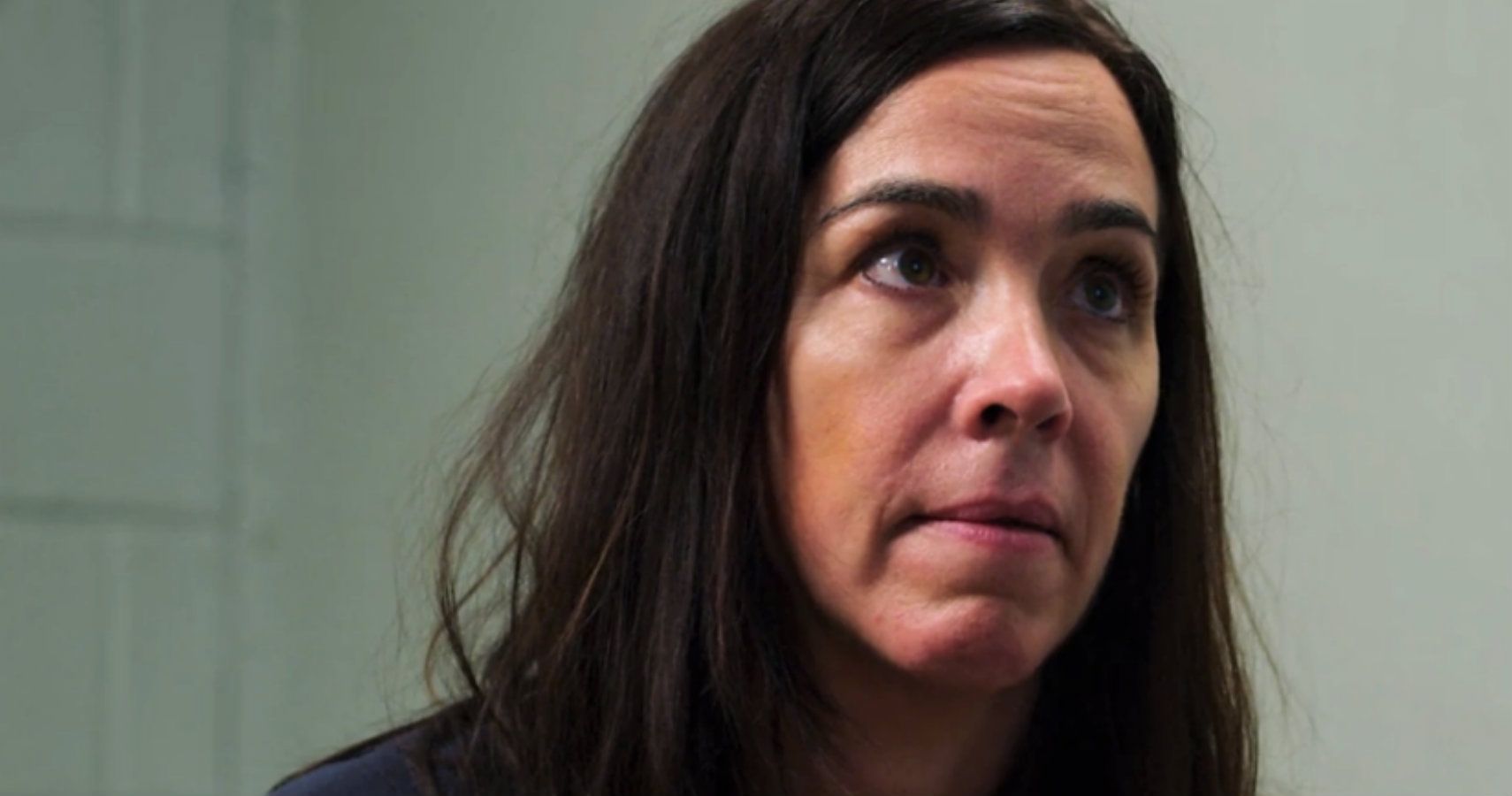 Beth Hoefler is a new character that comes around in season 6 as Piper's roommate. At first, we are a bit surprised to see such a seemingly kind person in prison until Piper is told that the reason Beth is in prison is because she killed all her children. This is easily the darkest reason yet why someone would be locked up on OITNB and it is curious as to whether or not the final season will go into more depth on her character. As of the last season, she had a minor role, yet her back story is the most disturbing of all.
2

FLACA AND MARITZA NEED TO REUNITE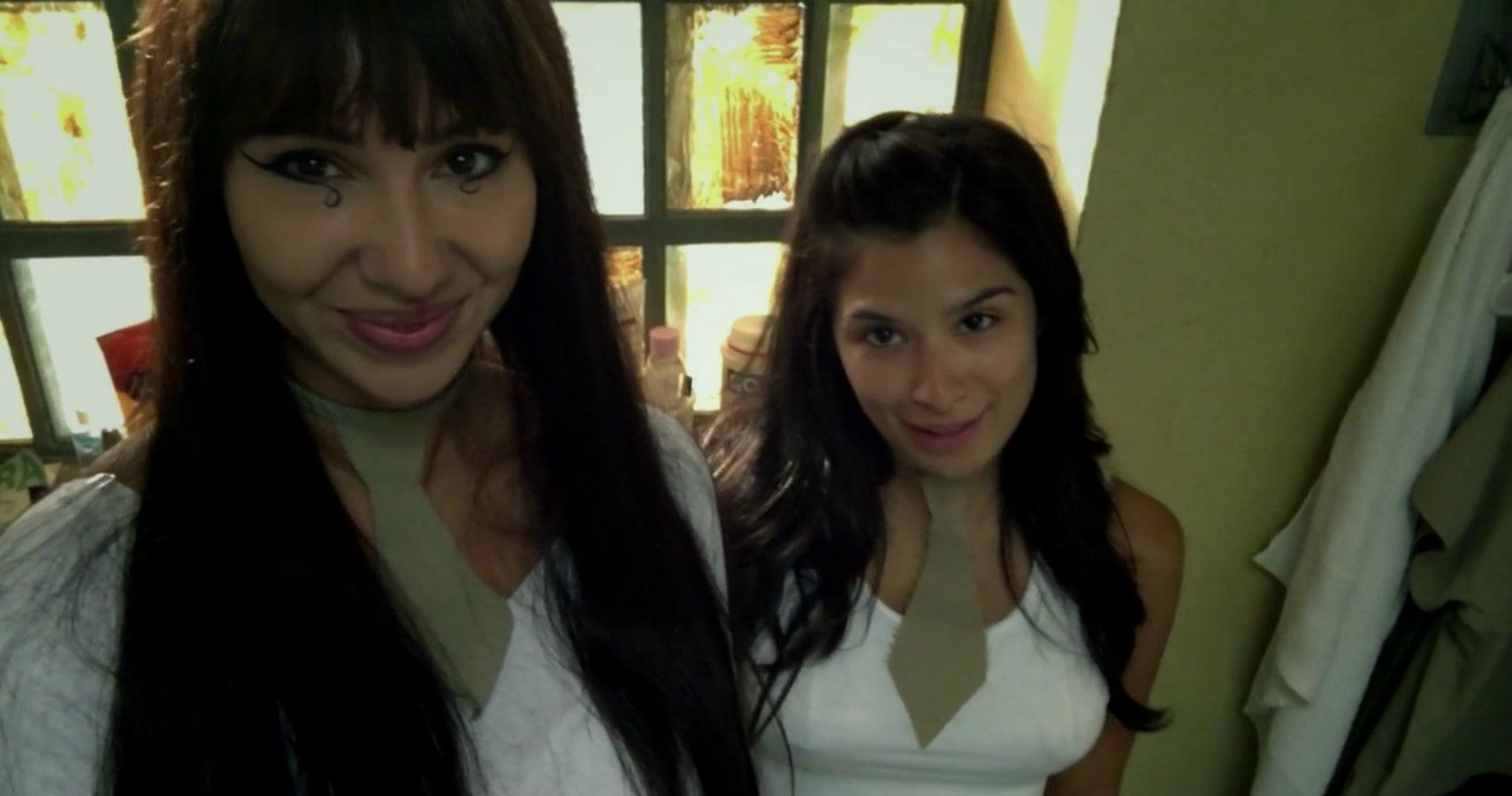 Flaca and Maritza aka "Flaritza" are the true source of light on the show. Together the two are always able to provide a necessary source of comedic entertainment in the middle of all the tragedies the other characters are experiencing.
RELATED: MBTI® Of Orange Is The New Black Characters
To keep the "dramedy" status of the series, we sincerely hope these best friends will be reunited at last to bring more laughter and lightness in the midst of all the horror.
1

FLASHFORWARD SCENE TO LIFE OUT OF PRISON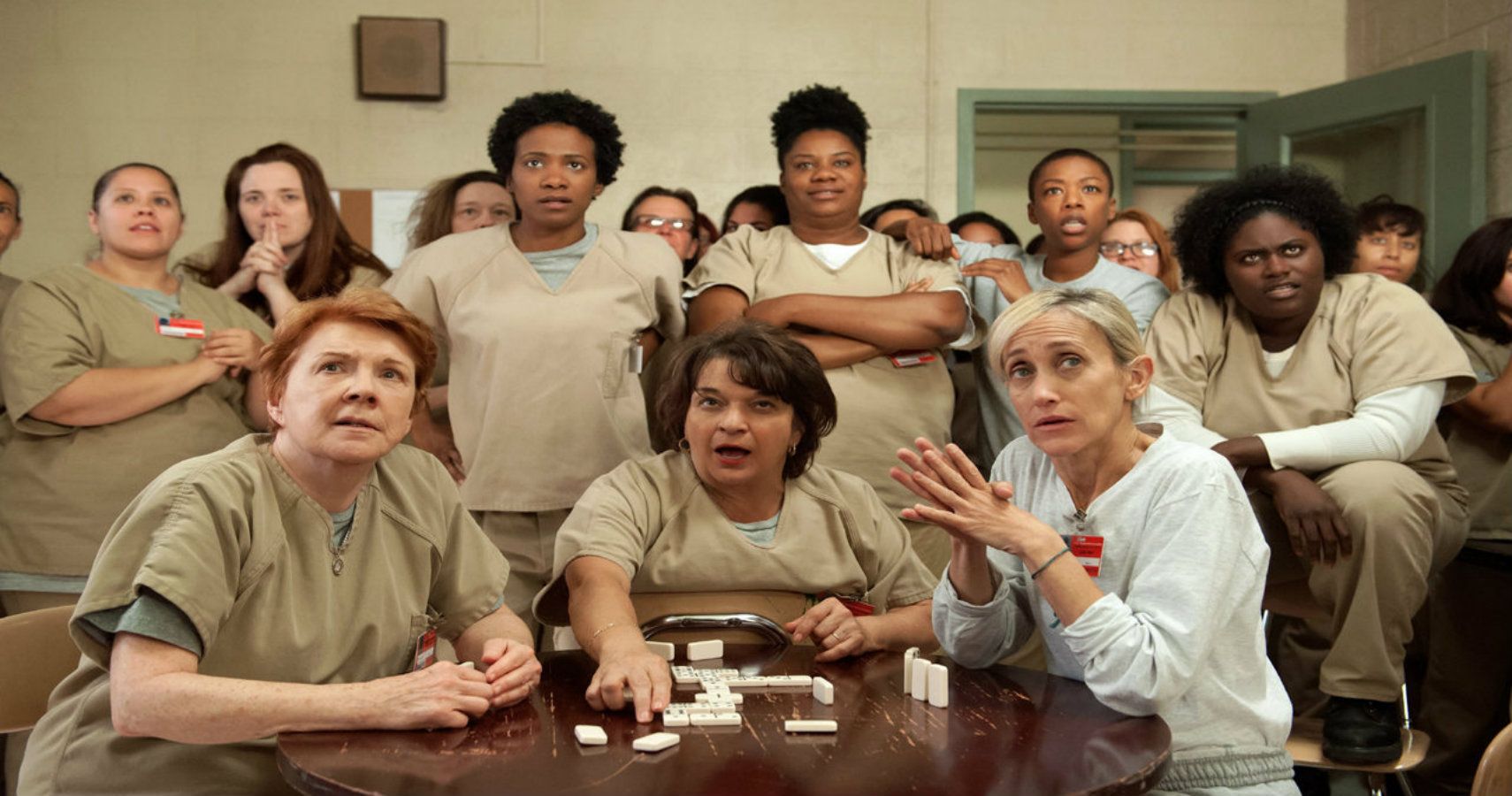 While the last six seasons have had the same formula of going into the back stories of the women at Litchfield and how they ended up in prison, we are hopeful that the next season will do the opposite by providing flashforward sequences. It will be interesting to see the fate of all these characters once they are out of prison.
What will happen to all of them? Hopefully, Cindy will fulfill her dream of becoming a rabbi and Maritza will become the Youtube sensation that they aspire to be. Red has stated how when she gets out of prison, she hopes to go paddle boarding which would be a great sight to witness. There is so much we are dying to see when it comes to the future of these women, so we can only hope to see it all unfold in the final season of Orange is the New Black.