Nukes Don't Work in Fallout 76 Anymore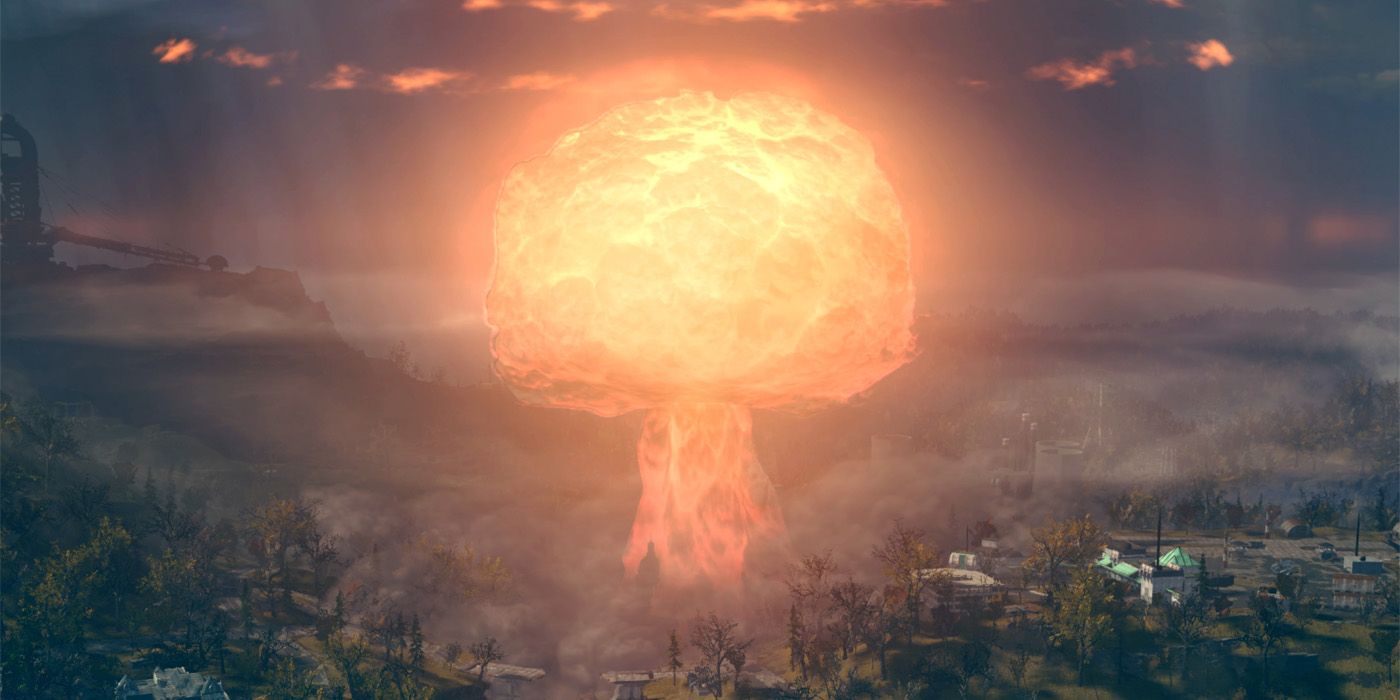 It seems that as of Jan. 1, nukes are no longer an option in Fallout 76. This problem is especially disconcerting for players because nukes are one of the main features of the game. To launch a nuke, players have to collect code pieces scattered throughout the game's map and then decrypt those to input a code into a launch terminal at a silo. The codes change every Monday, making the process difficult, although some players have figured out a way to cheat the system.
Fallout 76 launched in November and is a multiplayer version of the Fallout franchise of games. The online game takes place in Appalachia, a representation of post-apocalyptic West Virginia. Players must help rebuild the area by creating settlements, but they can also remake the game's map by blasting areas of it with a nuke. This action irradiates that region of the map, giving the player a chance to explore it for gear, weapons and rare items. Nuked areas also attract high-level enemies, meaning that it offers an opportunity for players to level up.
Related: Fallout 76 Guide: Where To Find The BEST Weapons
As of the New Year, Fallout 76 players took to Reddit to complain that the nukes option is no longer available. On New Year's Eve, a Monday, the codes had not reset. Hints on the silo boards that say if a code is "complete" or "in progress" only show a pound sign. A computer that offers up hints is no longer working and holotapes that offer clues say the system was not available. One nuclear silo is inaccessible as its hand scanner doesn't work. Although some players assumed that this was a deliberate attempt to remove the nukes system from the game, Bethesda admitted in a tweet that it was just a bug and the company is looking into it.
Fallout 76 has already had its share of bad PR thanks to a host of issues that include game-breaking bugs, poor communication from Bethesda and players who bought special editions not getting what they were promised. The game's release was so botched that some players have considered a class action lawsuit against Bethesda.
Fallout 76 also came under fire after players saw the high prices of special holiday items in the game's store. These problems, combined with this latest nukes issue, will garner more bad publicity for a title that has already disappointed fans of the Fallout franchise. The good news is that Obsidian's The Outer Worlds releases sometime this year and should scratch the Fallout itch that Fallout 76 failed to reach.