Netflix's Sex Education Trailer Stars Gillian Anderson & Asa Butterfield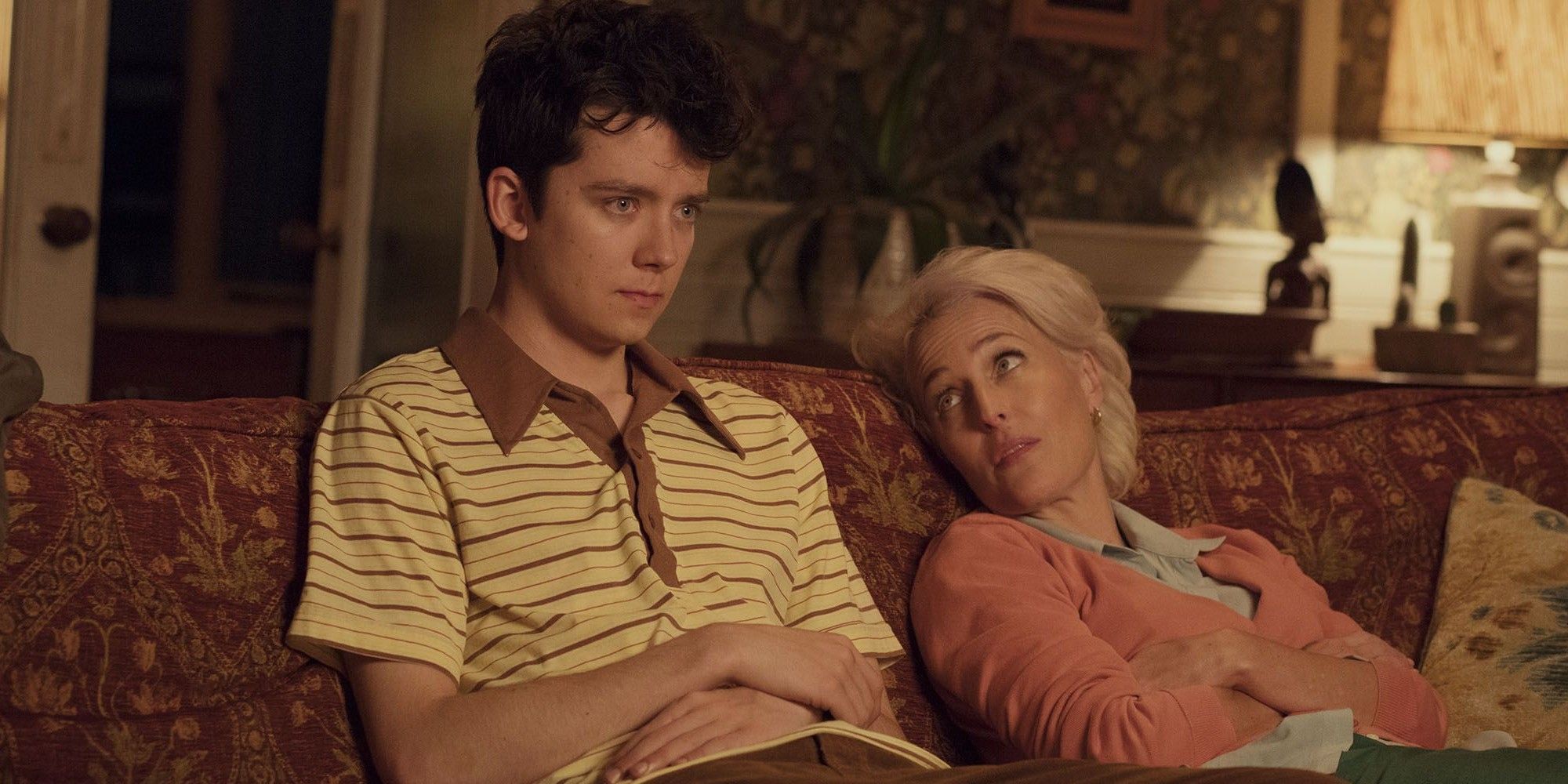 Netflix releases a brand new trailer for Sex Education starring Gillian Anderson and Asa Butterfield. Written and created by Laurie Nunn, this quirky British comedy tells the story of Otis (Butterfield), a teenage virgin who decides to take inspiration from his sex therapist mother (Anderson) and set up a sexual therapy practice of his own at school. Naturally, Otis isn't just holding his clinic out of a genuine desire to help improve his classmates' sex lives, he's also looking to win over the girl of his dreams: the smarter and cooler Maeve (Emma Mackey), who also happens to be Otis' partner in the high school clinic business.
Originally put to a series order in November 2017, Sex Education is set for release on Jan. 11, and marks yet another original series for Netflix after the streaming service promised to dramatically increase their original output. The drama/comedy hybrid will consist of eight 45-minute episodes and directing duties will be split between Kate Herron and Ben Taylor. Supporting cast members include James Purefoy (The Following, Altered Carbon), Ncuti Gatwa, Connor Swindells and Kedar Williams-Stirling.
Related: What's Next in Netflix's Future?
The first trailer for Sex Education has now arrived ahead of next week's release via the official Netflix YouTube channel. The trailer introduces all the key figures, establishes why Otis and Maeve set up their impromptu therapy sessions in the first place and firmly places Otis at the bottom of the high school social pecking order. The trailer also hints at a number of other real-world issues that the series will cover including high school crushes, the perils of adolescence, being a member of the LGBT community and having "out of control pubes."
The trailer does a brilliant job of highlighting Sex Education's mix of serious drama and hilariously awkward comedy, showcasing both in equal measure. While the show's concept may not be completely unfamiliar - socially awkward teenager takes extreme measures to get the girl and ultimately learns an important lesson of self-realization - the presentation of Sex Education promises a more quirky, modern and British approach to the formula. Furthermore, streaming on Netflix rather than being shown on regular network television means that Sex Education's sense of humor and portrayal of sexuality is less likely to be curtailed by censorship.
Although Sex Education certainly appears to have an original approach, judging from the trailer at least, fans of the U.K. series Skins may find themselves in familiar territory. The Nicholas Hoult-led 2000s show was groundbreaking in its sex-orientated and shockingly honest depiction of teenage high school issues and it seems as if Sex Education could offer a similar experience for an entirely new generation of youngsters.
Sex Education premieres January 11th on Netflix.
Source: Netflix