Netflix Debuting New Original Anime Series Eden in 2020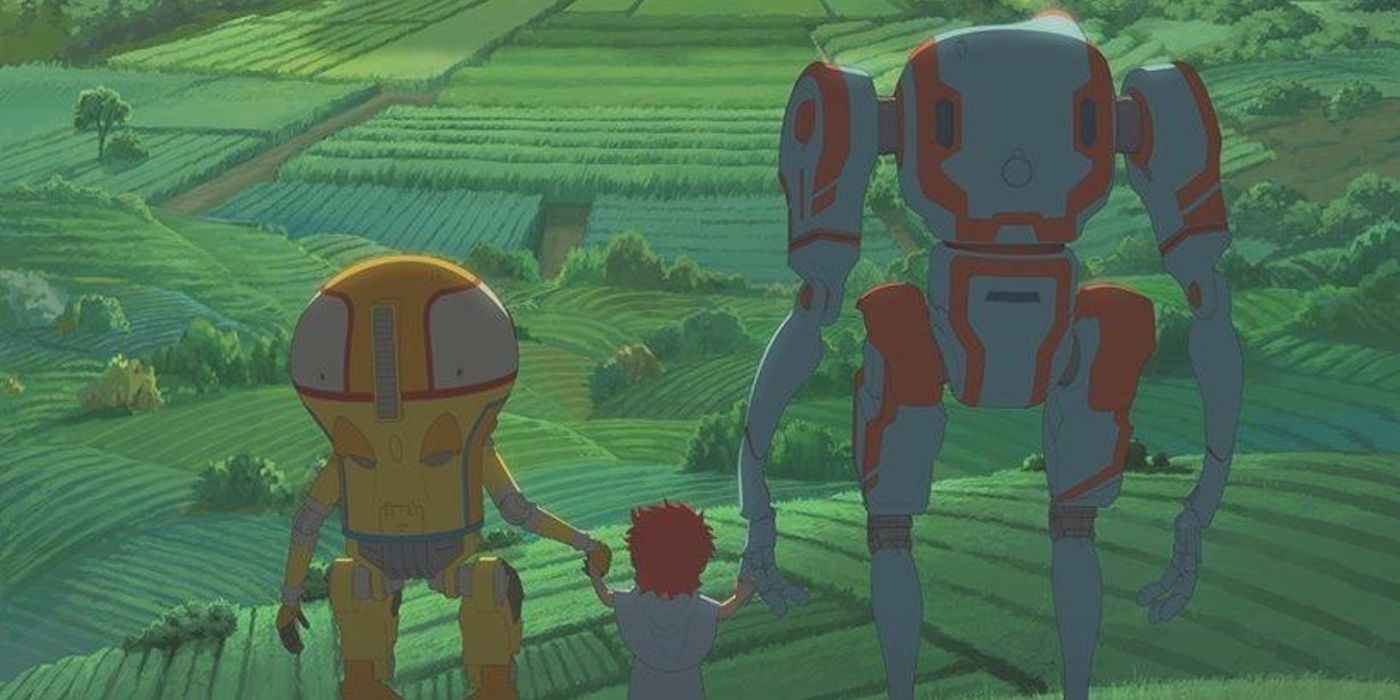 Netflix is teaming with acclaimed anime director Yasuhiro Irie to create Eden, a new four-episode sci-fi anime currently set for release in 2020. This will continue Netflix's recent push toward producing original anime content for both niche and mainstream audiences.
Netflix is purportedly planning to spend $15 billion on content this year to enhance its slate of original content. Some of that $15 billion is going toward building up its anime content through collaborations with known anime talent like Irie, the director behind Eden. Irie is an acclaimed animator and director who has worked on major properties such as Cowboy Bebop and Mobile Suit Gundam. However, he is best known for his work with the Fullmetal Alchemist series. In particular, he served as the director for 2009's Fullmetal Alchemist: Brotherhood, which was a major hit that still stands as one of the canon series of modern anime. Other talent behind the project includes Justin Leach as producer, character and concept designers Toshihiro Kawamoto and Christophe Ferreira, and background art director Clover Xie. The series will also feature a screenplay written by Kimiko Ueno and music composed by Kevin Penkin. Eden will be a collaboration between Netflix, Qubic Pictures, and CGCG.
Related: Netflix Announces Plans For Many New Original Anime Series
The announcement comes directly from Netflix's secondary Twitter account, NXonNetflix. The post included the first official image of the series: two robotic figures holding hands with a child, overlooking lush green hills, and an ominous glass wall in the distance. The official series description reads:
"The upcoming sci-fi fantasy series Eden is set thousands of years in the future, where a city known as "Eden 3" is inhabited solely by robots whose former masters vanished a long time ago. On a routine assignment, two farming robots accidentally awaken a human baby girl from stasis questioning all they were taught to believe - that humans were nothing more than a forbidden ancient myth. Together, the two robots secretly raise the child in a safe haven outside Eden."
Eden will be the next high-profile part of Netflix's plan to develop a slate of original anime that can reach a similar level of acclaim and fan appeal as the platform's original live-action content. In addition to licensing major anime such as Neon Genesis Evangelion, the company is increasingly involved in the production process and working with Japanese animation studios and anime directors to produce anime exclusive to Netflix. This method paid off with a number of shows, including the surprise hits Castlevania and Devilman Crybaby, and Netflix is hoping Eden will continue the trend.
Anime seems to be one area the company is excited to build upon going forward, likely as a way of staying ahead of its competitors, Hulu and Amazon. The one service that stands above most others when it comes to anime is Crunchyroll, the streaming service built entirely around it. Due to recent company restructuring, Crunchyroll is now a sister corporation to Adult Swim and Toonami, two brands heavily associated with anime in the U.S. Netflix already has a strong catalogue of anime titles, but with Crunchyroll also moving into co-producing original, exclusive content for its site, the company will have to continue to outspend in order to attract major talent and create high quality productions.
Though information on the project right now is scarce, Eden looks to be an interesting and, if nothing else, visually striking sci-fi journey. Whether or not these four episodes will end up serving as a first season, as was the case with Castlevania, or the entire show is unknown at this point. For now, audiences will just have to wait until 2020 to see exactly what Netflix and the team behind Eden has in store for them.
Next: Best Anime Shows Coming to Netflix in 2019
Eden is currently scheduled to be released in Q1 2020 on Netflix.
Source: NXonNetflix