Must Own Gifts For Harry Potter Fans Sorted Into Gryffindor
Harry Potter is one of the biggest fandoms in the entire world. Fans are completely obsessed with the books, films, theme parks, and products and can't seem to get enough of this magical world.
...and we completely understand. That is why we have put together this gift guide. Specifically, this is a list of must-own items for any Gryffindors out there! As we know, the Sorting Hat categorizes students at the Hogwarts School of Witchcraft and Wizardry into either Gryffindor, Hufflepuff, Slytherin or Ravenclaw. So if anyone out there is daring, full of nerve, chivalrous or into scarlet and gold, then we suggest the following 10 products...
10

I Don't Give A GryffinDamn Coffee Mug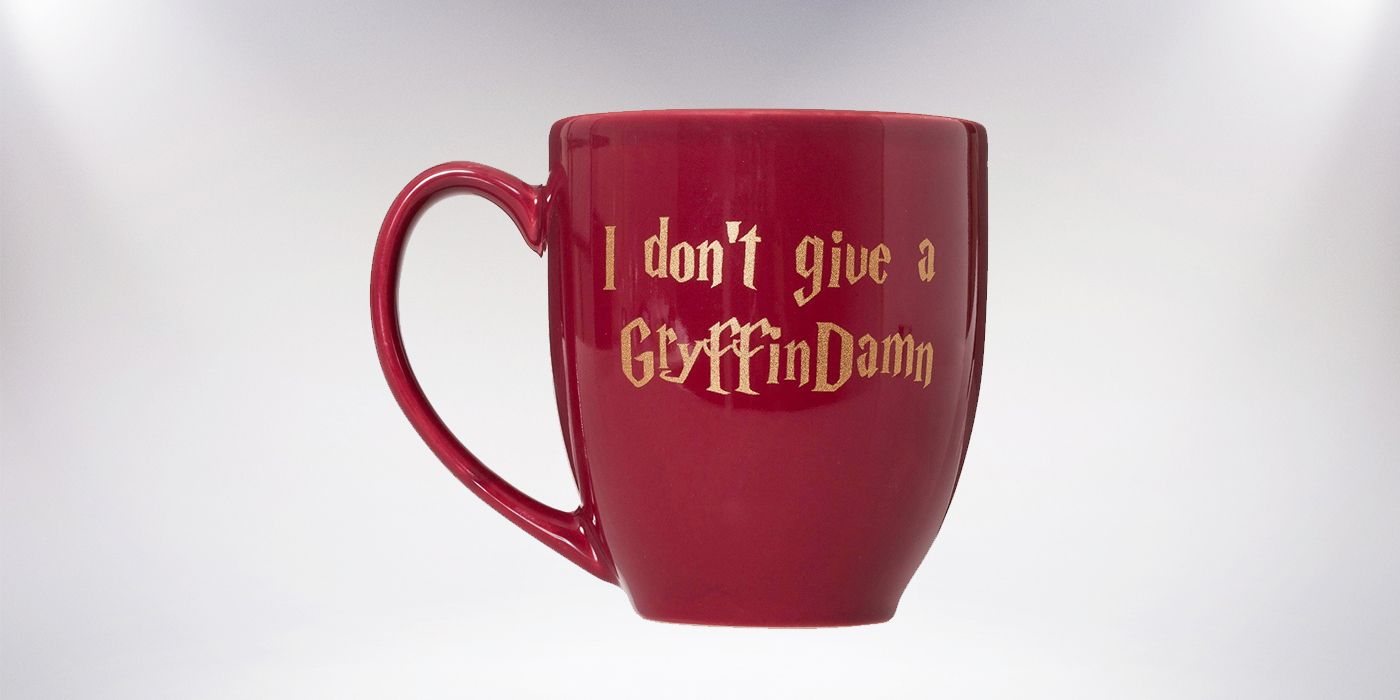 SEE THE PRICE AMAZON
Many people can't function without a good cup 'o joe in the morning, so enjoy it with a twist and with this funny, Gryffindor-themed cup! This mug is made of high-fired ceramic, with high-definition printing on both sides. It features an easy-grip handle and is safe to go in the microwave and the dishwasher.
Plus, it is extra large, as it can hold up to 15 ounces of any creamy coffee or tasty tea. Gifted fans may even be able to read the tea leaves in the bottom of this product, in order to predict the future, which would be fun!
9

Gryffindor Hardcover Ruled Journal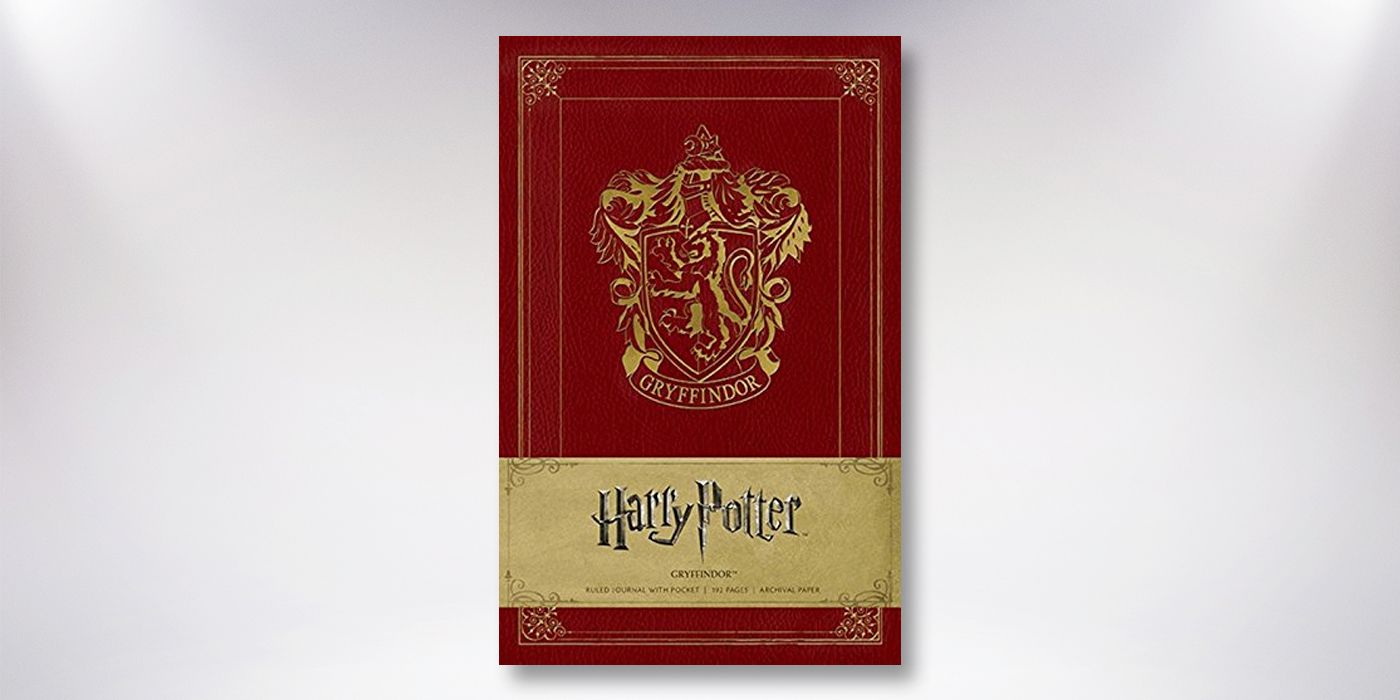 SEE THE PRICE AMAZON
Here, there are four different journals from which to choose, but the one with the Gryffindor theme, of course, is the best. This one features concept art from the Harry Potter films, showing off fan-favorite locations such as Hogwarts. It also has a sturdy construction and sewn bindings, with 192 lined, acid-free pages of high-quality, heavy-stock paper.
Those who buy or are gifted this item will also enjoy a ribbon placeholder, an elastic closure, and a back pocket that can hold sketches or photos of Harry Potter even! And who knows… The owner of a journal this beautiful may even pen the next best-selling book series.
8

Harry Potter and the Chamber of Secrets: Gryffindor Edition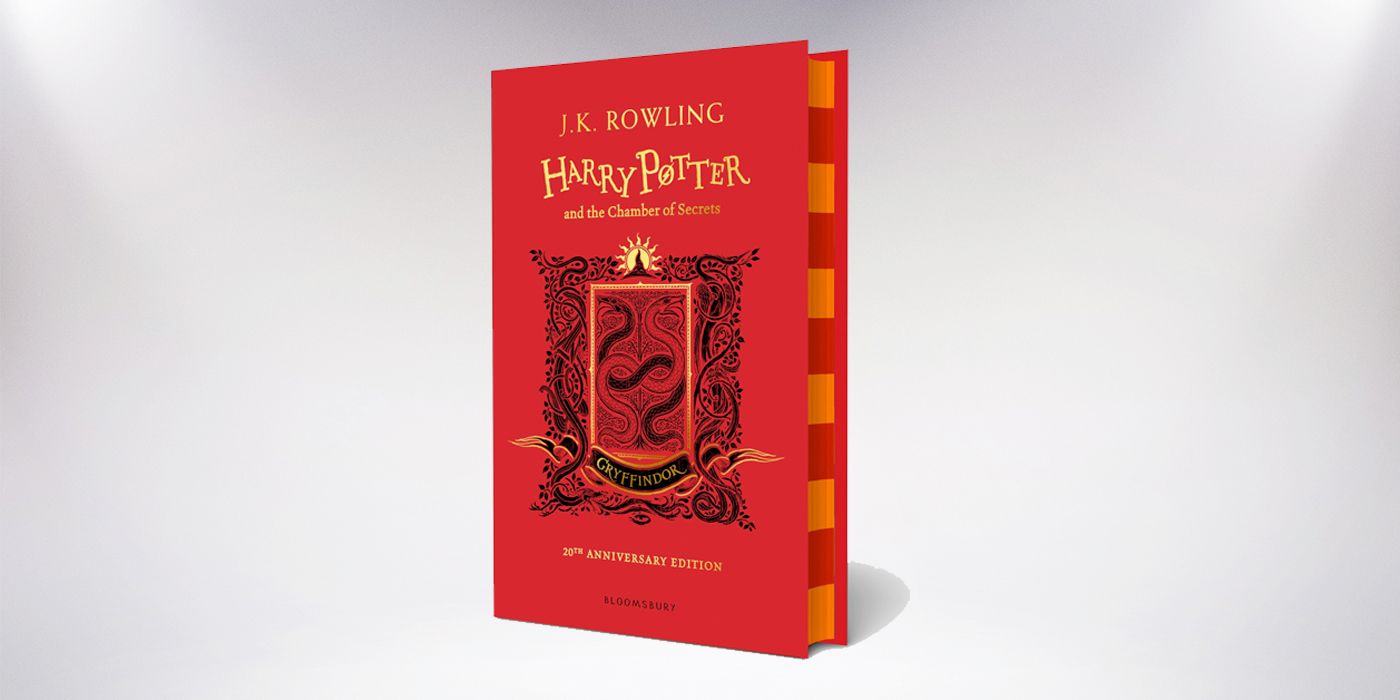 SEE THE PRICE AMAZON
Harry Potter and the Chamber of Secrets is the second novel in the Harry Potter series. It was released in 1998, and the film version came out in 2002. In it, the heir of Slytherin opens up the Chamber of Secrets, unleashing a monster that petrifies students.
This book is exciting as any other in this series… but this one comes in Gryffindor colors! Just look at that scarlet and gold on this gorgeous book, and just imagine a bookshelf full of all of these books in these colors. This is definitely a must-own for anyone sorted into this house.
7

Fleece Hooded Bathrobe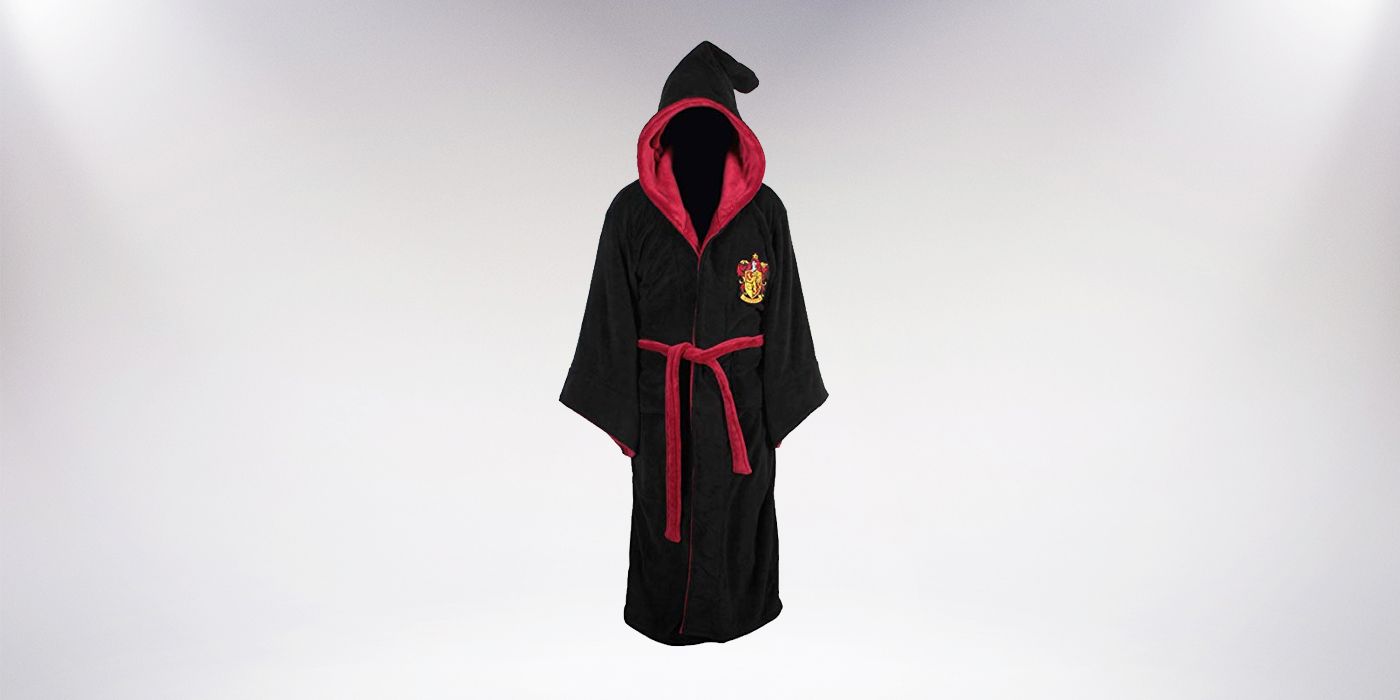 SEE THE PRICE AMAZON
This next item on this gift guide is a super fun one - a hooded bathrobe that can instantly turn anyone into a student at Hogwarts! As we know, witches and wizards like Harry, Ron and Hermione must all wear robes, and this one has a hood, an official emblem and pockets; therefore, fans will look like their favorite characters but with a twist.
Furthermore, this robe is made from hotel-quality fleece, meaning that it is so nice and cozy, one may never want to take it off, ever. And who would want to? It is the perfect way to pretend to be in this house at this school.
6

Cinereplicas Harry Potter Scarf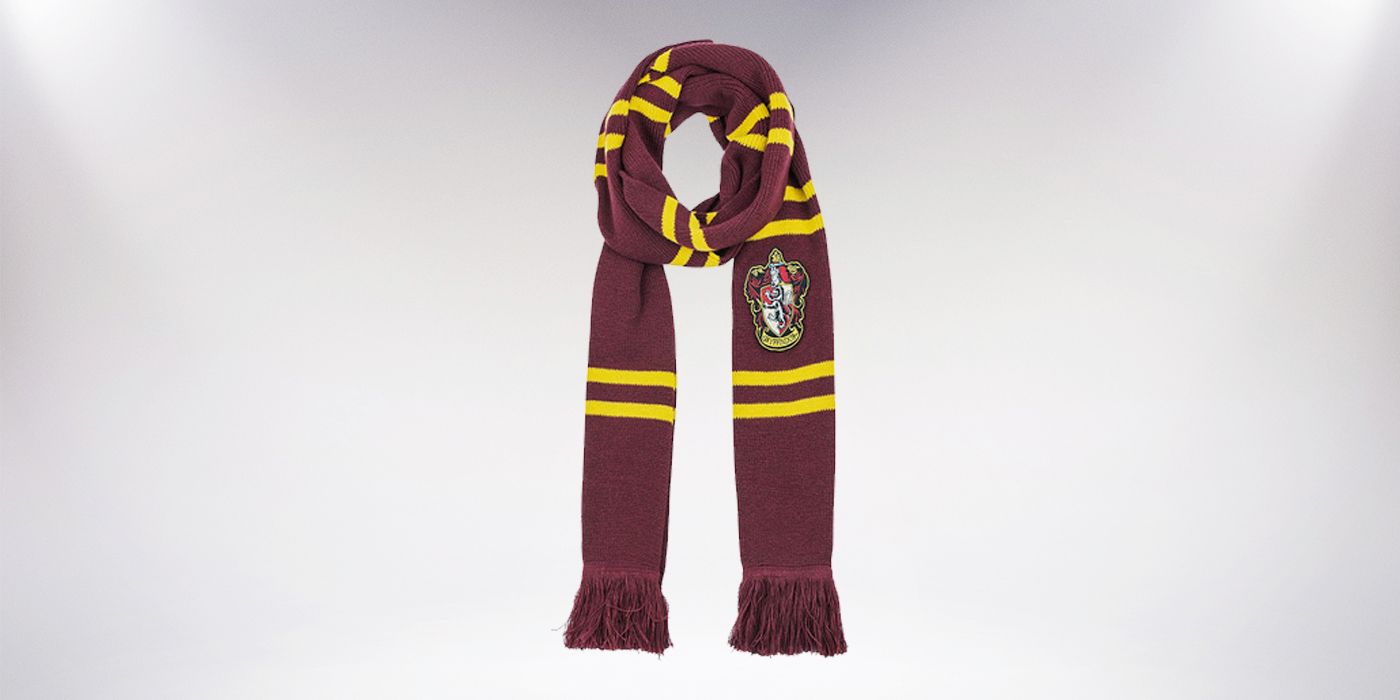 SEE THE PRICE AMAZON
Another neat and cozy clothing item that shows off that love for Gryffindor is this scarf. It is created from ultra-soft fabric that is knitted, and it is licensed by Warner Bros, with official pantone colors from the movies archives. It doesn't get much more authentic than that!
There is also a house crest patch and a zippered gift bag, so if someone wants to stay warm while out and about, they can look like they belong at Hogwarts, and then, once they are inside where it is warm, they can store this item away in a themed zipper bag.
5

The Noble Collection Hermione Granger's Illuminating Wand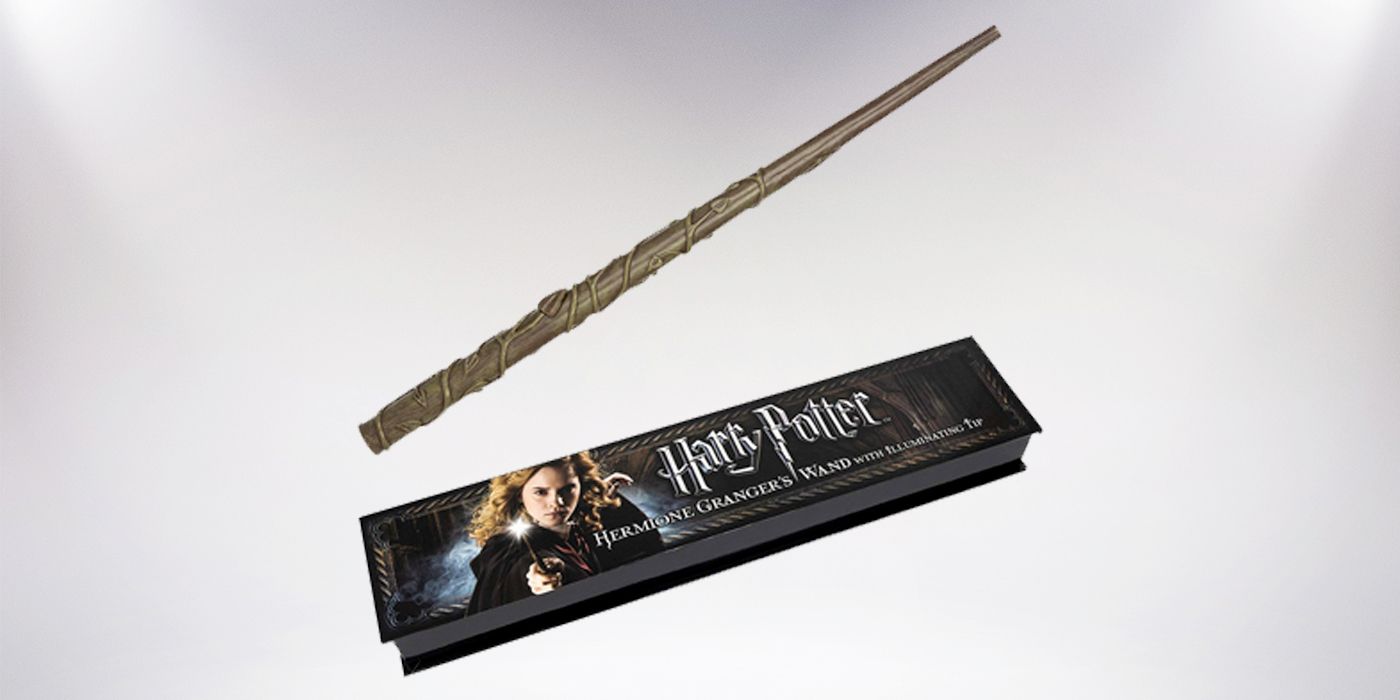 SEE THE PRICE AMAZON
Lumos! What better way to honor this house than by acting like one of the greats - Hermione Granger! This is a replica of her wand, and it lights up with a quick flick of the wrist or a tap on a hard surface.
The Noble Collection's products are made from talented artists, sculptors and craftsmen so this illuminating wand is very detailed. They are also officially authorized by Warner Bros. Fans of all ages will be thrilled to receive such a life-like, thoughtful and unique gift, so make sure to add this item right here to that shopping list!
4

Harry Potter Candle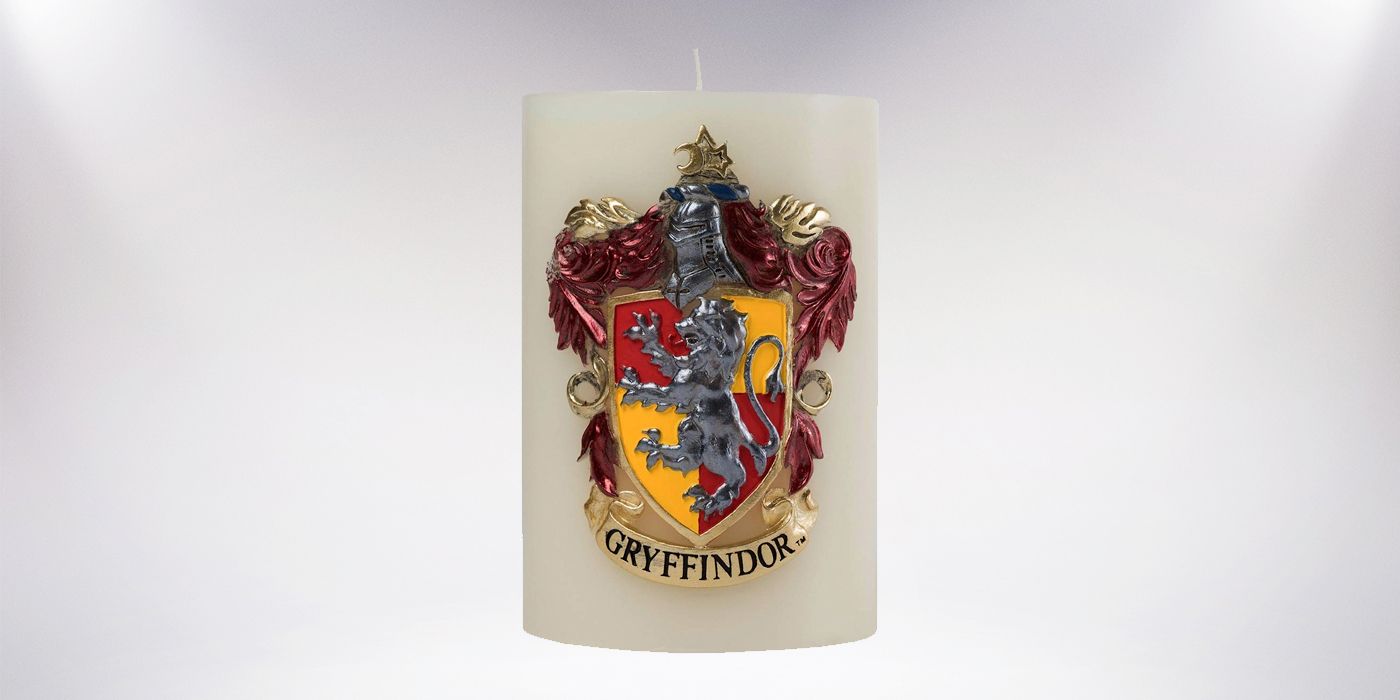 SEE THE PRICE AMAZON
Up next is another smart idea when it comes to gift-giving… Light up any room with this 6" Gryffindor pillar candle! The highlight here, of course, is a sculpted and hand-painted house crest, which stays in place as the candle burns (which can be up to 80 hours).
After this candle has been used up, a tea light or even a small battery-operated candle can be placed inside, so that the lovely work of art can continue to be used and can continue to show off a passion for Harry Potter. Plus, another bonus is that it works without anyone even having to say Lumos!
3

Gryffindor Wax Seal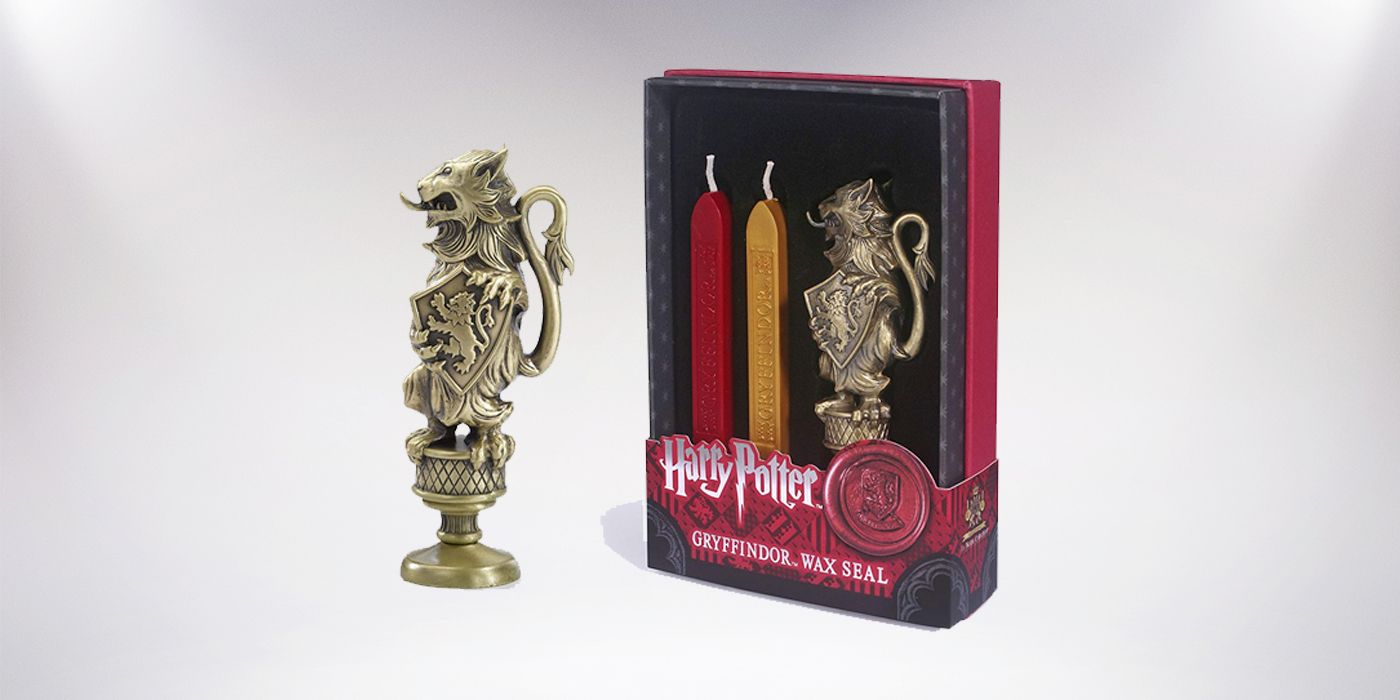 SEE THE PRICE AMAZON
One of the most memorable parts of this story is when Harry receives his letter from Hogwarts. Since then, children around the world have dreamed of receiving such a piece of mail. Unfortunately, though, in today's day and age, the art of writing letters is not as popular as it once was.
Let's change that with this amazing item - a Gryffindor wax seal! Imagine sitting down to write a letter to someone special. Imagine placing it in an envelope, with the address and a stamp on the front. Then imagine sealing the back of it with this fun wax seal.
2

Harry Potter Umbrella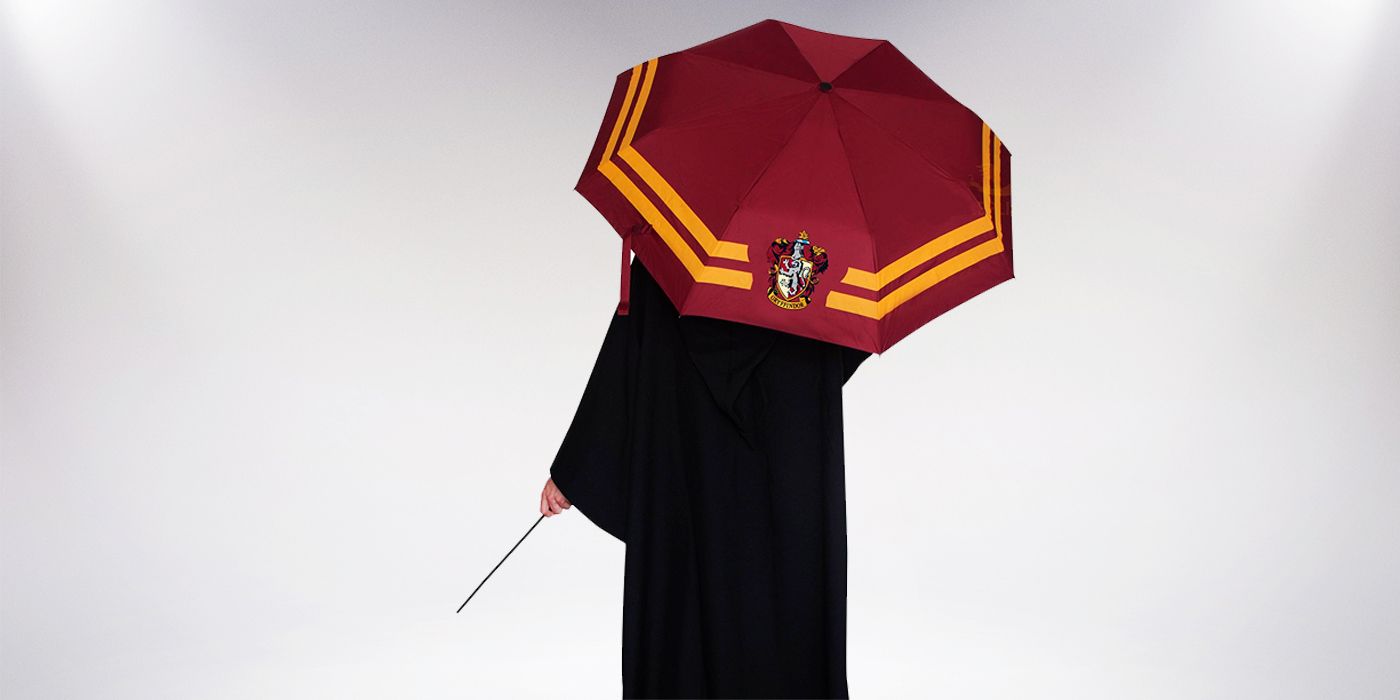 SEE THE PRICE AMAZON
Here is another official Harry Potter gift idea to consider buying and giving or keeping; this umbrella opens in a very automatic way, is 100 percent waterproof, is a perfect size, comes with a waterproof badged pouch and is made of high-quality materials.
People who love rainy days will enjoy them even more with this Gryffindor item, and those who are not fond of stormy weather can brighten them up a bit with this awesome umbrella. Yes, anyone who is a fan of this magical world and, more importantly, anyone who belongs in this house definitely needs this right here!
1

Gryffindor Top Trumps Collector's Tin Card Game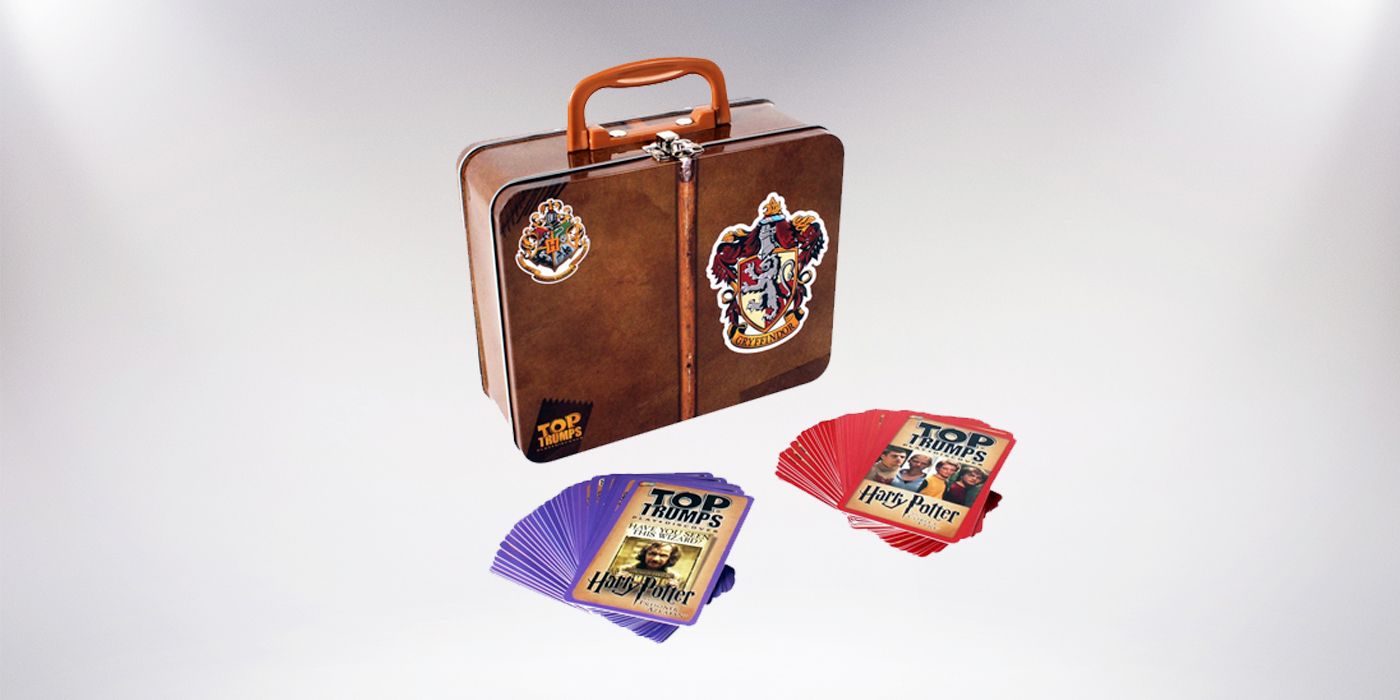 SEE THE PRICE AMAZON
Okay, witches and wizards, there is one final item on this list that is full of Gryffindor-inspired gifts… This game is entertaining and educational, as it brings the beloved Harry Potter movies to life! Top Trumps can be played at anytime, anywhere and by anyone, as players try to outsmart each other, discover new and exciting facts and duel to the top.
Plus, the card game comes in this easy-to-carry suitcase, which is an adorable collector's tin that features that iconic Gryffindor emblem, making this particular product even more special. This would be a great party favor or something to stick in a stocking at Christmastime!
NEXT: Must-Own Gifts For Harry Potter Fans Sorted In Hufflepuff
We hope you like the items we recommend! Screen Rant has affiliate partnerships, so we receive a share of the revenue from your purchase. This won't affect the price you pay and helps us offer the best product recommendations.