Mortal Engines: Hester Was Too Ugly for Movies, Claims Film's Director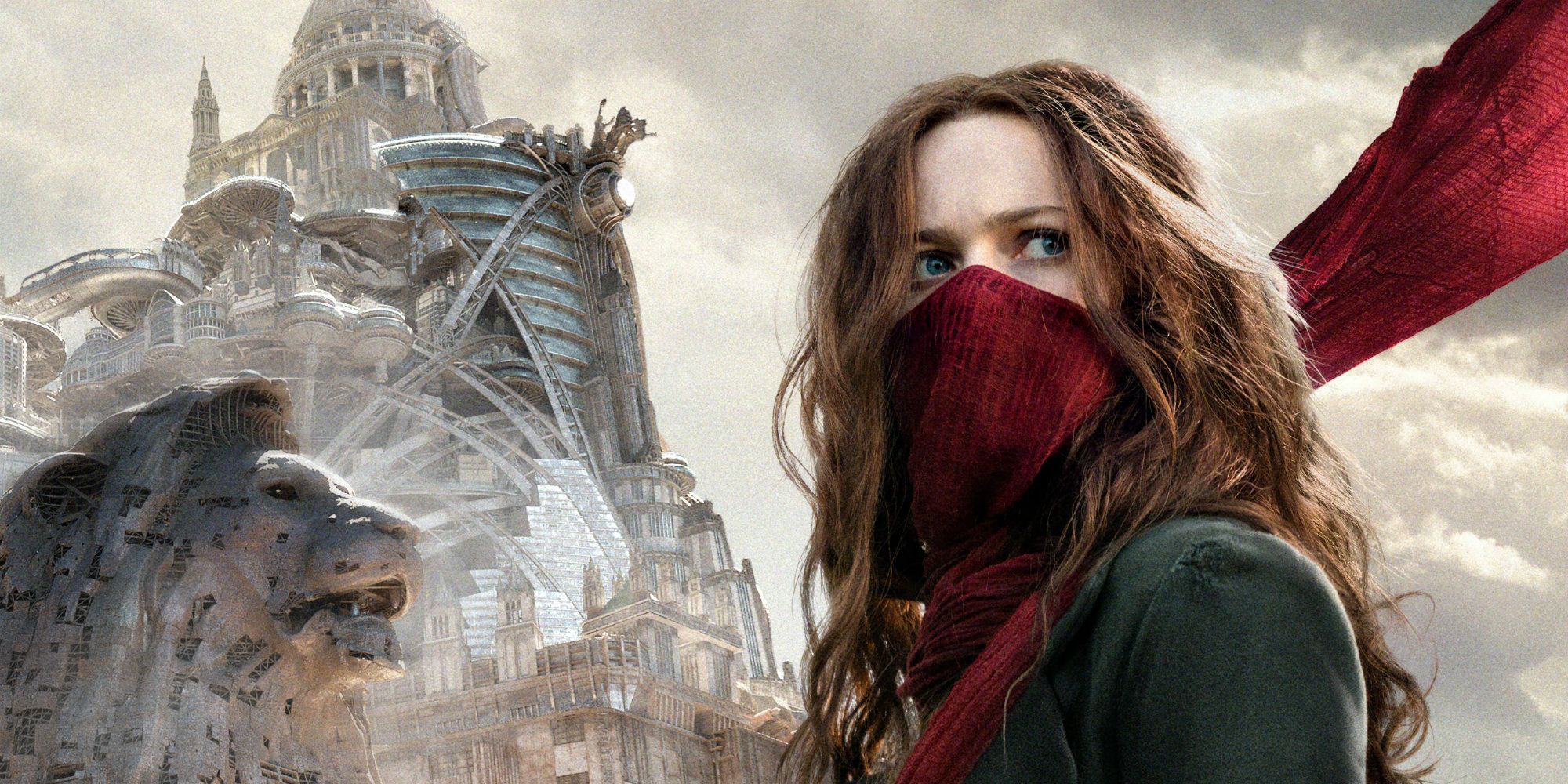 Mortal Engines director Christian Rivers explains why the movie's lead doesn't look like her novel counterpart - namely, she was too ugly for the big screen. When the first trailer dropped, fans of the young adult sci-fi series by Philip Reeve had praise for the rich visuals, but they also criticized the film for its portrayal of the female lead, Hester Shaw, and the decision to downplay her facial scars.
Mortal Engines is based on the first in a series of books that takes place in a post-dystopian Earth. Set years after a cataclysmic event, humanity has transformed their remaining cities into giant vehicles that roam across the ravaged planet. With resources severely limited, bigger cities prey on smaller ones to survive, claiming their people and supplies for their own. The book follows fugitive Hester Shaw (Hera Hilmar) and teenage historian Tom Natsworthy (Robert Sheehan) as they form an unlikely alliance that threatens to topple one of the biggest predator cities in existence.
Related: Mortal Engines Aims To Be More Practical Than Digital
EW recently spoke with Rivers and Peter Jackson, who co-wrote and produced Mortal Engines, about the response and criticism from fans. Rivers' explained his decision for toning down Hester's appearance, saying,
"It's fine in the book for Hester to be described to be ugly, hideous, and have lost a nose 'cause, even that, you reimagine it in your own mind as, 'Okay, yeah, she's ugly, but she's not really ugly.' Tom falls in love with her…and film is a visual medium. With a book you can take what you want and reimagine it in your head and put together your own picture. But when you put it on film, you are literalizing it. You are making a literal thing, so it was just finding a balance where we need to believe that Tom and Hester fall in love. And her scar does need to be disfiguring enough that she thinks she's ugly – it can't just be a little scratch – and I think we've struck a good balance of it."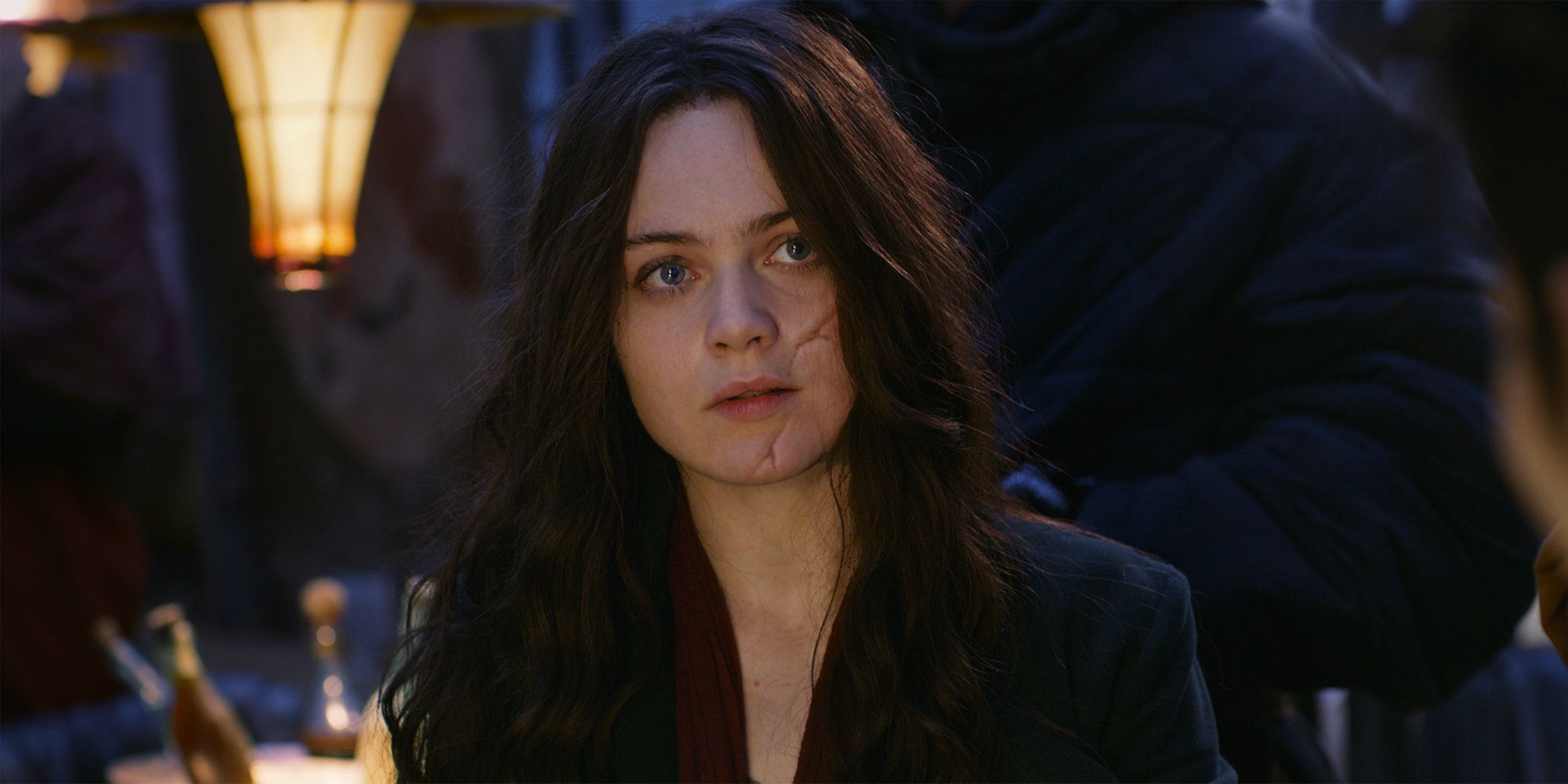 In the novels, Hester has more than just a scar. She is described as having one eye, a stump of a nose, with her mouth frozen in a sneer. Upon seeing the more Hollywood friendly version, fans were quick to voice their disappointment. One fan went so far as to start a petition to remind Universal Studios about the importance of representation in film. But Jackson argued that fans would have had a difficult time with Hester had they stuck closer to the books, adding,
"I think if you literally made the scar how it is in the book, you wouldn't be able to watch the film with anything other than being totally distracted all the time by the scar. In a way, we had to make the scar, as Christian said, bold enough that it fits her personality – she's affected by it – but we didn't want it to just totally overwhelm her character."
Rather than attempting to accurately portray the lives and subsequent struggles for people with scars or disfigurement, visual media tends to play it safe and create characters who don't stray too far from the Hollywood standard for beauty. As many fans have already pointed out, opting not to show characters, particularly heroes, with any sort of disfigurement encourages the idea that anyone not fitting a narrow image of perfection should remain unseen lest they upset someone else's sensibilities. Rivers had an opportunity to explore Hester's internal and external battles regarding her appearance and how she and others use her scars as a reason to question her humanity. Sadly, Mortal Engines has elected to remove her disfigurement in order to be able to profit more from the release and keep viewers focused on the story.
Source: EW