Marvelous Mrs. Maisel Season 3 Casts Sterling K. Brown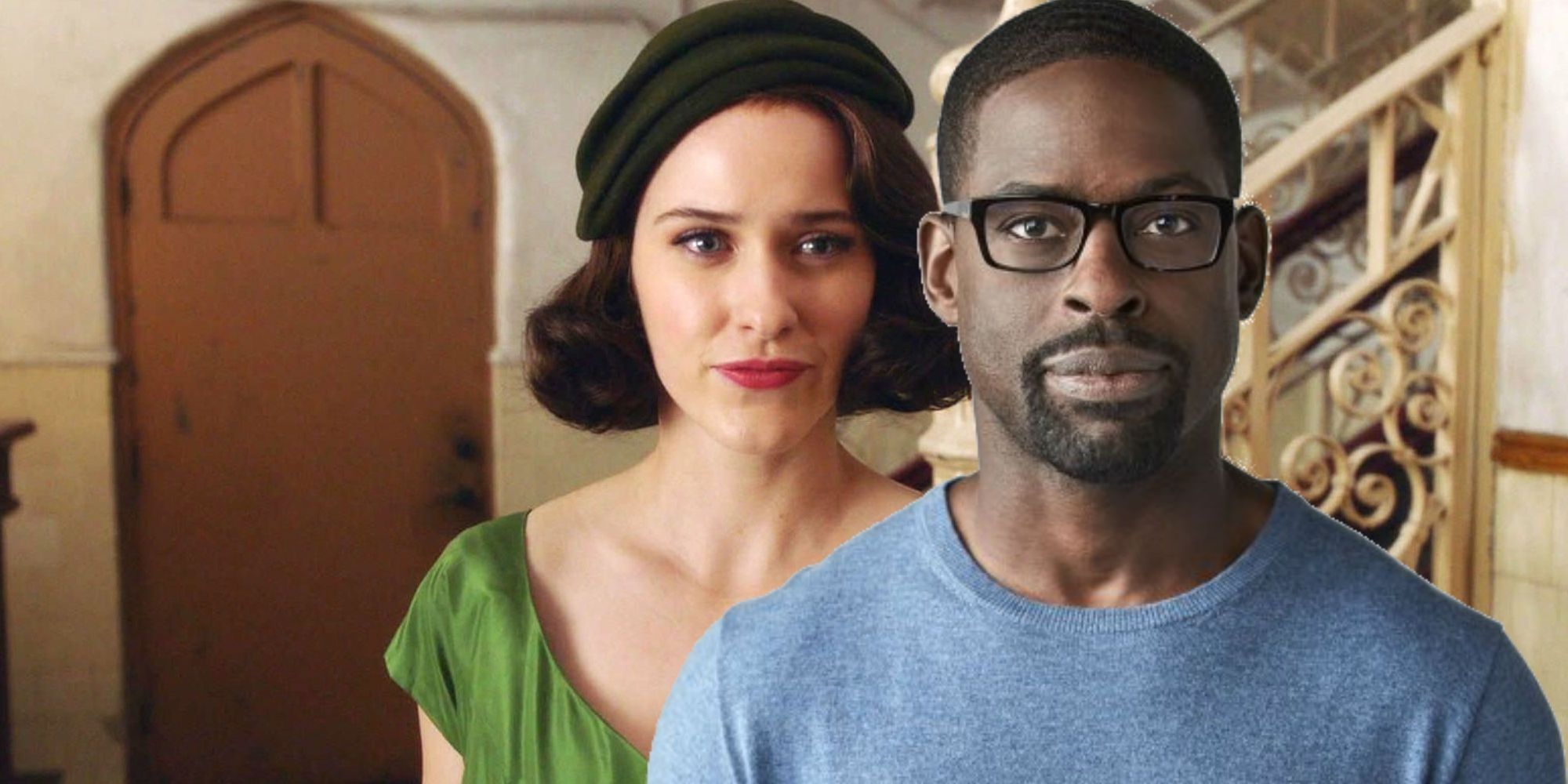 Sterling K. Brown has been cast in the upcoming third season of Amazon Prime's The Marvelous Mrs. Maisel. Brown is best known for his role as Randall Pearson on the NBC series This is Us.
The Emmy Award-winning The Marvelous Mrs. Maisel comes from the mind of Gilmore Girls creator Amy Sherman-Palladino and began airing in 2017. Its second season dropped at the end of last year and the show has already been picked up for a third. Starring an exuberant Rachel Brosnahan as the titular character, the series follows Miriam "Midge" Maisel on her journey from housewife to standup comedian. The show takes place in New York City in the late '50s and features Palladino's trademark wit, delivered as always at a breakneck pace. Beautifully shot, brilliantly acted and extremely well-written, The Marvelous Mrs. Maisel has been a hit with critics and audiences alike.
Related: The Marvelous Mrs. Maisel Season 2 Ending Explained
On Twitter, Sterling K. Brown announced he would be joining the cast of The Marvelous Mrs. Maisel for its upcoming third season. The actor mentioned that the role was written specifically for him by Sherman-Palladino, along with frequent collaborator and husband, Daniel Palladino. Brown revealed nothing about the character that he will be playing, stating only, "I'm getting together with Midge and it's going to be awesome."
Brown may have gained acclaim for his work on This is Us - he won an Emmy for it - but he is a veteran TV actor, having played major roles in shows such as Supernatural and American Crime Story. More recently, Brown's schedule has gotten increasingly busy with upcoming film projects. The Black Panther actor will be featured in in several movies later this year, including Frozen 2 and The Rhythm Section. Brown also recently launched his own production company, Indian Meadows.
Brown isn't the only superhero alum to appear in The Marvelous Mrs. Maisel. During the show's sophomore outing, Zachary Levi was cast as Dr. Benjamin Ettenberg, a new love interest for Midge. It's unclear whether or not he will reprise the role when the show returns. Levi is likely busier than ever due to the success of Shazam! and a sequel is apparently already in the works. Although last season ended with a bit of a cliffhanger, he doesn't necessarily have to return for it to be resolved.
The Marvelous Mrs. Maisel already features a top-notch cast that includes Tony Shalhoub, Alex Borstein and Marin Hinkle, but adding another actor of Brown's caliber is still an exciting move for the show's highly anticipated return. We may not have details on who Brown is going to play, but the Palladinos have always had an innate talent for writing particularly memorable characters. It's also interesting that the actor stated the part had been written with him in mind, meaning it will likely be the perfect role for such an amazing actor to sink his teeth into.
More: What To Expect From The Marvelous Mrs Maisel Season 3
Source: Sterling K. Brown