Marvel What If TV Series Imagines Peggy Carter As Captain America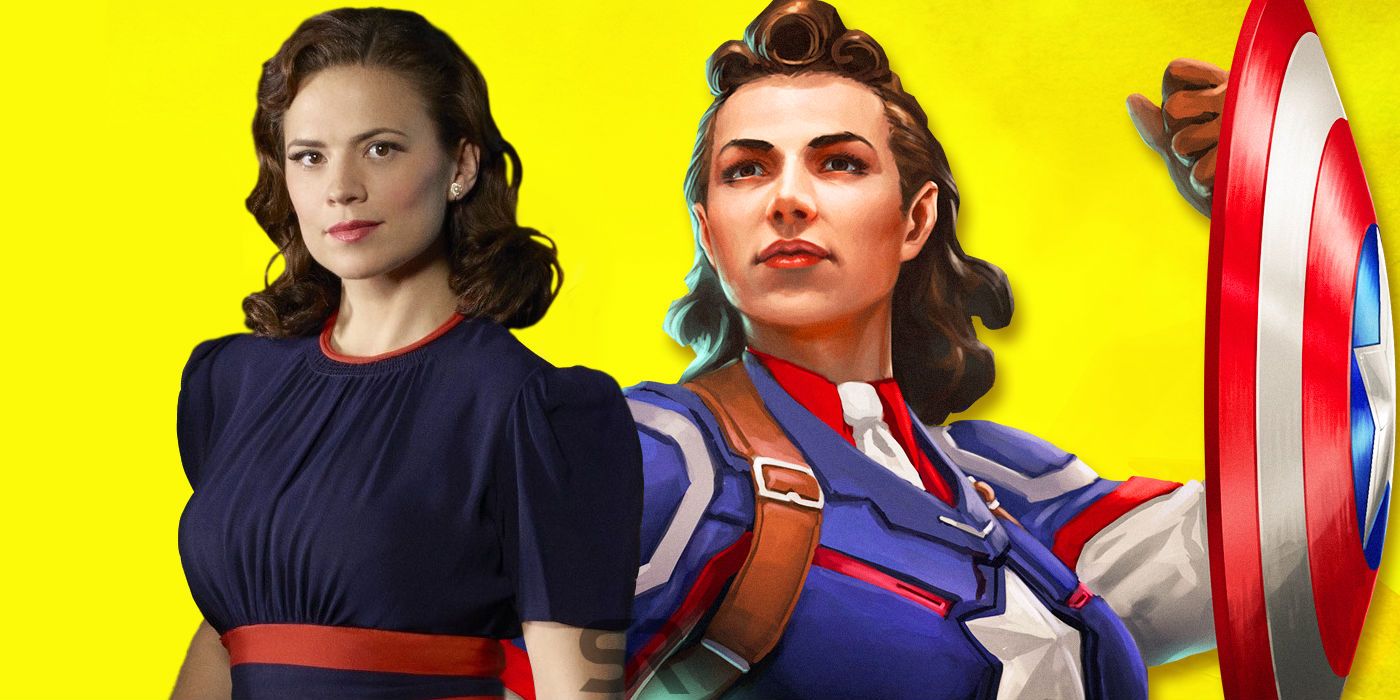 The first episode of Marvel's What If series for Disney+ will imagine a world where Peggy Carter becomes Captain America and Steve Rogers turns into the original Iron Man. Thanks to popularity of the Marvel Cinematic Universe movies, Marvel Studios has brought many now iconic characters to life on the big screen. The closely tied continuity has helped build an incredible universe, one that fans have latched on to.
But, the canon of the MCU can also prevent some stories from possibly ever being told. While Marvel Comics has alternate universes to play with, the MCU has not yet explored this concept fully. With the help of Disney's streaming service though, it was revealed that Marvel Studios now will have an avenue to get even more creative through a What If animated series. Based on the comic idea of the same name, the show will change one moment in the MCU and show what could've happened in this instance.
Related: Everything We Know About Marvel's Disney+ Shows
During Disney's Investor Day that debuted the first look at Disney+, Marvel Studios chief Kevin Feige took the stage to discuss what his brand of the Mouse House would be bringing to the service. He confirmed reports that a What If series is in development, but also shared details on the very first episode. The debut episode will show a world in which Peggy Carter became a super soldier instead of Steve Rogers, which allows Steve to become the first ever Iron Man with a suit made by Howard Stark. The original actors - Hayley Atwell, Chris Evans, and Dominic Cooper - are likely to return to voice their roles.
These details are only from the first episode, but the promise of the concept is already exciting. Atwell's Peggy Carter became a fan favorite character immediately after debuting in Captain America: The First Avenger. She reprised the role a few times in the movies, but Atwell also returned to lead Agent Carter on ABC. This will be the latest chance for her to play the character again, but do so in a brand new way. Peggy and Steve are very like-minded, so this will be a fun way to show how she could've excelled as Captain America if given the chance.
Additionally, the potential of Evans' Steve Rogers remaining "Skinny Steve" and getting a suit of armor instead is a fun hypothetical for What If to play with. What will make this version of the MCU all the more entertaining is that Howard Stark will be the one who still manages to make Steve a superhero. If Tony Stark wasn't jealous of him already, just imagine what this alternate version of him would think. Hopefully future details on the What If series will continue to exhibit this type of creativity in the months to come.
More: Disney+ Streaming Service's Fall 2019 Launch Date Confirmed
Source: Disney