Mark Hamill Toys With Fans on Star Wars: The Rise of Skywalker Title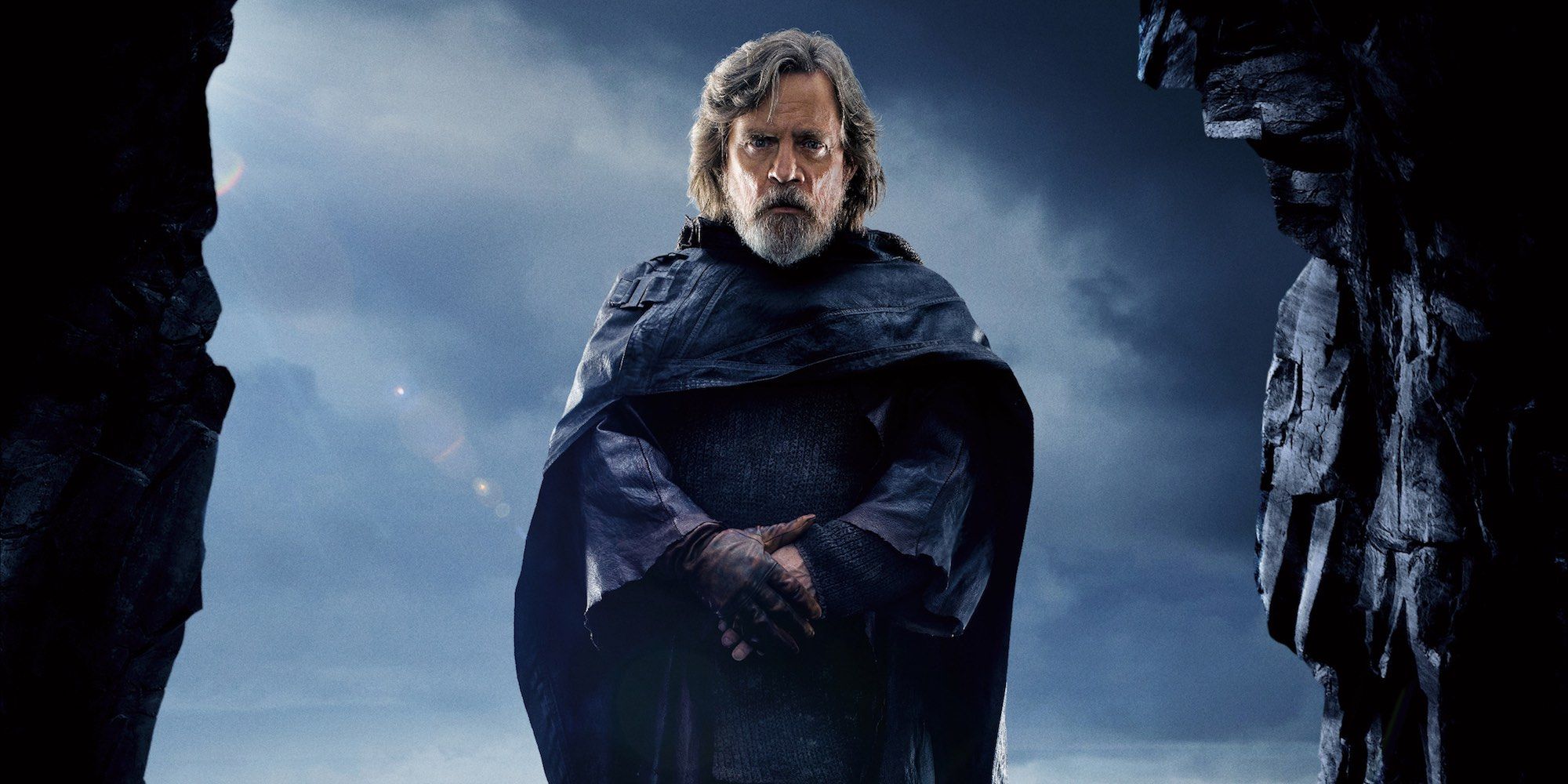 Luke Skywalker actor Mark Hamill toys with fans on Twitter about the Star Wars: The Rise of Skywalker movie title and what it could possibly mean. Since portraying one of the central characters in George Lucas' Star Wars: A New Hope in 1977, Hamill has become a beloved pop culture icon. He reprised his New Hope role for the other two films in the original trilogy - 1980's Star Wars: The Empire Strikes Back and 1983's Star Wars: Return of the Jedi. It seemed Hamill had wrapped up Luke's story in Return of the Jedi, but then Disney acquired Lucasfilm and announced new movies in the original Skywalker Saga series.
As a result, Hamill returned as Luke Skywalker in J.J. Abrams' Star Wars: The Force Awakens when it released in 2015. He reprised his role as Luke Skywalker alongside fellow original trilogy actors Harrison Ford as Han Solo and Carrie Fisher as General Leia Organa. Though his role in The Force Awakens was little more than a glorified cameo, he played a major role in Rian Johnson's Star Wars: The Last Jedi. Hamill is set to return for Star Wars: The Rise of Skywalker despite dying at the end of The Last Jedi, but he wasn't in attendance at the film's Star Wars Celebration 2019 panel where its title and trailer were unveiled. Instead, Hamill took to social media to comment on the movie.
Related: Star Wars: The Rise Of Skywalker Trailer Breakdown
On Twitter, Hamill quote-tweeted the official Star Wars: The Rise of Skywalker trailer and challenged fans to speculate about whom the title could be referring. Hamill mentions Luke himself and Leia, Luke's twin sister in the series though she was adopted by the Organas. But Hamill also drops some other interesting options, including Anakin, Luke and Leia's biological father, as well as Kylo Ren (Adam Driver), Leia's son with Han and Luke's nephew. Last, Hamill stirs the pot with a mention of Rey (Daisy Ridley) being a secret Skywalker. See Hamill's tweet below.
Hamill's mention of Rey is an allusion to fan theories she's a Skywalker that arose after The Force Awakens. The Last Jedi seemingly put those theories to bed when Kylo told Rey that her parents were "filthy junk traders," indicating they have no connection to the Skywalker lineage. However, many fans who wanted there to be a connection between Rey and the Skywalkers were angered and/or disappointed by this revelation. They've since begun hoping Abrams will retcon The Last Jedi reveal about Rey's parents in order to connect her more to the Skywalkers. Whether that happens, of course, remains to be seen.
Until Star Wars: The Rise of Skywalker hits theaters in December, fans can speculate about who exactly the title is referring to - and it could be more than one person. Further, while Abrams may dive deeper into Rey's parents than The Last Jedi did, the upcoming Skywalker Saga ending may not reveal her to be related to the galaxy's most famous family. Given the secrecy surrounding all Star Wars franchise installments, fans may have to wait until December to learn what exactly the title Star Wars: Rise of Skywalker really means.
Next: The Star Wars 9 Title Doesn't Mean Rey Is A Skywalker
Source: Mark Hamill/Twitter