Mandalorian TV Show Speeder Bike Revealed At Star Wars Celebration 2019
The Mandalorian, the first live-action Star Wars television series, airs exclusively on Disney+ this November and fans are already getting a tease for the series at Star Wars Celebration Chicago.
Seen on the show floor in front of the main Star Wars Celebration stage at Chicago's McCormick Place is the screen-used speeder bike the title character (played by Pedro Pascal) of The Mandalorian uses in the series
Related: Star Wars Celebration 2019 - How To Watch Live & Panel Times
Screen Rant is sending a team to the event for 2019 and we snapped some photos during today's preview period. The event starts with programming and panels beginning tomorrow and runs through until Monday, with several headlining panels in addition to a presentation dedicated to The Mandalorian.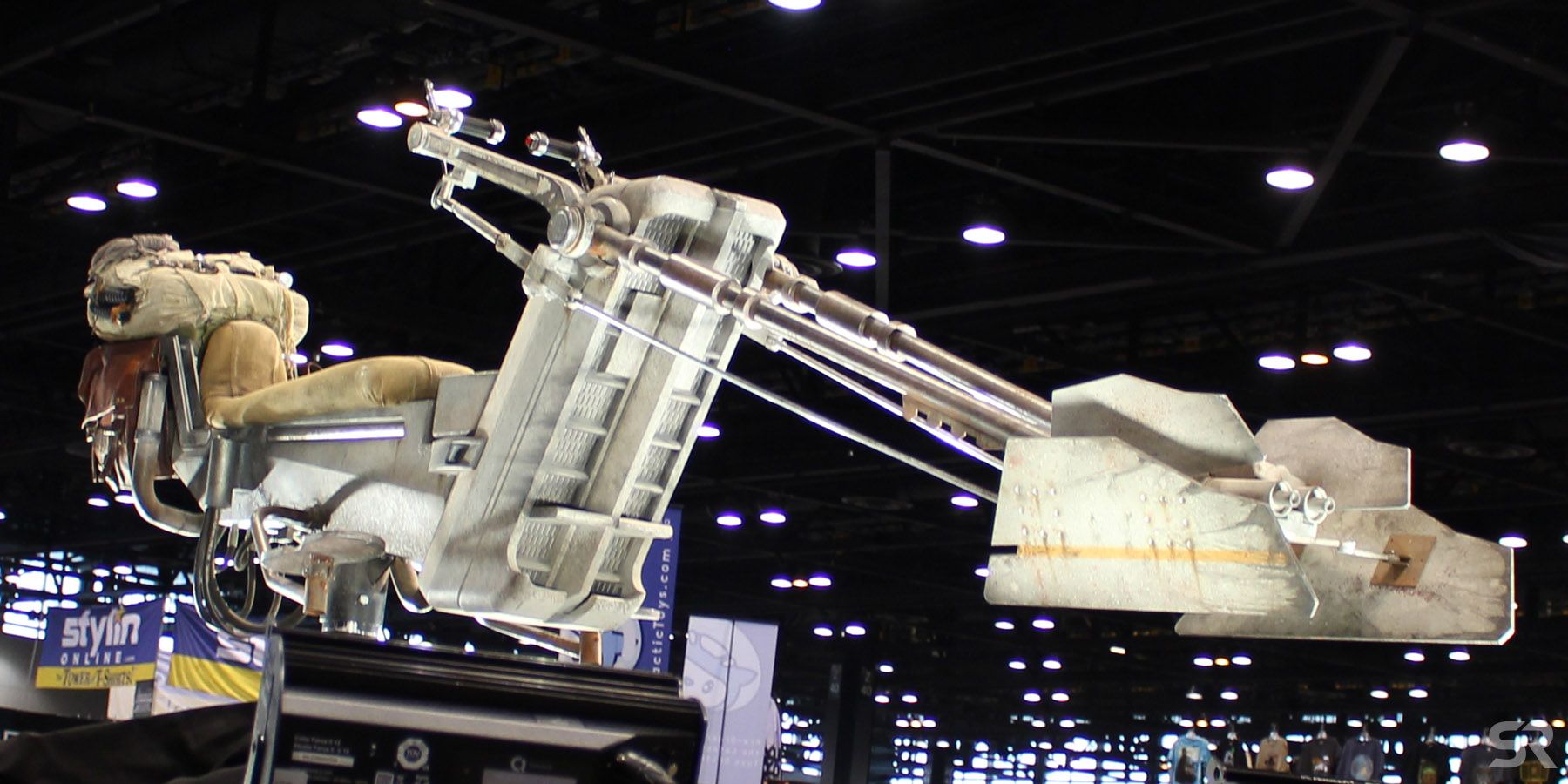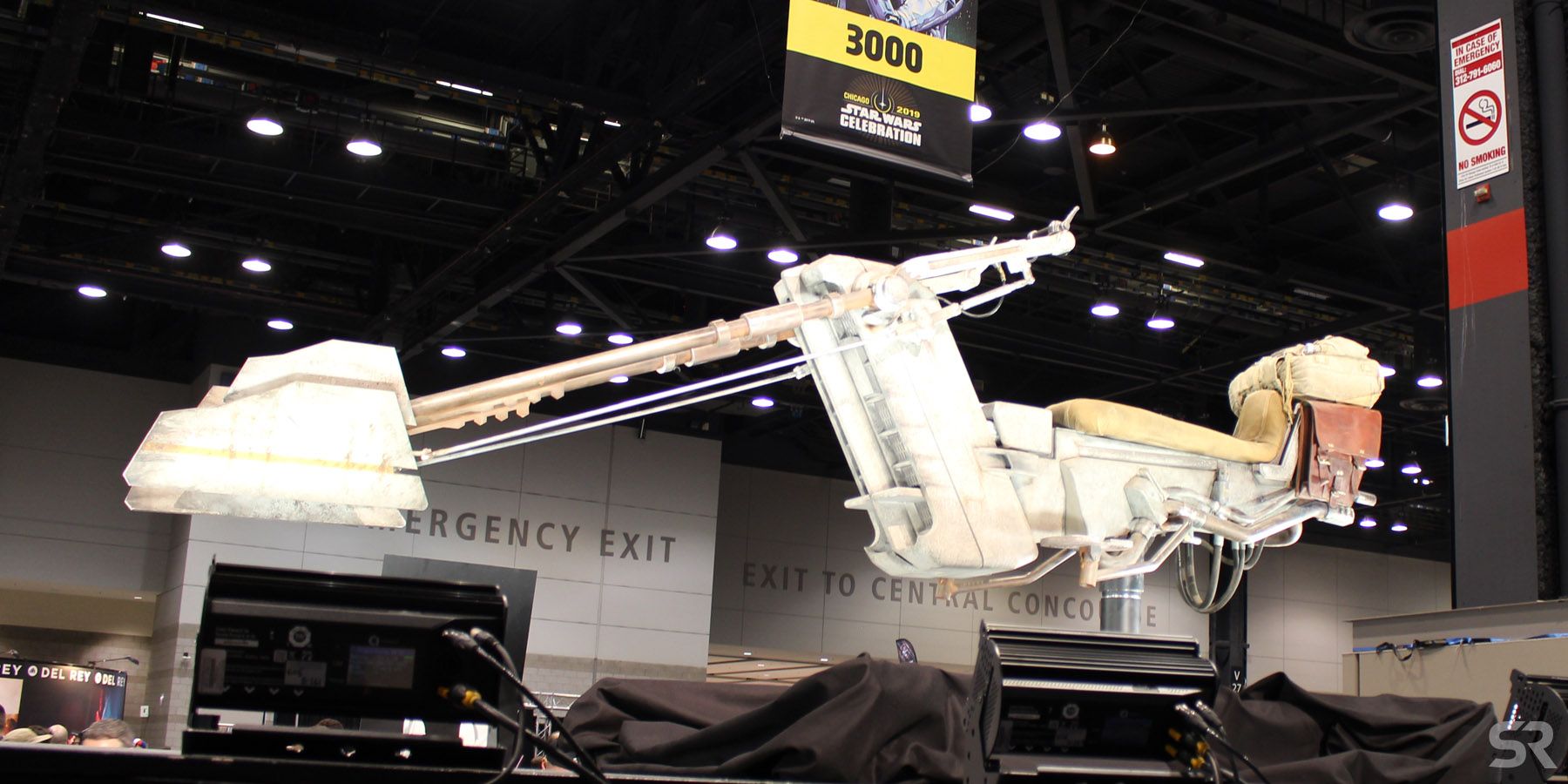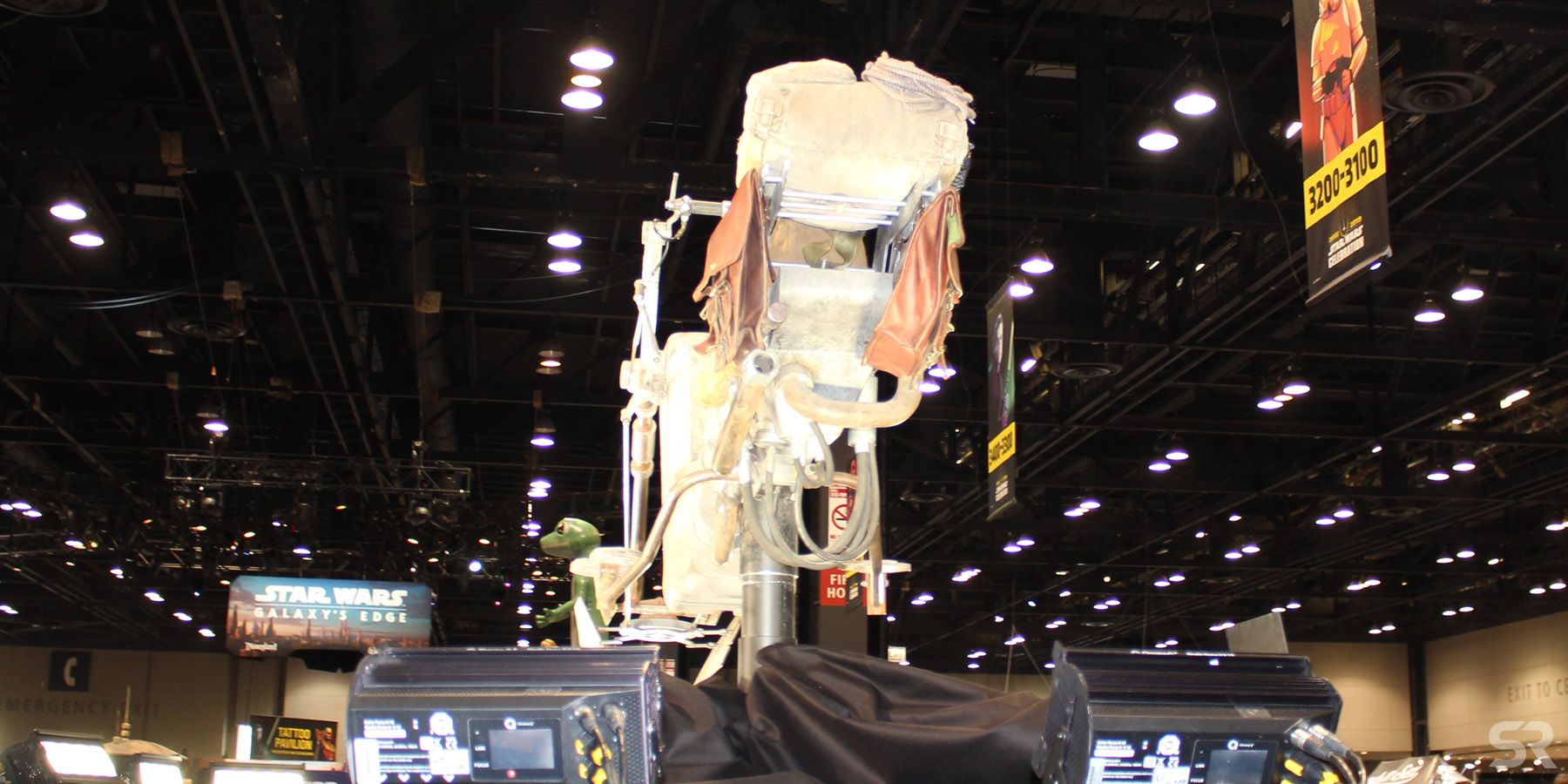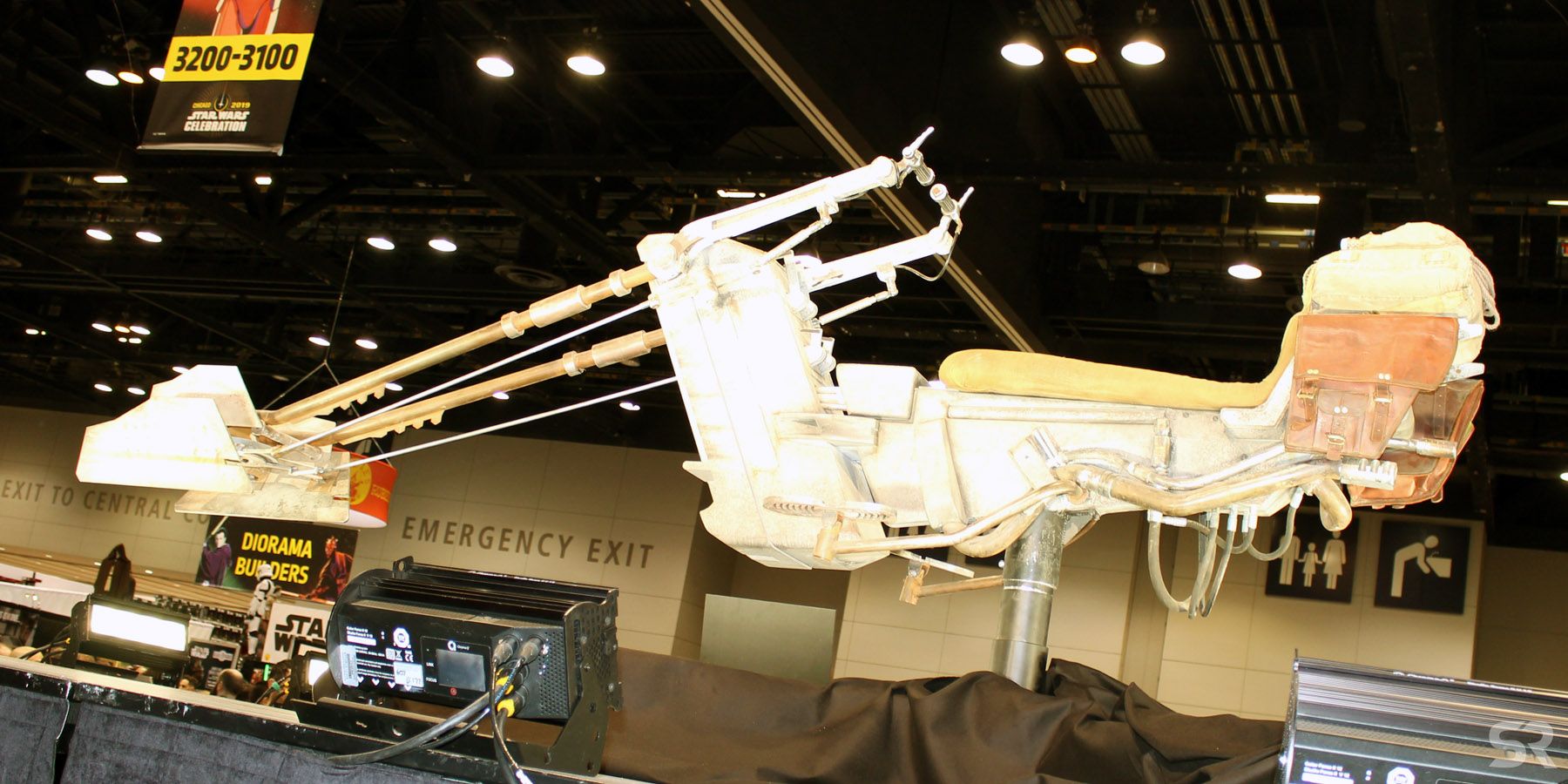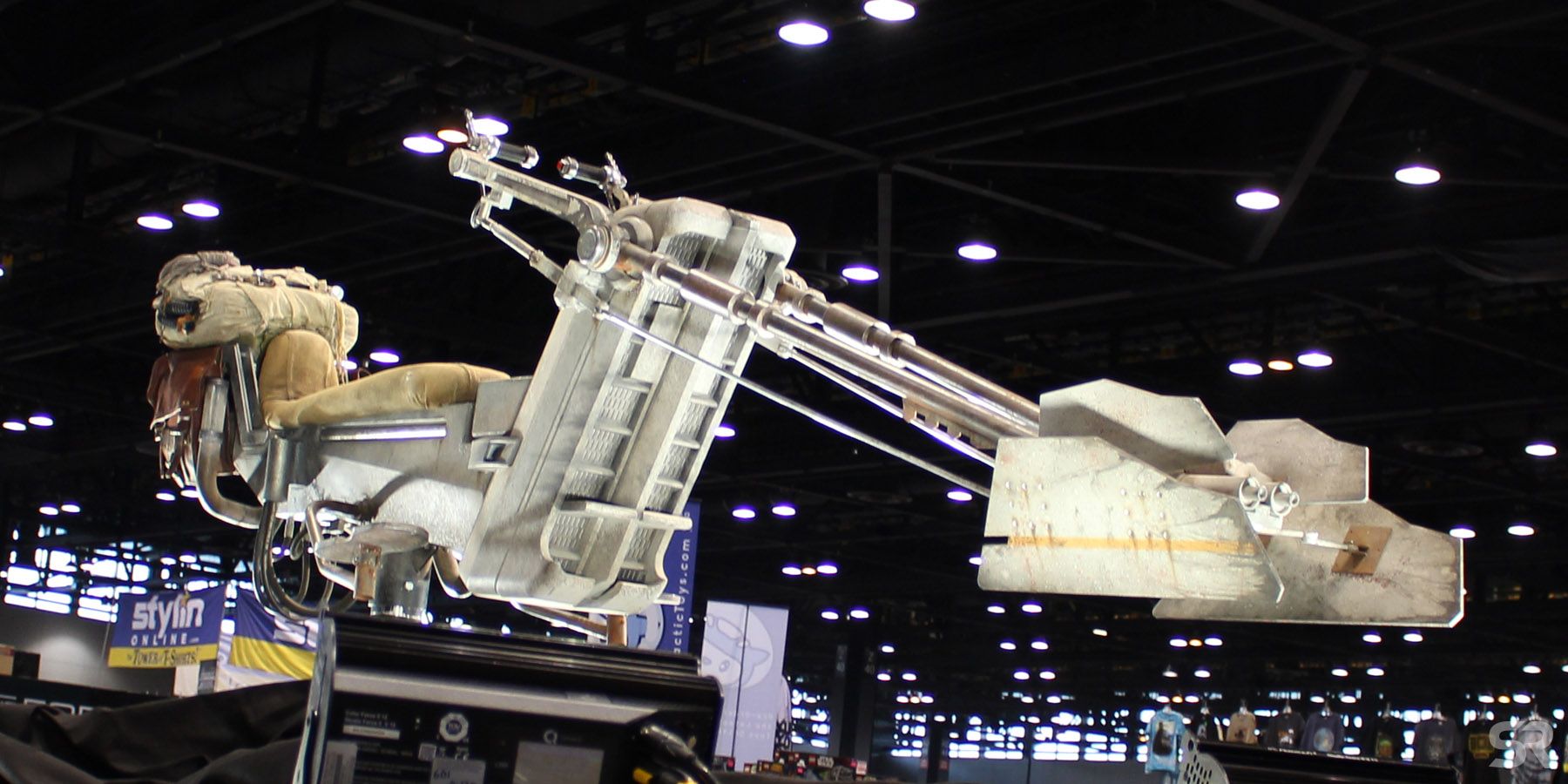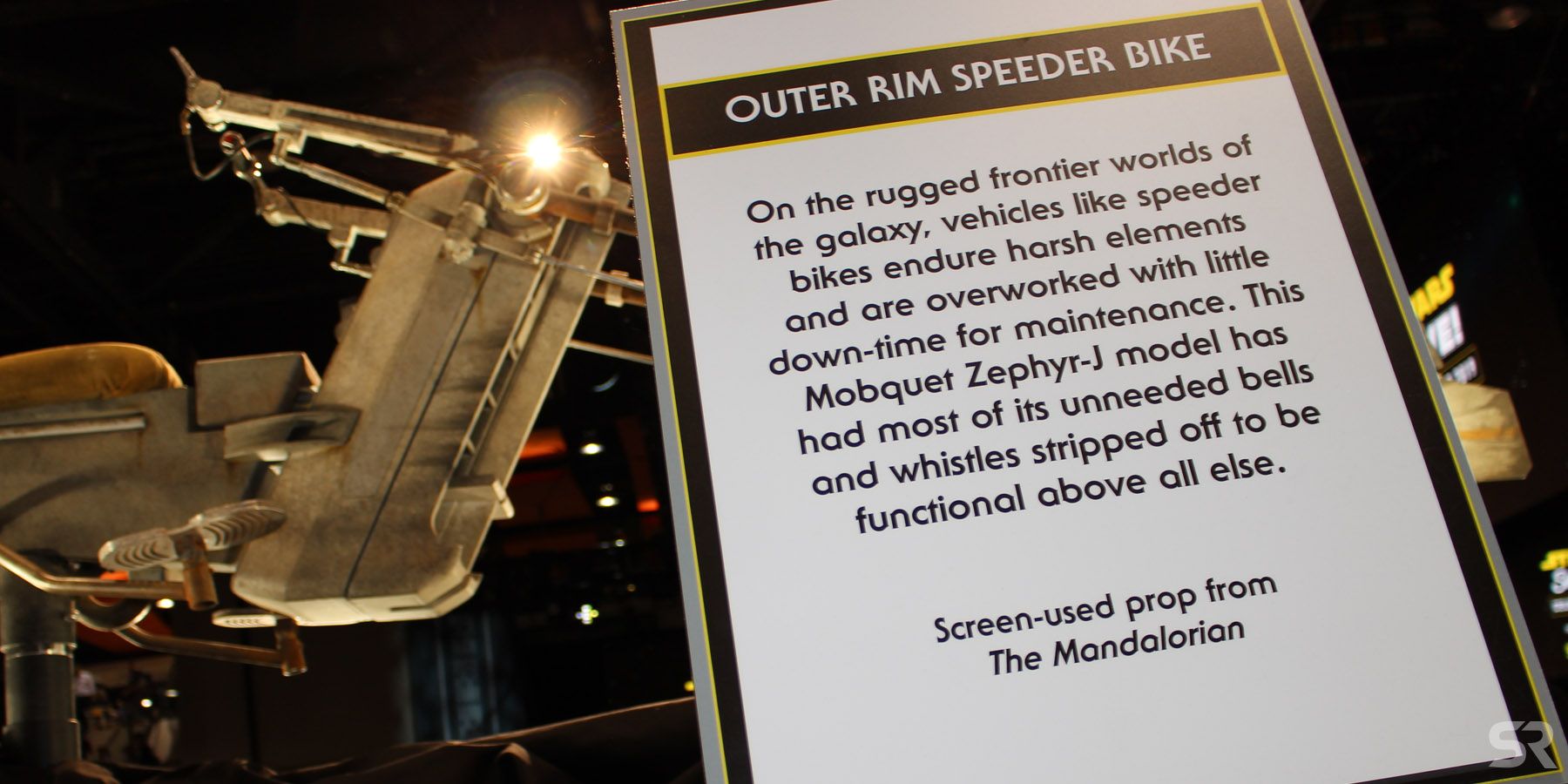 Outer Rim Speeder Bike Official Description
The sign attached to the The Mandalorian display reads as follows:
On the rugged frontier worlds of the galaxy, vehicles like speeder bikes endure harsh elements and are overworked with little down-time for maintenance. This Mobquet Zephyr-J model has had most of its unneeded bells and whistles stripped off to be functional above all else.
The manufacturer of the vehicles may be familiar to Star Wars fans since Mobquet Swoops and Speeders also made the SX-14 Field Hover-Ute found on Tatooine used by Luke Skywalker's guardians, Owen and Beru Lars, and more recently, the M-68 landspeeder which is featured in the early chase sequence of Solo: A Star Wars Story by Han and Qi'ra on Corellia.
The coloring, aesthetic, and degradation of this simple and small bike coupled with the limited imagery we've seen so far for The Mandalorian make it seems like a desert planet vehicle - something more akin to toe the bikes featured in Shadows of the Empire (now part of Star Wars Legends non-canon). We'll know more this weekend as Disney unveils The Mandalorian on Sunday at Star Wars Celebration.
Next: No Star Wars Fans, Boba & Jango Fett Are NOT Mandalorians
The Mandalorian launches on Disney+ November 12, 2019